Do you want to improve your athletic performance?
Whey protein is a way to go that can increase your strength as well. Opt for the best whey protein to reach your fitness goals whether you want to build muscles or lose weight.
Due to the numerous benefits it offers, many people prefer whey protein as a much-needed supplement in a diet plan. You can easily consume whey protein in a protein shake.
However, choosing the right whey protein product in Malaysia is vital.
In this article, I will share with you some of the best whey protein powders to help you achieve your goal, whether is muscle building or weight loss.
Take Note:
Malaysia is Hot & Sunny! Don't go outside without Sunscreen!
Don't Miss Out These:
Keep scrolling down to learn why do you need whey protein and what factors to consider before buying them.
Top 5 Best Whey Protein in Malaysia
Why Do You Need Whey Protein?
Whey protein is one of the essential supplements. It offers many health benefits such as:
Boosts Muscles Growth
As we grow, muscle mass tends to decline. It may also lead to the risk of many diseases due to fat gain.
This is where whey protein products come in handy to slow down, prevent or reverse the adverse change in your body's composition.
The consumption of high-protein foods can promote muscle growth.
These are proven to be very effective in reducing fat and avoid chronic diseases.
Control Blood Pressure
High blood pressure or hypertension is the common cause of heart disease. It increases the risk for cardiovascular diseases.
In order to control blood pressure, beverages that contain whey protein are effective.
Such products can lower blood pressure, thus reducing the risk of developing heart-related diseases such as stroke.
Treat Type 2 Diabetes
Type 2 diabetes is caused by impaired function of insulin or high blood pressure.
Remember, insulin is responsible for stimulating blood sugar into cells.
As a result, it can be kept within healthy limits. Whey protein is very useful in increasing the levels of insulin as well as moderating blood sugar.
Most importantly, it is more effective as compared to many other sources of protein such as egg white or fish.
Reduce Inflammation
In the body's response to damage, inflammation is a major symptom. Short-term inflammation can become chronic.
For that reason, it is important to opt for supplements that reduce inflammation. The chronic factor can lead to many diseases and it is very harmful.
Underlying health problems and bad lifestyle habits are characterized by inflammation. But there is nothing to worry about because high contents of protein can significantly control inflammation by reducing C-reactive protein, which plays a key role in causing inflammation.
Types of Whey Protein In Malaysia
Whey protein has mainly three types: whey protein concentrate, whey protein isolate, and whey protein hydrolysate. These three types are defined below:
Whey Protein Concentrate (WPC)
Such type of whey protein contains low levels of carbohydrates and fat.
The percentage of protein varies between 30 to 90 percent depending on how concentrated the product is.
The lower end contains 30 percent while upped end tends to have 90 percent.
Whey Protein Isolate (WPI)
It contains usually 90 percent protein.
To remove all the fat and lactose, whey protein isolate is further processed.
Whey Protein Hydrolysate (WPH)
This type of whey protein has already undergone partial hydrolysis.
Hydrolysis is a process to make the body ready to absorb protein. For that reason, it is considered a predigested form of whey protein.
As compared to the other two forms of whey protein, WHP doesn't require as much digestion.
Best Whey Protein Brands in Malaysia
Here are some of the reputable brands for whey protein powder products:
Optimum Nutrition (ON)
Nitro-Tech
Vital
One-Shot
N8
The 5 Best Whey Protein In Malaysia Reviews
Are looking for the best whey protein products in Malaysia?
You have come to the right platform. Let's take a look at what the best whey proteins in Malaysia offer to the buyers.
1. Optimum Nutrition Gold Standard 100% Whey Protein [Review]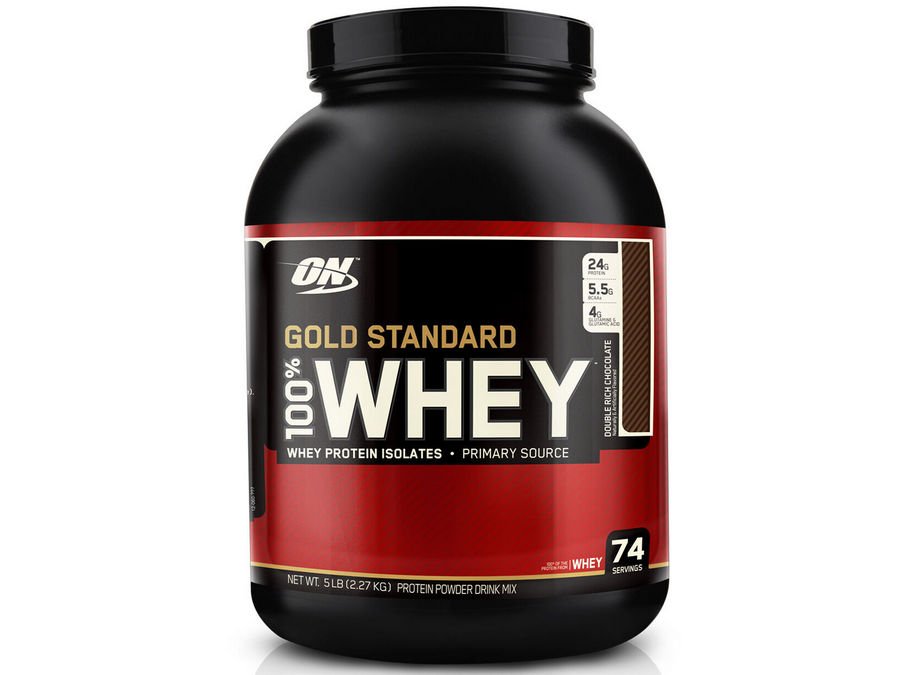 It is one of the popular whey protein products with more than thousands of excellent reviews on the leading online stores in Malaysia.
Optimum Nutrition Gold can stimulate your muscle building and promote muscle recovery. There are more than 20 flavors that can improve your bone density and stabilize your blood sugar levels.
Do you feel hungry more often? It is the best whey protein that can reduce your food craving and make you feel full for longer.
Pros:
Slow down the aging process
Over 20 unique flavors
Improves blood sugar levels
Gluten-free product
---
2. Nitro-Tech Whey Isolate Protein [Review]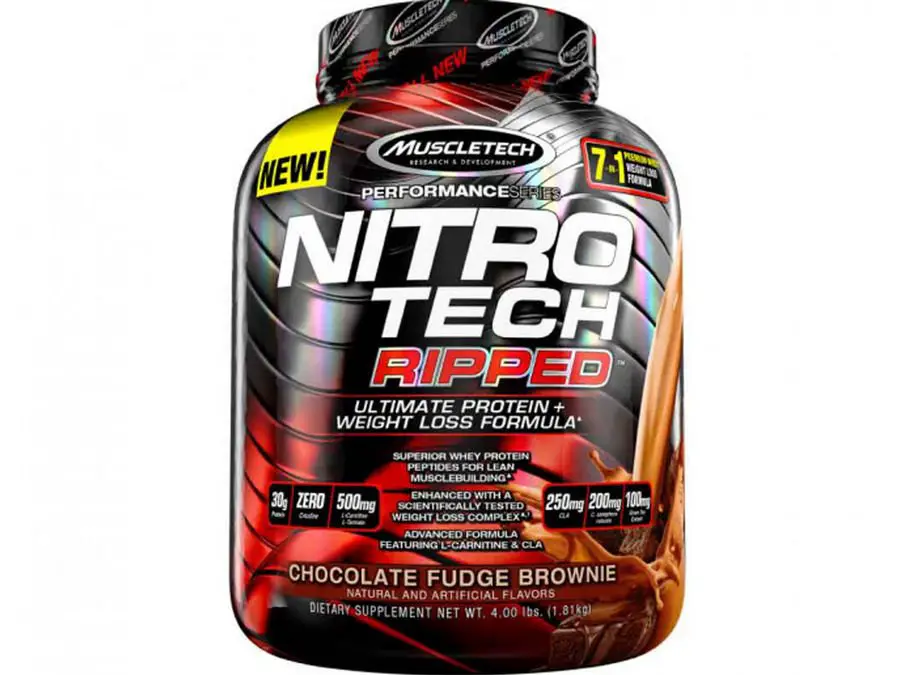 If you need the best whey protein for weight loss then Nitro-Tech Whey Isolate is an ideal product for you. It contains ingredients that are proven to be effective in weight loss.
Moreover, the product is formulated with essential nutrients to improve your muscle strength.
Such a product can turn your fat into energy. It is one of the best protein products for consumers in Malaysia.
Pros:
L-Carnitine and CLA formula
Weight loss ingredients (Scientifically tested)
Best for weight loss
Contains superior peptides
---
3. Vital Whey Protein [Review]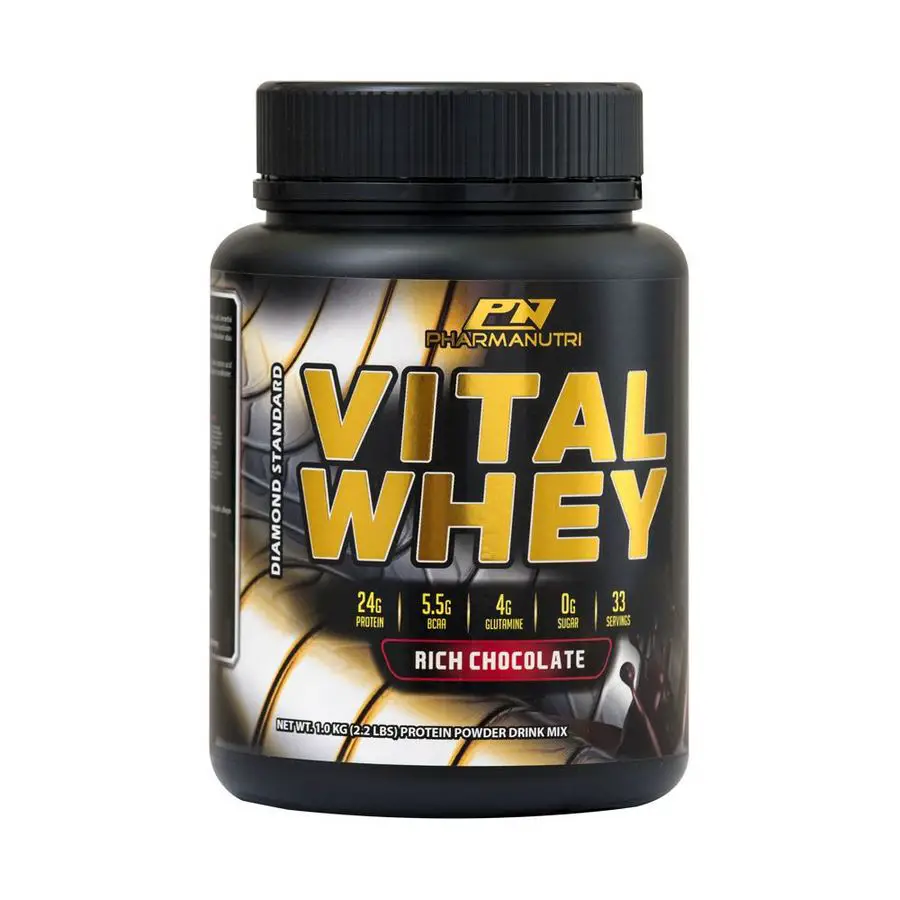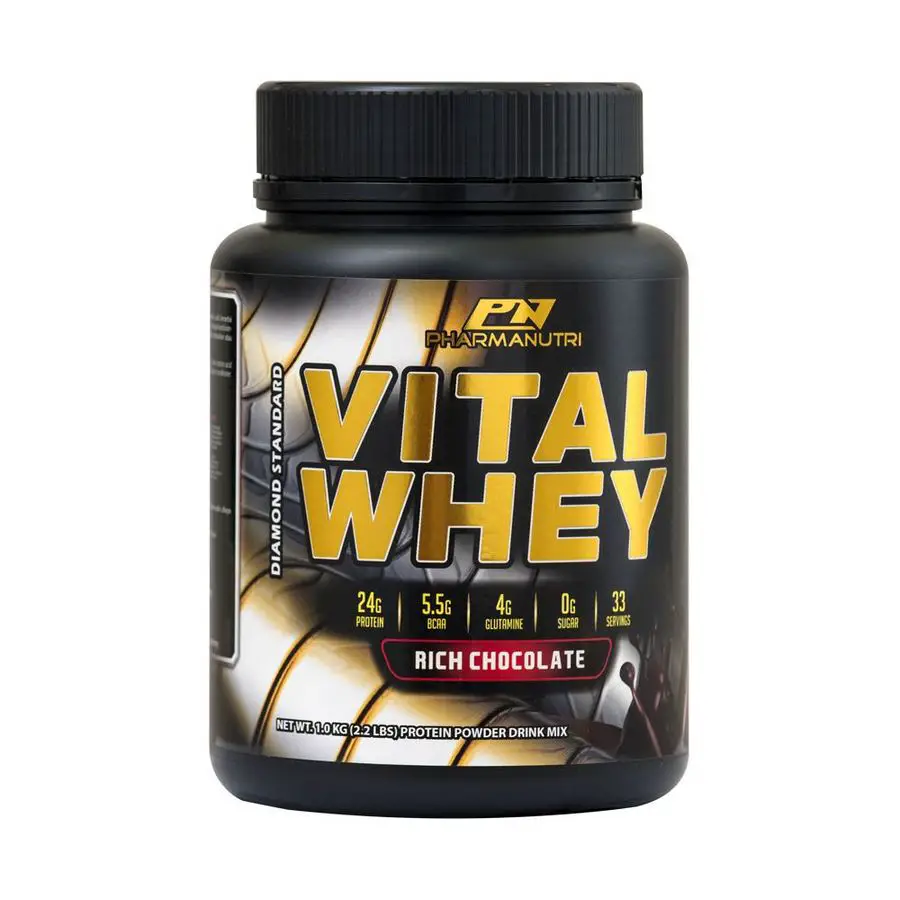 Vital whey protein is an ideal product for fast muscle recovery. It is a sugar-free product so a great choice for those people who have diabetes.
Vital whey protein is also enriched with glutamine. It has low calories that make it ideal to be used as a diet drink and meal replacement.
Moreover, you can also use it as a healthy nutrition shake, sports recovery drink, and weight management drink. This product has numerous benefits to offer.
Pros:
Aids muscle recovery
Low calories
Gluten-free
Contains 4g of glutamine
---
4. One-Shot Whey Protein Performa [Review]
Formulated from grass-fed whey in New Zealand, it provides natural protein. It is another sugar-free product and very popular in Malaysia.
You can find hundreds of positive reviews from the customers on Lazada and Shopee.
One-Shot Whey Protein provides you enough protein in one serving to promote fast muscle recovery.
The product comes in 3 unique flavors: coffee latte, chocolate malt, and milk tea. Choose one that you like the most.
Pros:
25g protein per serving
3 unique flavors
Sugar-free
Hundreds of positive reviews
---
5. N8 100% Whey Protein [Review]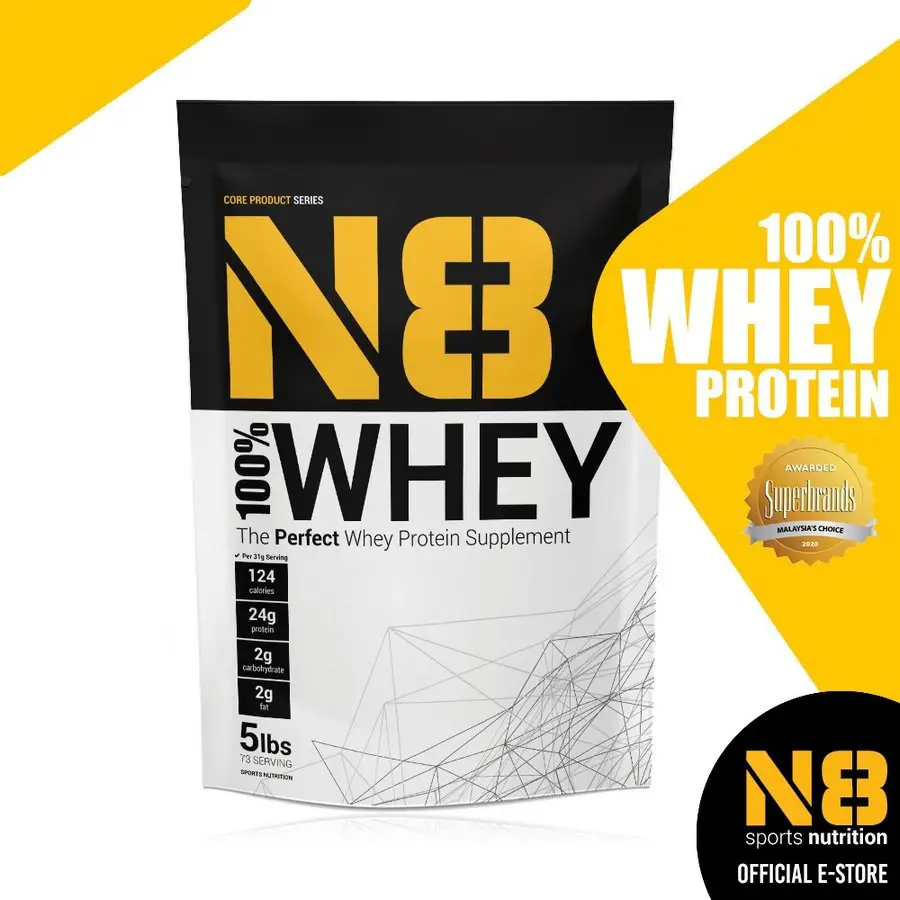 Are you looking for a high-protein diet?
Do you need speedy post-workout recovery?
It is the best whey protein for muscle building with zero added sugar. The product contains 100% pure whey protein from a combination of isolates and concentrates.
Pros:
Zero added sugar
100% pure whey protein
Reasonable price
---
How To Choose The Best Whey Protein In Malaysia?
Choosing the right whey protein is essential to make sure it suits your needs. Here are some of the factors that you should consider while buying whey protein.
Ingredient label
Before buying any product, it is necessary to read the label carefully.
The main ingredient should be whey protein. So it should be the first listed ingredient on the list. Make sure the other ingredients are useful too.
Protein source
It is another important factor that you must consider. It refers to the type of whey protein in the product.
Brand
If you want to buy a branded product, know that they are somehow more expensive yet very effective.
But it doesn't mean that you cannot find a product at an affordable price. It also depends on your needs what type of whey protein your body requires.
Carbohydrates
Know your carbohydrate needs and choose a product accordingly.
Suggested daily carb intake is at least 3% per serving. This essential nutrient is effective in amino acid absorption.
Sugar level
A product with higher sugar content should be avoided. If you have diabetes, go for the best whey protein powder with unsweetened formulas.
FAQ
1. Which brand of whey protein is the best in Malaysia?
The best whey protein brands are Optimum Nutrition (ON), Nitro-Tech, Vital, One-Shot, and N8.
2. Which whey protein product is best for weight loss?
The best whey protein for weight loss is Nitro-Tech Whey Isolate.
Conclusion for Best Whey Protein in Malaysia
Whey protein is a popular supplement in Malaysia that provides many benefits from boosting muscle growth to lowering blood pressure and treating type 2 diabetes.
Every product has its pros and cons, and make sure to choose one that fits your diet needs.
Consider ingredients, protein source, sugar contents, and other nutritional levels before buying the best whey protein in Malaysia.
Read Next: