Wondering what are the attractions in Pahang? Here're the best places to visit in Pahang or places of interest in Pahang, including Kuantan, Bentong, Brinchang, Genting, and more!!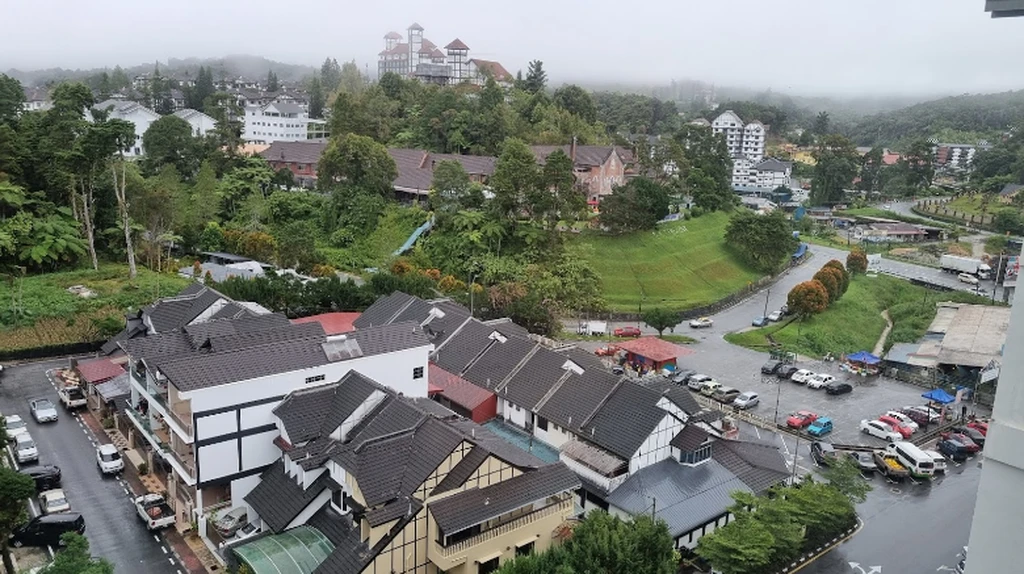 Pahang is the largest state in Peninsular Malaysia, renowned for its diverse natural beauty and outdoor adventures.
From the lush rainforests of Taman Negara to the stunning beaches of Cherating, Pahang offers a captivating blend of ecological wonders and leisurely coastal retreats.
In this article, you will find the following:
Best places to visit in Pahang
Top attractions in Pahang
Fun indoor and outdoor activities in Pahang
Places of interest in Pahang
Let's dive right in!
15 Attractions in Pahang
Without further ado, here are some of the best things you can do in Pahang, including the unique places, top attractions, and fun activities.
1. Attractions in Pahang – Explore Taman Negara National Park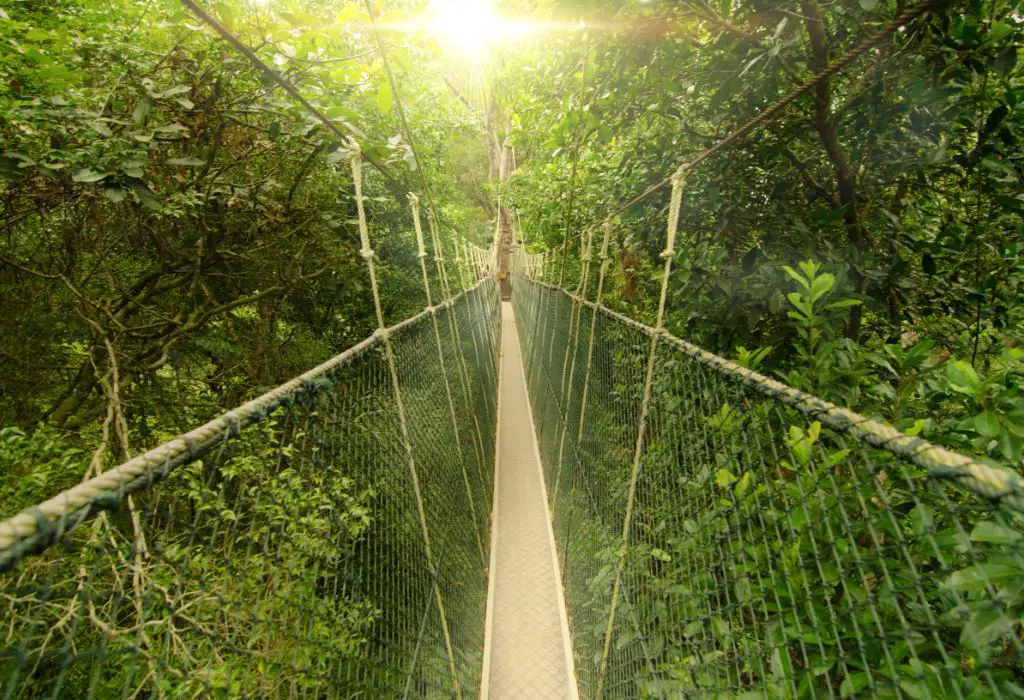 Located in Pahang, Taman Negara National Park is Malaysia's largest national park in the peninsula. This renowned attraction draws numerous visitors each year, offering a range of unique experiences. It is one of the top places of interest in Pahang.
Notably, it boasts the world's longest rope walkway and provides opportunities for both challenging treks spanning up to 100 km and gentle hikes suitable for beginners.
Nature enthusiasts will be delighted by the diverse wildlife and plant life found within the park, and they may even encounter the Orang Asli, an indigenous tribe considered the original inhabitants of Malaysia.
Taman Negara is Malaysia's premier national park and one of the world's oldest rainforests. Within its vast expanse, visitors can find excellent wildlife hides, treetop walkways, and a variety of treks, ranging from one-hour strolls to week-long expeditions.
The town of Kuala Tahan serves as the main gateway to Taman Negara, housing the park headquarters and visitor facilities. It is an ideal starting point for exploration, where visitors can gather information and familiarize themselves with the area before crossing the Tembeling River into the forest.
The park offers well-marked trails, including a popular canopy walkway accessible via an easy boardwalk. Experienced hikers can also embark on daily and weekly treks.
For those eager to explore Malaysia's rainforests, Taman Negara is a must-visit destination. Known as the world's oldest rainforest, it spans over 4,000 square kilometers, teeming with dense jungle and thriving wildlife.
River cruises and jungle trekking are popular activities, allowing visitors to immerse themselves in the natural beauty of the park. While sighting endangered species like Sumatran rhinos and tigers is rare, there are ample opportunities for wildlife spotting.
A highlight of the park is the world's longest canopy walkway, offering an exhilarating experience as it traverses the jungle.
A visit to Taman Negara National Park is well worth a couple of days, as it ranks among the best places to visit in Malaysia. It provides an unparalleled experience of being surrounded by pristine nature and the magnificence of an ancient rainforest.
Taman Negara National Park provides a captivating blend of adventure, biodiversity, and cultural encounters. Whether you're an avid hiker seeking a challenging trek, a nature lover intrigued by diverse ecosystems, or a traveler eager to connect with the rich heritage of Malaysia, Taman Negara offers a truly unforgettable experience.
Taman Negara National Park Join-In Day Tour: Book Here
Stay in Taman Negara: Book Here
Time: 9 AM to 5:30 PM (Mon – Sat); 9:30 AM to 5:30 PM (Sun)
Location: Kuala Tahan, 27000 Kuala Tahan, Pahang, Malaysia
2. Attractions in Pahang – Explore Genting Highlands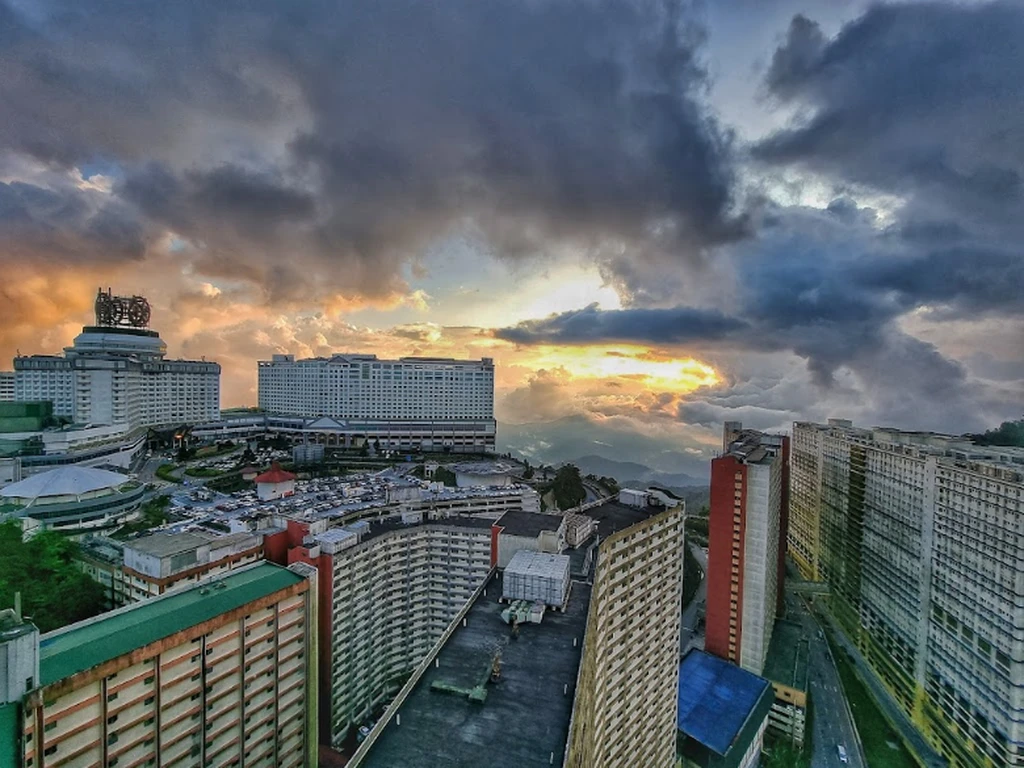 Genting Highlands is a remarkable resort nestled in the breathtaking Titiwangsa Mountains at an elevation of over 5,000 feet. The Resorts World Genting located on the Genting Highlands is a favorite destination among both locals and tourists, offering a wide array of attractions to suit every taste.
Prepare for an exhilarating experience as you explore the various theme parks within the resort. From thrilling rides to captivating shows, there's something for everyone. Indulge your adventurous side and feel the adrenaline rush as you conquer exciting roller coasters and other exhilarating attractions.
For those seeking a more relaxed atmosphere, immerse yourself in the charming ambiance of the resort's bars, restaurants, and nightclubs, where you can unwind and enjoy the vibrant entertainment scene.
Beyond the resort's boundaries, you'll discover a delightful surprise – fruit and vegetable farms awaiting your exploration. Take a break from the urban environment and venture into these farms, where you can connect with nature and even handpick fresh produce.
It's an opportunity to experience the countryside charm and taste the flavors of locally grown fruits and vegetables.
Genting Highlands is a destination that promises fun, adventure, and memorable experiences for all. Get ready to be captivated by its charm, entertained by its attractions, and enchanted by its natural surroundings.
Whether you're seeking thrills, relaxation, or a taste of the countryside, Genting Highlands offers a diverse range of activities to ensure a remarkable visit.
Genting Highlands Day Trip: Book Here
Genting Highlands and Batu Caves Day Tour: Book Here
3. Attractions in Pahang – Take a Cable Car Ride to Genting Highlands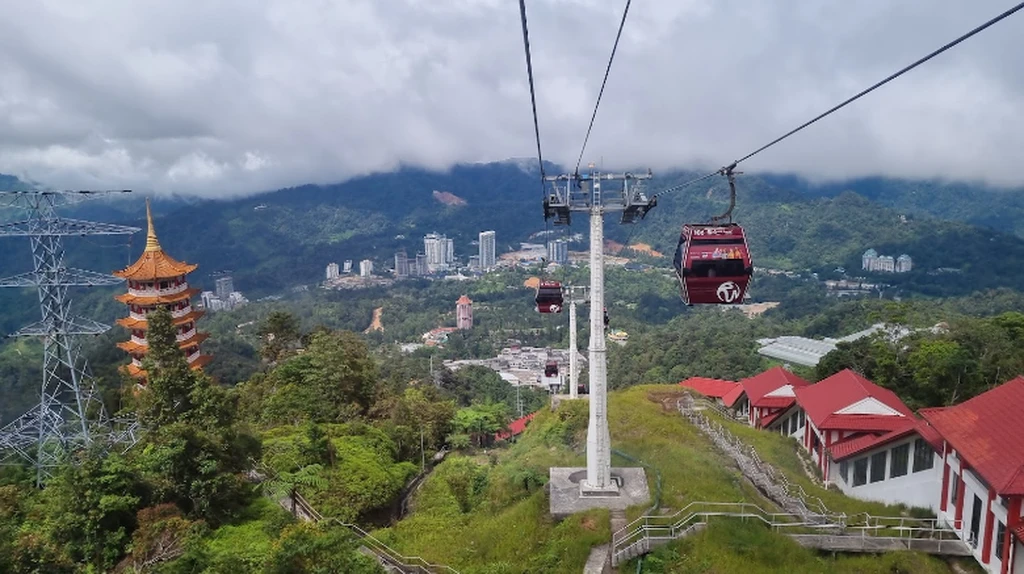 Prepare for an awe-inspiring adventure as you embark on a gondola-themed cable car ride, one of Malaysia's most beloved tourist attractions. Ascend to the heights and indulge in breathtaking views of the cityscape from the top.
As you gaze upon the sprawling metropolis, adorned with magnificent skyscrapers, illuminated streets, and the iconic twin towers, your love for the city will only deepen.
Hop aboard the skyway gondola, where you'll be treated to mesmerizing vistas of the ancient rainforests, some dating back 150 years. These gondola rides feature glass-walled cabins with air conditioning, ensuring a comfortable and ethereal journey.
Feel the tranquility as you glide through three exquisite stations, passing by Genting Premium Outlets, the mystical Chin Swee Caves and Temples, and finally arriving at the Sky Avenue Station.
What makes this cable car ride even more appealing is its affordability, making it an ideal activity for those on a budget. Experience the thrill and beauty of Malaysia without breaking the bank.
Capture stunning photographs, create unforgettable memories, and marvel at the natural and man-made wonders that unfold before your eyes.
Don't miss out on this opportunity to elevate your Malaysian experience and witness the splendor of the city from above.
Awana SkyWay Gondola Genting Cable Car Ticket: Book Here
Time: 7 AM – 10 PM
Location: Level 4, Awana SkyCentral, 69000 Genting Highlands, Pahang, Malaysia
4. Attractions in Pahang – Have Fun in Genting SkyWorlds Theme Park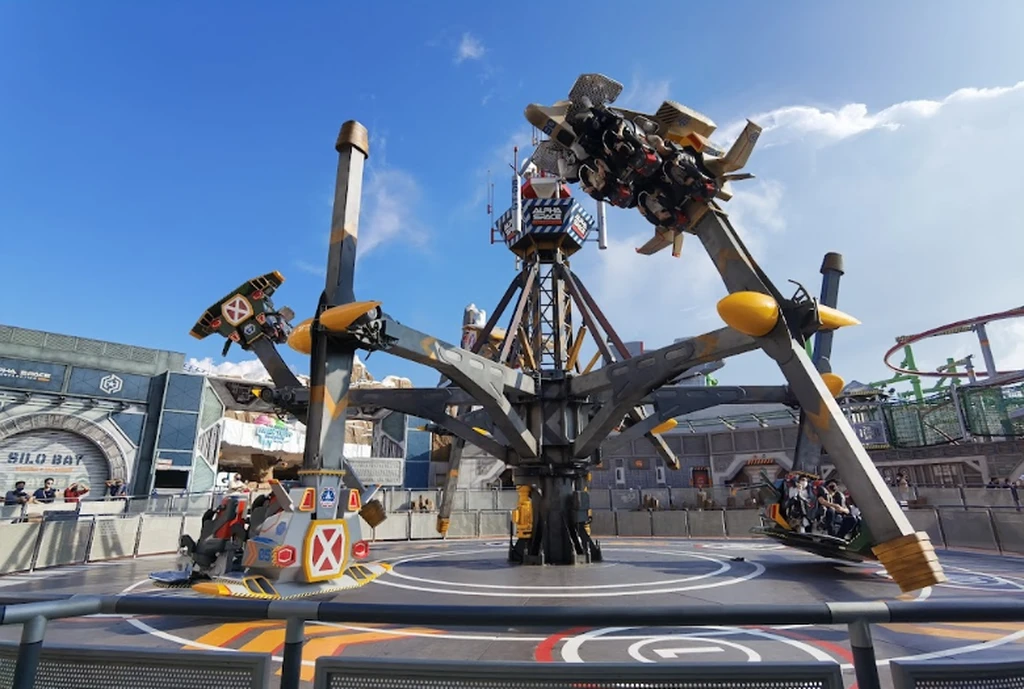 Genting SkyWorlds Theme Park is a vibrant and lively wonderland that will take your breath away. This 26-acre park is packed with 9 uniquely themed worlds, offering 26 exhilarating rides and attractions suitable for the entire family.
Get ready to embark on an unforgettable adventure filled with adrenaline-pumping experiences and Instagram-worthy moments.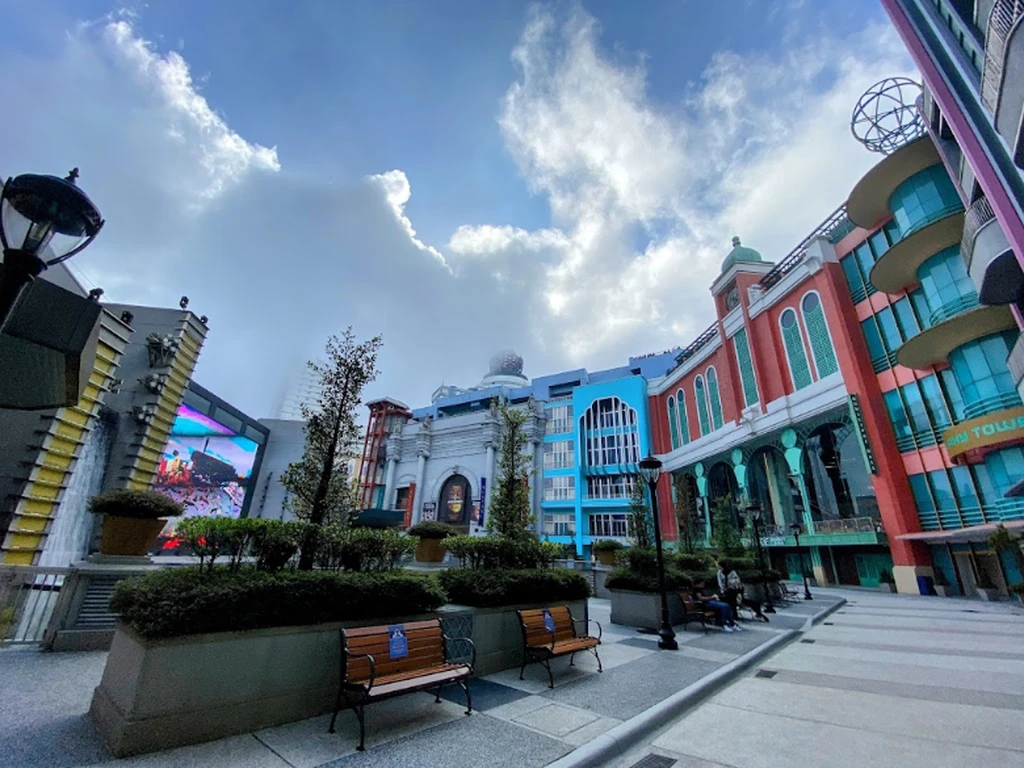 As you enter the park, you'll be greeted by friendly staff who provide excellent hospitality, ensuring that your visit is both enjoyable and memorable. Each themed world within the park is carefully designed to transport you into a different realm, bringing your favorite themes to life.
From thrilling roller coasters to interactive attractions, Genting SkyWorlds offers a diverse range of experiences that cater to all ages and preferences.
To make the most of your visit, be sure to install the Genting SkyWorlds app. This handy app allows you to plan your ride experience using a virtual queue system. Once it's your turn, the app will alert you, enabling you to skip the queues and head straight into the excitement.
It's like having an Express Lane at your fingertips, ensuring you maximize your time and enjoy more of the park's offerings.
When it comes to purchasing tickets, using Klook is a fantastic option. Not only is it cheaper than walk-in purchases, but it also streamlines the entire process.
Simply scan the QR code from your phone upon arrival, and you're ready to enter the park without any queues or hassle. By going digital, you contribute to a greener environment by eliminating the need for paper tickets.
Get ready to immerse yourself in a world of fun, thrills, and adventure at Genting SkyWorlds Theme Park.
Whether you're a thrill-seeker or a fan of themed attractions, this dynamic park promises an unforgettable experience for all. So grab your family and friends, and get ready to create memories that will last a lifetime.
Genting SkyWorlds Theme Park Tickets (Best Deal): Buy Here
Location: Genting SkyWorlds, Genting Highlands, 69000 Genting Highlands, Pahang
5. Attractions in Pahang – Explore Cameron Highlands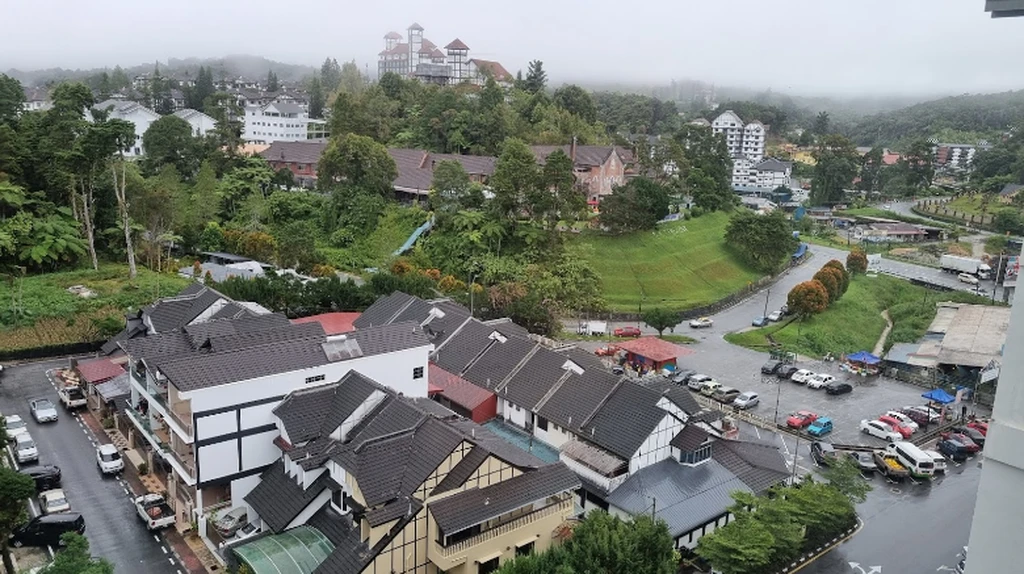 Cameron Highlands is a picturesque hill station nestled in Pahang state. Discovered in the 19th century by Sir William Cameron, this enchanting destination offers cool weather and a myriad of outdoor activities that attract both locals and tourists.
Immerse yourself in the natural beauty of sprawling tea and coffee plantations, explore fruit farms where you can pick your own fresh produce, and indulge in traditional English cream teas complemented by locally picked strawberries.
As one of Malaysia's oldest tourist attractions, the Cameron Highlands boasts a diverse range of experiences. Take in the breathtaking sights of tea estates, lush vegetation, orchards, waterfalls, dense forests, and pilgrimage sites.
Discover the charm of strawberry farms, lavender gardens, mossy forests, and the fascinating Time Tunnel Gallery and museums. The green farmlands and scenic landscapes create a tranquil environment perfect for rejuvenation and exploration.
Set in the refreshing mountain air, the Cameron Highlands offers misty tea plantations, delightful afternoon teas, and invigorating jungle trails.
Originally established by Indian planters, Chinese vegetable farmers, and wealthy landowners seeking a weekend retreat, this region has evolved into a major agro-industrial area producing tea, flowers, vegetables, and fruit.
Just a three and a half hour drive north of Kuala Lumpur, you'll find yourself amidst rolling hills and lush greenery, surrounded by Malaysia's primary tea supply. Treat yourself to classic British dishes like scones with fresh cream and beef Wellington, and embark on scenic hikes through the captivating landscapes.
When planning your visit, it's advisable to avoid weekends, public holidays, and school breaks to avoid heavy traffic.
Keep in mind that the weather in the Cameron Highlands is cooler compared to other parts of Malaysia, with year-round rainfall. Days can be warm, but temperatures drop at night, so pack accordingly with jackets, sweaters, and waterproof attire.
Discover the natural wonders, cultural heritage, and culinary delights that make the Cameron Highlands one of the best places to visit in Malaysia.
Cameron Highlands Day Tour: Book Here
Private Transfers between Cameron Highlands & KL: Book Here
6. Attractions in Pahang – Visit BOH Tea Centre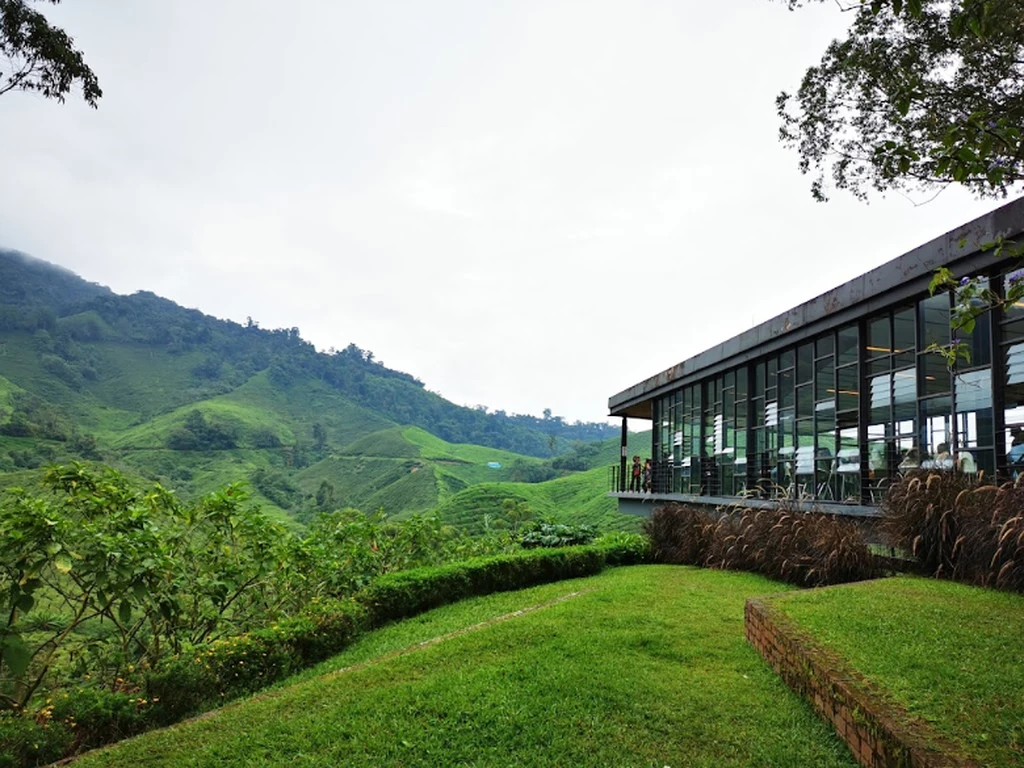 Experience the grandeur of Malaysia's largest tea plantation, an expansive oasis that satisfies the tea demands of the surrounding countries while offering its own natural splendor.
Originally established during the British colonial era by J. A. Russel, a British businessman, this plantation has flourished since its inception in 1929.
Starting as a small plot of land in Habu, it has now transformed into vast acres of tea-growing sites in the picturesque Cameron Highlands. The cool climate and fertile soil of this region create the perfect conditions for cultivating tea.
The name "BOH" derives from "Bohea," the hills in Fujian Province where tea was believed to have originated. During World War II, the plantation fell under Japanese occupation and was largely abandoned.
However, following Malaysia's declaration of independence in 1957, the Russel family, unlike many other British planters, chose to remain in the country. They continued to expand their tea farming operations, leading to the BOH tea plantation's remarkable growth.
Today, spanning over 8,000 acres, it proudly stands as the largest tea plantation in Southeast Asia.
Not only does BOH cultivate tea, but it also processes its harvest in its own factory located in Sungai Palas. Visitors can explore this site and indulge in the in-house cafe, which offers a delightful selection of tea varieties. Additionally, the gift shop presents an opportunity to bring home some of the finest teas produced by the plantation.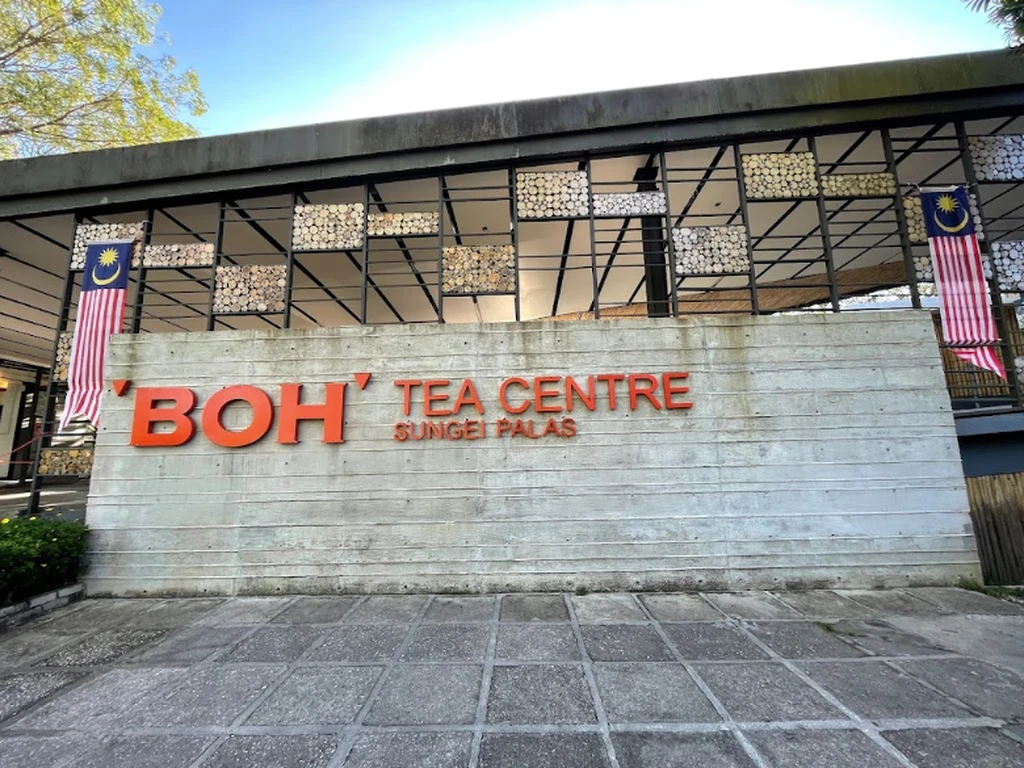 Immerse yourself in the captivating world of tea at the BOH tea plantation. Witness the vast tea fields that stretch as far as the eye can see, breathe in the fresh mountain air, and savor the flavors of the meticulously crafted teas.
Whether you're a tea enthusiast or simply seeking a serene escape, a visit to this magnificent plantation is a must for anyone exploring the wonders of Malaysia.
7. Attractions in Pahang – Hike One of the Cameron Highlands Trails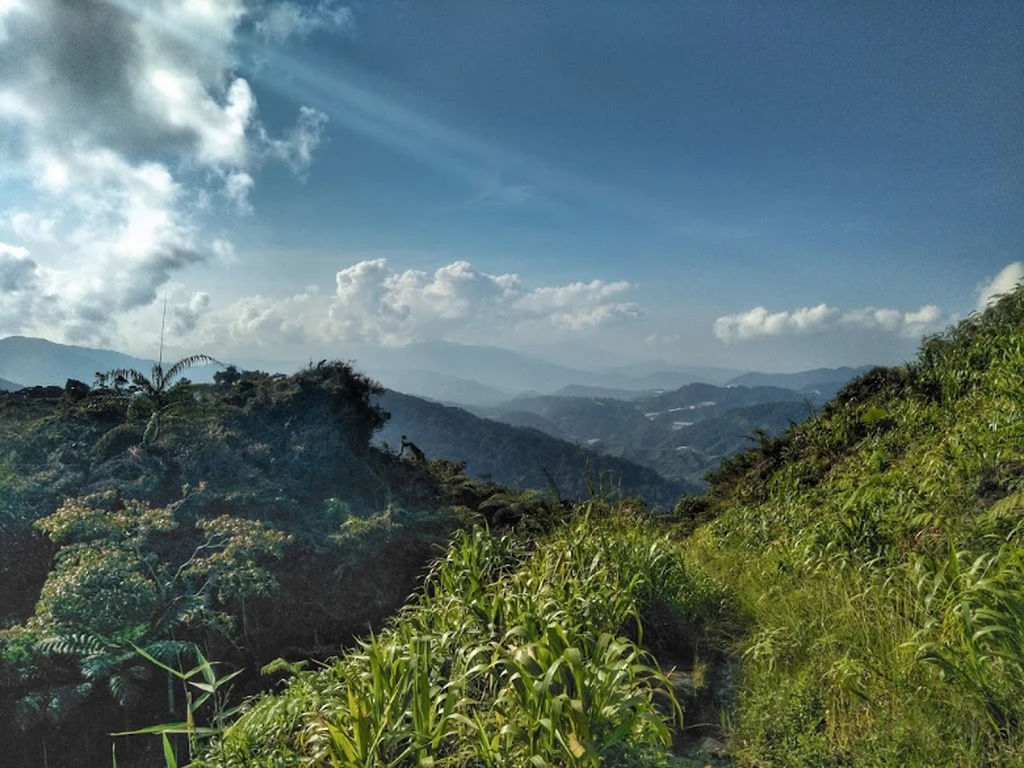 Escape to the enchanting Cameron Highlands, a picturesque region adorned with lush rolling hills and tea plantations, creating a mesmerizing landscape. This popular destination in Malaysia provides a delightful retreat from the hot and humid lowlands.
With its breathtaking scenery, it's no surprise that the Cameron Highlands have become a haven for hikers seeking adventure.
Boasting 13 diverse hiking trails, ranging from beginner-friendly paths to challenging routes for seasoned trekkers, the highlands cater to all levels of hiking enthusiasts.
Among the standout trails is Trail 10, an exhilarating half-day trek that culminates at the summit of Gunung Jasar mountain. From this vantage point, you'll be rewarded with panoramic views of Tanah Rata and the captivating beauty of the Cameron Highlands.
Immerse yourself in the wonders of nature as you traverse the trails, encountering the region's rich biodiversity along the way. The hiking experience here is truly captivating, offering encounters with unique flora and fauna that call this area home. Be prepared to be awestruck by the natural splendor that surrounds you.
Whether you're an avid hiker seeking a challenging ascent or a nature lover yearning for a serene walk amidst breathtaking scenery, the hiking trails of the Cameron Highlands offer an unforgettable experience.
Lace up your hiking boots, breathe in the crisp mountain air, and embark on a journey that will leave you with memories to cherish. The Cameron Highlands beckon you to explore their remarkable trails and uncover the hidden treasures that await.
8. Attractions in Pahang – Venture Into The Mossy Forest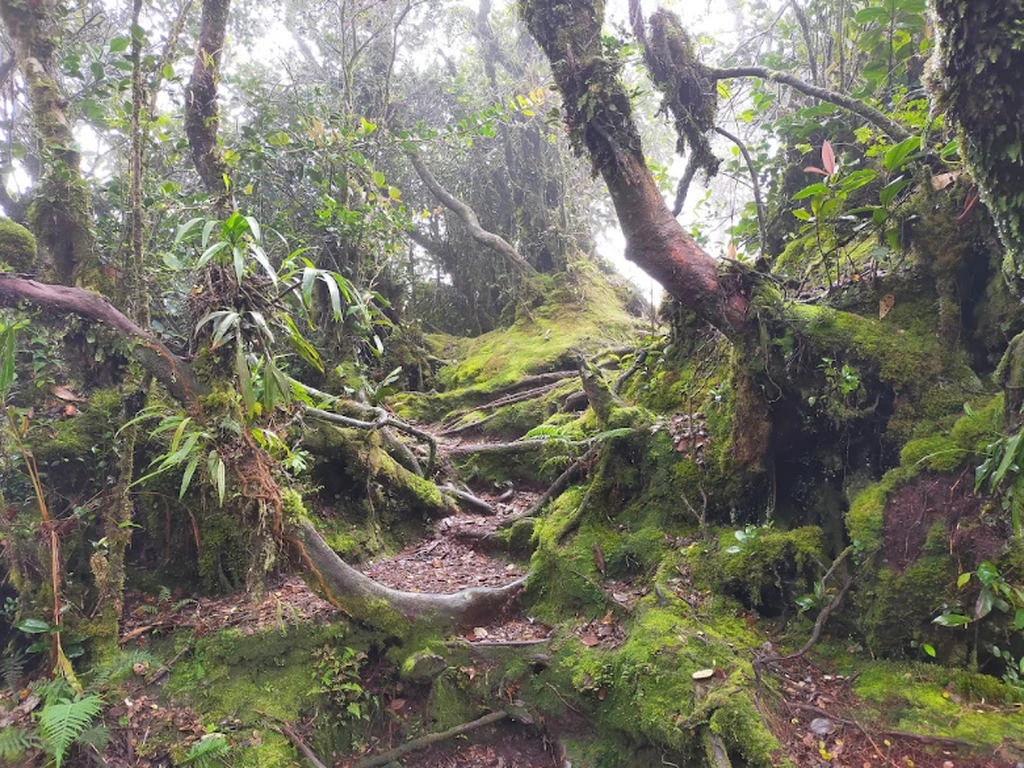 Venture into the mystical realm of the Mossy Forest, a must-visit attraction nestled in the elevated reaches of the Cameron Highlands. Prepare to be transported to a different world as you explore this enchanting forest, shrouded in a dense fog and embraced by cool temperatures that defy Malaysia's warm climate.
As you traverse the trails of the Mossy Forest, you'll find yourself immersed in a mesmerizing landscape where nature unfolds in all its glory.
Discover a fascinating array of flora, including the captivating pitcher plant, an extraordinary carnivorous species adorned with vibrant hues. This unique forest ecosystem harbors a diverse range of plant life, making every step a delightful encounter with nature's wonders.
Step into a fairy-tale-like ambiance as you meander through the mist-laden pathways, surrounded by lush greenery and an air of tranquility. The ethereal atmosphere and otherworldly beauty of the Mossy Forest create a captivating experience that will leave you in awe.
Make sure to bring your camera along to capture the surreal beauty of this forest and its captivating plant species. The Mossy Forest promises a truly remarkable and immersive adventure for nature enthusiasts and those seeking a break from the ordinary.
Embark on a journey through the misty wonders of the Mossy Forest, where nature's secrets await your discovery. Let the mystical allure of this unique attraction in the Cameron Highlands enchant your senses and create memories that will last a lifetime.
Cameron Highlands and Mossy Forest Half Day Tour: Book Here
Location: Mossy Forest, Gunung Brinchang, 39000 Brinchang, Pahang
9. Attractions in Pahang – Head to Tioman Island
Escape the bustling city and embark on a tropical adventure to Tioman Island, a hidden gem located in Pahang state.
Immerse yourself in the untouched beauty of this island paradise, where lush rainforests blanket much of the land and pristine coral reefs await beneath the crystal-clear waters. With its eight charming villages, Tioman Island offers a perfect blend of natural wonders and comfortable accommodations.
Nature enthusiasts can embark on exhilarating treks, traversing the island from one side to the other in just a day. As you hike through the dense rainforest, you'll be captivated by the vibrant flora and fauna that call this island home.
And for diving enthusiasts, Tioman Island offers a spectacular underwater world filled with breathtaking coral formations and marine life. Explore the vibrant reefs and discover the mesmerizing beauty that lies beneath the surface.
Tioman Island also offers opportunities for island hopping, allowing you to discover its neighboring isles and uncover hidden coves and secluded beaches. If you're lucky, you might even spot sea turtles during your visit, as Tioman is home to a turtle conservation project.
To reach Tioman Island, catch a ferry from either Mersing or Tanjung Gemok. Check the departure points on the day of your travel to ensure a smooth journey.
Whether you seek adventure or relaxation, Tioman Island beckons with its remote charm and breathtaking landscapes.
Location: Mersing, Pahang
10. Attractions in Pahang – Visit Rose Centre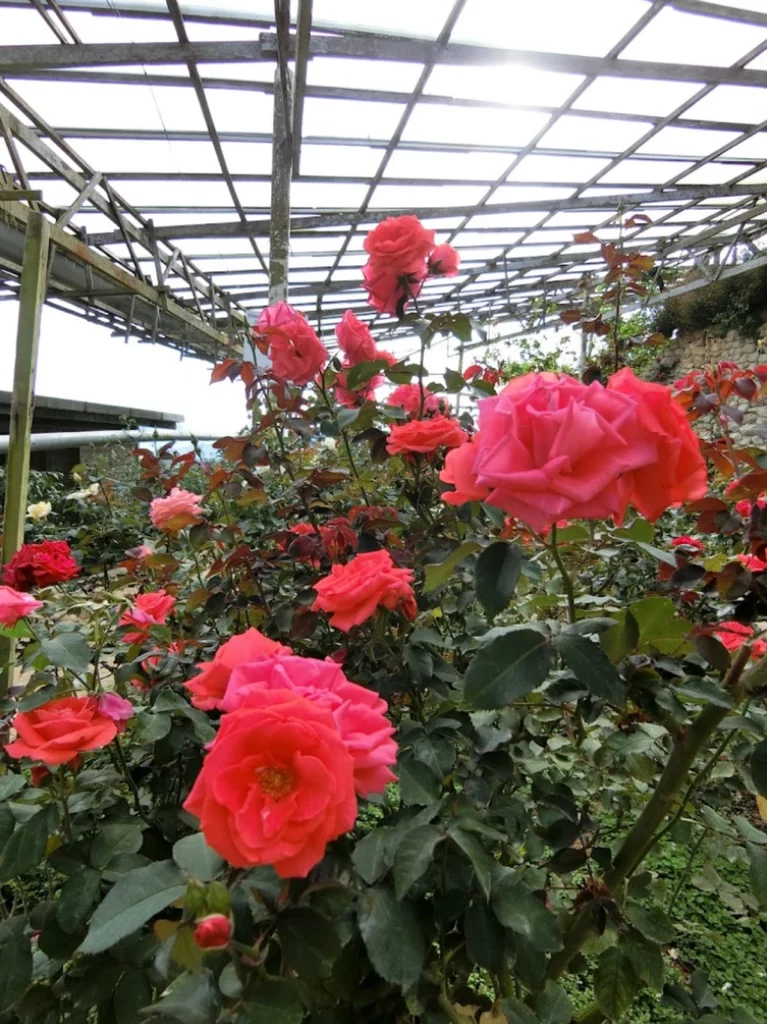 Step into a floral wonderland at the Rose Centre in Malaysia, where thousands of roses in vibrant hues create a mesmerizing spectacle.
This lush terraced garden, once a humble vegetable farm, now blooms with over 100 varieties of roses and a captivating array of other flowers. It's a dream destination for flower enthusiasts and nature lovers alike.
Stroll through the garden's tiered landscapes and immerse yourself in a kaleidoscope of colors. The roses, in shades ranging from vivid teal to fiery hot pink, create a stunning visual feast. Some of the roses are native to Malaysia's highlands, while others have been imported, adding to the diverse collection.
As you explore, you'll also encounter delightful surprises like colorful murals, mystical stone sculptures, and whimsical features such as a giant shoe-house and Snow White figures. These artistic touches infuse the garden with a fairytale-like ambiance.
The Rose Centre offers more than just a visual treat. Visitors can delve deeper into the world of horticulture by learning about the growing processes of the different plant species.
The tourist information center provides valuable insights into the lives and histories of the flowers, enriching your experience and appreciation of the garden's beauty.
Immerse yourself in the enchanting atmosphere of the Rose Centre, where nature's artistry and human creativity intertwine.
Whether you are a passionate floral enthusiast or simply seeking a tranquil escape, this garden oasis promises a delightful journey through nature's colors and wonders.
Location: Rose Centre, Kea Farm, 39000 Brinchang, Pahang
11. Attractions in Pahang – Visit Amani Vanilla at Temerloh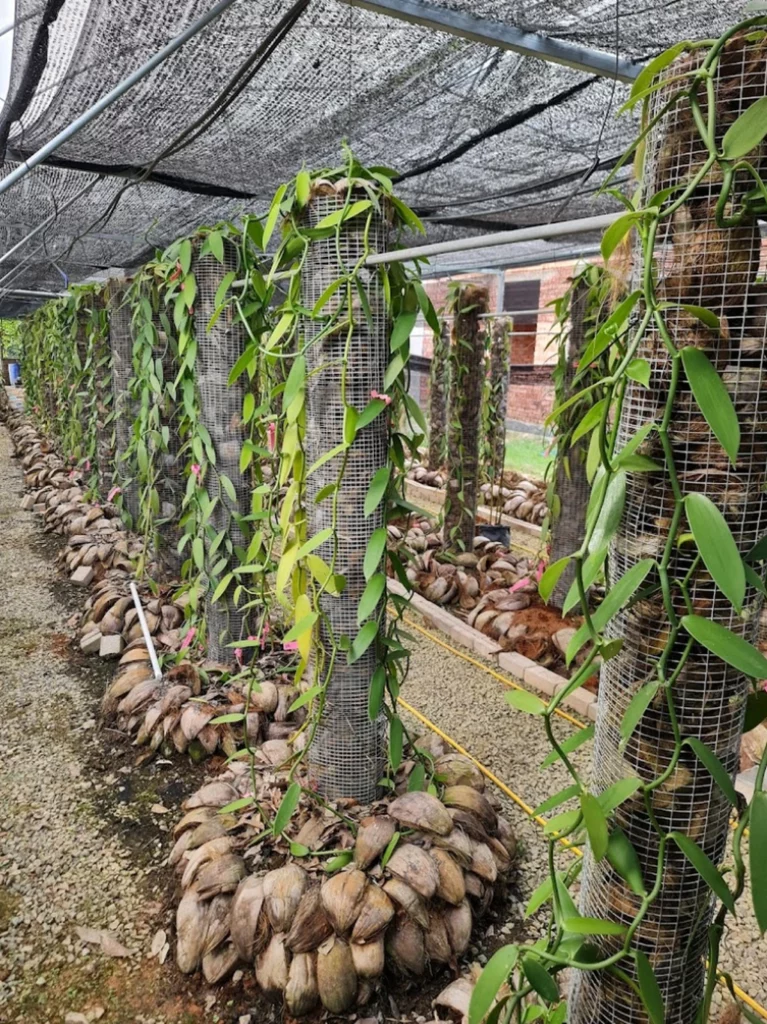 Indulge your senses in a vanilla lover's paradise at Amani Vanilla. Founded in 2008 by former journalist Mohamad Norawi, this unique farm-café is a hidden gem that offers a delightful range of desserts and drinks crafted from their very own vanilla beans.
In a country where vanilla farms are scarce, Amani Vanilla is on a mission to change that.
As a supplier of premium vanilla beans to restaurants across Kuala Lumpur, this farm has garnered both local and tourist attention. Explore the farm by hopping on an exhilarating ATV ride, discovering the secrets of the harvesting season, and marveling at the rows of vanilla orchid canopies.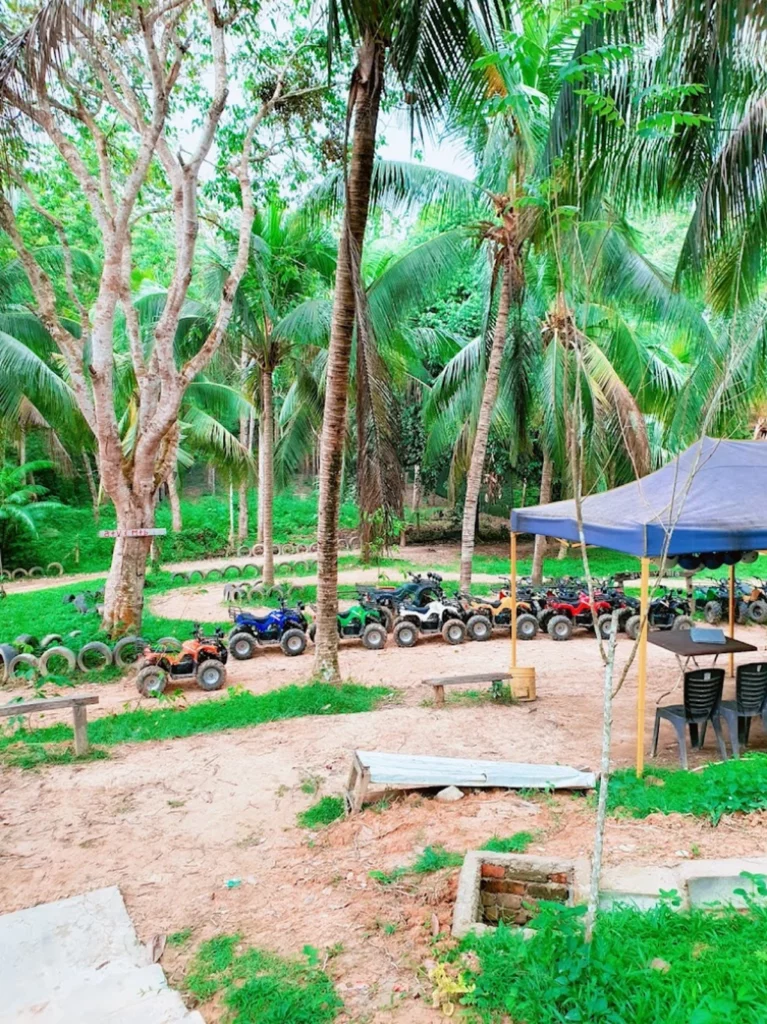 The journey culminates at the farm's charming café, where the true essence of vanilla awaits.
Savor the flavors of their freshly churned vanilla bean ice cream or treat yourself to a vanilla bean root beer float. Indulge in an array of waffles and pastries, each delicately adorned with luscious vanilla bean whipped cream. Every bite transports you to a world of pure vanilla bliss, leaving your taste buds craving for more.
A visit to Amani Vanilla is not only a feast for the palate but also an opportunity to appreciate the meticulous art of vanilla cultivation. Immerse yourself in the fragrant ambiance, learn about the intricate process of growing and harvesting vanilla, and witness the dedication that goes into creating this exquisite ingredient.
Embark on a vanilla-infused journey at Amani Vanilla and experience the unparalleled delight of savoring desserts and drinks that showcase the true essence of this aromatic treasure. Let your taste buds be captivated and your senses come alive in the vanilla paradise that awaits you.
Location: Lot 2231, Kampung Bangau Parit, 28000 Temerloh, Pahang
12. Attractions in Pahang – Visit Sultan Ahmad Shah State Mosque at Kuantan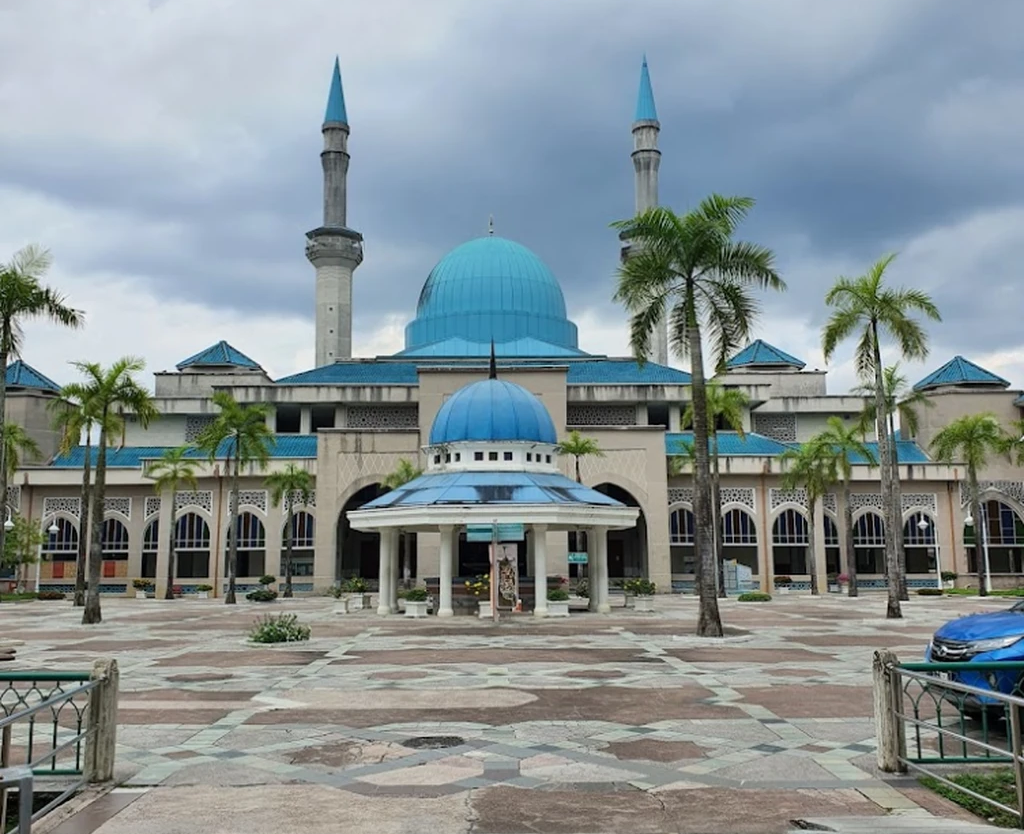 Kuantan, the capital of Pahang state, offers a plethora of activities and attractions for visitors to enjoy.
One of the standout landmarks is the state mosque, a true architectural marvel and one of Malaysia's most stunning mosques. With its breathtaking design, it is a must-visit destination in Kuantan.
Even if you're not Muslim, the mosque welcomes all visitors and provides tour guides for a comprehensive exploration of its splendor.
Upon arrival, you'll find parking available just outside the mosque area, requiring a short walk to reach the entrance. This multifunctional mosque caters to diverse needs and offers a range of amenities for visitors to enjoy.
Step inside, and you'll discover a host of facilities designed to enhance your experience. The mosque boasts a dedicated wedding room, where couples can exchange vows in a serene and beautiful setting. Families with children will appreciate the playground, providing a space for the little ones to have some fun.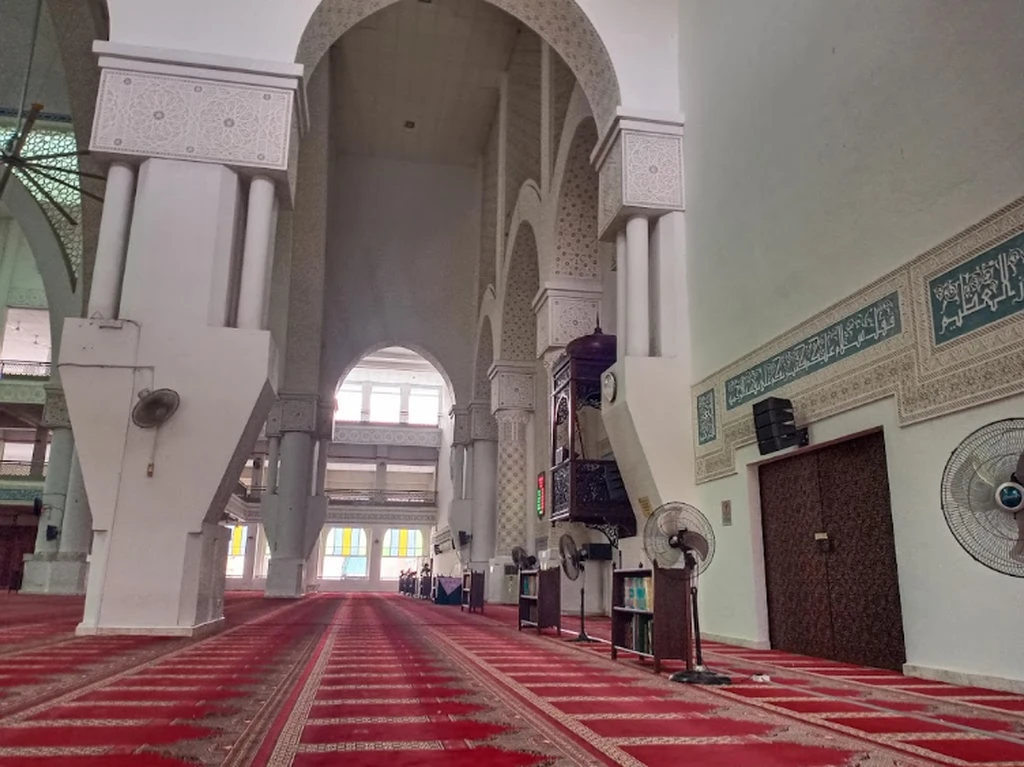 Additionally, there are inviting gazebos and a dining hall room where you can relax and enjoy a meal.
Sports enthusiasts will be delighted by the offerings available at the mosque. From a badminton table to a taekwondo facility, there are opportunities to engage in various activities and stay active.
For those seeking tranquility, the mosque features a stunning indoor garden space where you can unwind and find solace amidst its natural beauty.
The warm and welcoming hospitality of the mosque members adds an extra layer of charm to your visit. Their humble and kind nature will make you feel right at home, ensuring a memorable experience in Kuantan.
Whether you're admiring the magnificent architecture, exploring the amenities, or embracing the peaceful ambiance, the state mosque in Kuantan promises an unforgettable journey for all.
Location: Jalan Mahkota, Kompleks Pentadbiran Kerajaan Negeri Pahang, 25000 Kuantan, Pahang
13. Attractions in Pahang – Visit Fraser's Hill (Bukit Fraser)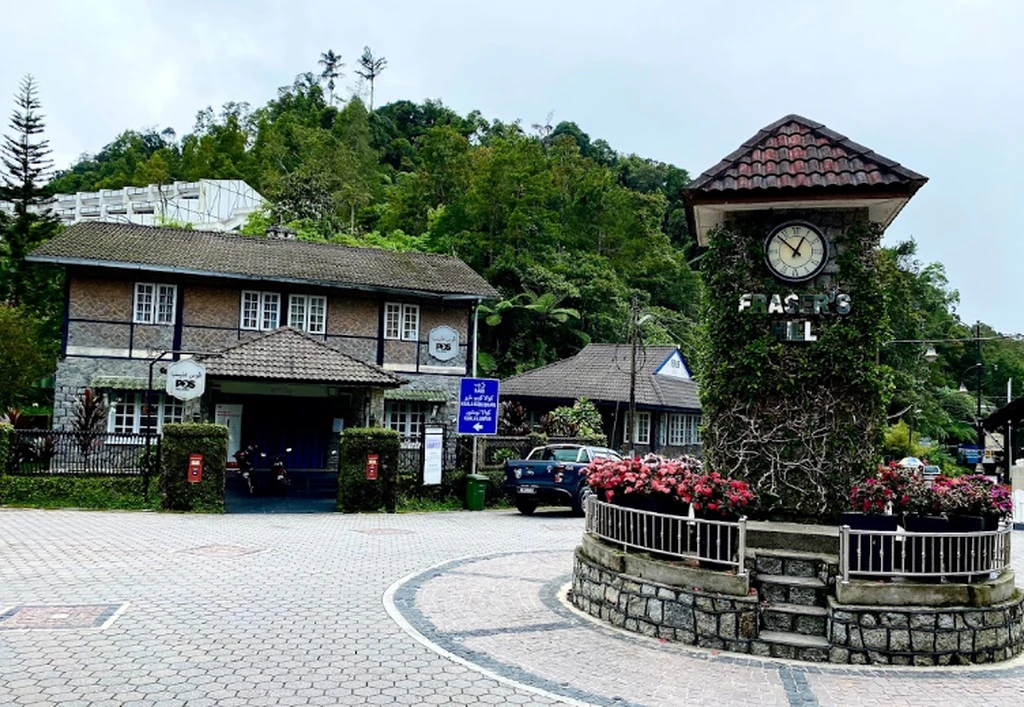 Nestled amidst the mountains of Pahang, Peninsular Malaysia, Fraser's Hill is a charming village renowned for its lush highland rainforest, abundant birdlife, and cool mountain air.
Nature enthusiasts will find themselves enthralled by the various nature paths that meander through the jungle terrain, such as the Pine Tree Trail and Bishop Trail.
These trails offer a unique opportunity to observe migratory birds like the Siberian thrush in their natural habitat. As you explore, keep an eye out for the elusive Malayan tigers and the rare trig oak trees that call this area home.
Just a stone's throw away from the village, you'll discover the enchanting Jeriau Waterfall. This cascading beauty invites you to take a refreshing dip or simply bask in its tranquil surroundings.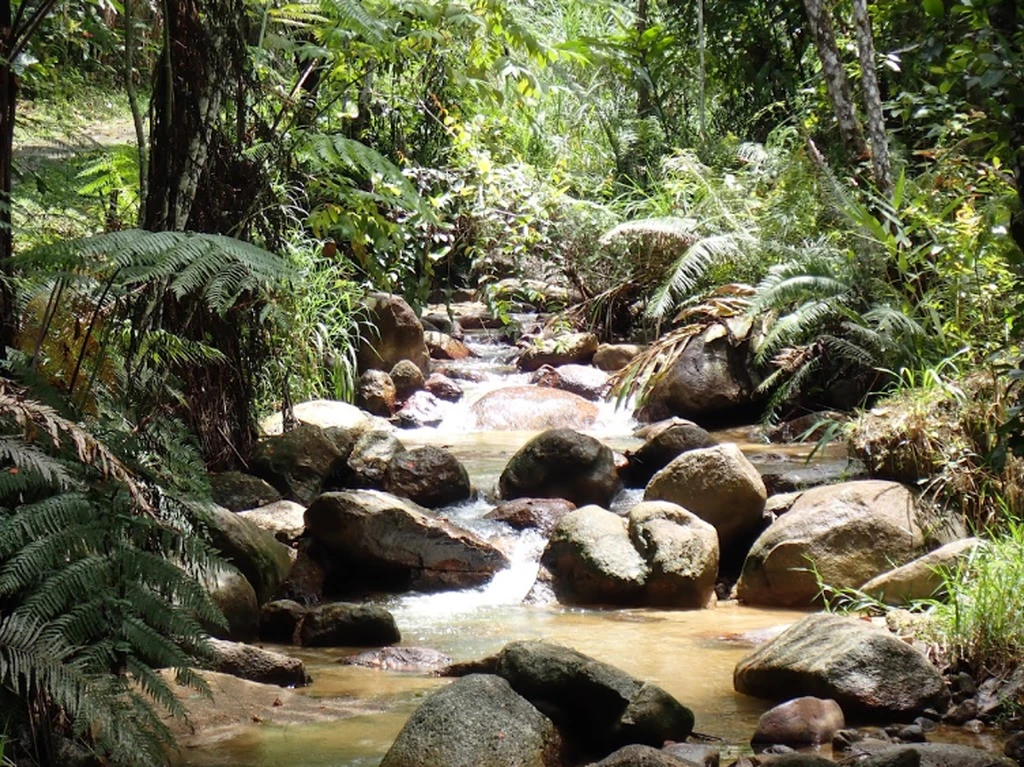 For a leisurely and picturesque experience, hop on one of the paddle boats that gracefully glide across the calm waters of Allan's Water Lake, offering a serene respite amidst the breathtaking scenery.
Fraser's Hill is a haven for nature lovers seeking solace in the embrace of the outdoors. The mountain village offers a unique opportunity to immerse yourself in the wonders of the highland rainforest while being surrounded by a symphony of chirping birds and vibrant flora.
Located approximately 100 kilometers north of Kuala Lumpur, Fraser's Hill is easily accessible for visitors. There are two common routes to reach this picturesque highland resort destination: through Kuala Kubu Bharu (KKB) or Bentong towns.
If you opt for the Bentong route, you can take the Karak Highway, which will lead you past the scenic Genting Highlands before reaching Bentong. Just a few kilometers after the town, you'll encounter a junction that will guide you towards Bukit Frasers.
For most visitors, traveling to Fraser's Hill in a personal vehicle is the preferred option. It allows for flexibility and convenience in exploring the area.
However, if you don't have access to a personal vehicle, taxis from major cities are available, albeit at a higher cost. While it may be a pricier choice, it ensures a hassle-free journey to this tranquil retreat.
14. Attractions in Pahang – Climb Gua Charas and Discover the Sivan Temple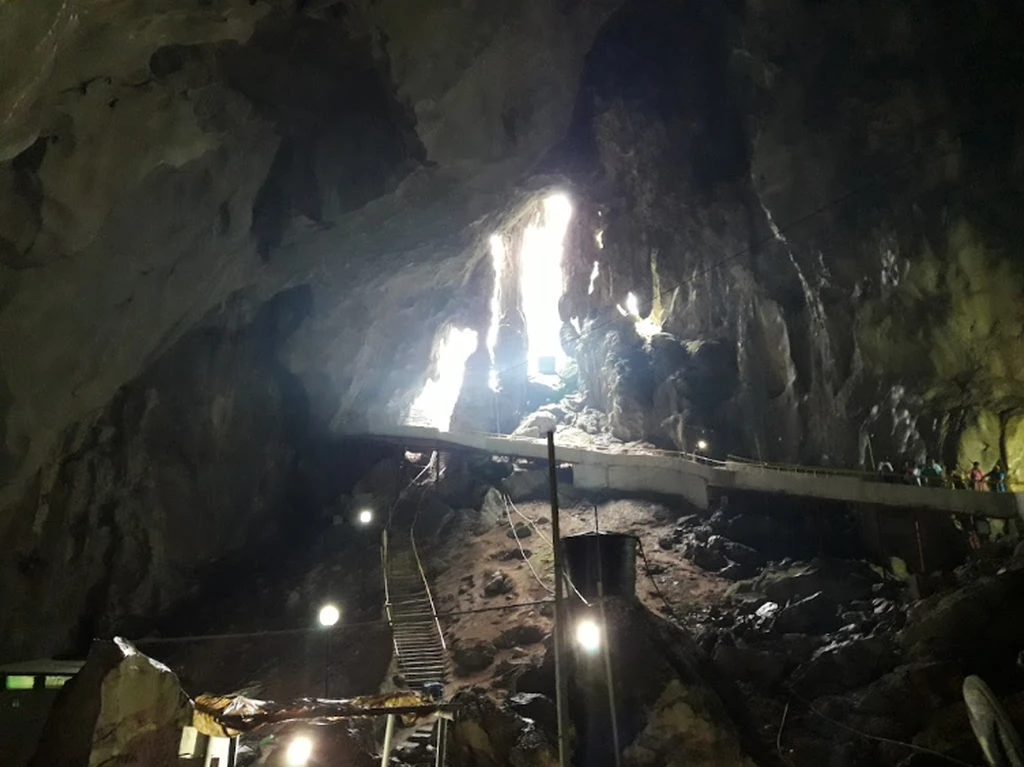 Located approximately 25 kilometers northwest of Kuantan, Pahang, Gua Charas is a hidden gem that often goes unnoticed by visitors.
Nestled within the limestone hill of Bukit Charas, this temple cave offers a truly awe-inspiring experience. Its cool interior provides a welcome escape from the heat, making it an ideal destination to explore during hot weather.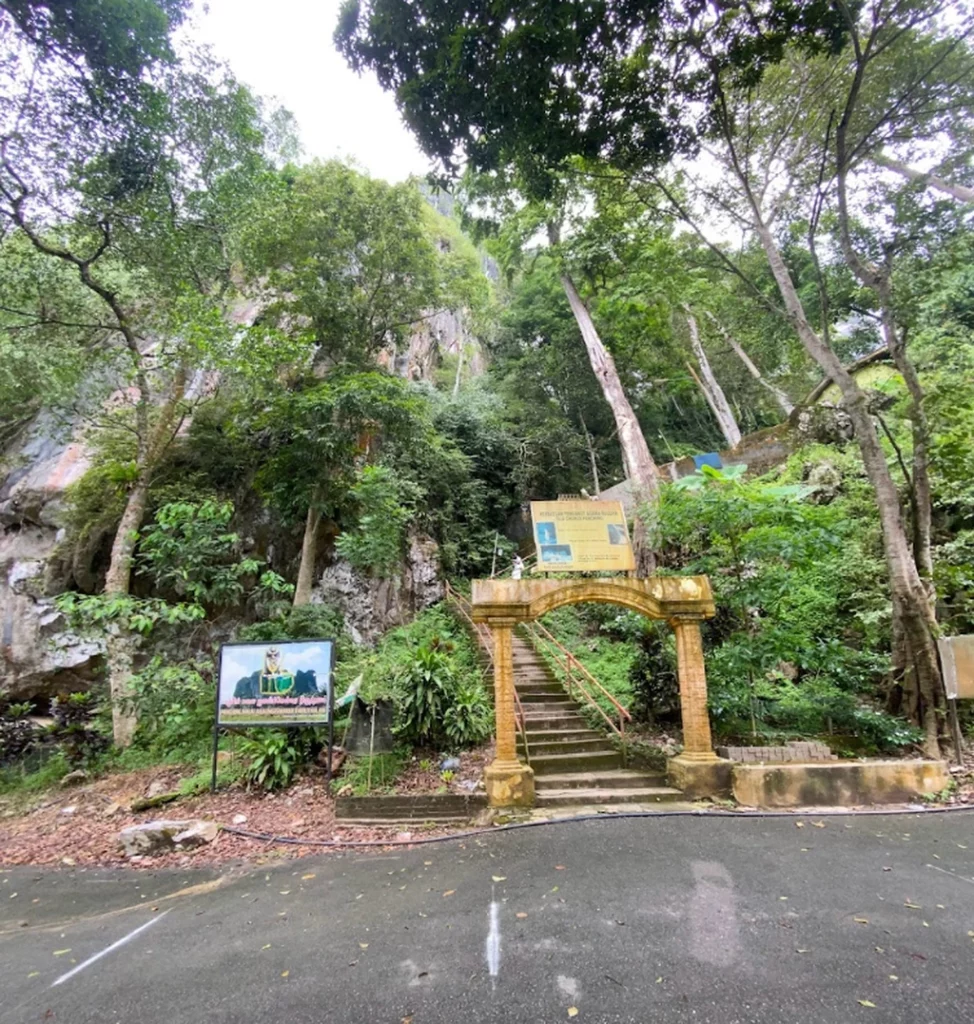 As you venture into the expansive cave, you'll discover why it is also referred to as the Sivan Temple. Complete with a majestic Sleeping Buddha, intricate Buddhist shrines, the presence of a chanting monk, and the lingering scent of burning incense, Gua Charas exudes a spiritual ambiance that captivates all who enter.
To reach the temple cave, visitors are required to climb a series of concrete and metal steps. It's essential to wear proper footwear for this ascent, as the steps can be challenging for those with foot issues or a fear of heights.
However, the effort is well worth it, as you'll be rewarded with breathtaking views and a sense of tranquility once you reach the top.
For a nominal fee of RM2 for adults and RM1 for children, you can enter Gua Charas and immerse yourself in its serene atmosphere. Additionally, parking is available for RM3 per car.
The best time to visit is in the morning or early afternoon, allowing you to enjoy the drive through picturesque palm oil estates en route to the nearby mining town of Sungai Lembing.
Location: Jln Gua Charas, 26090 Kuantan, Pahang
15. Attractions in Pahang – Visit Kuala Lipis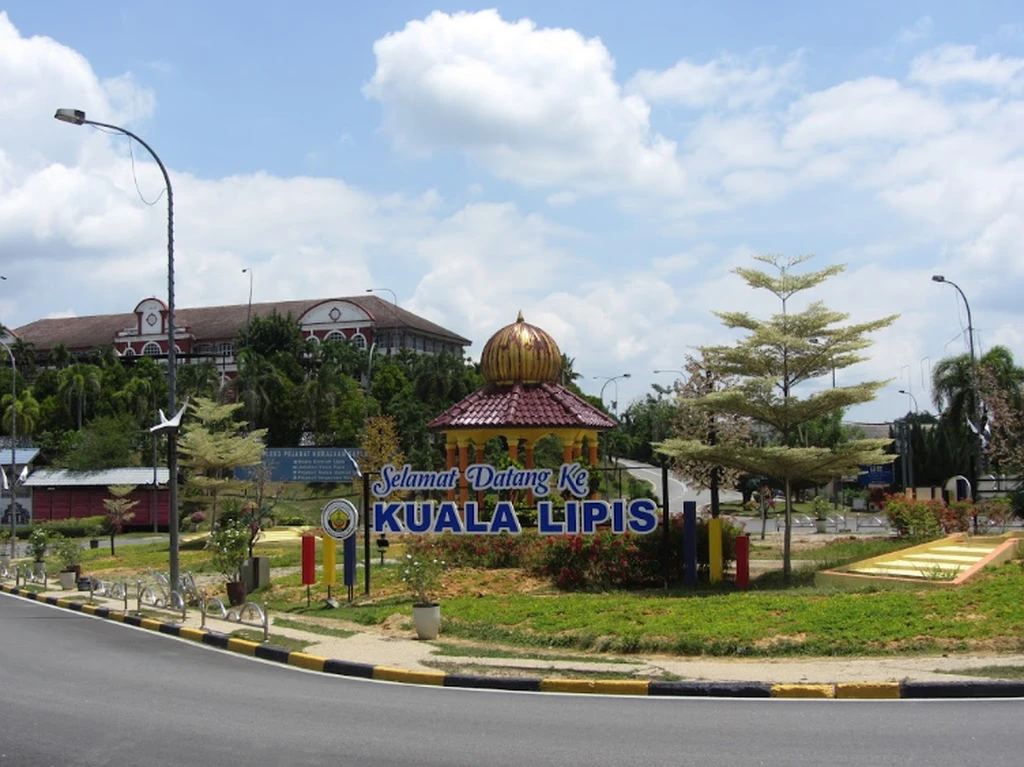 Kuala Lipis, located in Pahang, offers a range of activities that are sure to captivate visitors. Begin your exploration by taking a leisurely stroll through this historic town, which was once a thriving gold-mining center before the arrival of the British in 1887.
Steeped in history, Kuala Lipis became the capital of Pahang within the British-administered Federated Malay States in 1898. During the colonial era, impressive structures like the district offices, Clifford School, and the Pahang Club were constructed, showcasing the town's grandeur.
To delve deeper into the town's heritage, don't miss the opportunity to visit the hotel and museum housed within the hilltop residence of the former British resident. This converted building provides a glimpse into the past and offers a unique accommodation experience.
One of the highlights of Kuala Lipis is the Taman Negara Sungai Relau. This nature reserve boasts an exceptional treetop walk, featuring a 612-meter route with the tallest tower reaching 32 meters in height.
As you traverse the treetops, you'll be immersed in a clean and serene environment, surrounded by the beauty of nature. The nearby river is also a sight to behold, with its picturesque scenery, making it an ideal spot for families to enjoy a refreshing swim.
Additionally, the reserve provides picnic areas where you can create cherished memories with your loved ones.
Kuala Lipis may have experienced a decline when the state capital was shifted to Kuantan in 1955, but its rich history and natural wonders continue to enchant visitors.
Is Pahang Worth Visiting?
Yes, Pahang is definitely worth visiting. With its abundant natural attractions, including national parks, waterfalls, and beautiful beaches, it offers a range of outdoor activities and opportunities for adventure. There are many places of interest in Pahang that worth your time.
Additionally, Pahang is home to culturally significant sites such as the iconic Sultan Ahmad Shah State Mosque and the historic town of Kuala Lipis, providing a rich cultural experience for visitors.
FAQ for Attractions in Pahang
Are there any adventurous activities to do in Pahang?
Yes, Pahang offers thrilling activities like jungle trekking, river rafting, canopy walks, and caving experiences in places like Taman Negara and Gua Charas.
Are there any cultural sites to visit in Pahang?
Yes, you can explore the culturally significant Sultan Ahmad Shah State Mosque in Kuantan or visit the historic town of Kuala Lipis with its well-preserved colonial architecture.
Are there any scenic highlands in Pahang?
Yes, the Cameron Highlands and Genting Highlands are both located in Pahang, offering cool climates, tea plantations, and picturesque landscapes.
Where can I experience wildlife encounters in Pahang?
Taman Negara is a fantastic place for wildlife encounters, where you can spot various animals like tigers, elephants, and rare bird species.
Is it possible to visit Pahang as a day trip from Kuala Lumpur?
While some attractions in Pahang are feasible for a day trip from Kuala Lumpur, it is recommended to allocate more time to fully enjoy the diverse offerings of the state.
What is the best time to visit Pahang?
The best time to visit Pahang is generally during the dry season, which is from March to September, as the weather is more favorable for outdoor activities and exploring the natural attractions.
Let's Explore These Attractions in Pahang
In conclusion, Pahang offers a captivating array of experiences for nature enthusiasts, adventure seekers, and cultural explorers.
From exploring the lush rainforests of Taman Negara to basking on the picturesque beaches of Cherating, there is no shortage of outdoor activities and relaxation options.
Immerse yourself in the rich cultural heritage of Pahang by visiting historical sites like the Sultan Ahmad Shah State Mosque or the charming town of Kuala Lipis.
Whether you're trekking through breathtaking highlands, discovering hidden waterfalls, or embarking on wildlife encounters, Pahang provides a diverse and memorable experience for travelers.
So, pack your bags and get ready to embrace the natural beauty and cultural wonders of Pahang!
Read Next: