Wondering what are the best things to do in Perak? Worry not as we have prepared a list of the best places to visit in Perak and the fun activities you can do with your family and friends!!!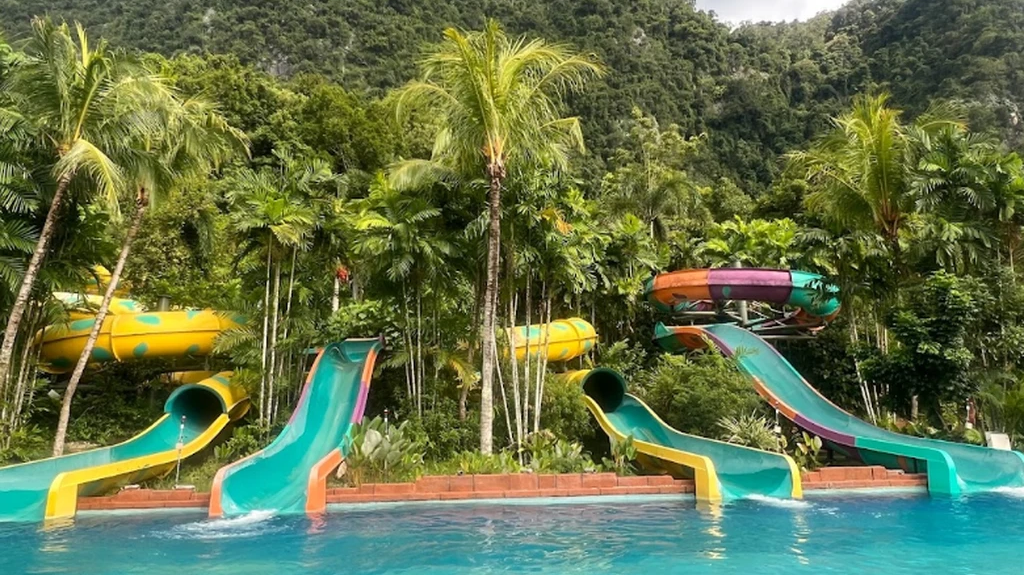 Perak is a state in Malaysia located on the western coast of the Malay Peninsula. Some of the famous cities in Perak are Ipoh, Taiping, and Gopeng.
Known for its rich history, Perak boasts a diverse cultural heritage and is renowned for its delicious food and beautiful natural landscapes, including lush rainforests and stunning limestone formations.
In this article, you will find the following:
Best places to visit in Perak
Top attractions in Perak
Fun indoor and outdoor activities in Perak
Let's dive right in!
6 Things to Do In Ipoh
Without further ado, here are some of the best things you can do in Ipoh, including the unique places, top attractions, and fun activities.
1. Things to Do In Ipoh – Venture to the Lost World of Tambun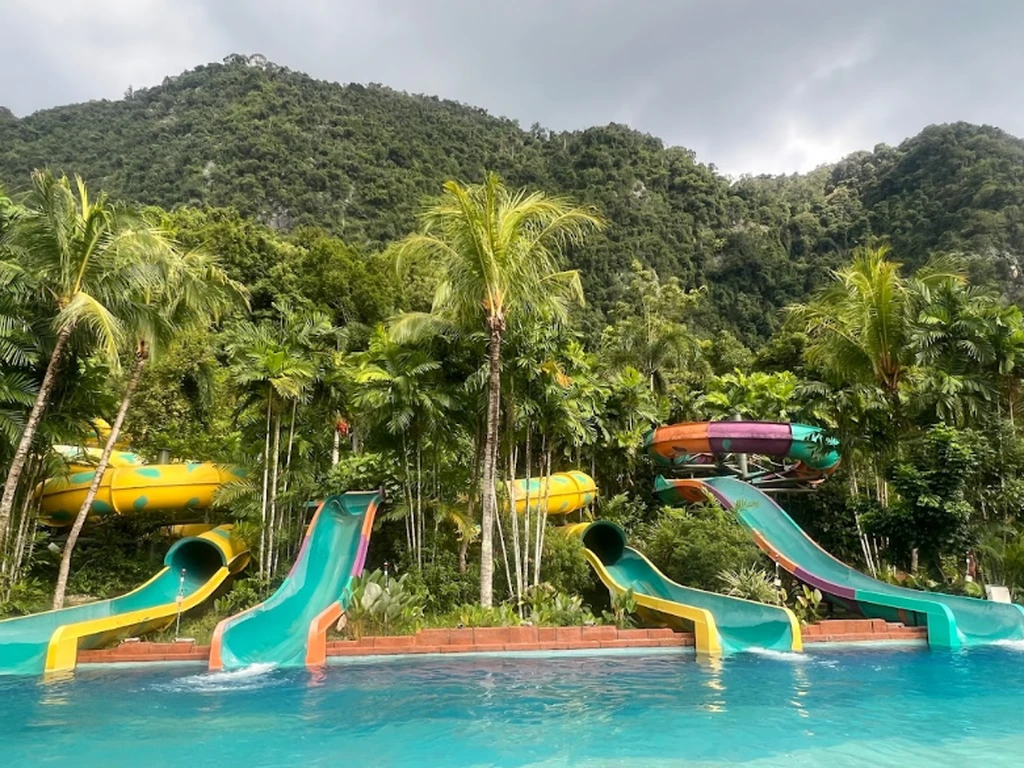 Step into the enchanting realm of the "Lost World of Tambun" in Ipoh, where adventure and excitement await visitors of all ages.
This renowned theme park and resort is a premier attraction in the city, offering a plethora of thrilling rides, captivating discovery adventures, and a range of accommodations.
Immerse yourself in a world of wonder as you explore this unique destination, nestled amidst the lush tropical jungle of Ipoh.
With its natural hot springs, ancient limestone cliffs dating back 400 million years, and a staggering 88 attractions spread across 10 themed areas, the "Lost World of Tambun" guarantees an unforgettable eco-adventure experience.
Gather your family and kids and embark on a journey filled with fun and enjoyment. Feel the adrenaline rush as you take on thrilling rides like Lupe's Adventure, Giddy Galleon, and Dragon Flights, among others.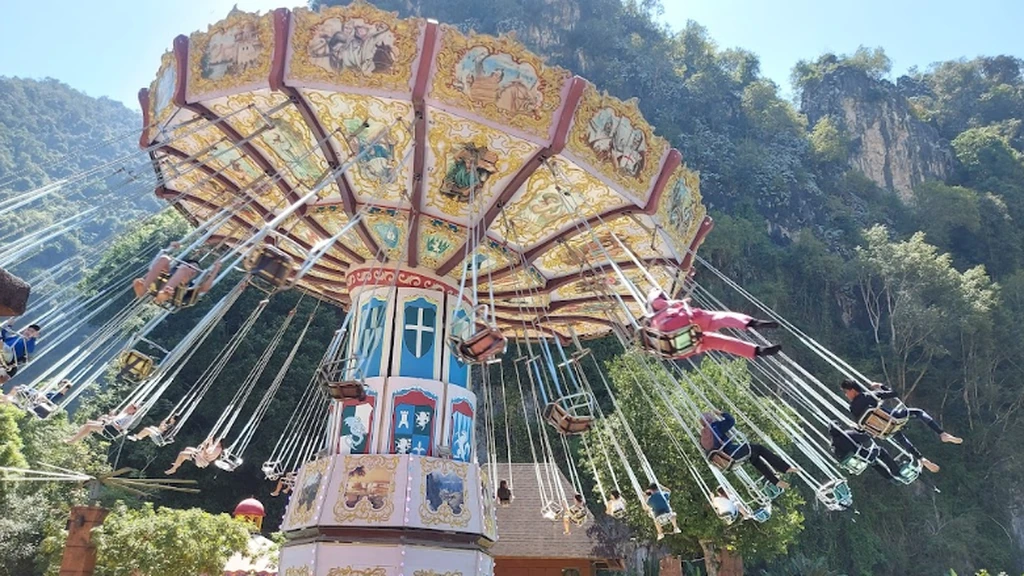 Make a splash at the "Lost World Water Park" where twisting water slides, a wave pool, and Malaysia's longest man-made adventure river await. Delight in the company of adorable animals at the "Lost World Petting Zoo" as you feed, pet, and befriend raccoons, exotic birds, gentle rabbits, and even giraffes.
For a moment of relaxation, indulge in the rejuvenating hot springs at the "Lost World Hot Springs" and if you choose to stay until nightfall, be mesmerized by the spectacular Flaming Percussions performance at the night park.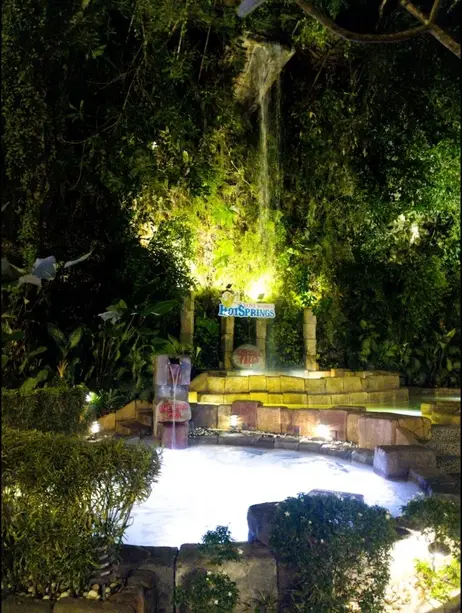 For those seeking an extra dose of adventure, consider upgrading your theme park experience with a Gua Datok Cave excursion. Challenge yourself by hiking up 600 stairs to witness breathtaking vistas and immerse yourself in the beauty of nature.
The "Lost World of Tambun" promises a day filled with laughter, thrills, and unforgettable memories. Experience the joy and excitement that await you in this captivating destination. Don't miss the opportunity to create cherished moments with your loved ones in this remarkable Malaysian attraction.
Sunway Lost World Of Tambun WaterPark Ticket in Ipoh: Book Here
Lost World Theme Park:
Mon, Wed, Thu, Fri: 11:00 AM – 6:00 PM
Sat – Sun, PH, School holidays: 10:00 AM – 6:00 PM
Lost World Hot Springs Night Park
Wed – Mon: 6:00 PM – 11:00 PM
Closed on: Tuesday
Luminous Forest:
8:00 PM – 10:00 PM (Mon – Sun)
Location: Persiaran Lagun Sunway 1, Sunway City Ipoh, Perak Darul Ridzuan
2. Things to Do In Ipoh – Pay A Visit At Kek Look Tong Cave Temple in Ipoh
Welcome to the magnificent Kek Look Tong Cave Temple, nestled in the stunning Gunung Rapat area of Malaysia. This temple stands proudly within expansive limestone caves, creating a breathtaking sight to behold. Prepare to be mesmerized by the combination of spirituality and natural beauty.
As you explore the temple, you'll encounter a plethora of intricate metal statues representing both Taoist and Buddhist traditions. These awe-inspiring statues add a sense of sacredness to the atmosphere, inviting contemplation and reverence.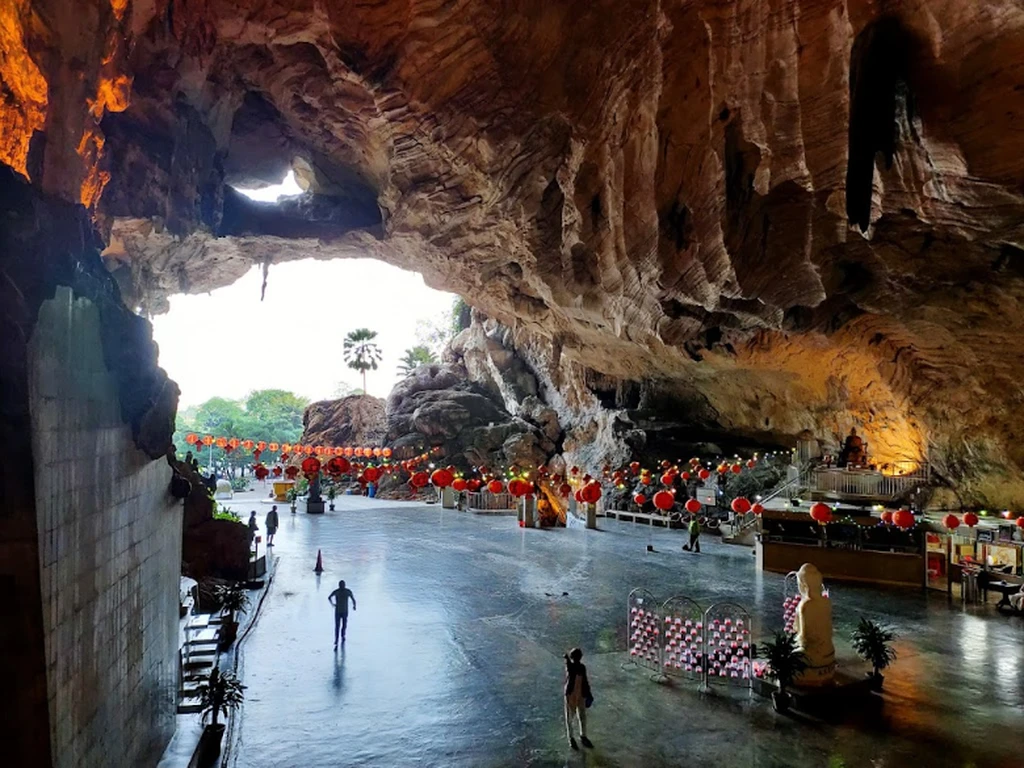 But that's not all – the temple's charm extends beyond the caves, with picturesque landscape gardens that enhance the tranquility of the surroundings.
Occupying a vast 12-acre land, Kek Lok Tong Cave Temple is home to various Chinese deities. This temple, often hailed as the ultimate cave of bliss, holds a special place in the hearts of locals and visitors alike. If you have a penchant for ancient carvings and divine sculptures, a visit to this temple is a must.
For the most immersive experience, it is recommended to visit Kek Lok Tong Cave Temple early in the morning. This is when the serenity of the surroundings is at its peak, allowing you to fully appreciate the spiritual ambiance and marvel at the intricate details of the temple's architecture.
Embark on a journey of tranquility and marvel at the divine beauty that unfolds within Kek Lok Tong Cave Temple. From the ethereal caves to the mesmerizing sculptures, this temple offers an enchanting blend of nature and spirituality.
So, embrace the dawn and immerse yourself in this mystical haven that promises an unforgettable experience.
Ipoh Private Car Charter from Kuala Lumpur: Lost World of Tambun, Gua Tempurung, Kek Lok Tong Cave and More: Book Here
Location: Pesiaran Sepakat 3, TMN ENDAH JAYA, 31350 Ipoh, Perak
Best Time: Visit this place early in the morning.
3. Things to Do In Ipoh – Visit Sam Poh Tong Cave Temple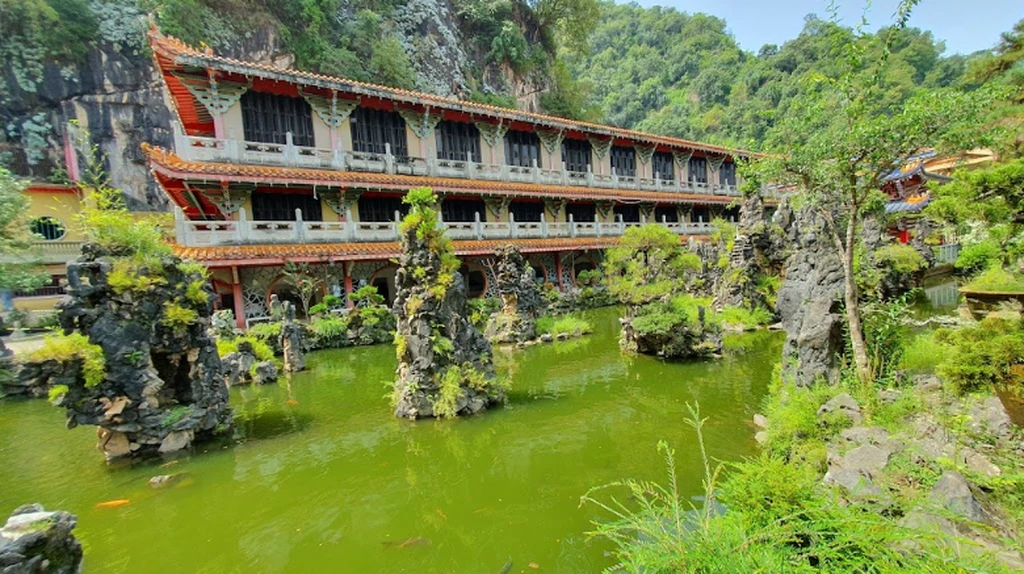 Nestled within the picturesque Gunung Rapat area, the Sam Poh Tong Cave Temple beckons with its captivating allure. This Chinese temple is ingeniously constructed inside a limestone cave, boasting original artistic marvels that leave visitors in awe.
As you step inside, a panoramic view of Ipoh unfolds before your eyes, showcasing the city's beauty in all its glory.
One of the main highlights of Sam Poh Tong is the resplendent resting Buddha statue, exuding serenity and tranquility.
To reach the pinnacle of the temple, one must ascend 246 steps, a journey that may require some effort but is undoubtedly rewarded with a breathtaking view that captures the essence of this enchanting place.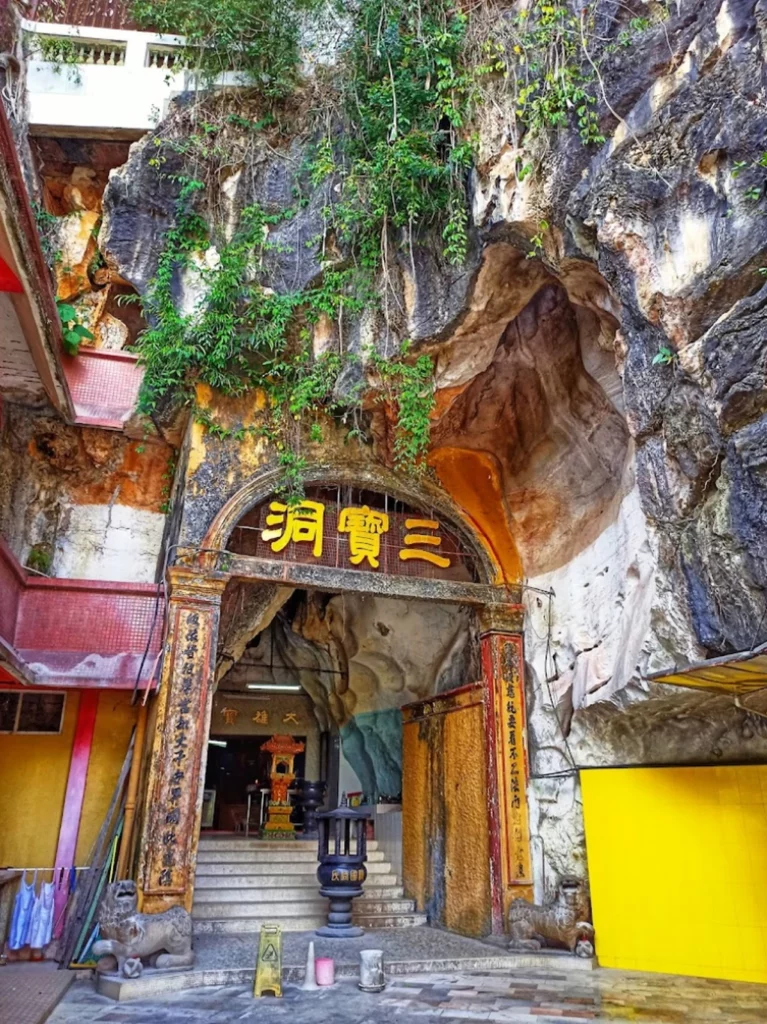 Don't miss the opportunity to explore the captivating landscape garden, complete with a sprawling fish pond and dedicated feeding areas for both tortoises and fish.
Located approximately three miles (five kilometers) south of Ipoh, Sam Poh Tong holds the esteemed title of being the largest cave temple in Malaysia.
According to local legends, a wandering Chinese monk discovered the cave in 1890 and chose to meditate within its confines for two decades until his passing. The temple structure as we see it today dates back to the 1950s and continues to serve as a sanctuary for Buddhist monks and nuns seeking solace and reflection.
Ascend the series of steps that lead to the mouth of the open cave, where a small yet striking reclining Buddha statue awaits.
Just outside the temple, a tranquil Japanese koi pond welcomes devotees who release turtles into its waters, symbolizing longevity and prosperity. Take a leisurely stroll through the ornamental garden that graces the temple's entrance, treating yourself to mesmerizing views of Ipoh sprawling below.
Sam Poh Tong Cave Temple is not just a place of spiritual significance, but a testament to the harmonious blend of natural wonders and cultural heritage.
Immerse yourself in the ethereal ambience, marvel at the intricate details, and let the beauty of this extraordinary site leave an indelible mark on your Malaysian adventure.
Time: 9 AM to 4 PM
Location: Kampung Gunung Rapat, 31350 Ipoh, Perak, Malaysia
4. Things to Do In Ipoh – Walk Along The Kinta Riverfront Walk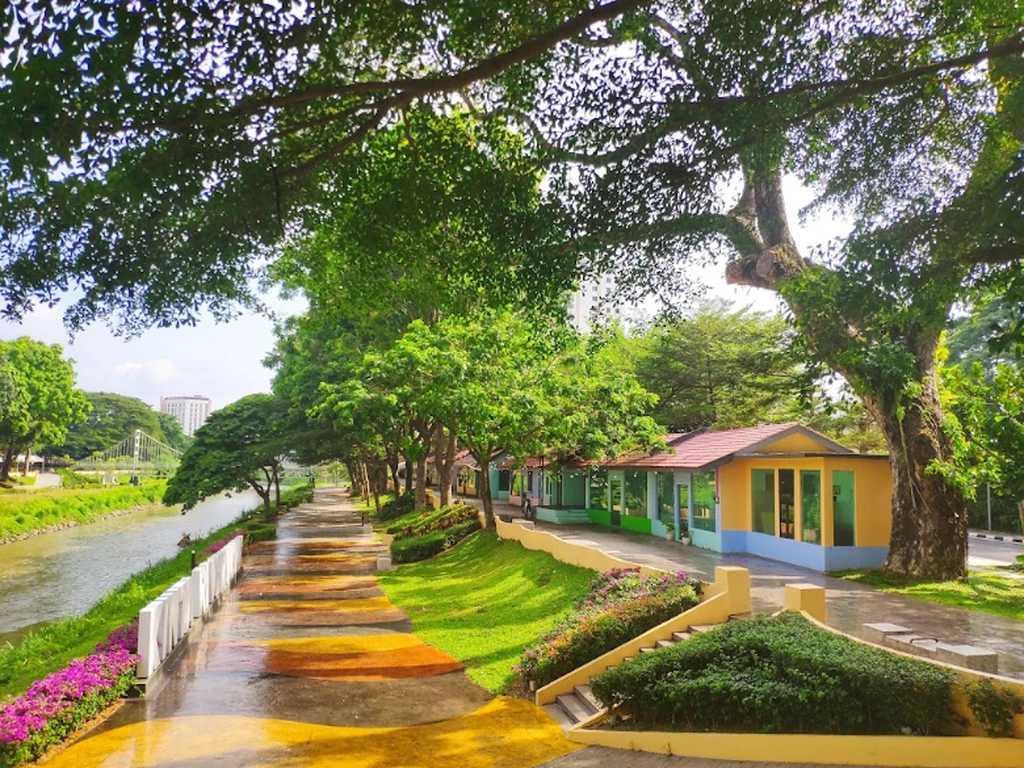 Immerse yourself in the enchanting beauty of the Kinta Riverfront Walk, a captivating destination that promises a visual feast for the senses.
As the sun descends and paints the sky with vibrant hues, the entire area comes alive with a dazzling display of neon lights, transforming the surrounding greenery into a mesmerizing spectacle. This is a place that beckons to the hearts of romance enthusiasts and captivates the eyes of all who visit.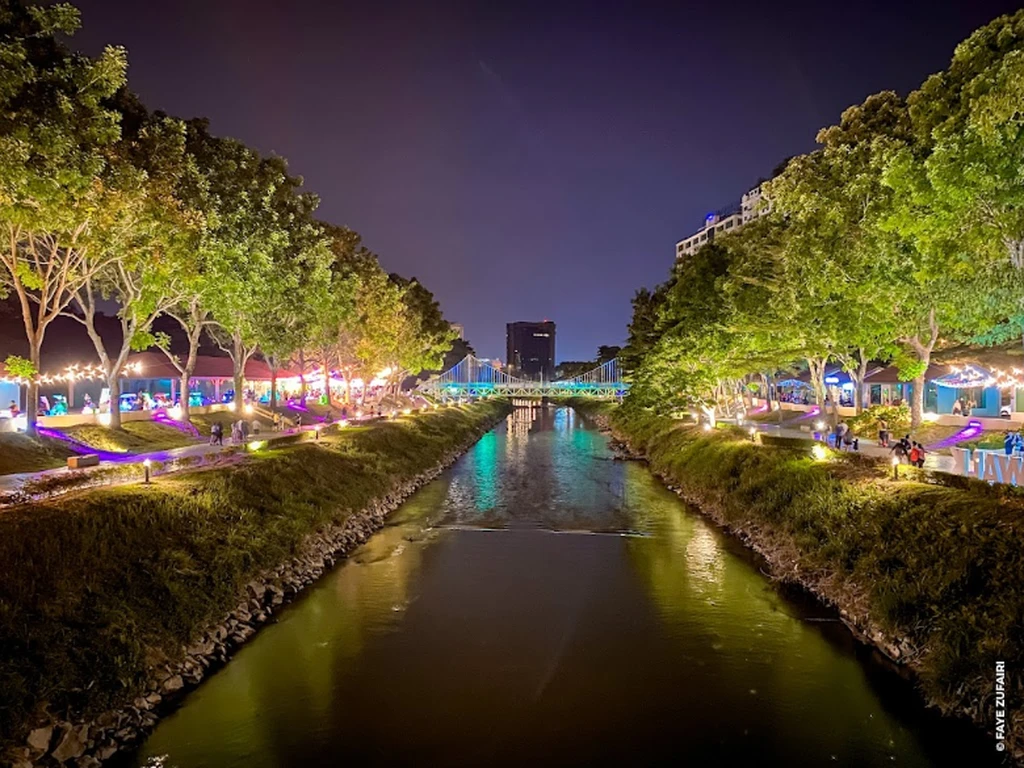 Beyond its picturesque ambiance, the Kinta Riverfront Walk offers a host of delightful experiences. Indulge your taste buds in the best cafes and food stalls that line the walk, offering delectable treats to satisfy your cravings.
Capture cherished memories at the portrait centers, where skilled photographers immortalize your visit against the backdrop of this scenic location.
For those seeking a touch of adventure, the walk provides rental cycle shops, allowing you to embark on a leisurely ride and explore the beauty of the surroundings at your own pace. Cruise along the path, immersing yourself in the tranquil atmosphere and savoring the natural splendor that unfolds along the river.
No matter the season, the Kinta Riverfront Walk is a captivating destination. However, it is advisable to plan your visit during dry seasons to fully appreciate the charm of this place without the interference of rain.
Whether you're seeking a romantic escapade, a culinary adventure, or a leisurely cycle ride, this scenic walk promises an unforgettable experience that will leave you in awe of Malaysia's natural beauty.
Stay at Kinta Riverfront Hotel & Suites: Book Here
Location: Jalan Lim Bo Seng, Ipoh, Perak, Malaysia.
5. Things to Do In Ipoh – Go To Ipoh Heritage Trail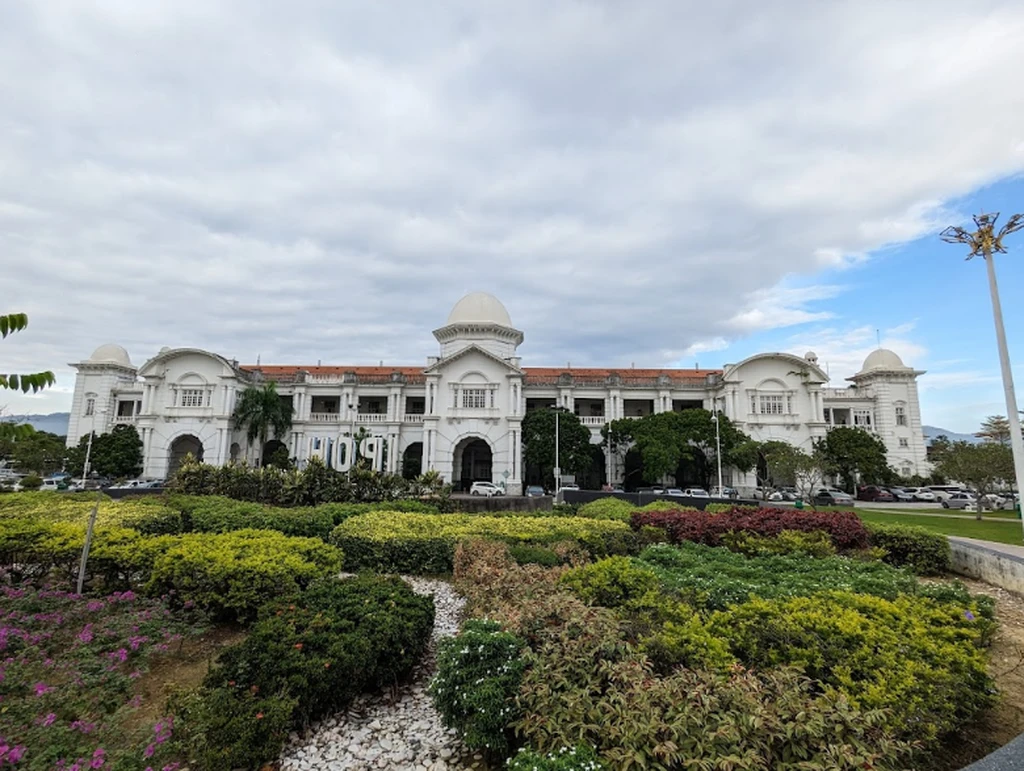 Embark on a leisurely stroll through the enchanting streets of Ipoh's historic old town, an experience that will transport you back in time. With its wealth of historical landmarks, this area has emerged as a major tourist attraction in Malaysia, captivating visitors with its charm and architectural splendor.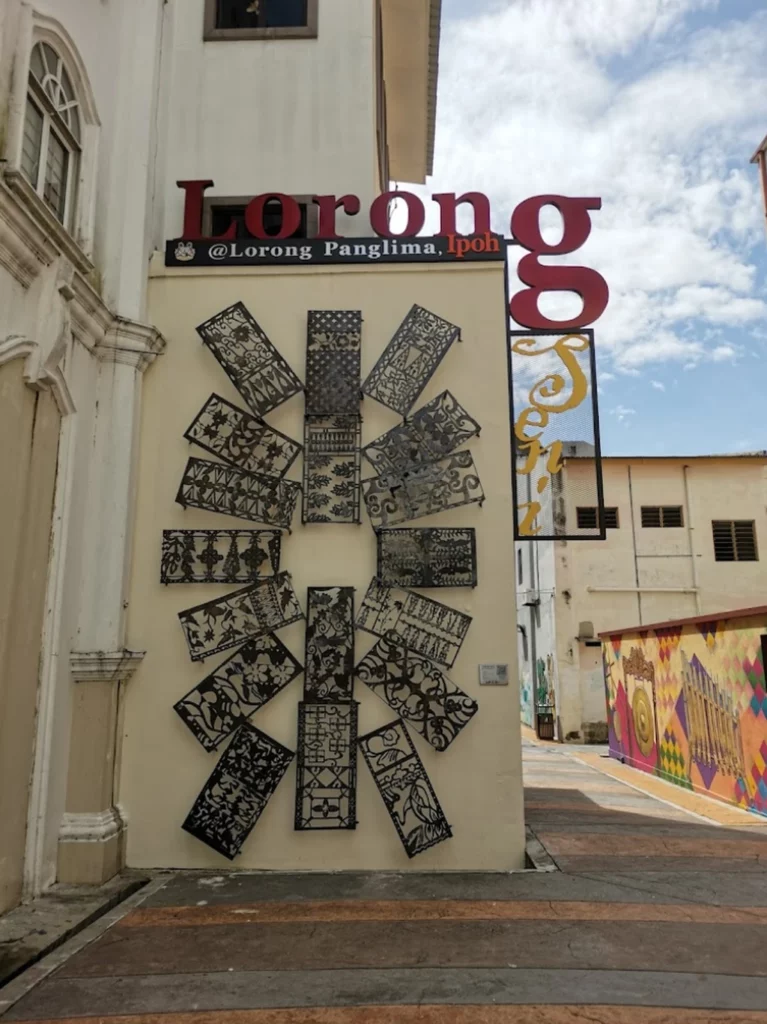 Begin your journey at the iconic Railway Station, a magnificent structure that showcases exquisite colonial architecture dating back to 1908.
As you traverse the winding streets, you'll encounter a treasure trove of landmarks, including ancient mosques, a striking clock tower, the former British residents' quarters, and the famed Birch memorial.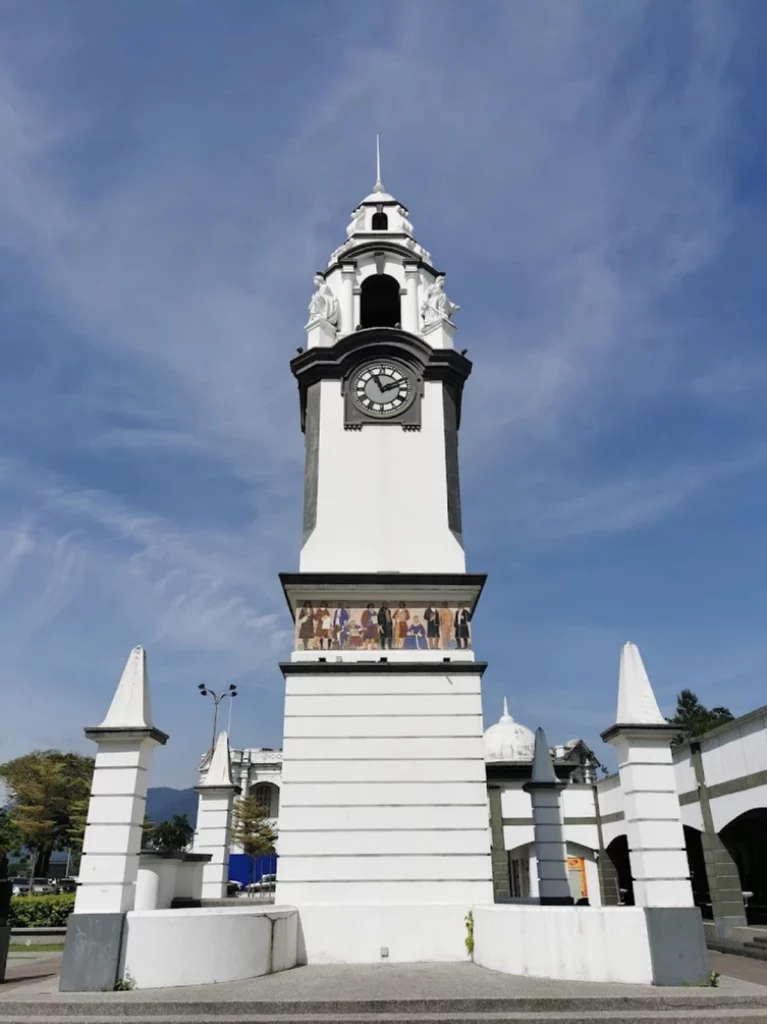 Immerse yourself in the vibrant atmosphere as you unwind at one of the traditional coffee shops in the heart of the old town, savoring a cup of richly brewed coffee while soaking in the cultural essence that permeates the surroundings.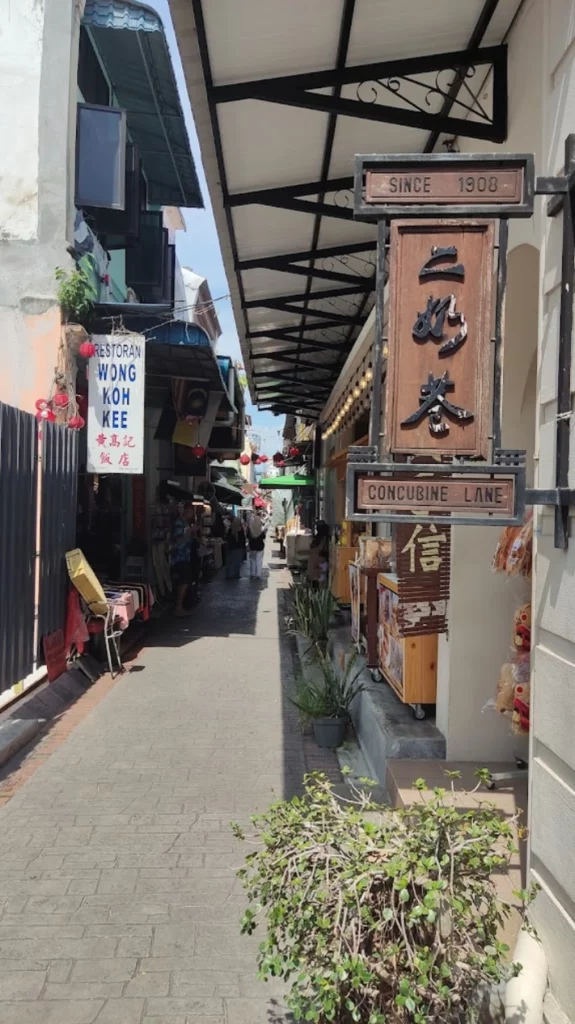 As your leisurely walk continues, prepare to be captivated by the stunning architectural wonders that line the lively lanes of the old town. Marvel at the intricate details and nostalgic beauty that adorns the buildings, each telling its own story of Ipoh's illustrious past.
Whether you're an avid history buff or simply seeking to immerse yourself in the rich heritage of this charming city, the old town walk promises an unforgettable experience.
To make the most of your visit, it is recommended to embark on this journey in the morning, ideally between 8 and 10 AM. This timing allows you to enjoy the pleasant weather and avoid the crowds, ensuring a tranquil and immersive exploration of Ipoh's old town.
So, lace up your walking shoes, step into the past, and let the streets of Ipoh unveil their hidden tales as you embark on this delightful walking adventure.
Location: Ipoh Heritage Walk, Malaysia.
6. Things to Do In Ipoh – Visit Enlightened Heart Buddhist Temple in Tambun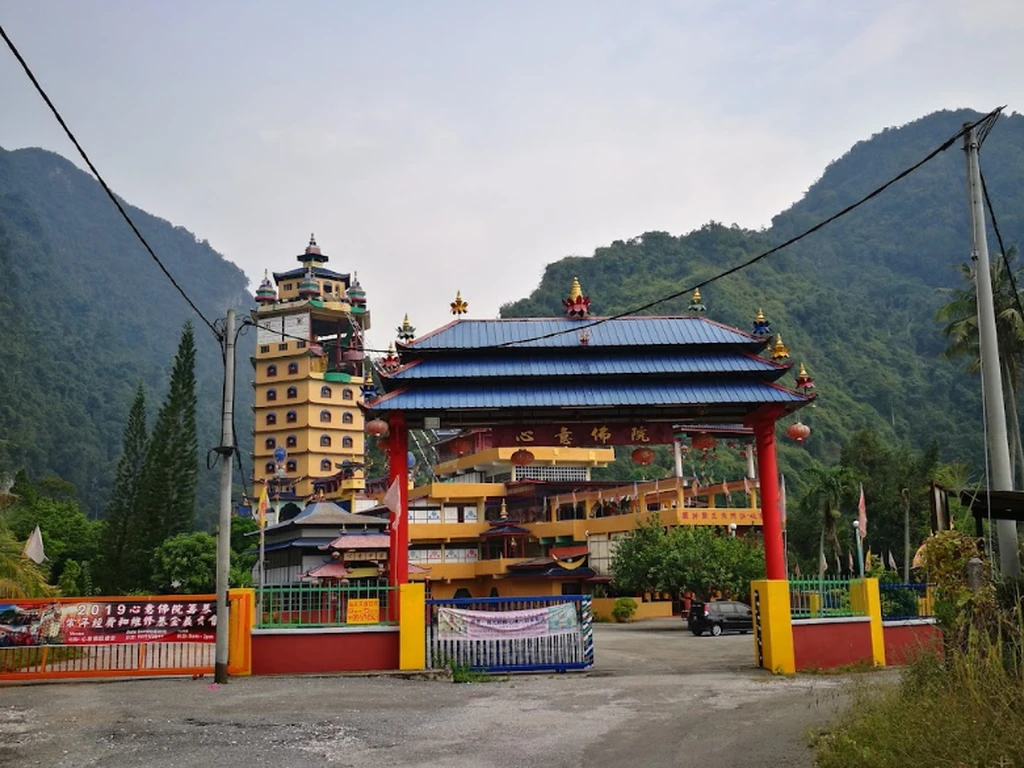 Nestled on the outskirts of Ipoh, in Tambun, lies a magnificent Tibetan Buddhist temple complex that beckons visitors with its grandeur. Established in 1976 by Ge Li Rinpoche as a haven for practicing Nyingma Tibetan Buddhism, this sprawling complex spans over 12 acres and offers a serene retreat from the bustling city.
As you explore the temple grounds, you'll be surrounded by lush orchids and scenic valleys, creating a tranquil ambiance that sets the stage for spiritual contemplation.
Adorning the complex are more than 200 statues and sculptures, each depicting deities and figures of significance. However, it is the multicolored pagoda that steals the spotlight. Soaring at an impressive 13 stories and towering 236 feet (72 meters) high, this majestic structure stands as one of the tallest pagodas in the world.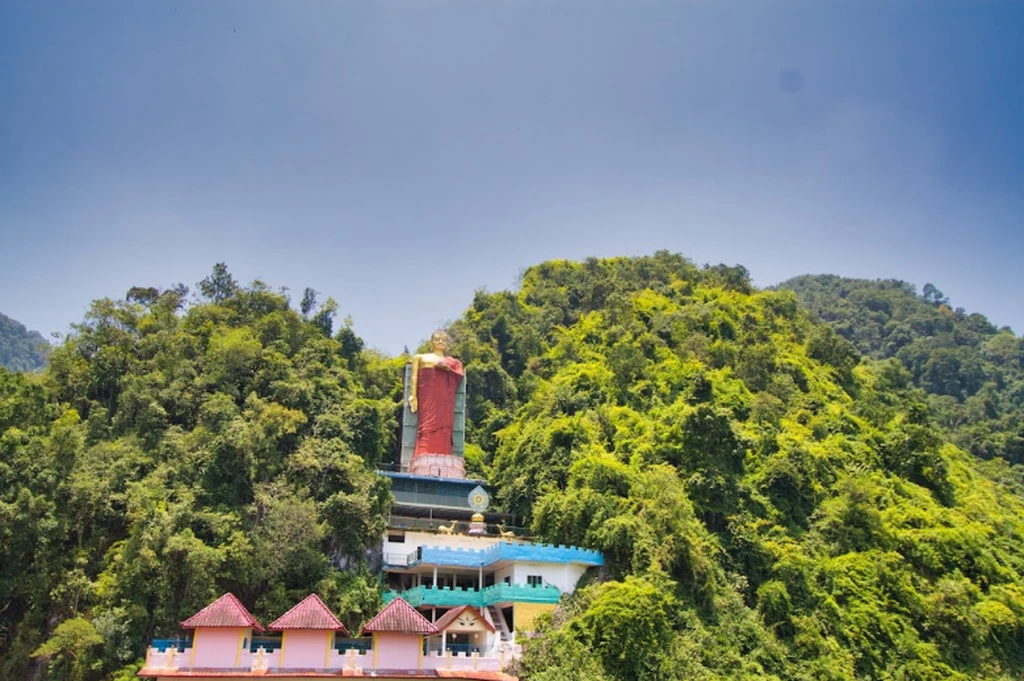 Climb to the eighth floor of the pagoda and behold the awe-inspiring sight of a golden Shakyamuni Buddha statue, its gaze encompassing the breathtaking panorama of the Kinta Valley, with the city of Ipoh in the distance.
The surrounding pavilions showcase traditional Tibetan prayer wheels, intricately carved Buddhas, statues of deities, and an array of artifacts dedicated to the practice of Nyingma Tibetan Buddhism.
Adorned with intricate carvings, vibrant paintings, and sacred scriptures, the temple walls emanate wisdom and provide spiritual nourishment to all who visit.
A visit to this temple complex is particularly vibrant during Malaysia's Wesak Day, a public holiday when devotees flock to the temple to seek blessings, good fortune, and wisdom. The air becomes charged with devotion, creating an atmosphere of profound spirituality and cultural significance.
Prepare to be captivated by the harmonious blend of natural beauty, architectural magnificence, and spiritual reverence that awaits you at this Tibetan Buddhist temple complex.
Whether you seek solace, seek to expand your understanding of Buddhism, or simply appreciate the splendor of the surroundings, this cultural gem offers a mesmerizing experience for all who venture within its sacred walls.
Entry Fee: Free
Time: 9 AM to 5 PM daily
Location: Taman Sri Tambun, 31400 Tambun, Perak
2 Things to Do In Taiping
Without further ado, here are some of the best things you can do in Taiping, including the unique places, top attractions, and fun activities.
1. Things to Do In Taiping – Ascend Maxwell Hill in Taiping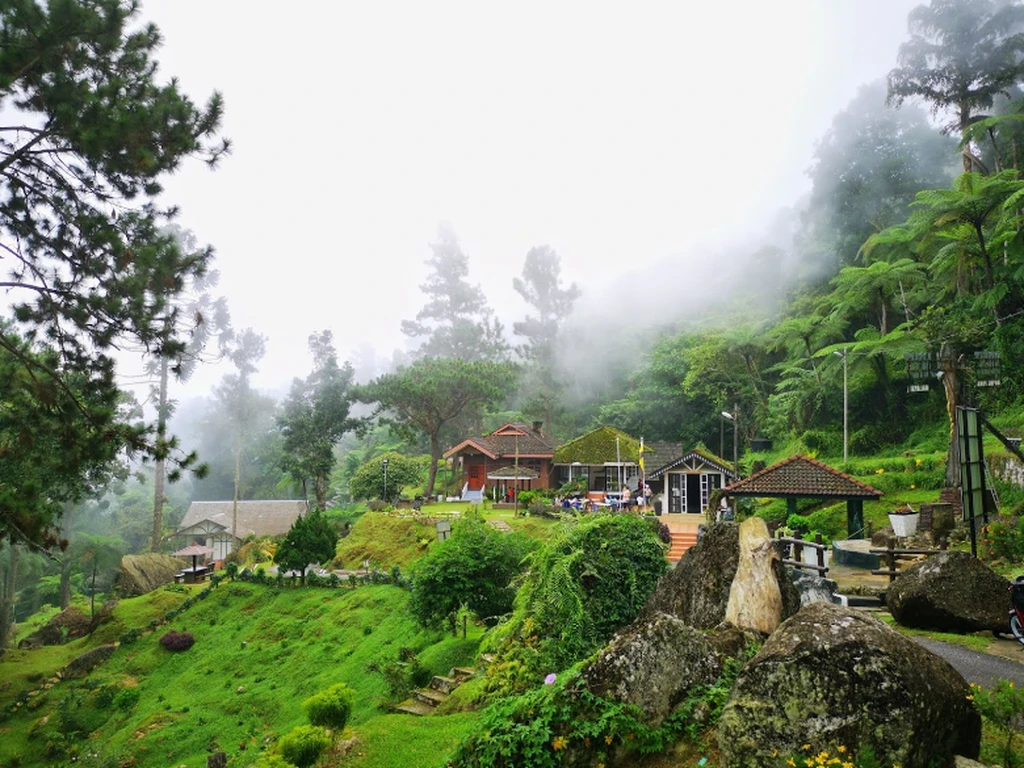 Nestled outside of Penang in Perak State, Taiping is a hidden gem boasting two unique distinctions.
Firstly, it holds the title of being the wettest city in Malaysia, which translates to a lush and fertile environment teeming with vibrant flora and fauna.
In fact, the Taiping Lake Gardens are adorned with majestic trees that have stood for over a century, showcasing the region's natural beauty.
One of the highlights in Taiping is Maxwell Hill, a charming hill station situated at an altitude of around 1,000 feet. This scenic retreat offers a range of exciting activities for visitors to enjoy.
Embark on exhilarating treks amidst the verdant trails, immerse yourself in the tranquility of the surroundings, or set up camp for a memorable outdoor experience. For those seeking a more leisurely adventure, hop on a thrilling jeep ride to ascend the hill station, a beloved attraction among both locals and tourists.
Maxwell Hill in Taiping is a haven for nature enthusiasts and adventure seekers alike. Explore the picturesque landscapes, breathe in the fresh mountain air, and revel in the serenity that envelopes the hill station.
Whether you prefer an adrenaline-pumping trek, a peaceful camping trip, or an exciting jeep ride, Maxwell Hill offers a diverse range of experiences that will leave you captivated by Taiping's natural wonders. Make sure to add this unique destination to your itinerary when visiting Malaysia.
Location: Hutan Lipur Kaki Bukit Larut, 34000 Taiping, Perak
2. Things to Do In Taiping – Visit Antong Coffee Mill in Taiping
Experience the rich heritage of Malaysian coffee at Antong Coffee Mill, a historical landmark and the country's oldest coffee roaster. In Malaysia, coffee takes on a unique flavor as the beans are roasted with a blend of sugar and margarine, resulting in a strong and caramel-infused cup of joe.
While modern chrome-plated cafes and high-tech roasters dominate the coffee scene worldwide, the demand for traditional "kopi" remains strong.
That's where Antong Coffee Mill shines, preserving the old-school approach to coffee roasting over wood-fired stoves. This time-honored method has become a fascinating spectacle, drawing curious visitors who want to witness firsthand the traditional process behind their beloved coffee.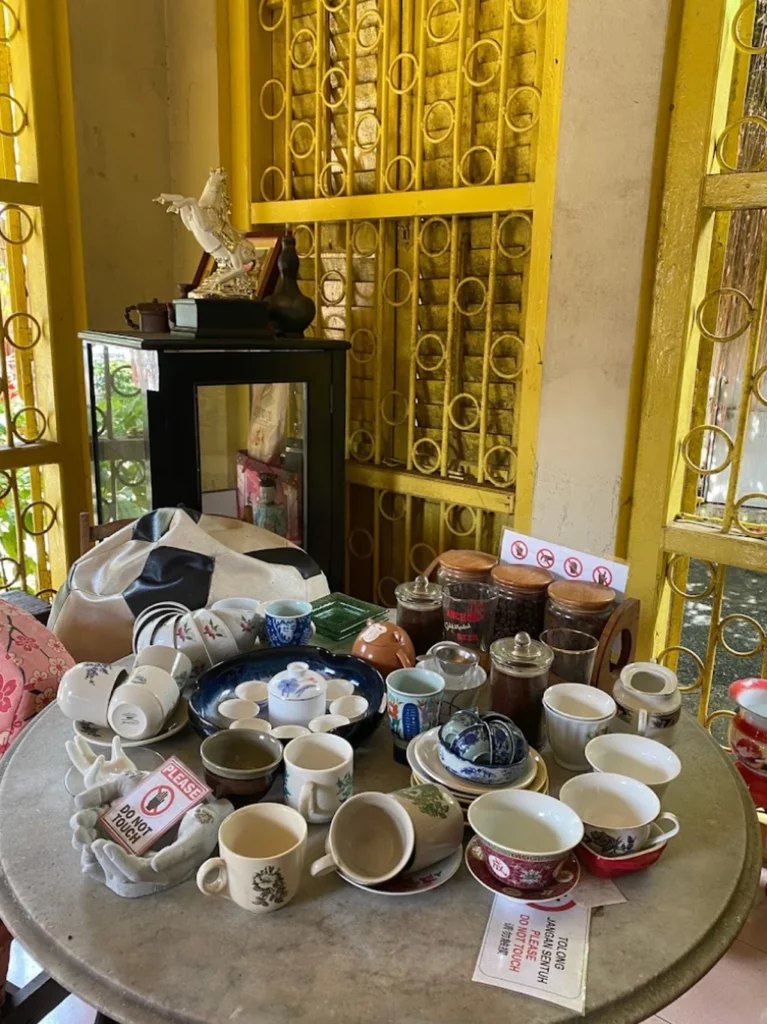 Open to visitors every day, the mill offers not only an opportunity to observe the coffee-making process but also a chance to purchase different roasts and savor coffee samples.
However, the mill's significance goes beyond coffee. It occupies the historical home of Chen Cuifen, a remarkable figure known as the "forgotten revolutionary."
Chen was the lover of Sun Yat Sen, the revered leader who played a pivotal role in China's transition to democracy in the early 1900s. Legend has it that Sun Yat Sen stayed with Chen at this very location, and a statue of him proudly stands outside the mill.
After Chen's return to China, the property was rented and eventually sold to Tiah Ee Mooi, the founder of the mill. Today, the mill showcases a collection of artifacts that narrate its coffee-making history and provide insights into the life of Chen Cuifen.
It's a fascinating blend of cultural heritage and aromatic delights, where visitors can immerse themselves in the captivating stories of both coffee and a forgotten revolutionary.
Step into Antong Coffee Mill, where the aroma of freshly roasted beans mingles with tales of love, revolution, and a proud tradition that has withstood the test of time. Discover the secrets behind Malaysia's beloved kopi and uncover the remarkable history contained within the walls of this historic landmark.
Time: 8.30 AM to 5.30 PM daily
Location: 8A, Jalan Asam Kumbang, Kampung Asam Kumbang, 34000 Taiping, Perak
Things to Do In Gopeng
Without further ado, here are some of the best things you can do in Gopeng, including the unique places, top attractions, and fun activities.
1. Things to Do In Gopeng – Visit Kellie's Castle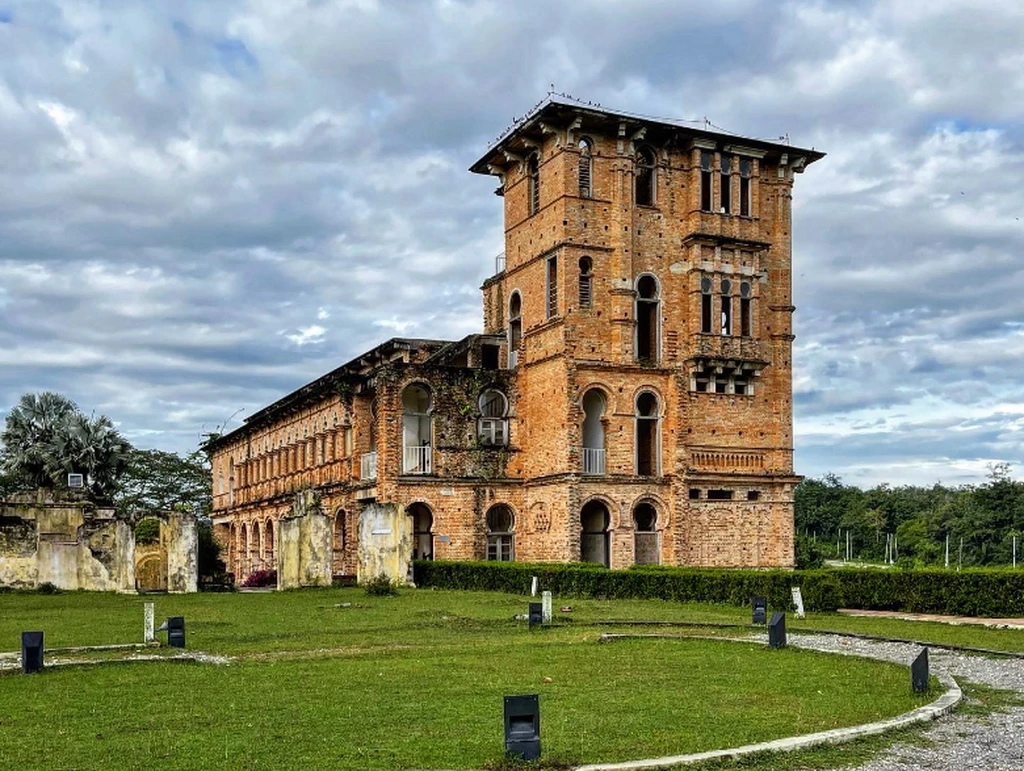 Kellie's Castle is a fascinating and eerie site located in Batu Gajah, Malaysia. This partially ruined mansion was the ambitious project of Scottish planter Mr. William Kellie Smith.
If you're a fan of haunted locations, this is a dream destination! Countless visitors have reported ghost sightings and eerie experiences, making Kellie's Castle infamous for its paranormal activity.
Throughout its history, the castle has been plagued by misfortune and tragedy, preventing its completion. Perched atop a hill with a breathtaking backdrop, this castle holds captivating mysteries for those who appreciate horror, romance, fate, and tragedy.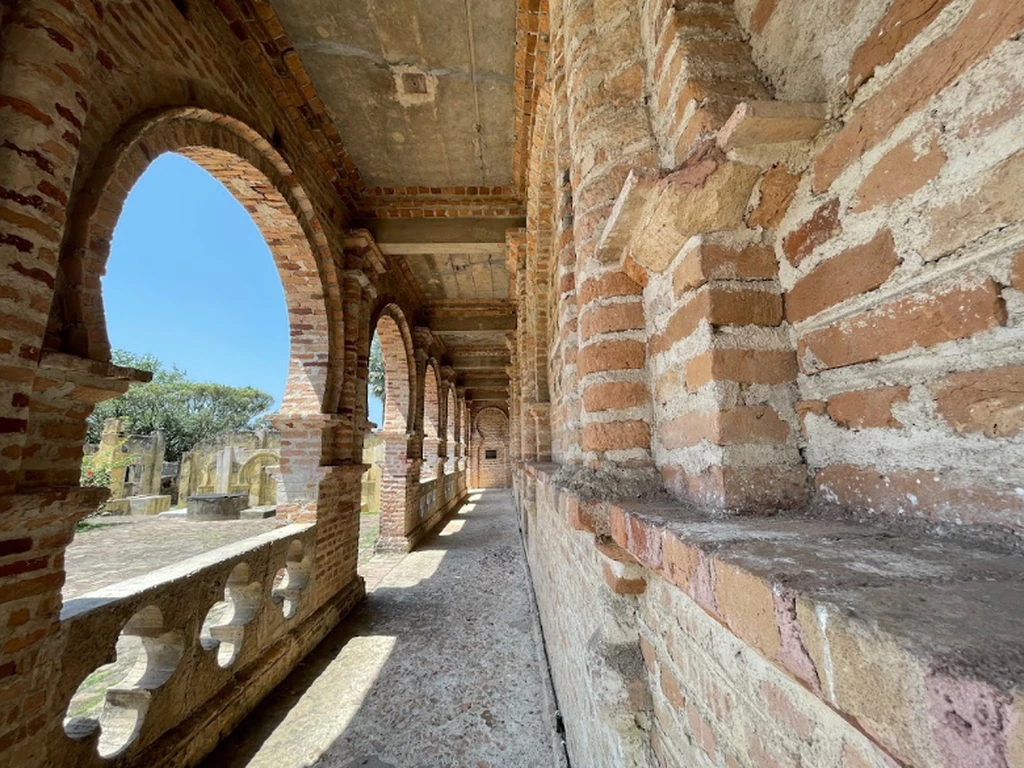 In addition to being a tourist attraction, Kellie's Castle has served as a captivating setting for thrilling film scenes.
Explore the halls and corridors of this hauntingly beautiful mansion, where the echoes of the past linger in every corner.
Immerse yourself in the atmosphere and unravel the stories and legends surrounding Kellie's Castle. Let your imagination run wild as you witness the remnants of a grand vision that fate had other plans for.
Whether you seek a spine-tingling adventure or simply appreciate the allure of tragic tales, Kellie's Castle offers a unique and captivating experience. Discover the secrets that lie within its walls and embrace the mystique of this haunted Malaysian landmark.
Recommended Tours:
Time: 9.30 AM to 5.15 PM
Location: Kompleks Pelancongan Kellie's Castle Lot 48436, KM 5, 5, Jalan Gopeng, 31000 Batu Gajah, Perak
Is Perak Worth Visiting?
Yes. Perak is worth visiting because it offers a mix of historical sites and natural beauty.
You can explore ancient temples and learn about the state's rich heritage, while also enjoying scenic landscapes like rainforests and limestone formations.
FAQ
Are there any historical sites to explore in Perak?
– Yes, you can visit the historical town of Ipoh and explore its colonial architecture.
– Explore the ruins of Kellie's Castle, an unfinished mansion with a fascinating backstory.
– Discover the ancient temples and shrines, such as Sam Poh Tong and Kek Lok Tong.
What are some family-friendly activities in Perak?
You may visit the Lost World of Tambun, a theme park with water slides, hot springs, and a petting zoo.
Can I experience local culture and cuisine in Perak?
Absolutely! Visit Ipoh Old Town to taste delicious local delicacies like Ipoh white coffee and traditional Chinese snacks. You can also explore the night markets to sample various local street food.
Conclusion
In Perak, you'll discover a delightful blend of historical wonders and natural beauty.
Here, you can explore ancient temples, colonial architecture, and fascinating ruins. Immerse yourself in the lush rainforests, breathtaking caves, and serene lakes.
Also, don't forget to indulge in the local culture, savoring delicious cuisine and experiencing vibrant festivals.
Whether it's outdoor adventures, family-friendly activities, shopping, or island hopping, Perak offers a diverse range of experiences for every traveler.
So, pack your bags and get ready for an unforgettable journey through the captivating treasures of Perak.
Read More: