Wondering what are the best things to do in Melaka? Worry not as we have prepared a list of the best places to visit in Melaka and the fun activities you can do with your family and friends!!!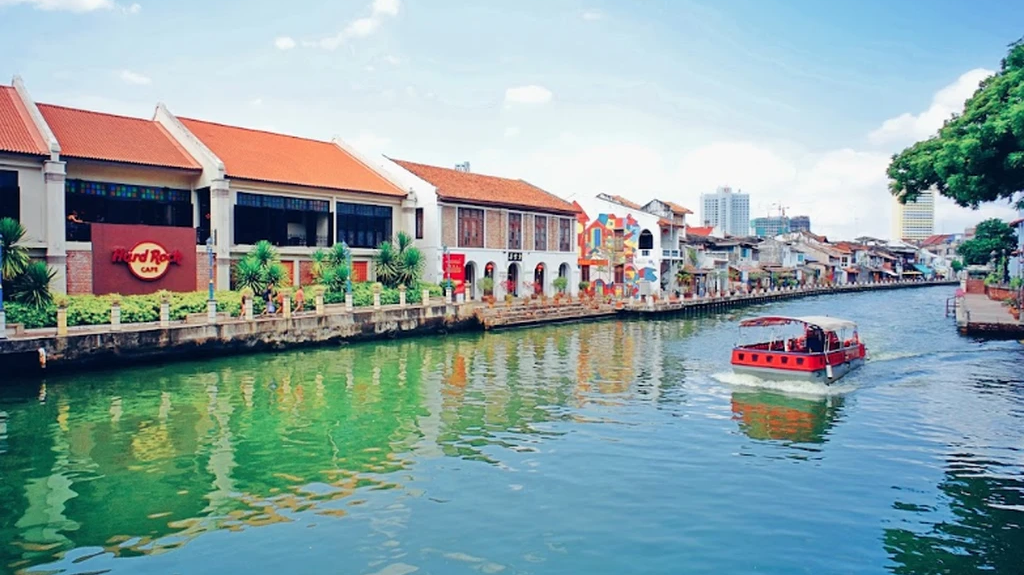 Melaka, also known as Malacca, is a historic city located on the west coast of Peninsular Malaysia.
It is renowned for its rich cultural heritage, including well-preserved colonial buildings, vibrant street art, and a blend of Malay, Chinese, and European influences.
In this article, you will find the following:
Best places to visit in Melaka
Top attractions in Melaka
Fun indoor and outdoor activities in Melaka
Let's dive right in!
20 Things to Do In Melaka with Family & Friends
Without further ado, here are some of the best things you can do in Melaka, including the unique places, top attractions, and fun activities.
1. Things to Do In Melaka – Enjoy the Culture in Malacca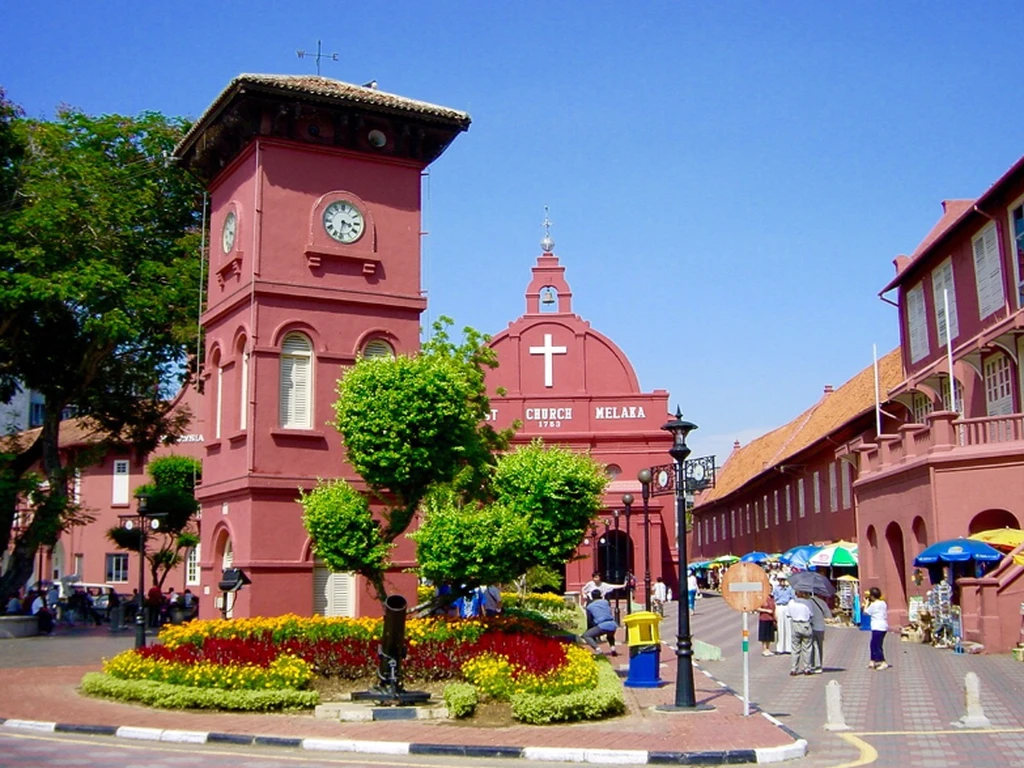 Malacca, also known as "The Historic State," is situated along the renowned Malacca Strait. This charming city boasts a captivating blend of architectural wonders and a rich cultural heritage influenced by its Portuguese colonization.
Here, you can explore the fascinating red lacquer buildings from that era, such as the iconic Christ Church, which showcase the state's intriguing architecture.
Also, immerse yourself in Malacca's vibrant history by visiting its numerous museums, galleries, and historic sites. The city proudly displays its complex heritage through a blend of Portuguese, Dutch, and British buildings, as well as traditional Peranakan ancestral homes.
Marvel at Dutch Square, the heart of Malacca's colonial center, where the Stadthuys takes center stage. Nearby, don't miss the historic Bukit St Paul and the wealth of museums that offer insights into the city's past.
Malacca's transformation from a humble fishing village to a bustling city has left an indelible mark on its landscape. Ancient forts, churches, and palaces serve as testaments to the city's multicultural influences.
Explore renowned attractions like A'Famosa Fort, Christ Church, and Melaka Sultanate Palace, all within walking distance of each other.
After an exciting day of exploration, venture across the Malacca Coastal Bridge to experience the lively street market of Jonker Street, offering a plethora of affordable local eats and a vibrant atmosphere.
To make the most of your visit, plan your trip during the driest months of April, May, or October. These months offer the best weather for strolling through Malacca's walkable streets and admiring its fascinating architecture.
Additionally, take advantage of the free Old Melaka Heritage Walking Tour sponsored by the Malacca State Government. Join this guided tour which starting at Tourism Malaysia's office in Dutch Square at 9:30 in the morning to delve deeper into the city's history and heritage.
Historical Melaka Tour with Lunch from Kuala Lumpur: Book Here
2. Things to Do In Melaka – Visit Ruins of St. Paul's Church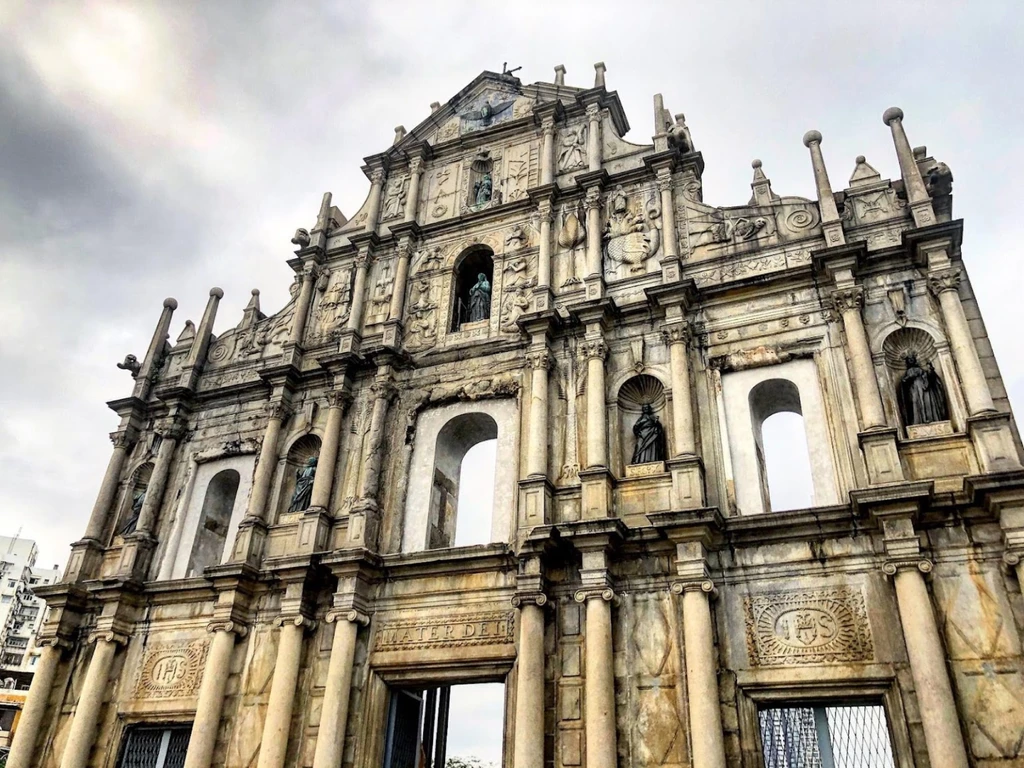 Perched atop St. Paul's Hill in the Melaka region of Malaysia, the historic St. Paul's Church has stood for over 150 years, captivating tourists with its intriguing allure.
Although it may be in a state of decay, this ancient church continues to garner attention, not for its grand architecture, but for its unwavering dedication to the Virgin Mary.
Throughout its eventful history, St. Paul's Church has undergone numerous structural changes and witnessed both triumphs and tribulations.
Today, it holds the esteemed status of being a museum, allowing visitors to explore its interiors adorned with inscriptions and carvings that tell tales of the past.
Sitting majestically on St. Paul's Hill, the church holds a significant place among the top attractions to visit in Malaysia. Its elevated location provides a picturesque view of the surrounding area, adding to the allure and creating a serene atmosphere that resonates with visitors.
As you ascend St. Paul's Hill, take a moment to appreciate the rich history and cultural significance of this enduring landmark. Explore the museum-like interior, immersing yourself in the stories and intricacies etched into the walls.
Whether you are drawn by its spiritual resonance or captivated by its historical value, St. Paul's Church promises a memorable experience for all who visit.
Step back in time as you traverse the ancient grounds, where the echoes of the past intertwine with the present. St. Paul's Church stands as a testament to the enduring spirit of faith and the captivating heritage of Malaysia.
A visit to this remarkable site is an opportunity to embrace the rich tapestry of history and immerse yourself in the storied past of this remarkable nation.
Location: 1935, Jln Kota, Banda Hilir, 75000 Melaka
3. Things to Do In Melaka – Take a Cruise on Melaka River
Immerse yourself in the beauty and history of the enchanting city of Malacca by embarking on a captivating river cruise. This leisurely boat tour allows you to meander through the picturesque waterways, taking in the breathtaking scenery and passing by renowned historical landmarks along the way.
Considered one of the must-do activities in Malaysia, the Malacca river cruise has earned the moniker "Venice of the East" for its charming resemblance to the iconic Italian city.
As you glide along the tranquil river, you'll be treated to a delightful blend of architectural wonders, vibrant street art, and cultural heritage that paints a vivid picture of Malacca's storied past.
To add to the excitement, be sure to time your visit with the Annual Malacca River Festival. This lively event showcases thrilling boat races and exhilarating canoe marathons, infusing the river cruise experience with an extra dose of festivity and energy.
Immerse yourself in the vibrant atmosphere as you witness the exhilarating races unfold before your eyes.
As the gentle breeze caresses your face and the soothing sound of the water lulls you into a state of tranquility, you'll find yourself captivated by the mesmerizing sights and sounds that surround you. Whether you're a history enthusiast, a nature lover, or simply seeking a serene escape, the Malacca river cruise promises an unforgettable journey that reveals the heart and soul of this remarkable city.
Prepare to be enchanted as you embark on this delightful adventure, allowing the river to guide you through the pages of Malacca's rich history. Take in the magnificent views, soak up the vibrant atmosphere, and create lasting memories as you explore the "Venice of the East" from a unique perspective.
The Malacca river cruise is a captivating experience that transports you to a bygone era while showcasing the timeless beauty of this extraordinary destination.
Malacca Night Tour with River Cruise and Trishaw Ride from KL: Book Here
Time: 9 AM to 11:30 PM
Location: Jalan Graha Maju Aras 9, Graha Maju Building, 75300 Melaka, Malaysia.
4. Things to Do In Melaka – Visit Porta De Santiago (A'Famosa Fortress)
Experience a journey back in time at Porta De Santiago, also known as A'Famosa, a must-visit attraction in Malaysia. Situated in Malacca, the capital city of the Malacca state, this historical fortress is a remarkable testament to the European influence in Asia.
Dating back to the early 1500s, A' 'Famosa is a rare gem, representing one of the few remaining European architectural treasures in the region. As you explore this ancient monument, the highlight that captivates visitors is the fortress gate, the last standing remnant of this magnificent structure.
Step through the gate and immerse yourself in the rich history and heritage that surrounds A' 'Famosa. The fortress once stood as a symbol of power and defense, guarding the city against invaders.
Marvel at the architectural details and imagine the tales of battles and conquests that transpired within these walls.
The significance of A Famosa lies not only in its historical value but also in its cultural importance. It serves as a reminder of the colonial era and the interactions between different civilizations. As you walk through the fortress, you can sense the layers of history that have shaped the identity of Malaysia.
A visit to A' 'Famosa offers a glimpse into the past, allowing you to appreciate the enduring legacy of this ancient fortress. Explore the remnants of a bygone era, stand in awe of the gate's majestic presence, and let your imagination transport you to a time of adventure and discovery.
Discover the allure of this iconic attraction and delve into the rich tapestry of Malaysia's history at Porta De Santiago, A' 'Famosa.
Time: 10 AM to 7 PM
Location: Jalan Kemus, Simpang Ampat, 78000 Alor Gajah, Melaka, Malaysia.
5. Things to Do In Melaka – Visit A'Famosa Water Theme Park (Water World)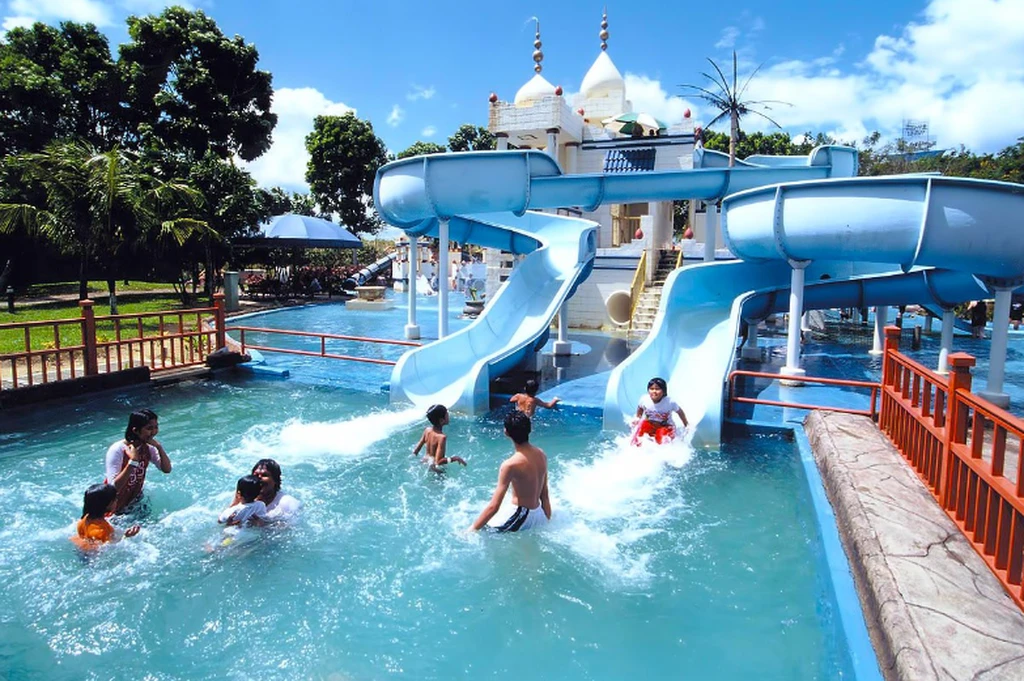 Get ready for an action-packed holiday experience and an adrenaline-fueled adventure at A'Famosa, one of the most sought-after destinations in Malaysia. This thrilling theme park offers an array of exciting activities that are guaranteed to keep you entertained and enthralled.
Step into the 3D park, where you'll be immersed in a world of lifelike animations and mind-boggling illusions. From breathtaking visual effects to interactive displays, this park promises an unforgettable journey filled with wonder and excitement. Let your imagination run wild as you explore this captivating realm of creativity.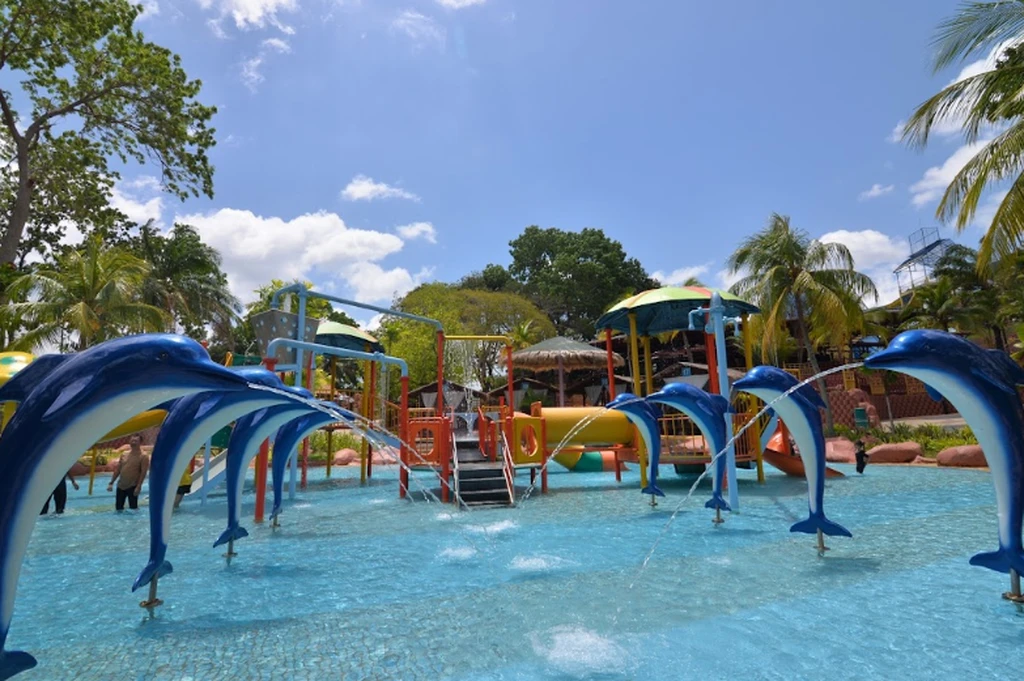 For those seeking a refreshing splash, the waterpark at A'Famosa is a must-visit. Brace yourself for an exhilarating ride down slides that will plunge you into crystal-clear pools.
With an assortment of thrilling water rides and attractions, this waterpark offers the perfect escape from the tropical heat. After a day of excitement, head to the food stalls within the park to savor delicious local delicacies and recharge your energy.
Whether you're traveling with family or friends, A'Famosa is the ultimate destination for fun and entertainment. Indulge in a wide range of activities and experiences that cater to all ages and interests. From heart-pounding adventures to delectable treats, this theme park promises to create lasting memories and moments of pure joy.
So, gear up for an unforgettable adventure and immerse yourself in the excitement of A'Famosa. Explore the 3D park, conquer thrilling water slides, and satisfy your taste buds with mouthwatering local cuisine.
So, get ready to embark on a journey filled with laughter, thrills, and non-stop entertainment at one of Malaysia's most famous attractions.
A'Famosa Discounted Ticket: Book Here
Location: Jln Parameswara, Banda Hilir, 78000 Alor Gajah, Melaka
6. Things to Do In Melaka – Visit the Melaka Botanical Garden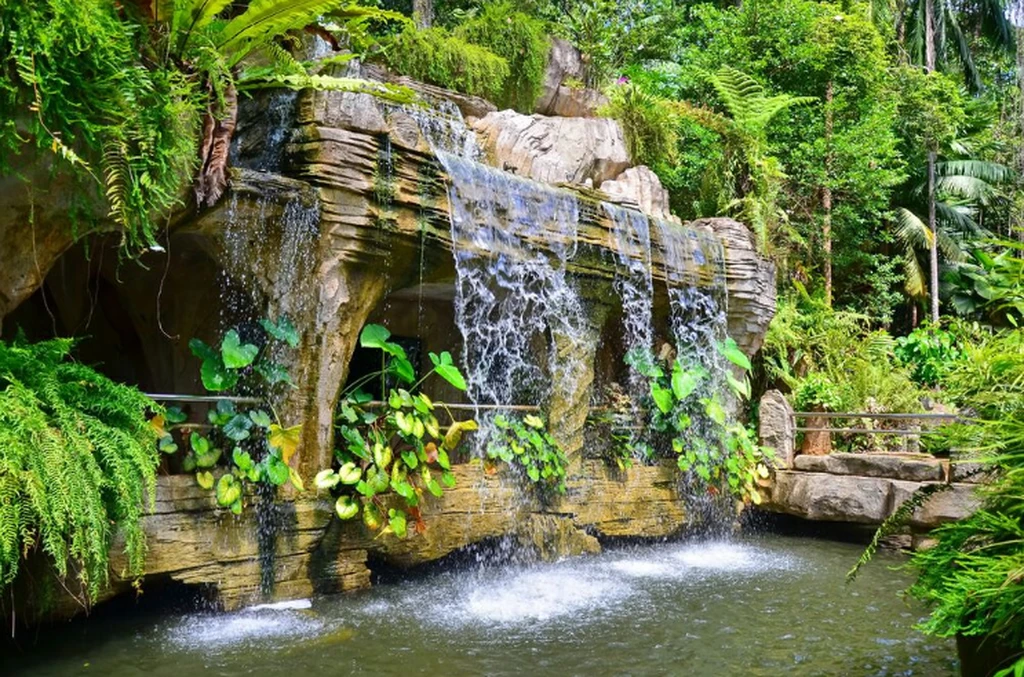 Embark on a delightful family adventure in Malaysia by visiting the enchanting Botanical Garden of Malacca. This captivating destination offers a wide array of activities that will keep everyone entertained and create lasting memories.
Step into a world of lush greenery as you explore the scenic vistas of the botanical garden. The vibrant colors and fragrant aromas of the diverse flora and fauna will surround you, creating a tranquil and immersive experience.
Take leisurely strolls along the pathways, admire the breathtaking gazebos, and discover the beauty of small ponds teeming with life.
The Botanical Garden of Malacca goes beyond its natural wonders. It features a charming deer park where you can observe these graceful creatures up close. Climb the watchtowers for panoramic views of the surroundings, offering a unique perspective on the garden's splendor.
Additionally, the garden boasts picturesque picnic spots that are perfect for enjoying a delightful outdoor meal or hosting a camping night under the starry sky.
Whether you're seeking relaxation or excitement, the Botanical Garden of Malacca caters to all. Immerse yourself in the serenity of nature, let the beauty of your surroundings captivate your senses, and create unforgettable moments with your family.
It's a perfect destination for both nature enthusiasts and those looking for engaging recreational activities.
Indulge in the harmonious blend of natural beauty, leisurely pursuits, and family bonding at the Botanical Garden of Malacca. Discover the wonders of this captivating destination and let its picturesque landscapes and entertainment options create a memorable experience for everyone.
Location: Jalan Tun Abdul Razak, 75450 Ayer Keroh, Melaka
7. Things to Do In Melaka – Walk into the Past at Melaka Sultanate Palace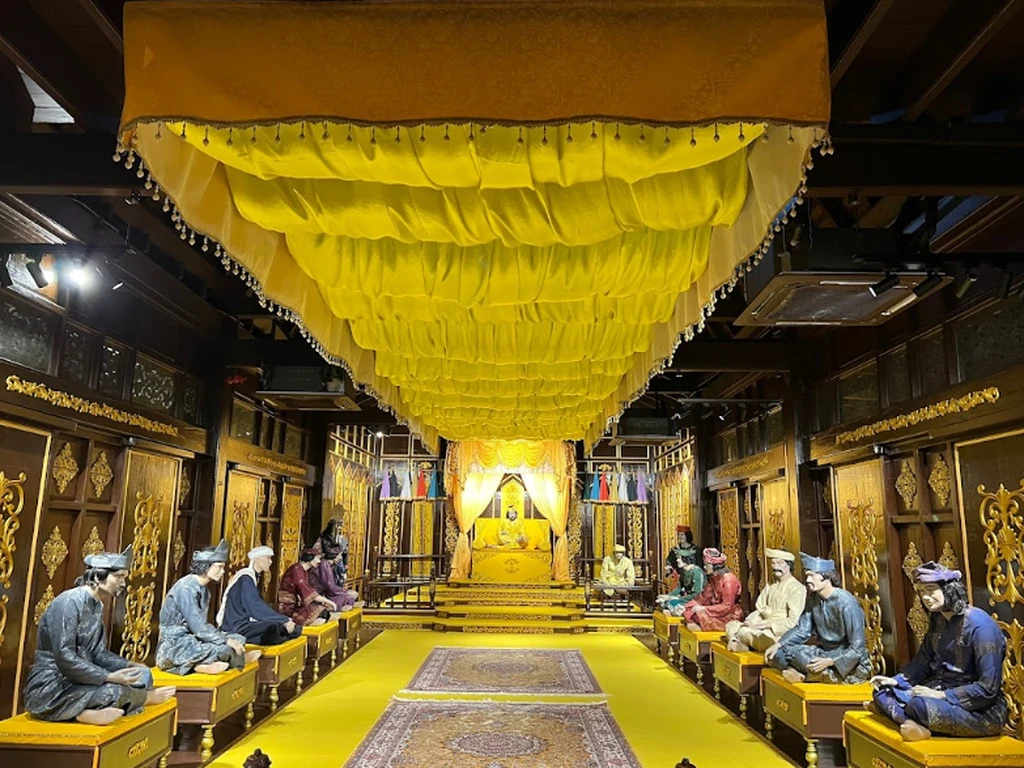 Step into the past and explore the remarkable Sultanate Palace in Melaka, Malaysia. This wooden replica of Sultan Mansur Shah's palace, constructed in the 15th century, stands as a magnificent testament to the grandeur of the original structure.
Built entirely without nails, it is a true masterpiece of craftsmanship and an exquisite imitation of the historical palace.
As you enter the museum, you will be greeted by a mesmerizing display of ornate furniture, antique weapons, captivating artworks, and stunning jewelry.
History enthusiasts will find themselves immersed in the rich heritage and cultural treasures housed within its walls. The Sultanate Palace is a must-visit for anyone seeking to delve into the fascinating history of Melaka.
While the original palace may have been lost to time, the wooden replica stands tall as a tribute to the city's founder, Sultan Mansur Shah. With its seven-tiered design, the palace offers a glimpse into the traditions and customs of bygone eras.
As you explore the eight chambers, you will encounter a vast collection of brassware, traditional costumes, decorative arts, and weaponry. The galleries are also adorned with depictions of the famous legends of ancient Melaka, transporting visitors back in time.
Visiting the Sultanate Palace is an enriching experience that allows you to immerse yourself in the cultural heritage of Melaka. From the intricate craftsmanship of the wooden structure to the fascinating artifacts within, every corner tells a story of the city's illustrious past.
Make sure to include a visit to this historical gem on your Melaka tour and discover the captivating world of the Sultanate Palace.
Location: Jalan Kota, Bandar Hilir, Melaka, Malaysia.
8. Things to Do In Melaka – Stroll in Jonker Street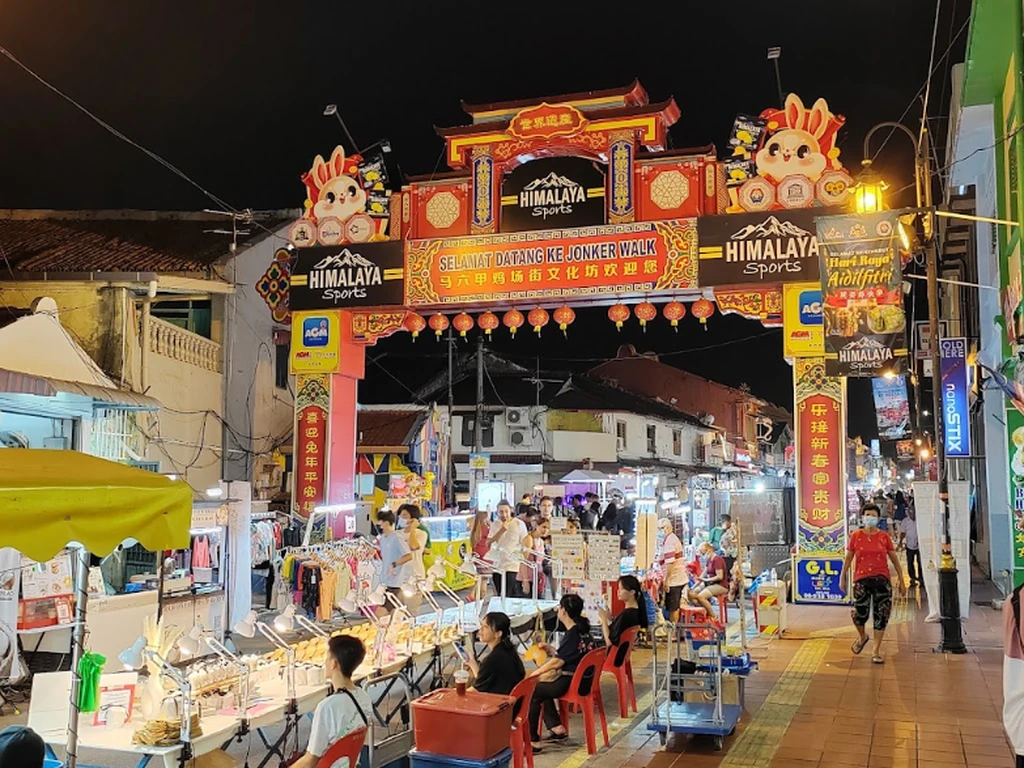 Experience the vibrant atmosphere of Jonker Street, one of the must-visit destinations in Malaysia. This lively street, once renowned for its antique shops, now captivates visitors with its diverse range of activities and attractions.
As you wander along Jonker Street, you'll discover a delightful mix of shops offering clothing, antiques, and handmade crafts. The street is also home to a multitude of famous food joints, tempting you with mouthwatering local delicacies that will tantalize your taste buds.
From shopping to embarking on food tours, Jonker Street offers an array of experiences that cater to every traveler's interests. The street comes alive with bustling energy, especially on the days it opens, attracting a large crowd eager to explore its treasures.
Jonker Street holds a special place in Chinatown and has undergone a transformation over time. While it was initially renowned for its antique shops, it has evolved into a hub for clothing, crafts, and a wide variety of eateries and restaurants.
For an unforgettable experience, make sure to visit the street's night market on Fridays and Saturdays, where you'll encounter food hawkers, trinket sellers, and even fortune tellers, adding an extra layer of excitement to your exploration.
Indulge in the vibrant ambiance of Jonker Street and immerse yourself in its rich offerings. Whether you're searching for unique finds, savoring delectable dishes, or simply relishing the lively atmosphere, a visit to Jonker Street is an essential activity that will leave you with lasting memories of your time in Malaysia.
Time:  6 PM to 12 AM (Friday to Sunday)
Location: Jalan Hang Jebat, 75200 Melaka, Malaysia.
9. Things to Do In Melaka – Enjoy the Views at the Taming Sari Revolving Tower (Malacca Tower)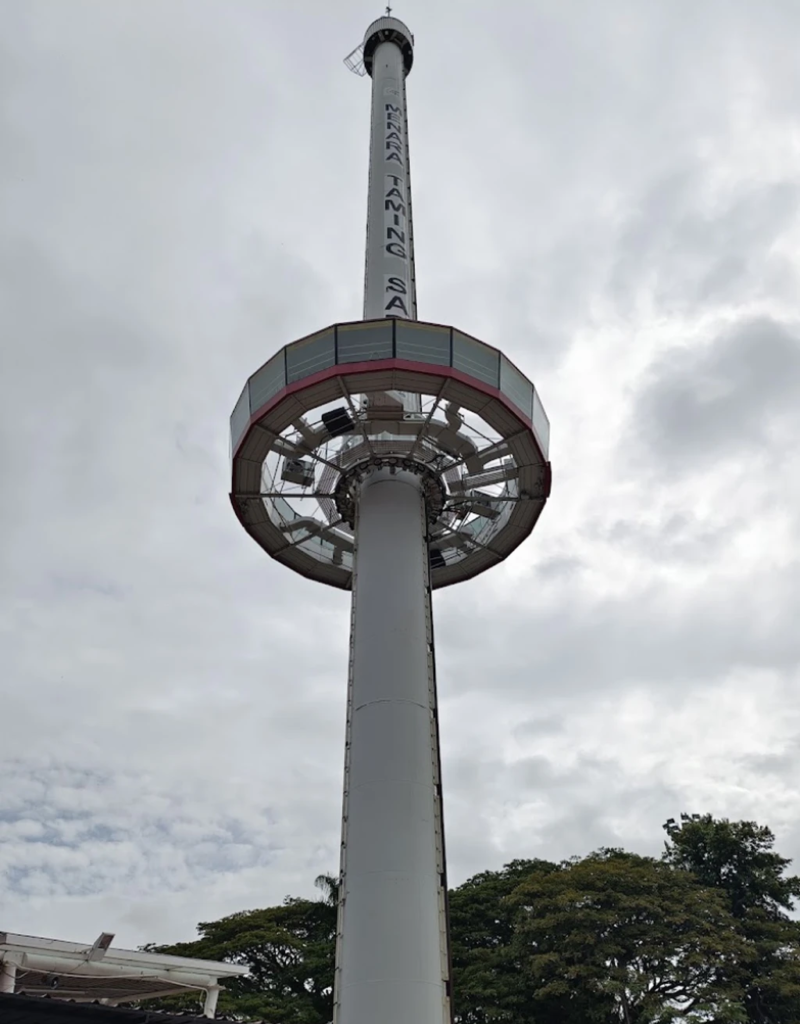 Experience an exhilarating adventure at the 110-meter-high tower, designed to give visitors an adrenaline rush like no other. Ascend to the sky on the platform connected to the tower and be prepared to be mesmerized by the breathtaking 360-degree view of the entire city.
As the platform rises to a height of 80 meters, it begins to rotate along the tower, creating a thrilling experience for all. For seven thrilling minutes, you'll have the opportunity to gaze upon the city's iconic landmarks and tourist attractions from a bird's-eye perspective.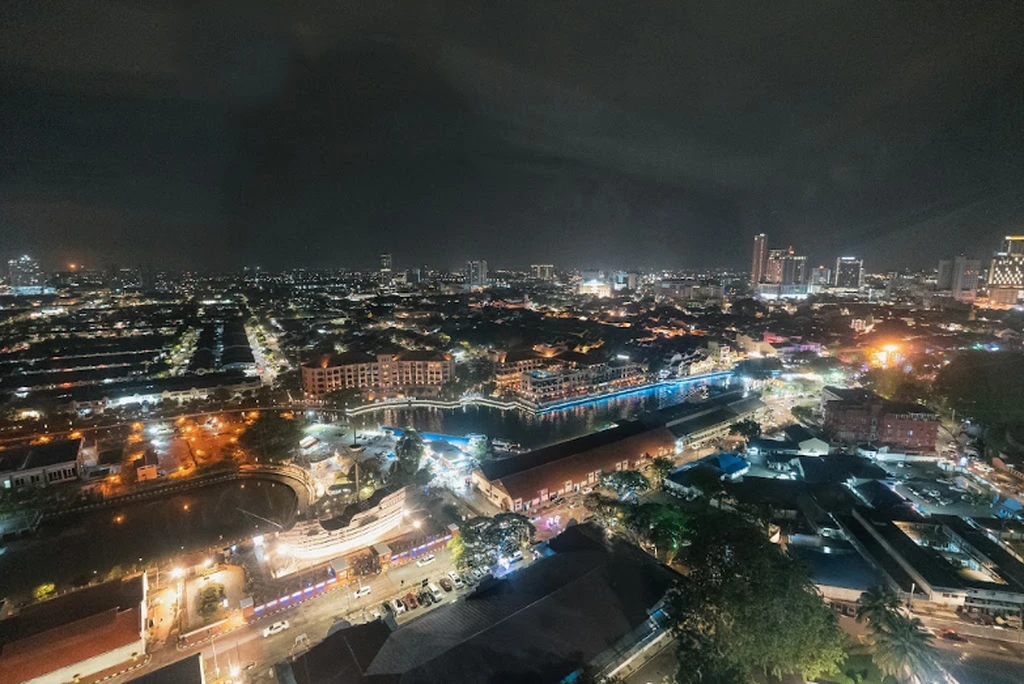 This captivating ride, crafted using Swiss technology, offers a unique and unparalleled experience that is unmatched in Malaysia.
Feel the rush of adrenaline as the platform elevates you to new heights, allowing you to soak in the panoramic views of the city below. It's a one-of-a-kind experience that promises to leave you breathless and exhilarated.
Get ready to be amazed as you take part in this unforgettable experience, appreciating the beauty and grandeur of the city from an elevated vantage point.
The combination of height, rotation, and awe-inspiring views makes this an activity that will satisfy your thirst for adventure and create lasting memories of your time in Malaysia.
Menara Taming Sari Ticket: Book Here
Time: 10 AM to 11 PM
Location: Jalan Merdeka, Bandar Hilir, 75000 Melaka, Malaysia.
10. Things to Do In Melaka – Admire Christ Church Melaka
Discover the iconic Christ Church, a renowned landmark and must-visit sightseeing spot in Malaysia. This magnificent building features thick walls and distinctive Dutch-style roof tiles, showcasing its historical significance and architectural charm.
Initially designed in the Dutch architectural style, the church stands as a testament to Malaysia's rich cultural heritage.
Step inside and be transported back in time as you encounter the long wooden pews, which have gracefully withstood the test of time for over 200 years. These antique pews provide a glimpse into the church's storied past, while the ancient light fittings add a touch of nostalgia and intrigue.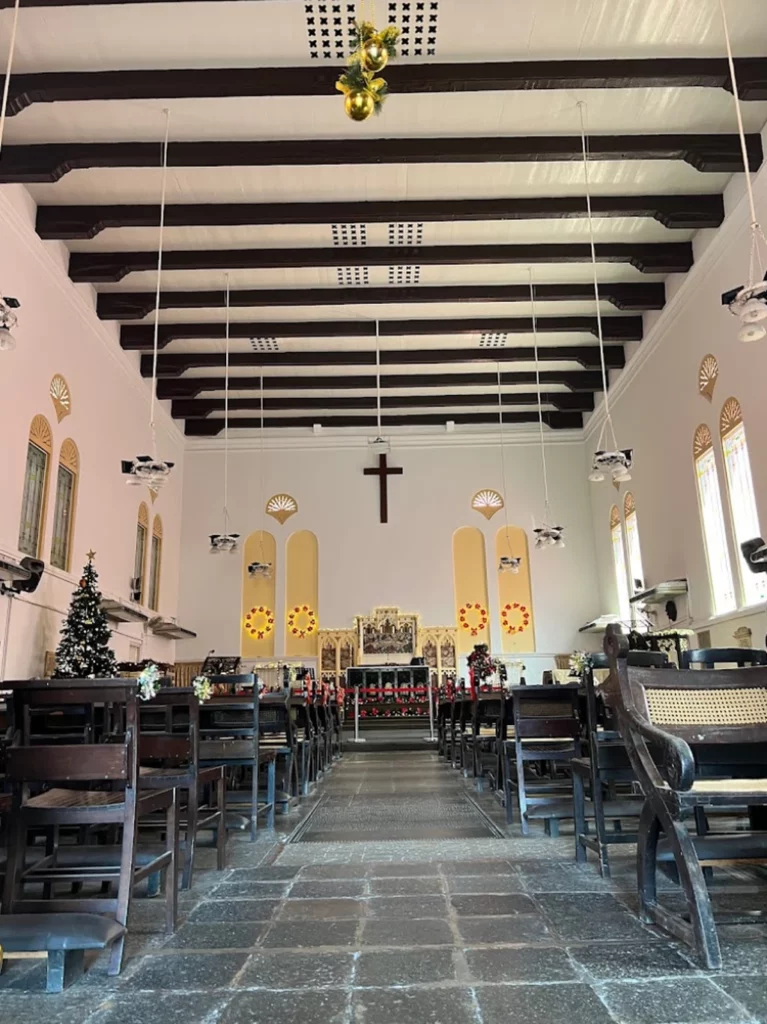 Christ Church has undergone a transformation in its appearance throughout history. Originally painted in white, the church underwent a striking change in 1911 when it was repainted in a vibrant shade of red.
This bold color choice further enhances the church's visual appeal and makes it a standout architectural gem amidst the surrounding landscape.
Immerse yourself in the captivating atmosphere of Christ Church as you appreciate its historical significance, intricate details, and cultural significance.
Whether you are drawn to its Dutch-inspired architecture, the ancient wooden pews, or the unique red exterior, a visit to Christ Church is sure to leave a lasting impression and provide a deeper understanding of Malaysia's diverse heritage.
Location: Gereja Christ, Jalan Gereja, Banda Hilir, 75000 Malacca
11. Things to Do In Melaka – Visit The Stadthuys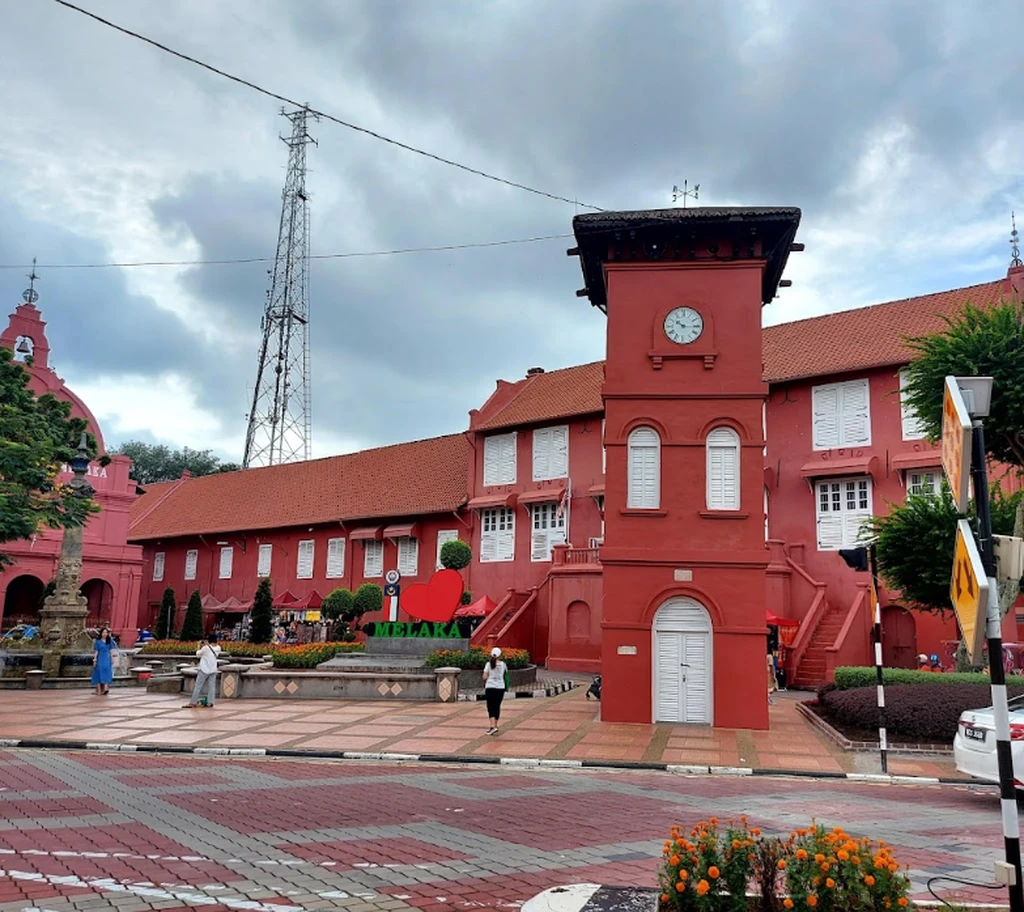 Experience the historical richness of Stadthuys, an important landmark in Malacca City, Malaysia. Located in the heart of Dutch Square, also known as Red Square, this picturesque neighborhood is home to the oldest remaining Dutch building in Asia.
Built around 1650, Stadthuys originally served as the governor's residence and town hall before being transformed into a museum in 1982.
The vibrant Dutch Square is renowned for its colorful old buildings, with Stadthuys standing as its crown jewel. Admire its striking terracotta-red exterior, showcasing distinctive Dutch colonial architecture.
The building boasts iconic features such as louvred windows, robust walls, and grand doors adorned with wrought iron hinges. Its tilted roof and white wooden shutters add to its charm and character.
It is worth noting that Stadthuys is a faithful reproduction of the original Stadhuis, a former town hall in the Netherlands. Today, the building is part of a sprawling museum complex and is home to the History and Ethnography Museum, one of Malacca's premier museums.
Capture Memorable Photos at Queen Victoria's Fountain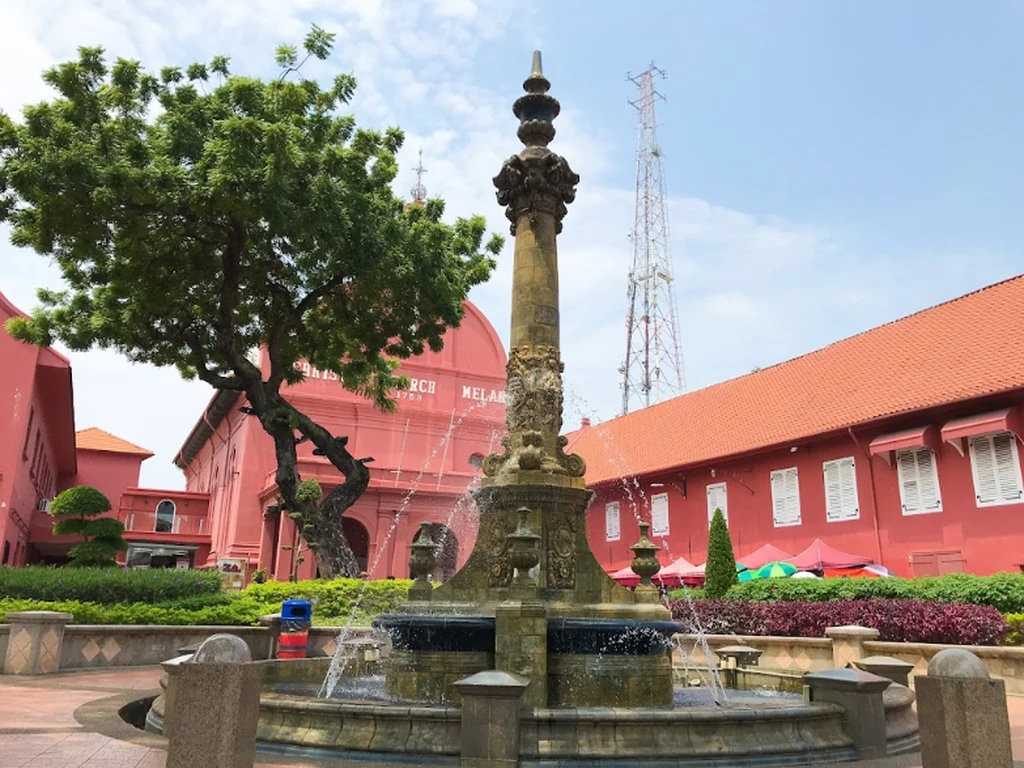 Take a short stroll from The Stadthuys to Queen Victoria's Fountain, constructed by the British in 1901. Despite its age, the fountain remains functional and well-preserved, making it a unique colonial water feature.
Photographers will appreciate the historic square's ambiance and the opportunity to capture stunning images. Don't miss the chance to snap some remarkable shots here.
Visit The History and Ethnography Museum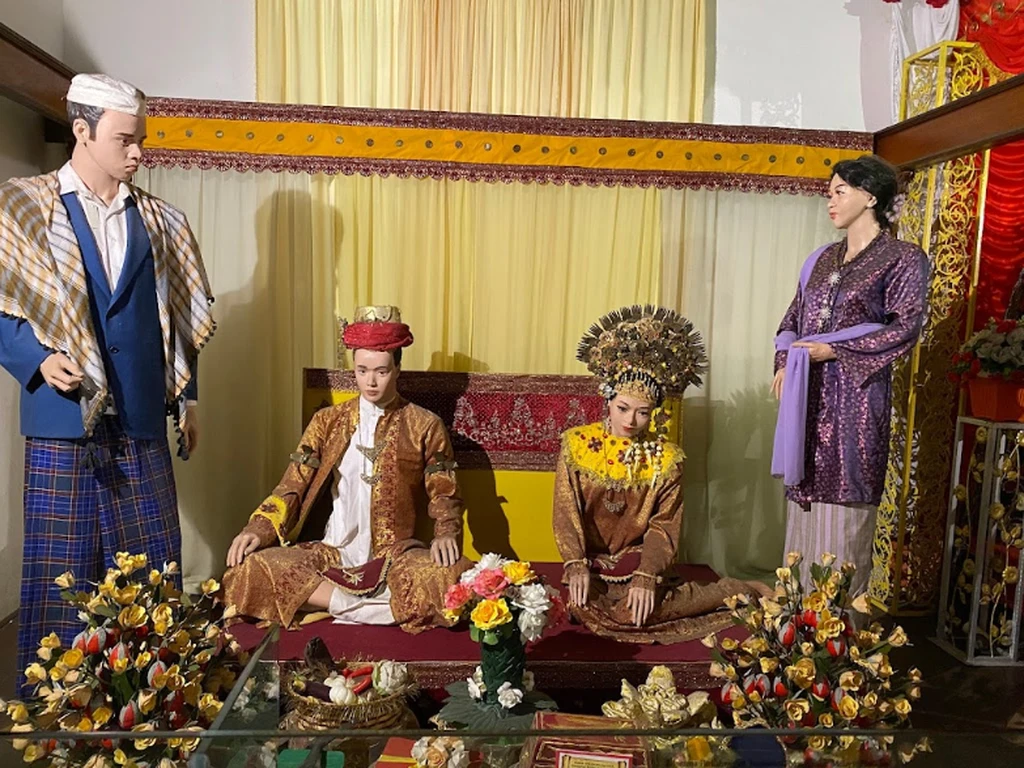 Step inside the History and Ethnography Museum, located within the Stadthuys building and immerse yourself in the rich history of Malacca through the museum's exhibits, which provide insights into the city's past.
Explore the ethnography section to learn about the local communities' culture and lifestyle. The museum is open daily (except Monday) from 9 AM to 5 PM, offering an enlightening journey through Malacca's heritage.
Immerse yourself in the captivating history and architectural beauty of Stadthuys and its surroundings, and delve into the vibrant cultural heritage of Malacca City.
Location: Jalan Gereja, Banda Hilir, 75000 Melaka
12. Things to Do In Melaka – Visit Melaka Straits Mosque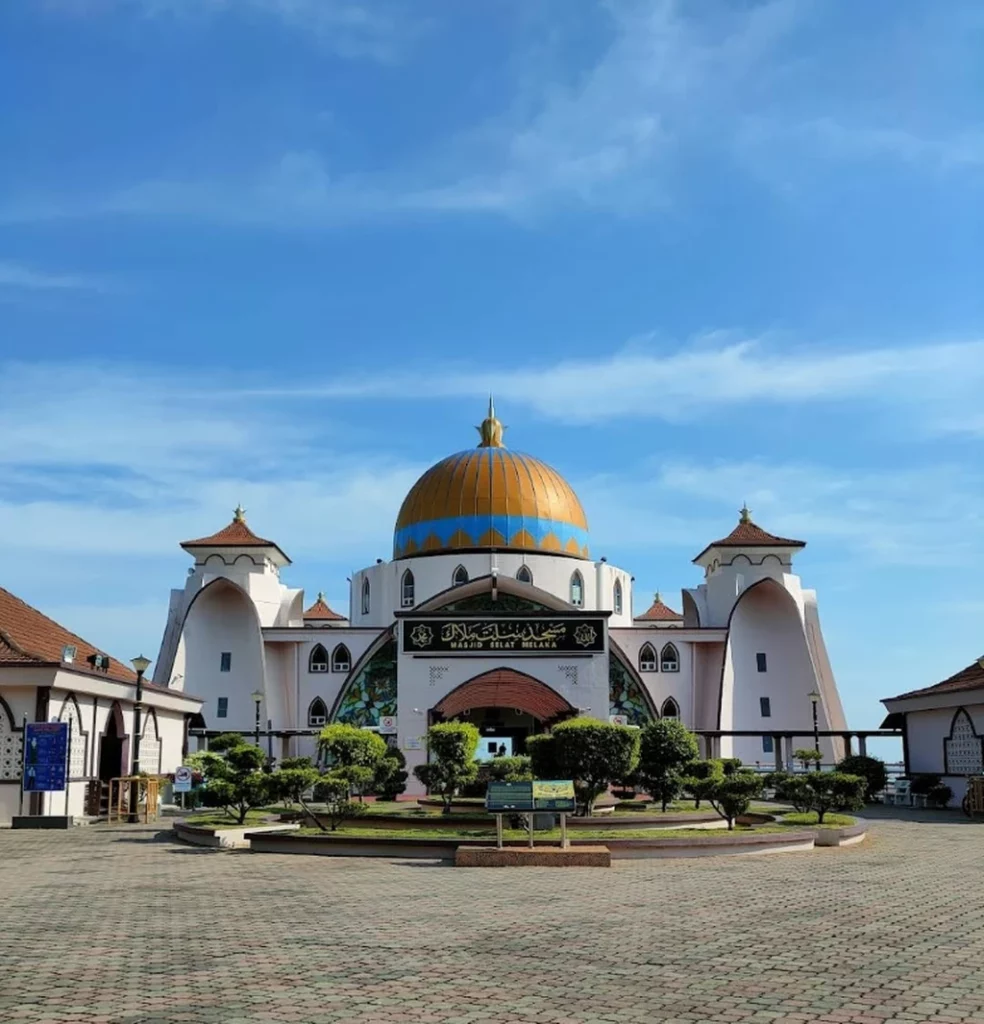 Discover the awe-inspiring Melaka Straits Mosque, a captivating landmark located on Malacca Island in Malaysia. Renowned for its stunning blend of Malay and Middle Eastern architecture, this mosque stands as one of the most beautiful in the country, attracting visitors from far and wide.
One of the mosque's remarkable features is its unique construction on stilts, creating the illusion of it floating on the sea when the water level rises. This captivating sight adds to the mosque's allure and creates a memorable experience for visitors.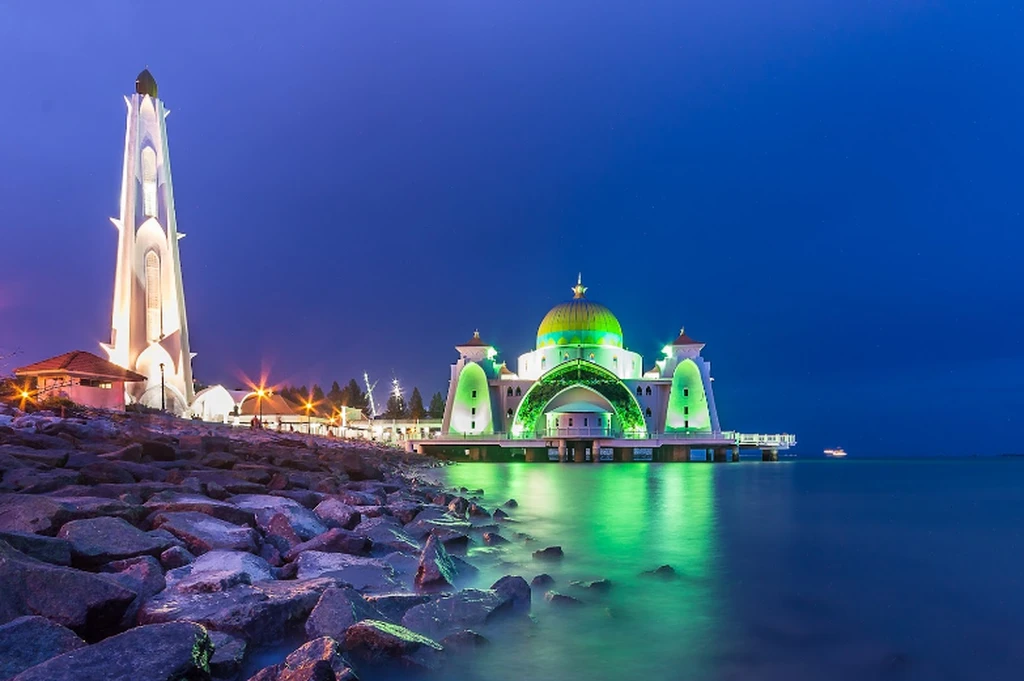 The Melaka Straits Mosque is conveniently situated approximately 3.8 kilometers away from the Stadthuys, another significant attraction in the area.
Immerse yourself in the tranquility and splendor of the Melaka Straits Mosque, admiring its modern Islamic design and the harmonious blend of architectural influences.
Take in the breathtaking views of the surrounding landscape, as the mosque stands gracefully against the backdrop of the sea. Capture stunning photographs and cherish the serenity that envelops this sacred place.
Whether you appreciate the intricacies of Islamic architecture or simply seek a serene and visually captivating experience, a visit to the Melaka Straits Mosque is a must.
Explore its grounds, immerse yourself in the peaceful ambiance, and witness the architectural marvel that is one of Malaysia's most beautiful mosques.
Time: 8.30 AM to 6.30 PM daily
Location: Jalan Pulau Melaka 8, 75000 Melaka
13. Things to Do In Melaka – Walk Through Melaka's "Street of Harmony" (Jalan Tokong)
Immerse yourself in the vibrant multicultural tapestry of Malaysia by exploring the enchanting "Street of Harmony" in Melaka. Located along Jalan Tokong, this bustling street is a testament to the harmonious coexistence of Malaysia's Malay, Chinese, and Indian communities.
As you stroll along, you'll encounter three magnificent temples, each representing a different religious tradition.
Kampung Kling Mosque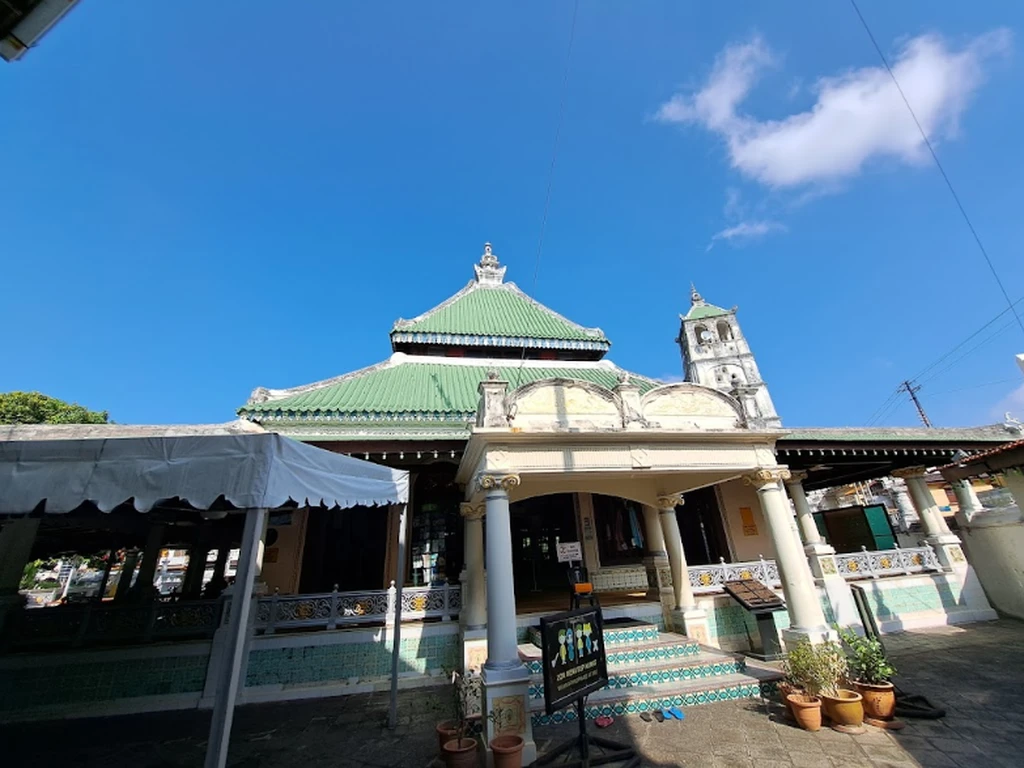 Visit the Kampung Kling Mosque, a captivating Muslim place of worship that showcases the influence of the local Malay community. Admire the mosque's intricate architecture, with its blend of traditional Malay and Islamic designs. Immerse yourself in the serene ambiance as you observe worshippers deep in prayer, and gain a deeper understanding of the Islamic faith.
Cheng Hoon Teng Temple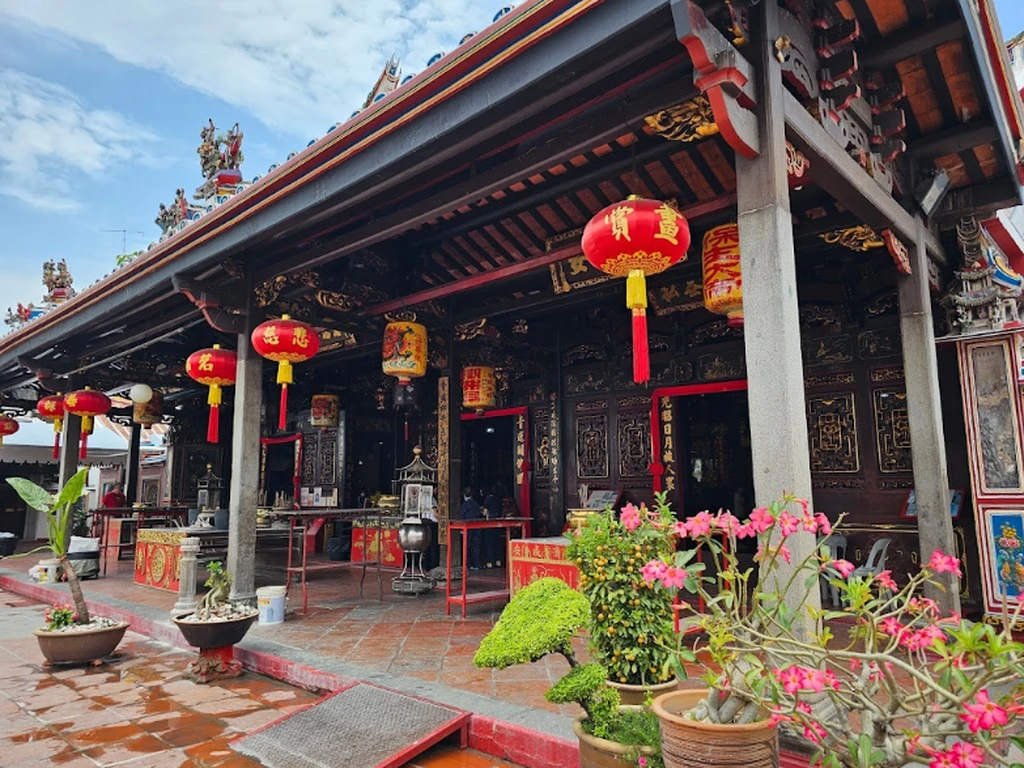 Explore the Cheng Hoon Teng Temple, a remarkable Buddhist temple that serves as a testament to the Chinese community's profound cultural and religious traditions. Admire the ornate decorations, intricate woodwork, and delicate sculptures that adorn the temple's halls.
Discover the spiritual practices that have endured for generations and soak in the tranquil atmosphere that permeates the temple grounds.
Sri Poyyatha Vinayaga Moorthy Temple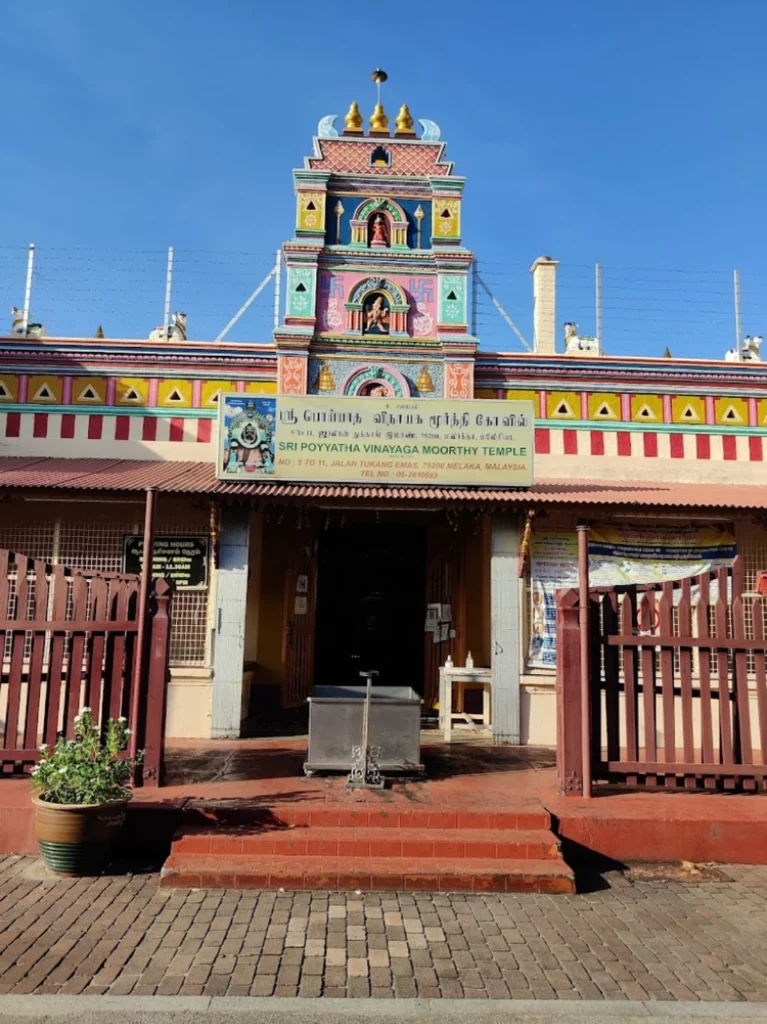 Take a cultural journey at the Hindu Sri Poyyatha Vinayaga Moorthy Temple. Step inside this sacred space adorned with intricate carvings and vibrant colors, and witness devotees immersed in prayer and ritual. Experience the rich spiritual heritage of the Indian community and marvel at the authentic details that bring this temple to life.
By visiting these three temples along the "Street of Harmony," you will witness the rich history and cultural diversity that defines Melaka. Allow yourself to be captivated by the authentic details, vibrant colors, and serene atmospheres that make this UNESCO World Heritage city a true melting pot of traditions and beliefs.
14. Things to Do In Melaka – Visit Baba Nyonya Heritage Museum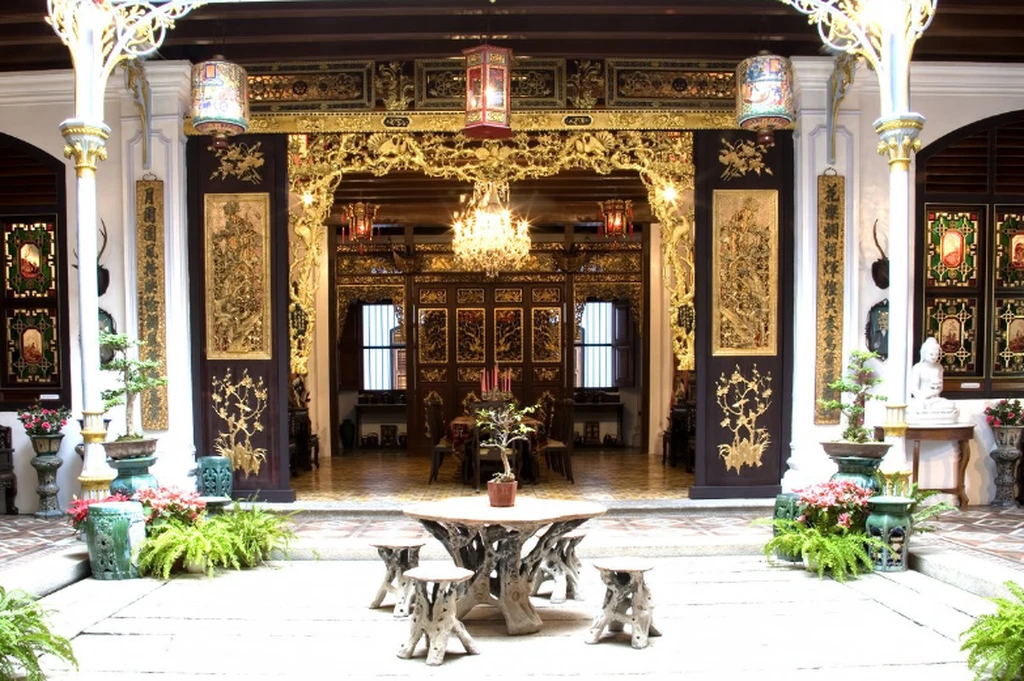 Step into the captivating world of the Baba Nyonya at the Baba Nyonya Heritage Museum in the heart of Melaka, Malaysia. Immerse yourself in the rich heritage and traditions of this unique community, also known as the Peranakan or Straits Chinese. Discover their fascinating history and the blending of Chinese and Malay cultures that make them truly distinct.
Housed within a traditional 19th-century Peranakan residence, the museum is a treasure trove of historical artifacts and insights into the lives of the Baba Nyonya.
As you explore the intricately decorated rooms, adorned with ornate furniture and exquisite craftsmanship, you'll gain a deeper understanding of their customs, rituals, and social traditions.
Marvel at the stunning architecture and delicate details that reflect the opulence and refinement of the Baba Nyonya lifestyle. Admire the vibrant colors, intricate porcelain collections, and elaborate costumes on display, showcasing the community's love for beauty and artistry.
Through the museum's exhibits and guided tours, you'll uncover the stories and experiences of the Baba Nyonya, gaining a deeper appreciation for their contributions to Malaysian culture.
It's a chance to step back in time and witness the legacy of this noble community that harmoniously blended Chinese and Malay influences.
Visiting the Baba Nyonya Heritage Museum is not just an opportunity to learn about the unique heritage of the Peranakan people, but also a chance to connect with the multicultural fabric of Malaysia.
It's a must-do experience for those seeking a deeper understanding of the country's diverse history and traditions.
Location: 48-50, Jalan Tun Tan Cheng Lock, 75200 Melaka
15. Things to Do In Melaka – Visit Mini Malaysia & ASEAN Cultural Park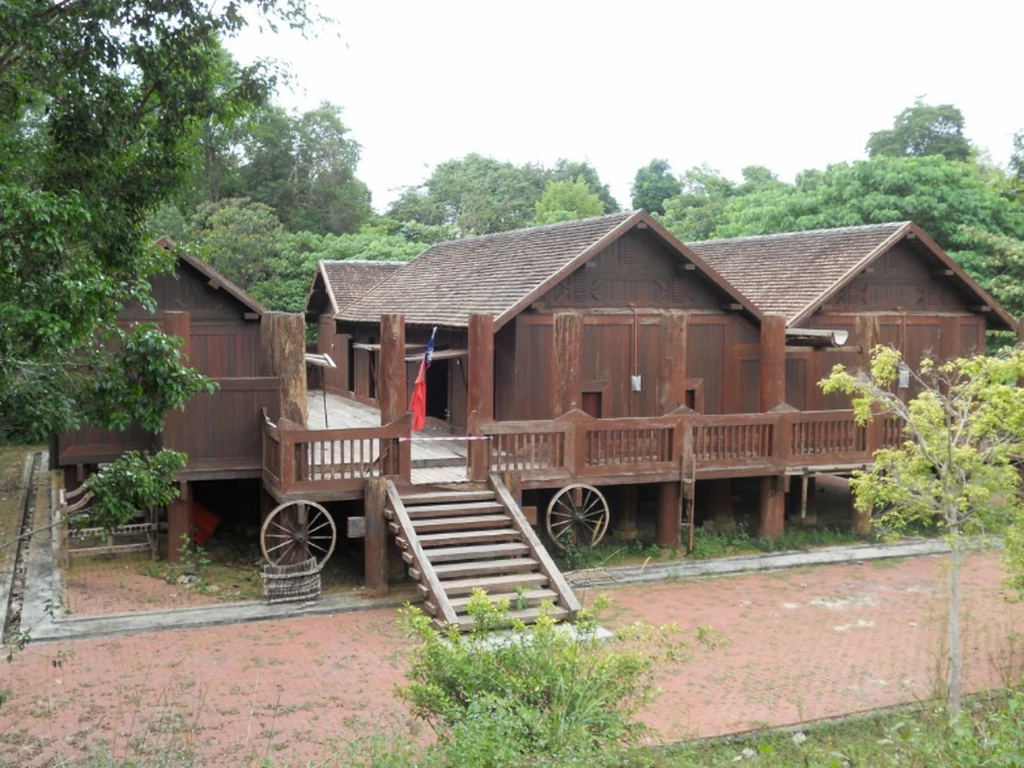 Embark on a culinary journey through the diverse flavors of Malaysia at Mini Malaysia, also known as the ASEAN Cultural Park. This unique attraction brings together the distinct cultural heritage of all 13 states of Malaysia in one place.
Immerse yourself in the vibrant traditions and customs as you explore traditional Malaysian homes that showcase the country's rich tapestry of cultures.
Step into each home and be transported to different regions of Malaysia. Marvel at the intricate details and authentic furnishings that recreate a complete traditional household. Life-sized wax dummies dressed in colorful traditional costumes further enhance the immersive experience, giving you a glimpse into the daily lives of Malaysians.
But Mini Malaysia is not just about sightseeing. It offers interactive activities that let you engage with the culture firsthand. Join in traditional Malay games, test your skills, and have fun with family and friends.
You can even learn how to blow an Iban pipe, a unique musical instrument that is part of the cultural heritage of the indigenous Iban people.
Whether you're a history enthusiast, a food lover, or simply curious about the diverse cultures of Malaysia, Mini Malaysia is a must-visit destination. It provides a comprehensive and enjoyable way to experience the rich traditions and flavors that make Malaysia a melting pot of cultures.
Spend an afternoon here and be captivated by the sights, sounds, and tastes that showcase the beauty and diversity of the country.
Location: Exit Lebuh Ayer Keroh, 75450 Melaka
16. Things to Do In Melaka – Explore the People's Museum, Kite Museum, and Museum of Beauty
Muzium Rakyat (People's Museum)
Discover the hidden gem of the Muzium Rakyat (People's Museum), nestled in an unassuming building near the bustling city center of Malacca. While Malacca itself is a UNESCO World Heritage Site, the People's Museum offers a unique and intriguing experience off the beaten path.
Step into the museum and immerse yourself in the rich history of Malacca at the Muzium Rakyat exhibit. Learn about the fascinating stories and events that have shaped the state over the years.
The Governor's Gallery showcases a personal collection of paintings and visual art, providing a glimpse into the artistic tastes of the former governor.
Kite Museum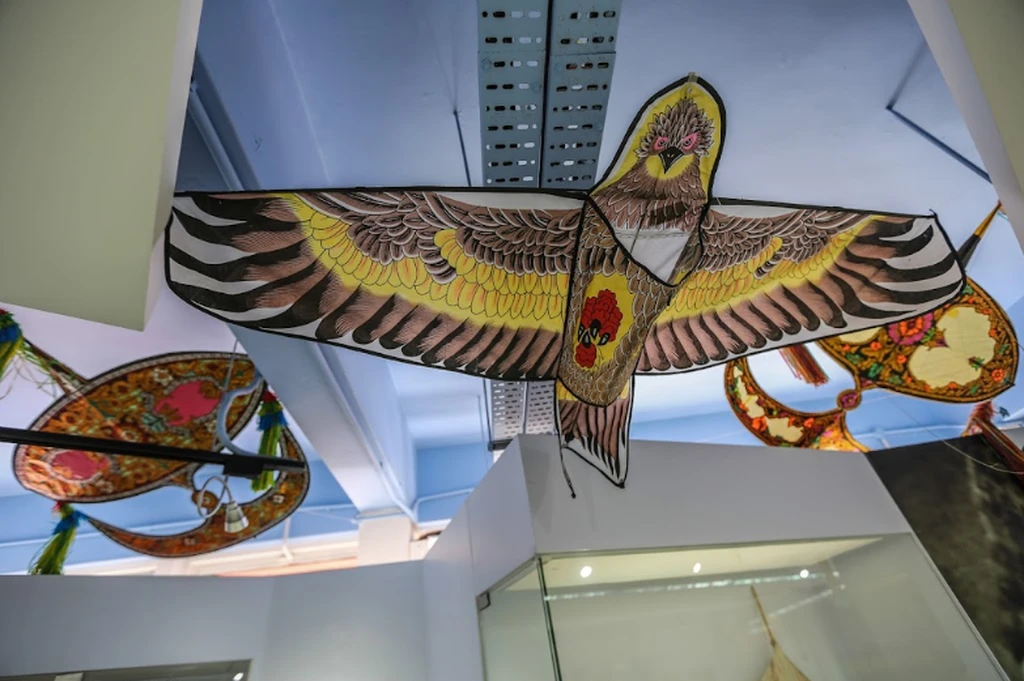 For those interested in traditional Malaysian culture, the Kite Museum is a must-visit. Explore the art of kite making and flying, and witness the vibrant colors and intricate designs of these traditional Malaysian kites.
Muzium Kecantikan (Museum of Beauty)
However, the most captivating exhibit awaits on the third floor – the " Muzium Kecantikan (Museum of Beauty)".
Delve into the cultural and historical perspectives on beauty and be fascinated by displays showcasing practices such as foot binding, tattooing, lip stretching, corseting, and even shaping oval heads. It's a thought-provoking exploration of the lengths people have gone to in the pursuit of beauty.
Keep in mind that the building is not air-conditioned, so it can get quite warm inside. However, the wealth of knowledge and unique exhibits make the visit well worth it.
Location: Jln Kota, Banda Hilir, 75000 Melaka
17. Things to Do In Melaka – Explore Bukit Cina (Chinese Hill)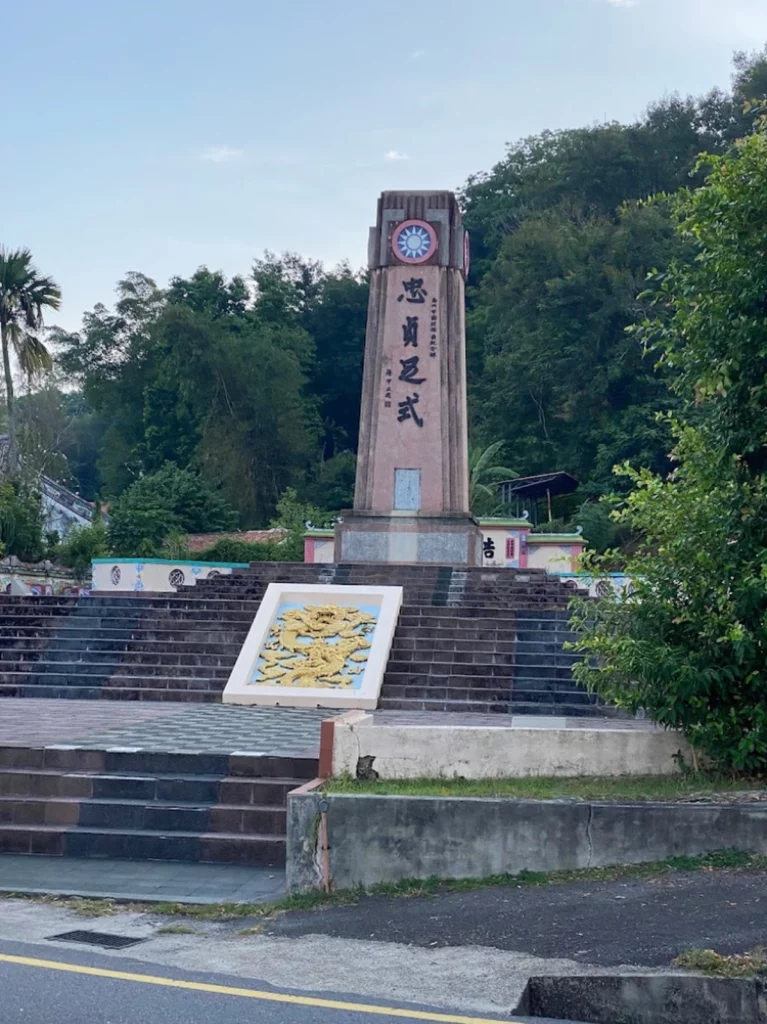 Escape the urban hustle and immerse yourself in the tranquil beauty of Bukit Cina, a sprawling 820,000 square foot hillside sanctuary in Malacca.
Nestled amidst the city, this verdant Chinese graveyard is believed to be the largest of its kind outside of China, with a history dating back to the 15th century. Over 12,000 graves, some dating to the Middle Ages, can be found here, making it a captivating site to explore.
The origins of Bukit Cina trace back to the mid-15th century when Hang Li Po, daughter of the Chinese Ming Emperor, arrived in Malacca to marry Sultan Mansur Shah. They made their home on the hillside, which soon became known as Bukit Cina, reflecting its predominantly Chinese culture and design.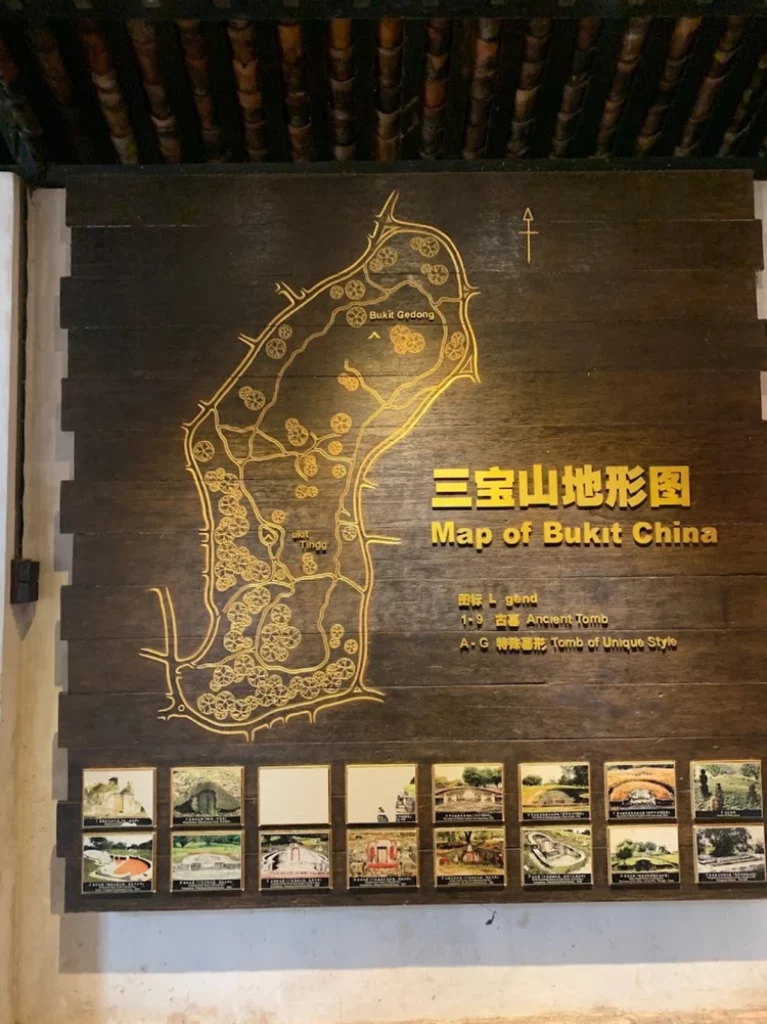 However, the hill faced tumultuous times, including the destruction of the forested area by Portuguese missionaries in the 16th century. It was later designated as an official Chinese cemetery in 1685 by the Kapitan Cina.
In the 20th century, the cemetery fell into disuse and became overgrown. However, when plans for housing and commercial development were announced in 1984, the local community rallied to protect their ancestral heritage.
Thanks to their efforts, Bukit Cina was preserved and transformed into a public park, welcoming visitors to explore its rich history and natural surroundings.
As you wander through the forested paths, you'll encounter medieval graves and various landmarks. Discover the Chinese World War II memorial, temples, and wells built by Sultan Mansur Shah. One notable well is the Hang Li Po Well, originally constructed for the princess but now regarded as a wishing well. It's a serene and picturesque setting that invites you to take leisurely walks or enjoy a jog amidst the historical remnants.
To reach Bukit Cina, you can access it on foot from various points within downtown Malacca. It's a fascinating destination that not only preserves the ancestral heritage of Chinese Malaysians but also offers a tranquil retreat from the city, allowing you to immerse yourself in the stories and serenity of this remarkable hillside cemetery.
18. Things to Do In Melaka – Visit Sultan's Well (Perigi Hang Li Poh)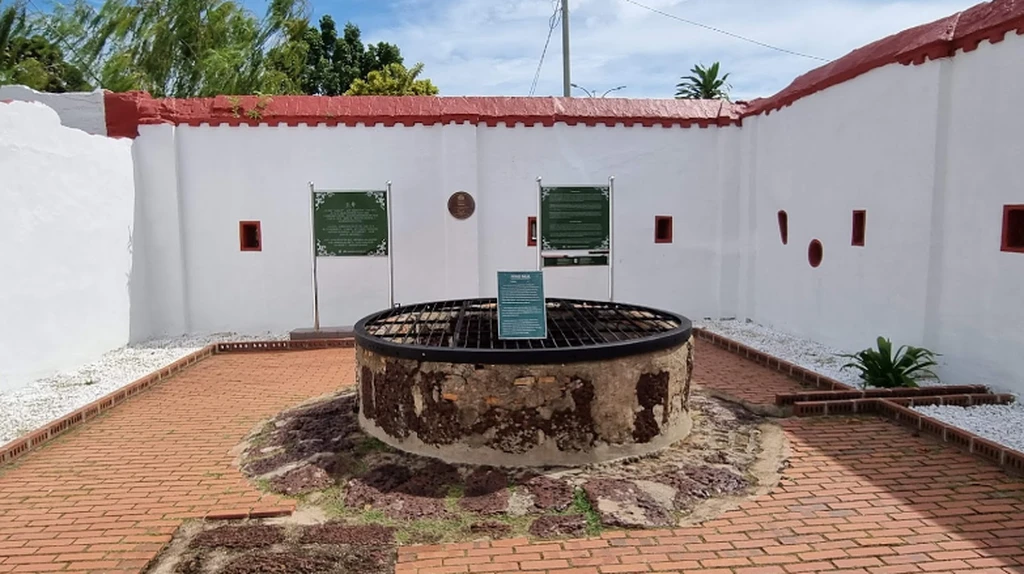 In the mid-15th century, a Chinese princess named Hang Li Poh was married off to Sultan Mansur Shah of Malacca in Malaysia. As a gift, the sultan allocated the hill of Bukit Cina for her residence, where a well was constructed specifically for her use. Today, this well is known as Perigi Raja, the Sultan's Well, or Hang Li Poh's Well, and it holds a fascinating history.
The well, believed to have never dried up even during severe droughts, became an important water source for the city-state of Malacca. Local legends claim that anyone who tosses a coin into the well is destined to return to Malacca. However, its significance goes beyond folklore.
After the Portuguese conquered Malacca in 1511, they gained control of the well. In an act of covert resistance, warriors loyal to the Sultan poisoned the well, resulting in the secret assassination of approximately 200 Portuguese colonizers.
Subsequently, the Dutch and later the Acehnese, an indigenous people from Indonesia, also poisoned the well during their respective occupations in 1606 and between 1628 and 1629.
During the Dutch rule, a protective wall was erected around the well, transforming it into a small fort complete with cannons and a guardhouse.
In 1795, Kapitan Cina Chua Su Cheong, a prominent Chinese colonial official, founded the Poh San Teng Taoist temple adjacent to the fort, dedicated to the Peranakan deity Tua Pek Kong. However, with the British occupation of Malacca, the well fell into disuse and gradually fell into disrepair.
Today, the legendary well can still be found within a walled enclosure next to the Poh San Teng temple, seemingly hidden in plain sight. Although the water is no longer potable, the well has gained a reputation as a wishing well over the years.
As a result, numerous coins can be found scattered at the base of the well, representing the hopes and dreams of those who visit this historical site.
Location: Jalan Puteri Hang Li Poh, Kampung Bukit China, 75100 Melaka
19. Things to Do In Melaka – Visit Hang Jebat Mausoleum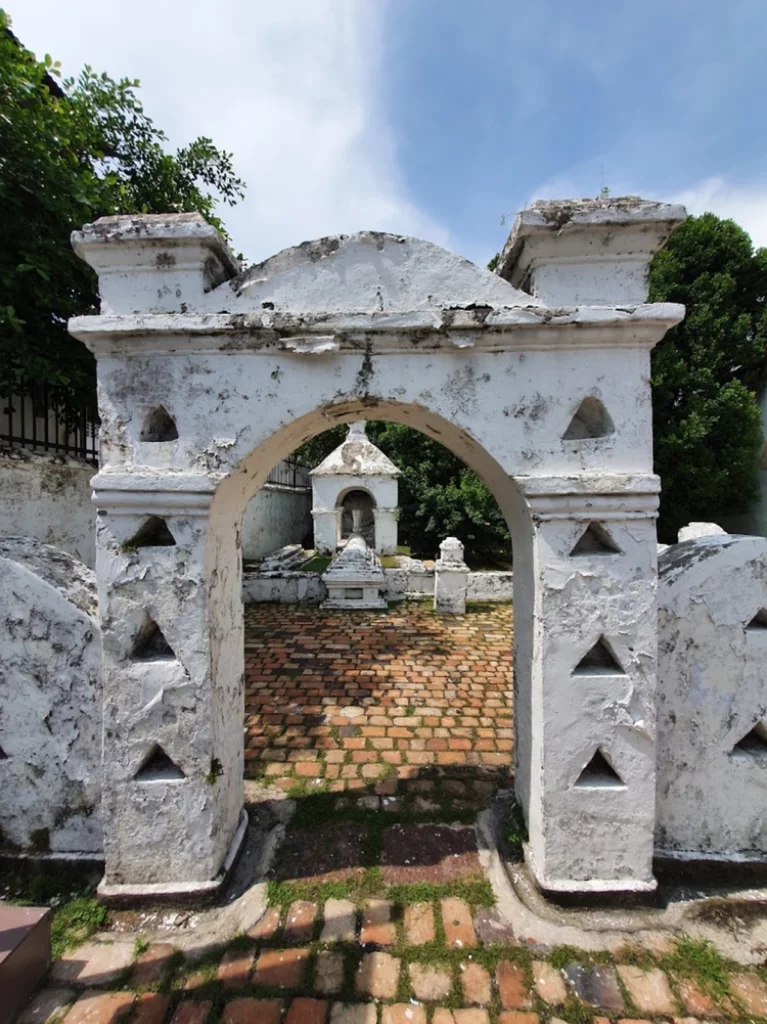 Hidden amidst the bustling streets of historic downtown Malacca lies a modest cemetery that holds a mausoleum shrouded in tragic tales of misplaced loyalty.
Strolling along a residential street, visitors will discover this unassuming graveyard, marked by a few informational signs. Here, the tomb of Hang Jebat stands as a testament to his infamous character – a warrior whose unwavering loyalty to the wrong person ultimately led to his demise.
Today, the mausoleum of Hang Jebat remains tucked away among the peaceful shophouses, nestled at the rear of the small cemetery.
Location: Jalan Kampung Kuli, 75200 Melaka
20. Things to Do In Melaka – Stay in One of the Best Hotels in Melaka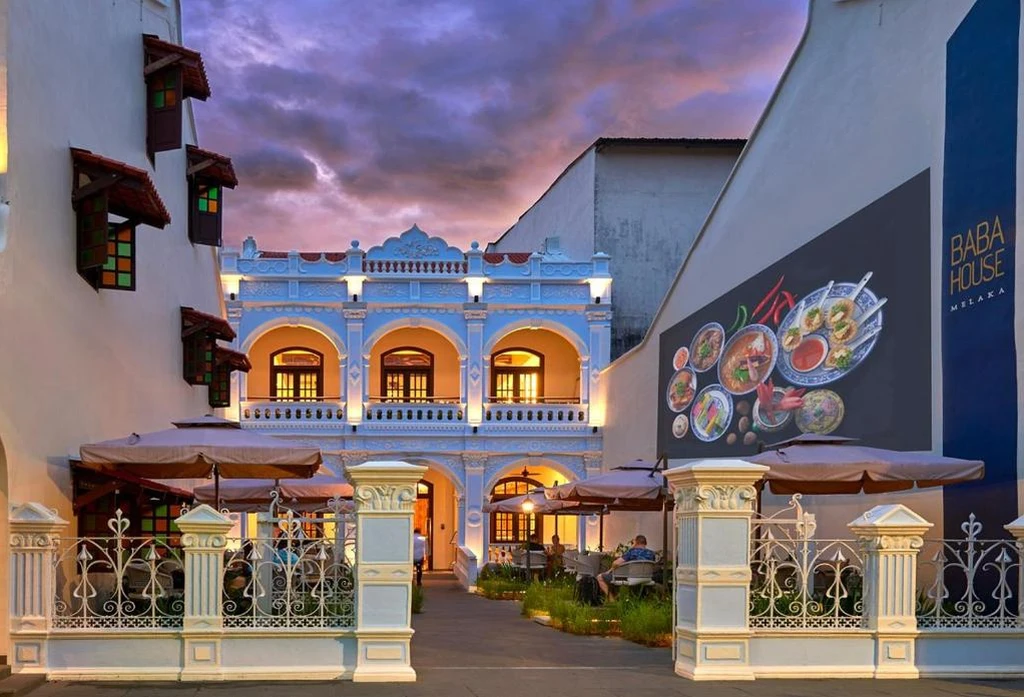 Experience the best of Melaka by staying at one of its top-rated hotels. These exceptional accommodations offer a harmonious fusion of modern luxury and timeless charm, ensuring an unforgettable experience.
Whether for leisure or business, these top hotels in Melaka offer comfort, luxury, and convenience, providing an exceptional stay and an opportunity to create lasting memories.
Is Melaka Worth Visiting?
Yes, Melaka is definitely worth visiting. With its UNESCO World Heritage status, fascinating historical sites, delicious local cuisine, and charming atmosphere, it offers a unique and immersive experience for travelers seeking to explore Malaysia's cultural heritage.
FAQ
What are some popular historical sites to visit in Melaka?
– A'Famosa Fort
– St. Paul's Church
– Stadthuys
– Jonker Street
– Cheng Hoon Teng Temple
Where can I try local cuisine in Melaka?
Jonker Street is a great place to sample local delicacies, including Nyonya cuisine, satay celup, chicken rice balls, and cendol.
Where can I shop for souvenirs in Melaka?
Jonker Street Night Market is a popular spot for souvenir shopping, offering a wide range of traditional handicrafts, clothing, and unique trinkets.
Are there any nearby attractions or day trips from Melaka?
Yes, you can consider visiting the historic city of Kuala Lumpur, the scenic Cameron Highlands, or the UNESCO-listed George Town in Penang, which are all accessible as day trips from Melaka.
What is the best time to visit Melaka?
The months of March to October generally offer pleasant weather and fewer crowds, making it an ideal time to visit Melaka. However, it's best to avoid major holidays and weekends for a more peaceful experience.
How can I get around Melaka?
Melaka has a compact city center that can be easily explored on foot. Additionally, you can use local buses, taxis, or ride-sharing services to get around the city.
Conclusion
In conclusion, Melaka offers a delightful blend of history, culture, and gastronomy for visitors to explore.
From exploring ancient forts and temples to strolling through vibrant markets, there is something for everyone in this UNESCO World Heritage city. Indulge in mouthwatering local cuisine, immerse yourself in captivating museums, and enjoy the scenic views along the river.
Whether you're traveling with family or seeking a solo adventure, Melaka is a charming destination that promises a memorable experience.
So, pack your bags and get ready to discover the treasures of Melaka!
Read More: