Wondering what are the best things to do in Penang? Worry not as we have prepared a list of the best places to visit in Penang and the fun activities you can do with your family and friends!!!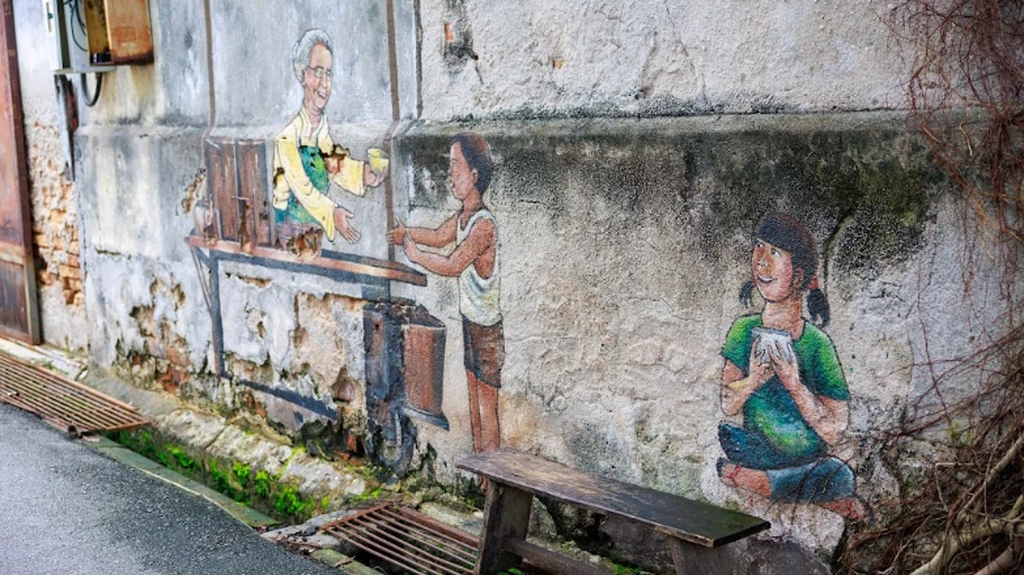 Penang, known as the "Pearl of the Orient," is a vibrant Malaysian island that blends rich historical heritage with modern cosmopolitan charm, offering visitors a delightful fusion of diverse cultures, delectable cuisine, and stunning natural beauty.
With its UNESCO-listed George Town, bustling street art scene, and picturesque beaches, Penang has become a beloved destination for travelers seeking a unique blend of cultural exploration and tropical relaxation.
In this article, you will find the following:
Best places to visit in Penang
Top attractions in Penang
Fun indoor and outdoor activities in Penang
Let's dive right in!
20 Things to Do In Penang with Family & Friends
Without further ado, here are some of the best things you can do in Penang, including the unique places, top attractions, and fun activities.
1. Things to Do In Penang – Stroll Around Penang
Welcome to Penang, a captivating island off the west coast of Malaysia, renowned for its vibrant capital town of Georgetown.
This UNESCO World Heritage Site is a haven of conservation and preservation, where history and culture intertwine seamlessly. Immerse yourself in the charm of Penang as you explore its famous hotels and discover the wonders of its Tropical Spice Garden.
Penang prides itself on its commitment to preservation, and you can witness this firsthand through its renowned hotels.
Among them is the E&O, an iconic establishment founded by Stamford Raffles, the visionary behind Singapore's Raffles Hotel. These hotels not only offer luxurious accommodations but also serve as living testaments to Penang's rich heritage and colonial past.
For nature enthusiasts and curious souls, the Tropical Spice Garden is a must-visit destination. Step into a world of lush greenery and exotic flora, where the scents of aromatic spices fill the air.
Discover the Torch Ginger, a plant that plays a vital role in traditional Malay cuisine, adding a burst of flavor to local dishes. Take a leisurely stroll through the garden, marvel at the diverse plant species, and deepen your understanding of the region's botanical treasures.
In Penang, conservation and environmental awareness go hand in hand with cultural heritage. As you explore the island's treasures, you'll be captivated by its unique blend of history, architecture, and natural beauty.
Whether you're savoring the delicacies of Georgetown's culinary scene, admiring the vibrant street art, or simply soaking in the island's laid-back atmosphere, Penang promises an unforgettable experience for every visitor.
Come and discover the magic of Penang, where preservation meets progress, and the past harmonizes with the present. Indulge in the rich tapestry of its heritage, savor the flavors of its cuisine, and be enchanted by the tropical splendor that surrounds you.
2. Things to Do In Penang – Sample the Nasi Kandar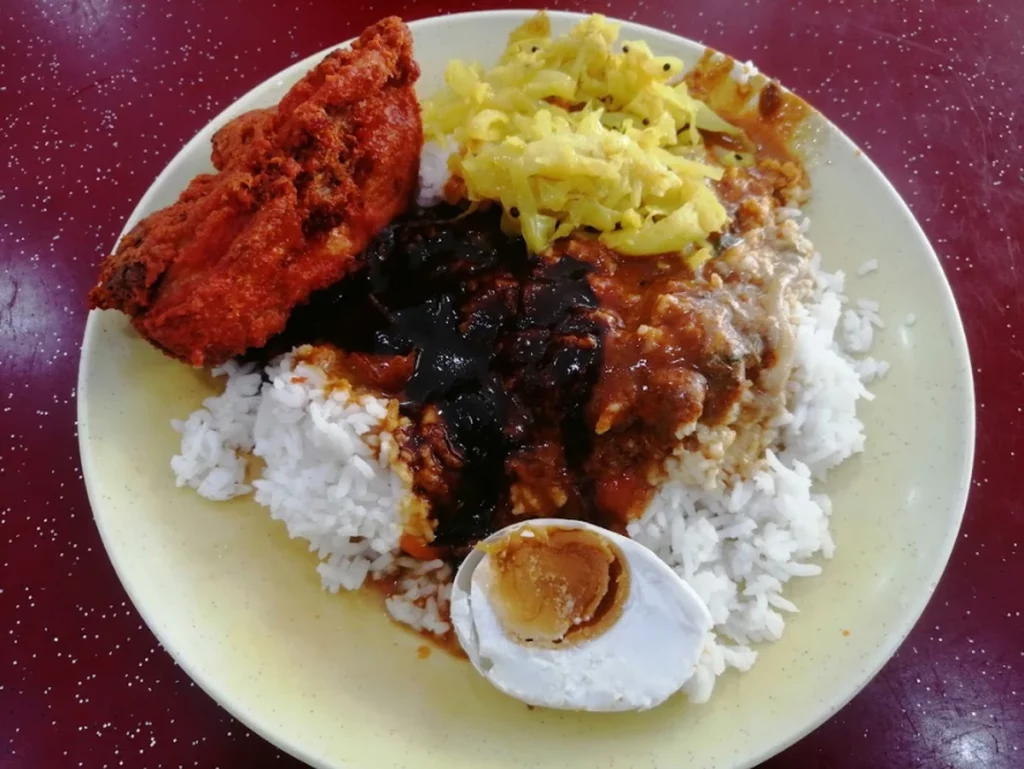 Indulge in the tantalizing flavors of Malaysia with Nasi Kandar, a beloved staple food that will take your taste buds on a culinary adventure. The name itself, meaning 'mixed rice,' perfectly describes this mouthwatering dish. Imagine a plate of fragrant rice adorned with an array of delectable toppings and savory sauces of your choice.
Nasi Kandar is a culinary masterpiece influenced by Tamil cuisine, owing to the significant presence of South Indian immigrants in Malaysia. The flavors are bold and vibrant, with a generous use of curry powder and chili that adds a delightful kick to each bite. Prepare to be enchanted by the rich aroma and explosive flavors that make Nasi Kandar a true Malaysian delight.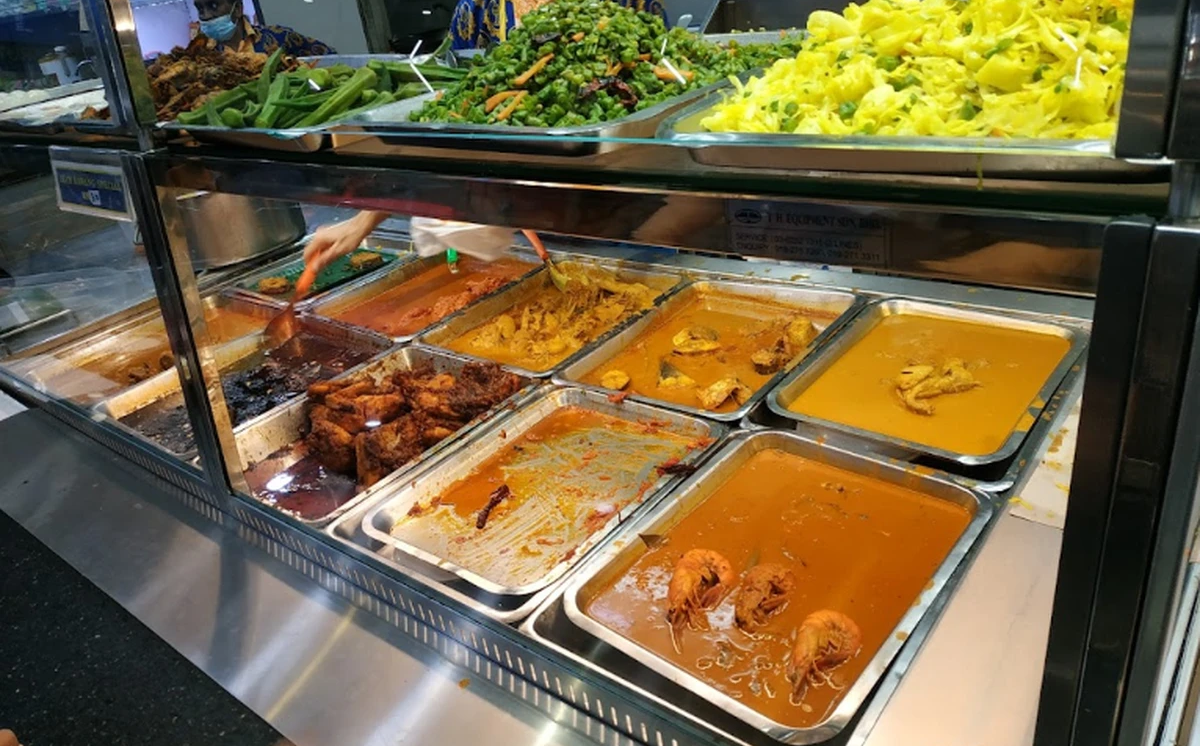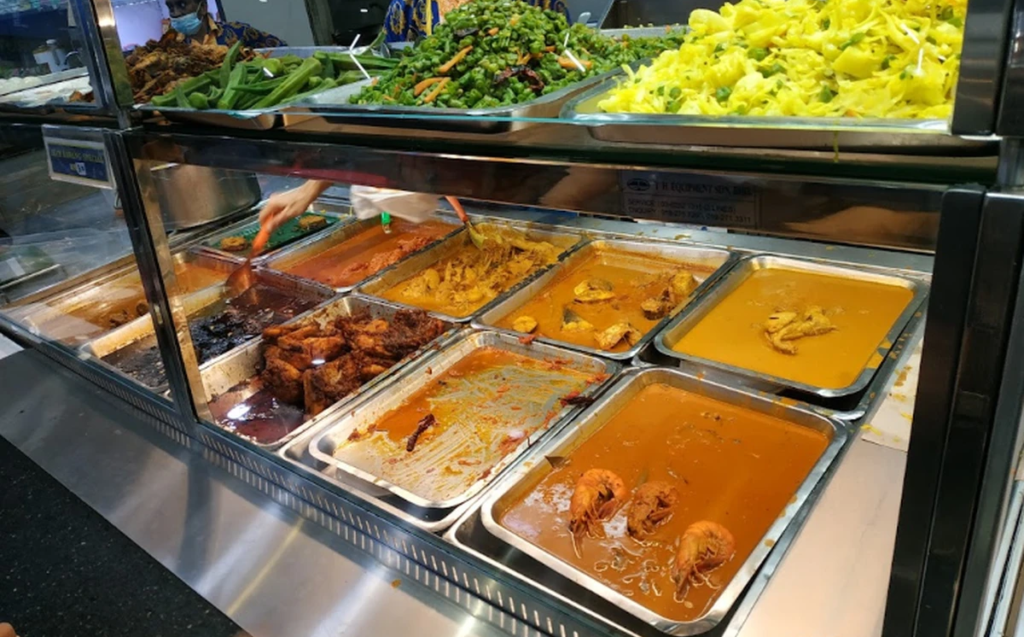 When you delve into Nasi Kandar, you'll discover a world of options. Sink your teeth into succulent pieces of chicken, fish, or seafood like prawns or squid, all bathed in a luscious curry sauce that will leave you craving for more.
Complementing these protein-packed choices are vibrant vegetables such as okra and cabbage, expertly cooked with fragrant mustard seeds, adding a delightful crunch and hint of spiciness.
The beauty of Nasi Kandar lies not only in its remarkable flavors but also in the freedom it offers. As you stand before the counter, you become the architect of your own culinary masterpiece, choosing the perfect combination of toppings and sauces to create a personalized dining experience.
Don't miss the opportunity to experience the true essence of Malaysia through the captivating flavors of Nasi Kandar in Penang.
3. Things to Do In Penang – Tram Ride to Penang Hill
Discover the breathtaking beauty of Penang through an exhilarating tram ride to Penang Hill, offering you an unforgettable experience and panoramic views that will leave you in awe.
As one of the top things to do in Malaysia, this tram ride takes you on a journey through stunning landscapes and takes you up a 258-ft long tunnel, adding an element of excitement to your adventure.
Starting from Georgetown, the tram ride to Penang Hill allows you to immerse yourself in the natural splendor of the surroundings. Marvel at the picturesque vistas and be captivated by the beauty that unfolds before your eyes as you ascend to the top.
Once you reach the summit, you'll be greeted by a host of attractions, including the fascinating Owl Museum and the thrilling Sky Walk.
While there is a convenient Swiss-made funicular train available for the ascent, it is highly recommended to consider a trek on foot. This allows you to fully appreciate the mesmerizing sights along the way, such as mist-covered valleys, tranquil blue ponds, and enchanting farms that dot the landscape.
Although the hike may seem challenging for leisure travelers, the rewards are well worth it, especially when you feast your eyes on the breathtaking view of the entire island from above.
Penang has become a popular destination for hiking enthusiasts due to its extensive network of jungle trails.
Embark on an unforgettable journey through exotic botanical gardens, traverse the Hye Keat Estate in Air Itam, and conquer the majestic Tiger Hill.
This unique combination of natural beauty and adventure makes Penang a haven for outdoor enthusiasts seeking a thrilling and scenic experience.
The Habitat Penang Hill Ticket: Book Here
Penang Hill and Temple Sightseeing Tour: Book Here
Time: 6 AM to 11 PM
Location: Penang Hill, Bukit Bendera, 11300 Bukit Bendera, Penang, Malaysia.
4. Things to Do In Penang – Shop, Eat and Relax at Gurney Drive
Eat at Gurney Drive Hawker Centre
Experience the vibrant atmosphere of Gurney Drive, a captivating seafront promenade in Penang that offers a delightful blend of stunning beaches and culinary delights.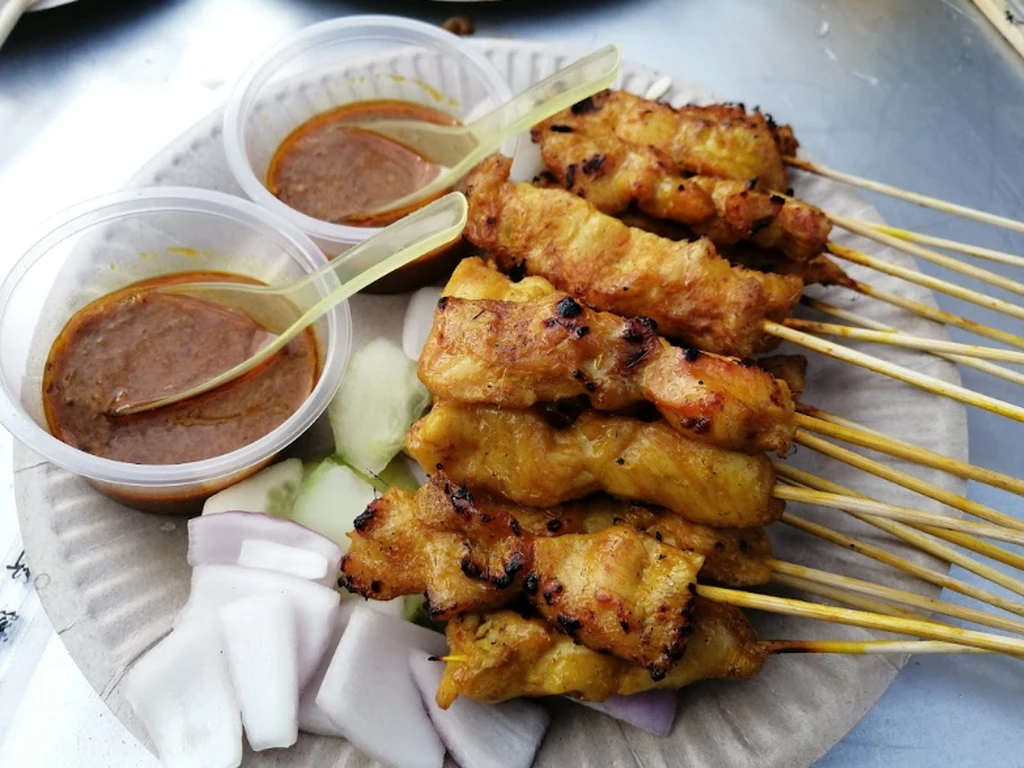 As the sun sets, the area comes alive with an array of local food sellers, offering a tantalizing variety of local delicacies and snacks that will satisfy your taste buds. Indulge in a gastronomic adventure as you sample the mouthwatering flavors of Malaysia.
Shop at Gurney Plaza
Gurney Drive is not only a haven for food enthusiasts but also a paradise for shopaholics. Make your way to Gurney Plaza, a sprawling shopping mall that caters to all your shopping needs.
Explore a mix of high-end shops, dine at restaurants offering diverse cuisines, and discover smaller Malaysian outlets where you can find unique souvenirs to take home. Whether you're looking for fashion, electronics, or local handicrafts, Gurney Plaza has it all.
Relax at Gurney Drive
Immerse yourself in the vibrant energy of Gurney Drive, where you can enjoy a leisurely stroll along the promenade, taking in the scenic views of the beaches.
Feel the gentle sea breeze against your skin as you explore the array of street food stalls, offering an enticing display of culinary treasures. Feast on freshly grilled seafood, flavorful noodles, and delectable snacks, all while soaking up the lively atmosphere of this popular gathering spot.
Gurney Drive is a must-visit destination in Penang, where you can savor the best of Malaysia's culinary delights and embark on a shopping spree in a modern and bustling environment.
Whether you're a food lover seeking mouthwatering treats or a shopaholic in search of the perfect souvenir, Gurney Drive promises an unforgettable experience filled with flavors, sights, and endless delights.
5. Things to Do In Penang – Have Fun at ESCAPE Adventure Land Penang
ESCAPE Adventure Land is a popular outdoor theme park in Malaysia that has captured the hearts of both locals and tourists. Offering a wide range of exhilarating activities, it is the ultimate destination for adventure and fun.
Whether you're seeking an adrenaline rush or simply looking for a unique way to spend your day, this theme park has got you covered.
Step into a world of excitement as you soar through the sky in a thrilling free fall experience or challenge yourself with ziplining and tree swing adventures.
Feel the rush of adrenaline as you conquer each activity, creating unforgettable memories with your loved ones by your side. It's the perfect alternative to a beach day if you're looking for non-stop entertainment without getting wet.
ESCAPE Adventure Land is particularly ideal for families. If you're wondering what to do in Malaysia with your family, a visit to this theme park is highly recommended.
Watch as your kids' faces light up with joy and excitement as they navigate through the various attractions. The park offers a safe and engaging environment for children of all ages to explore, making it an ideal choice for a family outing.
Prepare to be immersed in a world of adventure and entertainment at ESCAPE Adventure Land. It's a place where laughter, thrills, and unforgettable moments come together.
Whether you're a thrill-seeker, a family looking for a day of fun, or a group of friends seeking an exciting experience, this outdoor theme park guarantees an action-packed adventure like no other.
So, get ready to escape into a world of excitement and create memories that will last a lifetime.
ESCAPE Penang Ticket: Book Here
Time: 10 AM to 6 PM
Location: 828, Jalan Teluk Bahang, Teluk Bahang, 11050 Tanjung Bungah, Pulau Pinang, Malaysia.
6. Things to Do In Penang – Go for a Trishaw Ride in Penang
Experience the charm of Penang in the most authentic way by taking a ride on a trishaw, a traditional three-wheeled rickshaw that was once a common mode of transportation in the city. Opting for a trishaw ride is highly recommended if you want to explore Penang and immerse yourself in its rich history and culture.
As you hop on the trishaw, you'll instantly feel a sense of royalty. The comfortable seats provide a top-class seating experience, allowing you to relax and enjoy the ride.
While traveling from one point to another and navigating the lanes of Penang, you'll have the opportunity to discover great locations and hear fascinating stories about the city's heritage.
The trishaw ride not only offers a nostalgic and picturesque experience but also provides countless opportunities to capture memorable pictures.
As you cruise through the streets, you can snap photos of the vibrant surroundings, capturing the essence of Penang's unique atmosphere. It's a delightful way to create lasting memories of your visit.
Embark on a trishaw adventure and let this beautiful small vehicle transport you back in time. Feel the breeze on your face, soak in the sights, and embrace the authentic charm of Penang as you weave through its streets.
A trishaw ride is not just a means of transportation; it's a journey that connects you to the soul of the city and offers a truly enchanting experience.
Location: 52D, Jln Penang, George Town, 10000 George Town, Pulau Pinang
7. Things to Do In Penang – Visit Kek Lok Si Temple
Immerse yourself in the splendor of Kek Lok Si Temple, the largest Buddhist temple in Malaysia. This magnificent complex is divided into three distinct zones, each offering a unique experience.
As you explore the temple grounds, you'll find a variety of stalls selling souvenirs, food, and drinks, making it a perfect place to shop for beautiful mementos for your loved ones.
Venture to the hilltop, where you'll encounter a grand statue of the Goddess of Mercy, Kuan Yin, surrounded by picturesque gardens. This area is a testament to the rich cultural heritage of the Malaysian Chinese Community.
The temple itself is an architectural marvel, intricately carved into the face of the rock and majestically perched atop Air Itam.
Don't miss the opportunity to stroll through the enchanting flower gardens and admire the serene fish ponds that grace the temple's surroundings. The vibrant colors and fragrant blooms will captivate your senses, providing a tranquil escape from the bustling city.
Kek Lok Si Temple is not just a place of worship; it's a testament to Malaysia's rich cultural diversity and religious harmony. With its awe-inspiring architecture, serene gardens, and vibrant atmosphere, the temple offers a truly immersive experience.
Whether you seek spiritual enlightenment, cultural exploration, or simply a moment of tranquility, Kek Lok Si Temple is a must-visit destination in Malaysia.
Location: Kek Lok Si Temple, Jln Balik Pulau, 11500 Air Itam, Penang
8. Things to Do In Penang – Explore the Penang War Museum
Step into history at the Penang War Museum, a former British fort that gained fame during the intense battle fought against the Japanese army in 1941.
Today, this expansive museum stands as Southeast Asia's largest, welcoming visitors of all ages to explore its rich collection of war-related artifacts and exhibits.
Delve into the depths of the museum, where a network of passages awaits. You may find yourself crawling through narrow tunnels, adding an element of adventure and excitement to your museum experience.
As you navigate these passages, you'll discover military tunnels and bunkers that have been meticulously preserved, offering a glimpse into the events that unfolded in 1941.
The Penang War Museum is a treasure trove of historical significance, providing insight into the wartime struggles and sacrifices.
Through the displays of authentic items and devices, you'll gain a deeper understanding of the challenges faced during that tumultuous period. The museum serves as a poignant reminder of the human spirit and resilience in times of conflict.
Visiting the Penang War Museum is not only an educational journey but also an opportunity to pay homage to those who lived through the war. It allows us to appreciate the sacrifices made by previous generations and reflect on the importance of peace.
So, come and immerse yourself in history and gain a newfound appreciation for Malaysia's past by exploring this remarkable museum.
Time: 9 AM to 6 PM
Location: Penang War Museum, Jalan Batu Maung, 11960 Batu Maung, Pulau Pinang
9. Things to Do In Penang – Admire The Penang Khoo Kongsi
Discover the rich heritage of the Khoo clan at the magnificent Khoo Kongsi in Penang, also known as the Leong San Tong Khoo Kongsi.
This iconic clan temple and ancestral hall is a must-visit attraction, showcasing the prominence of the Malay community. Nestled in a charming granite square, the Khoo Kongsi stands as a testament to the clan's architectural prowess.
As you step into the temple grounds, you'll be captivated by the intricate details of the ornamental sculptures and wall carvings. These masterpieces reflect the clan's rich cultural heritage and architectural skills.
Despite the passage of time, the Khoo Kongsi still exudes a grand and heavenly ambiance that transports visitors back in time.
One of the highlights of the Khoo Kongsi is the Chinese Opera held annually to celebrate the Chinese New Year. This traditional performance adds a touch of elegance and grandeur to the temple, further enhancing its allure.
It's a captivating experience that allows you to immerse yourself in the vibrant traditions and festivities of the Chinese community.
While visiting the Khoo Kongsi, take the time to explore the original building and admire its architectural beauty. Although some parts have been reduced to rubbles over the years, the remnants serve as a reminder of the temple's former glory.
It's a fascinating journey through history, offering insights into the clan's legacy and contributions to Penang's cultural landscape.
Step into the Khoo Kongsi and embark on a cultural odyssey, where artistry and tradition intertwine. Marvel at the splendid sculptures, delve into the captivating stories of the Khoo clan, and witness the grandeur of Chinese Opera.
It's an experience that will leave you in awe of Malaysia's rich cultural tapestry.
Location: 18, Cannon Square, George Town, 10450 George Town, Pulau Pinang
10. Things to Do In Penang – Visit George Town
Step into the vibrant heart of George Town, a captivating destination that has earned the prestigious title of a UNESCO World Heritage site.
As you explore this charming area located on the northeastern corner of the island, you'll be greeted by a tapestry of lanes adorned with shophouses of various architectural styles. It's a harmonious maze that reveals the rich history and cultural heritage of the region.
Wandering through the streets of George Town, you'll encounter an array of religious buildings, each showcasing its unique design and significance. The skyline is adorned with impressive clan associations or kongsi, testaments to the community's cohesive spirit.
If you have limited time, ensure you visit two iconic landmarks that encapsulate the essence of George Town: the Khoo Kongsi and the Cheong Fatt Tze mansion. The Khoo Kongsi is a remarkable clan temple, exuding grandeur and ornate beauty. Its intricate sculptures and wall carvings reflect the clan's architectural prowess.
On the other hand, the Cheong Fatt Tze mansion transports you to a bygone era, with its indigo-blue façade and opulent interiors. These two attractions offer a glimpse into the opulence and traditions of the past.
However, if time is on your side, embrace the relaxed pace of George Town. Allow yourself to meander through the streets, following your curiosity and delighting in the hidden gems you encounter along the way. Immerse yourself in the local culture, savor the flavors of the street food, and let the charm of George Town unfold before you.
George Town is a destination that will ignite your senses and leave an indelible mark on your travel memories. From its captivating architecture to its diverse cultural tapestry, this UNESCO World Heritage site offers a unique blend of history, art, and culinary delights.
So, take a leisurely stroll and soak up the brilliance of this remarkable place under the brilliant sky.
11. Things to Do In Penang – Snap Georgetown Street Art
Welcome to the enchanting island of Penang, where we venture into one of the most captivating experiences Malaysia has to offer: exploring and capturing the vibrant street art of Georgetown. Prepare to be amazed as you encounter an abundance of art pieces scattered throughout the city, each with its own unique charm and story to tell.
Georgetown is a haven for street art enthusiasts, and it would be impossible to list all the incredible pieces here. Fortunately, the tourist office provides a helpful map that highlights the locations of the major artworks, ensuring you don't miss any of the highlights.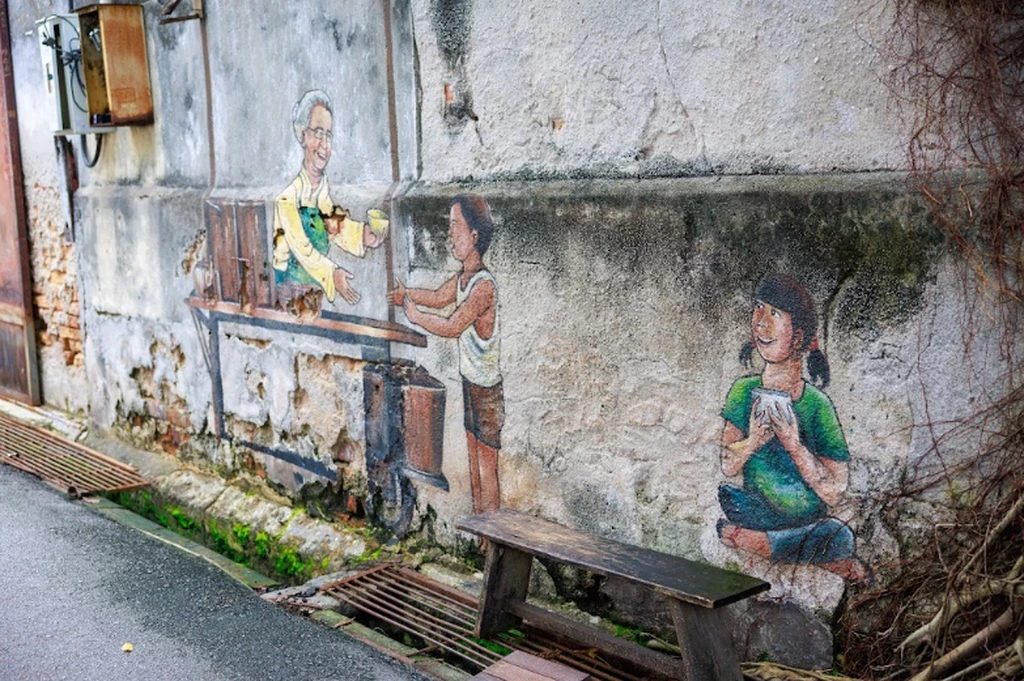 With the map in hand, embark on a delightful walking adventure through the city's charming streets. The UNESCO-listed center exudes a captivating atmosphere, with its crumbling facades and rich history.
Art lovers, photography enthusiasts, and history buffs will find Georgetown to be an absolute treasure trove. The city seamlessly weaves together art, culture, and heritage, offering a delightful blend of experiences for visitors.
As you explore the streets, be prepared to be captivated by the incredible talent and creativity displayed on walls and corners, each piece adding a touch of color and whimsy to the surroundings.
Georgetown's street art scene has transformed the city into an open-air gallery, where every turn reveals a new masterpiece waiting to be admired and captured.
From vibrant murals depicting local culture to interactive installations that invite you to be a part of the artwork, the streets of Georgetown come alive with artistic expressions.
So, grab your camera, put on your walking shoes, and get ready to immerse yourself in the captivating world of street art in Georgetown. Whether you're an art connoisseur or simply appreciate the beauty found in unexpected places, exploring the street art of Georgetown is an absolute must-do when visiting Penang.
Let the city's artistic spirit ignite your imagination and create memories that will last a lifetime.
12. Things to Do In Penang – Eat Your Way Through Penang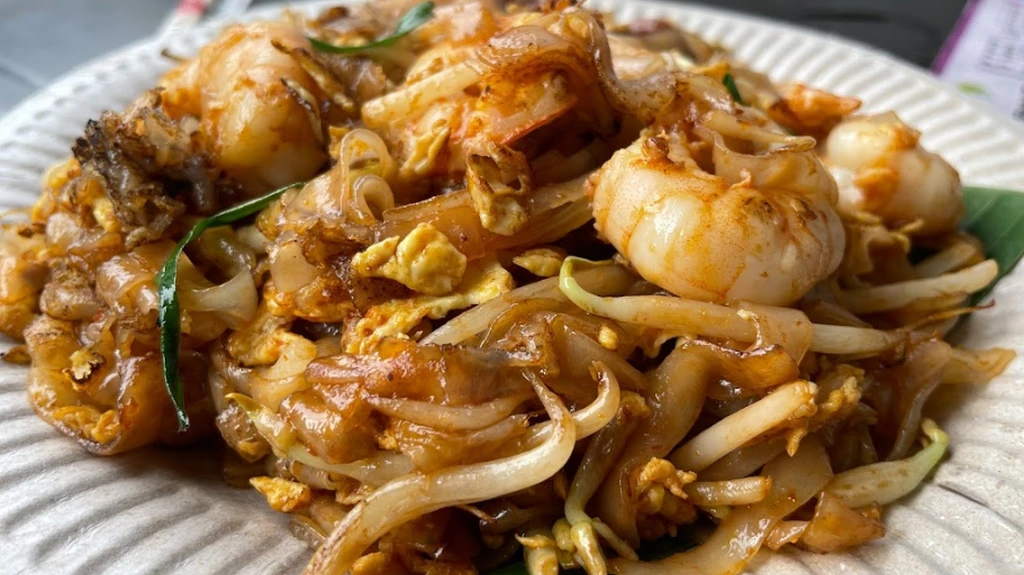 Penang is the undisputed champion of street food in Malaysia! If you're a food lover, Georgetown is the ultimate paradise that awaits you. Located on the northeastern part of Penang Island, this vibrant city is a melting pot of Malaysian, Chinese, and Indian cultures, giving rise to a culinary scene that is truly one-of-a-kind.
To embark on your street food adventure, head to Chulia Street, which intersects with the famous Love Lane. Here, you'll find a plethora of stalls offering traditional Malay and Chinese street foods. Indulge in the mouthwatering flavors of local delicacies and experience the authentic tastes that Penang has to offer.
Just around the corner from Chulia Street, make sure to visit the renowned Red Garden Food Court, where you can sample a wide variety of cuisines at affordable prices. Don't miss the opportunity to try Laksa, a spicy Malay soup made with fish, known for its bold and tantalizing flavors.
For the best experience, it's advisable to visit during the prime time when street food stalls are in full swing, typically starting in the late afternoon and continuing until around 10 PM. During this time, the streets come alive with bustling crowds and a myriad of options to satisfy your cravings.
As you explore the food scene in Georgetown, don't miss the opportunity to venture into Little India, which is within walking distance from Chulia Street.
Here, you'll discover a treasure trove of flavors, including the best chicken tandoori and lentil dishes in the city. Allow your taste buds to be tantalized by the aromatic spices and authentic Indian cuisine that will transport you to the streets of India itself.
So, gear up for a gastronomic adventure like no other as you wander through the streets of Georgetown in search of delectable street food delights.
From the rich heritage of Malay cuisine to the savory delights of Chinese and the aromatic spices of Indian dishes, Penang promises to satiate your cravings and leave you with unforgettable culinary memories.
So, get ready to embark on a foodie journey that will indulge your senses and make your taste buds dance with joy.
13. Things to Do In Penang – Trek To Monkey Beach
Monkey Beach, also known as Teluk Duyung, is a rugged and captivating beauty nestled within the Penang National Park, or Taman Negara. This pristine beach is well worth the effort it takes to reach its sandy shores. Keep in mind that there's no road access, so you have two options to get here: a trek or a boat ride.
For an enjoyable and rewarding experience, embark on a 7km round trip jungle trek through the national park. The trail winds along the coast, offering stunning glimpses of the picturesque coastline and taking you through lush, dense jungles.
Depending on your pace and how often you pause to capture the beauty around you, the one-way trek should take approximately 1 to 2 hours.
Upon arriving at Monkey Beach, you'll be greeted by a long stretch of pristine sand surrounded by thick jungle and majestic palm trees.
True to its name, the beach is home to a lively population of native Macaque monkeys. These curious creatures are not shy, so be sure to secure your belongings when you spot them nearby. They have a mischievous reputation for snatching hats, bags, and even food from unsuspecting visitors!
The best time to visit Monkey Beach is from November to April, when you can enjoy pleasant weather, ample sunshine, and warm temperatures.
Here are a couple of useful tips to enhance your visit:
A bus service operates from the center of Penang to the National Park entrance, making it convenient for visitors. Entrance to the park is free!
If you prefer a quicker mode of transportation, boats depart from the National Park entrance near the Teluk Bahang fishing village. The boat ride takes approximately 15 to 20 minutes, whisking you away to the serenity of Monkey Beach.
Prepare yourself for an unforgettable adventure as you explore the natural wonders of Monkey Beach. Immerse yourself in the unspoiled beauty of the surroundings, enjoy the company of the playful monkeys, and create lasting memories in this hidden gem within the Penang National Park.
Location: Jalan Hassan Abas, Teluk Bahang, 11050 Tanjung Bungah, Pulau Pinang
14. Things to Do In Penang – Explore the Peranakan Culture in Pinang Peranakan Mansion
The Pinang Peranakan Mansion stands as a testament to the opulent lifestyle of the thriving Peranakan community in 19th-century Malaysia. The Peranakan, also known as the Baba Nyonya, were descendants of Chinese men who married local Malay women, and their fusion of cultures and prosperity left a lasting mark on the region.
This magnificent mansion belonged to Chung Keng Quee, one of Penang's wealthiest residents during the late 1800s. As a prominent businessman in the mining industry, his fortune allowed for the construction of this grand residence, showcasing a unique blend of Chinese and European architectural styles.
Today, the mansion has been transformed into a captivating museum dedicated to preserving and showcasing Peranakan culture.
Step inside and be transported to a bygone era as you explore the extensive collection of furniture, silverware, dresses, decorations, collectibles, and appliances that provide a vivid glimpse into the lifestyles and customs of the Peranakan community.
Before your visit, it's helpful to note a few details. The Pinang Peranakan Mansion is a must-see attraction in Malaysia, so expect it to be popular among visitors. Therefore, plan your visit accordingly to avoid large crowds and make the most of your experience.
Besides, the museum offers guided tours that provide valuable insights into the history and significance of the mansion and its artifacts.
Immerse yourself in the rich heritage of the Peranakan culture as you wander through the elegantly adorned rooms and corridors of the mansion.
Marvel at the intricate craftsmanship, exquisite furnishings, and ornate decorations that reflect the opulence of a bygone era. Don't forget to bring your camera to capture the beauty of this historical gem.
A visit to the Pinang Peranakan Mansion is not just a journey through history, but also an opportunity to appreciate the cultural diversity and vibrant heritage of Malaysia. Gain a deeper understanding of the Peranakan community's legacy and their contributions to the country's rich tapestry of traditions.
Note: It is advisable to check the opening hours and any entry requirements before your visit to ensure a smooth and enjoyable experience.
Entrance fee: RM20 ($4.50)
Time: 9.30 AM to 5.00 PM daily
Location: 29, Church St, Georgetown, 10200 George Town, Penang
15. Things to Do In Penang – Visit Snake Temple in Penang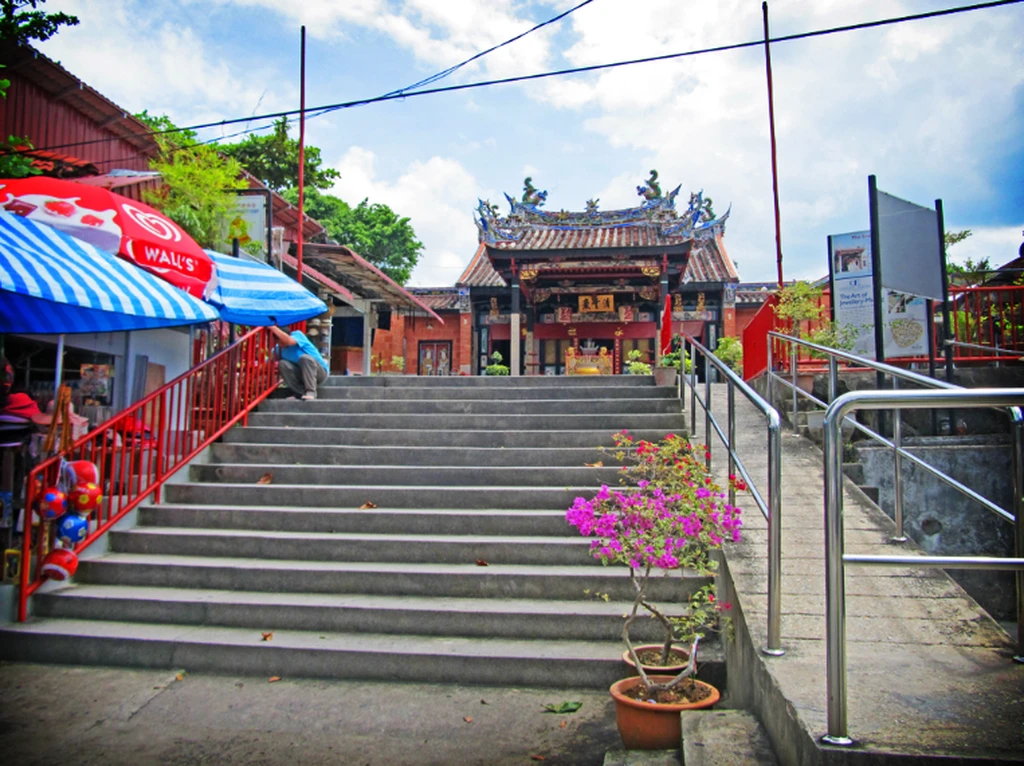 Step into the Snake Temple, a unique place of worship located just a short distance from Penang Island's airport. As you enter, light some incense and be prepared for an extraordinary sight—the temple is home to live pit vipers that roam freely within its premises.
Built in the mid-19th century to honor Chor Soo Kong, a revered Buddhist monk and healer, the Snake Temple has a fascinating legend associated with it. It is believed that during his lifetime, Chor Soo Kong provided shelter to local jungle snakes. After the temple was constructed in his honor, snakes started to appear at the site on their own.
Despite the presence of the snakes, the temple showcases exquisite architecture. Originally a simple attap structure, it has undergone significant renovations and enhancements over the years. Intricate detailing adorns the doors and rafter beams, adding to its charm.
The main temple leads to a courtyard where the Shrine Hall of Kuan Yin resides, surrounded by lush greenery and beautiful plants. As you follow the path, you'll reach the "snake pool," where snakes can be seen lounging on trees amidst the branches.
To ensure the snakes remain docile, incense is continuously burned within the temple. Local accounts suggest that many of the snakes, including Wagler's pit vipers and green tree snakes, have been de-venomed.
However, it is still important to exercise caution, refraining from touching or disturbing the snakes. While it is generally safe, it is advisable to be mindful of your surroundings and avoid bringing small children.
Before visiting the Snake Temple, it's helpful to know a few details. Located approximately a 25-minute drive from downtown Penang, you can easily reach it by taxi or the free shuttle bus.
Keep in mind that there are limited amenities in the vicinity, so consider planning your visit before or after your airport journey.
Adjacent to the temple, you can explore an exhibition featuring pythons and cobras, where you have the option to pay for a photo opportunity with these reptiles.
So, come and immerse yourself in the tranquility of the Snake Temple, marvel at its architectural beauty, and witness the remarkable coexistence between humans and snakes.
Location: Jalan Sultan Azlan Shah, Bayan Lepas Industrial Park, 11900 Bayan Lepas, Pulau Pinang
16. Things to Do In Penang – Visit or Stay in Cheong Fatt Tze's Blue Mansion
Step into the world of Cheong Fatt Tze, the esteemed diplomat and merchant known as the "Rockefeller of the East," and witness the grandeur of the Blue Mansion in George Town. Built in the 1880s during Cheong Fatt Tze's successful career, this remarkable home stands as a testament to his opulence and architectural vision.
With 38 rooms, hundreds of windows, seven staircases (including one imported from Scotland), and five courtyards, the Blue Mansion is a marvel to behold.
Its exquisite design draws inspiration from the Southern Chinese courtyard homes of the Su Chow dynasty, setting it apart from the prevailing Anglo-Indian style of the time. Intricate cast iron detailing adorns the porches, resembling delicate lace, while bright porcelain mosaics grace the gables.
In choosing the color for the mansion, Cheong Fatt Tze honored his heritage, defying the popular choice of white by opting for blue. This decision not only reflected his personal connection but also provided respite from Penang's sweltering heat.
While Cheong spent time in the house when his business held him in Penang, it became more of a family property.
Upon his passing in 1916, his will stipulated that the mansion remain in the family's possession, with funds allocated for its perpetual maintenance. Unfortunately, mismanagement led to the building's decline, and parts of it were occupied by squatters.
In 1989, after the death of Cheong Fatt Tze's last son, the dilapidated mansion was put up for sale. Thankfully, a dedicated group of locals outbid larger development firms and embarked on an ambitious restoration project.
Today, the mansion stands proudly as a UNESCO-recognized hybrid museum-bed and breakfast, meticulously restored to its former glory. Visitors can choose to stay in one of the 16 available rooms or join historical tours offered three times a day, allowing everyone to experience the magnificence of a tycoon's abode.
Immerse yourself in the splendor of the Blue Mansion, where the legacy of Cheong Fatt Tze lives on. Explore its captivating architecture, admire the intricate details, and appreciate the cultural significance of this historical gem.
Whether you choose to stay overnight or partake in a guided tour, the Blue Mansion welcomes all to indulge in the magnificence of a bygone era.
Stay in Cheong Fatt Tze's Blue Mansion: Book Here
Location: 14, Lebuh Leith, George Town, 10200 George Town, Pulau Pinang
17. Things to Do In Penang – Visit Penang Jewish Cemetery
Hidden behind weathered walls on a bustling road, far from the lively streets of George Town, lies the Jewish Cemetery, the oldest of its kind in Southeast Asia. It may be easy to overlook, but with a knock or a shout, the proprietor will emerge to open its gates, offering a brief tour of the site.
From the oldest grave dating back to 1835 to the newest one erected in 2011, the cemetery holds the stories of a fading community.
At first glance, the graves appear unmarked, resembling long, low triangles or domes reminiscent of ossuaries found in the Middle East. However, upon circling to the other side, inscriptions in Hebrew, some with English translations, come into view. These writings are tucked away in small alcoves on the sides of the coffin-shaped gravestones, facing away from the entrance.
Though the cemetery is now the resting place of the last ethnic Jew of Penang, who passed away in 2011, the memory of those interred here endures. Glass pebbles and stones are left as tokens, testament to the ongoing remembrance of the community. The absence of Jews in Penang is keenly felt within this secluded space.
The guestbook reveals that the cemetery often remains untouched for days or even weeks, but when visitors do come, they leave their names and countries of origin, representing a global pilgrimage. A few entries even grace the pages in Hebrew.
Regrettably, Penang's sole synagogue, established in 1929, could no longer gather the required quorum of ten or more adult Jews, leading to its closure in 1976. As a result, the Jewish Cemetery stands as the sole trace of a once-thriving community. Even the street adjacent to the cemetery, once known as Yahudi Road or "Jewish Street," has been renamed Jalan Zainal Abidin.
Before venturing to the Jewish Cemetery, keep in mind that the only entrance is through the gate on the main stretch of Jalan Zainal Abidin. The sections bordering the alleyway of the same name to the south are inaccessible due to the presence of tall stone walls.
Location: Jalan Zainal Abidin, 10400 George Town, Pulau Pinang
18. Things to Do In Penang – Visit Chaiya Mangalaram Thai Buddhist Temple
Discover the serenity of enlightenment at Wat Chaiya Mangkalaram, a remarkable temple in Malaysia featuring a massive reclining Buddha. In this temple, the essence of Buddhist philosophy comes to life, where worries fade away, and a profound sense of tranquility prevails.
Unlike other spiritual monuments, the purpose of the giant reclining Buddha is not to evoke sadness or loss. Rather, the 100-foot-long golden Buddha radiates a sense of inspiration, symbolizing the supreme happiness attained through nirvana.
Stretching across the temple, the Buddha's gentle smile and the play of natural light on his gold and white exterior create a captivating sight.
Originally a Thai temple, Wat Chaiya Mangkalaram was constructed in 1845 by a Thai monk and has since become a significant site of Buddhist devotion.
Many devoted followers of the temple have chosen to have their ashes placed in niches located behind the colossal Buddha statue. In eternal rest, they accompany the serene and contented presence of the Buddha.
Visiting Wat Chaiya Mangkalaram allows you to witness the embodiment of enlightenment and experience the profound peace it represents.
Take a moment to immerse yourself in the tranquil ambiance and be captivated by the awe-inspiring beauty of this remarkable site. The giant reclining Buddha serves as a reminder of the path to supreme bliss and the wisdom that lies within.
Location: 17, Lorong Burma, Pulau Tikus, 10250 George Town, Pulau Pinang
19. Things to Do In Penang – Visit Dhammikarama Burmese Temple
Immerse yourself in the captivating beauty of Dhammikarama Burmese Temple, a unique and awe-inspiring gem in Penang. As the only temple of its kind in the area, it holds a special place among the diverse religious sites in the region.
Located within the Theravada Buddhist co-op on Burma Lane, Dhammikarama Burmese Temple is one of the two major Buddhist temples in the vicinity. Its historical significance is recognized by its designation as one of Malaysia's preserved tourist attractions since 1988.
Among the temple's notable features are the majestic Panca Rupa statues, serving as guardians protecting the world. These awe-inspiring sculptures tower over a globe, symbolizing their sacred role in safeguarding the temple and its teachings.
Prepare to be enthralled by the intricate artwork that adorns the temple's buildings. Visitors from all corners of the globe flock to this sacred site to admire its rich history and marvel at the beautiful craftsmanship displayed throughout.
Step into Dhammikarama Burmese Temple and allow yourself to be transported to a realm of spiritual tranquility and artistic splendor. Experience the profound atmosphere of devotion and appreciate the unique cultural heritage preserved within its walls. A visit to this remarkable temple promises an unforgettable journey of discovery and appreciation for Malaysia's rich religious and artistic traditions.
Location: 24, Jalan Burma, Pulau Tikus, 10250 George Town, Pulau Pinang
20. Things to Do In Penang – Spend Your Night at a Beautiful Hotel in Penang
As a famous tourist spot in Malaysia, Penang has no shortage of nice hotels to stay in. Here are some of the best hotels in Penang:
Is Penang Worth Visiting?
Absolutely! Penang is definitely worth visiting for its captivating blend of historical, cultural, and natural attractions.
From exploring the charming streets of George Town with its colonial architecture and vibrant street art, to indulging in the mouthwatering street food scene that the island is famous for, Penang offers a memorable and diverse travel experience.
Whether you're a history enthusiast, a food lover, or simply seeking a tropical getaway, Penang's unique charm and warm hospitality make it a destination that shouldn't be missed.
FAQ
Are there any unique cultural experiences in Penang?
– Take a heritage walk through the historic streets of George Town.
– Indulge in the diverse street food culture and try local delicacies like Char Kway Teow, Nasi Kandar, and Penang Laksa.
Are there any family-friendly activities in Penang?
– Enjoy a fun-filled day at the ESCAPE Theme Park.
– Take a leisurely stroll at the Tropical Spice Garden.
What outdoor activities are available in Penang?
– Hike to the top of Penang Hill for breathtaking views.
– Take a boat ride to Monkey Beach for snorkeling or relaxing.
– Embark on a cycling tour around the island's scenic routes.
Are there any historical sites to visit in Penang?
– Explore the intricate Khoo Kongsi clan house in George Town.
– Visit the Penang War Museum to learn about the island's wartime history.
Conclusion
In Penang, there is something for everyone. From exploring the UNESCO World Heritage Site of George Town to indulging in mouthwatering street food, the island offers a captivating blend of culture, history, and natural beauty.
Whether you're strolling through vibrant streets, relaxing on picturesque beaches, or immersing yourself in unique cultural experiences, Penang promises a memorable and diverse travel experience that will leave you wanting to come back for more.
So, pack your bags and get ready to discover the charm of Penang firsthand.
Read More: