Wondering what are the best things to do in Selangor? Worry not as we have prepared a list of the best places to visit in Selangor and the fun activities you can do with your family and friends!!!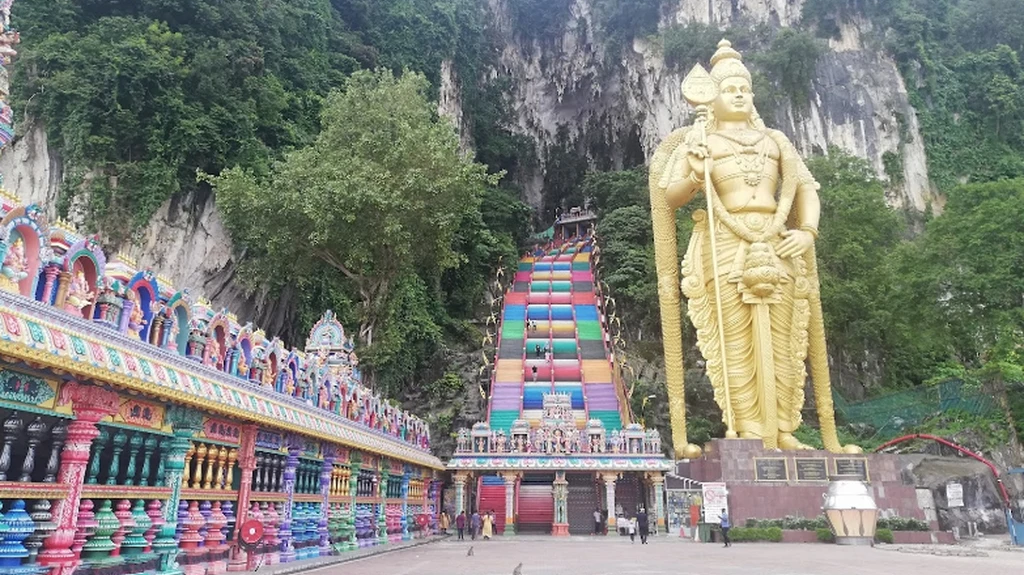 Selangor is a state in Malaysia known for its vibrant cities like Petaling Jaya, Shah Alam, and Kuala Selangor, and its cultural and historical attractions.
With a mix of urban development and natural beauty, Selangor offers a diverse range of experiences, from bustling city life to serene outdoor adventures.
In this article, you will find the following:
Best places to visit in Selangor
Top attractions in Selangor
Fun indoor and outdoor activities in Selangor
Let's dive right in!
15 Things to Do In Selangor with Family & Friends
Without further ado, here are some of the best things you can do in Selangor, including the unique places, top attractions, and fun activities.
1. Things to Do In Selangor – Explore Batu Caves
Explore the breathtaking Batu Caves, located just outside Kuala Lumpur in Selangor. These majestic limestone cliffs are adorned with caves and intricately carved cave temples. A significant Hindu pilgrimage site for Malaysia's Tamil residents, the caves offer a unique cultural and natural experience.
While there, you can immerse yourself in the local flora and fauna, encounter wild monkeys, and witness the dwelling of bats within the caves. For the adventurous souls, the area also provides thrilling rock climbing opportunities, boasting over 160 climbing routes to conquer.
Embark on the recommended Batu Caves Half-Day Tour, which takes you to the edge of Greater Kuala Lumpur in the suburb of Gombak. As you arrive, the sight of an immense staircase leading into the limestone crags and the colossal golden statue of Lord Murugan, the Hindu god of war, will leave you in awe.
While some minor temples reside at the ground level, most visitors make their way up the 272 steps to the caves, occasionally pausing to catch their breath or capture photos of the mischievous macaques nearby.
Situated a mere fifteen kilometers from the city center of Kuala Lumpur, the Batu Caves offer an enjoyable day trip and rank among the top attractions in Malaysia. These sprawling limestone cliffs house a cluster of caves and Hindu shrines.
Dominating the base of the cliff is a striking 140-foot golden statue of Lord Murugan, symbolizing strength and valor. Of the three main caves within the Batu Caves complex, the most renowned is the Cathedral Cave, perched atop the cliff and accessible via the 272 steps.
Prepare to be amazed by its grandeur, adorned with ornate Hindu shrines and featuring a large opening at the top, which allows radiant sunlight to illuminate the cavernous space.
It is advisable to arrive in the morning to avoid the intense afternoon heat. Entrance to the caves is free. Conveniently, the KTM Komuter rail provides a direct route from KL Sentral to Batu Caves, with a travel time of approximately 30 minutes.
Uncover the wonders of the Batu Caves, where nature's splendor merges with sacred Hindu heritage. Embark on a memorable journey, immersing yourself in the breathtaking cliffs, intricate cave temples, and the vibrant energy of this iconic Malaysian destination.
Half-day Batu Caves & KL Suburbs Tour: Book Here
Time: 7 AM to 8 PM
Location: Gombak, 68100 Batu Caves, Selangor
2. Things to Do In Selangor – Rock Climbing at Batu Caves
Experience the thrill of adventure at Batu Caves, a captivating limestone hill located just 13km north of Kuala Lumpur. This iconic destination is renowned for its magnificent temple and exhilarating rock climbing opportunities. It is a haven for adventure enthusiasts, offering residents, travelers, weekend adventurers, and experienced climbers an exciting pathway to explore, enjoy, and challenge their bodies on natural rock faces.
Batu Caves serves as the ultimate climbing hub in Kuala Lumpur, attracting enthusiasts from all corners of the globe seeking an adrenaline-fueled experience. However, it is important to note that this sport heavily relies on favorable weather conditions, so it's best to avoid climbing during the rainy season, typically from April to May. Despite torrential storms, the limestone rocks at Batu Caves dry up quickly, granting avid climbers access to their rugged beauty.
Reaching Batu Caves is incredibly convenient and affordable. Entry to the site is free, and you can conveniently catch a train that takes you right to the doorstep. Trains depart from KL Sentral every half an hour, with a fare of just RM4. This accessibility ensures that adventure seekers can easily embark on their thrilling journey amidst the awe-inspiring surroundings of Batu Caves.
Immerse yourself in the vibrant atmosphere of Batu Caves, where the melding of natural wonder and adventurous spirit creates an unforgettable experience. Whether you're scaling the limestone cliffs or marveling at the temple's intricate beauty, Batu Caves promises an exhilarating escapade for all who dare to embrace its challenges.
Discounted Ticket: Book Here
Location: Gua Damai Extreme Park, Jalan Fairuz Off Jalan Zamrut, Kampung Melayu Wira Damai, 68100 Batu Caves, Selangor
3. Things to Do In Selangor – Try White Water Rafting at Kuala Kubu Bharu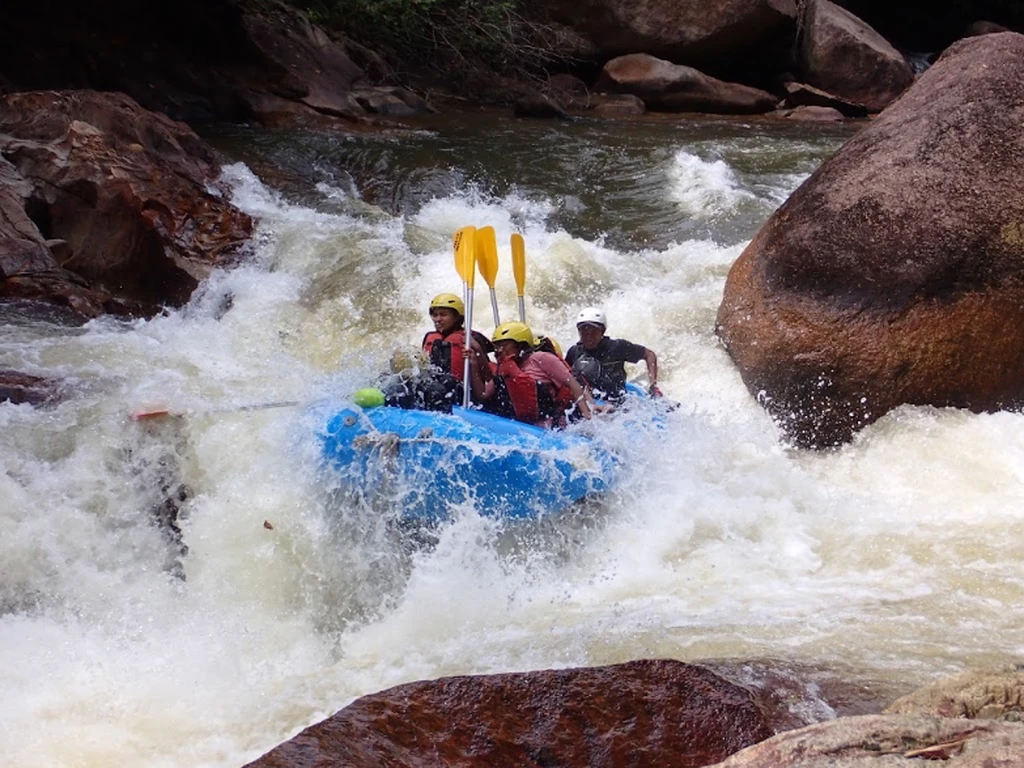 Experience the thrill of a lifetime with an incredible white water rafting expedition on the Selangor River in Malaysia. This exhilarating adventure takes you through some of the most remarkable rapids in Southeast Asia. Don your life jacket, join a professional guide, and get ready to conquer the roaring waters while learning the art of paddling and adhering to important safety measures.
Selangor is a haven for white water river rafting, offering visitors a unique and enjoyable experience surrounded by majestic hills and pristine waters. At first glance, rafting may seem daunting, but the exhilaration and adrenaline rush it brings are unparalleled. Don't miss out on this golden opportunity to challenge yourself and conquer the glorious splashes of white water.
As you navigate the crystal-clear waters of the Selangor River, marvel at the breathtaking views of Fraser's Hills. The experience is not only thrilling but also safe, as you will be provided with all the necessary equipment and guidance from experienced professionals. Capture some unforgettable moments through photographs and create lasting memories of this adrenaline-fueled adventure.
Give in to your cravings for adventure by securing tickets for the White Water Rafting Adventure in Kuala Kubu Bharu. Embark on an unforgettable journey down an 8 km long river, encountering thrilling grade II, III, and IV rapids for a duration of two hours. Whether you're seeking a heart-pounding escapade with friends or a memorable family experience, this white water rafting expedition will leave you enthralled and craving for more.
Get ready to feel the rush, conquer the rapids, and create lasting memories on this thrilling white water rafting adventure in Malaysia's Selangor region.
Discounted Slot: Grab Here
Meeting Location: Kuala Kubu Baru, Selangor, Malaysia
Activity Timings: 09:30 AM – 02:00 PM
Activity Duration: 4 Hours 30 Minutes (Approx)
Location: 44000 Kuala Kubu Bharu, Selangor
4. Things to Do In Selangor – Try Professional Tandem Paragliding/Parachute Experience at Bukit Batu Pahat, Kuala Kubu Bahru or Bukit Jugra, Banting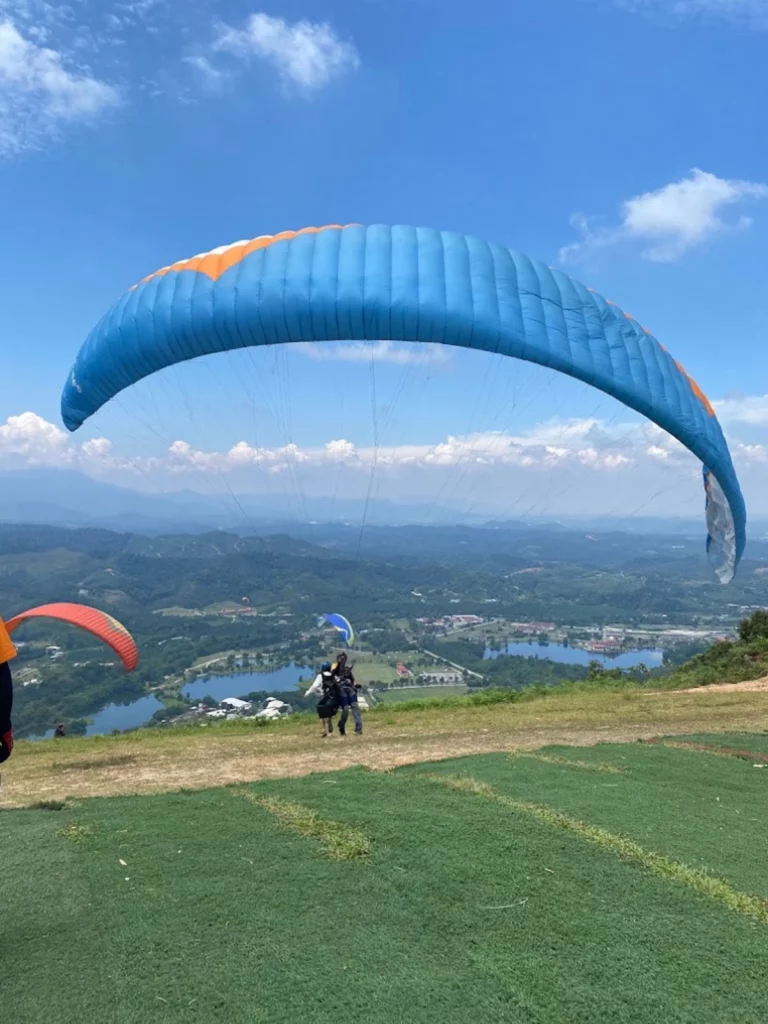 Are you ready for an adrenaline-pumping adventure? Look no further and embark on an unforgettable tandem paragliding experience at Bukit Batu Pahat, Kuala Kubu Bahru or Bukit Jugra, Banting, two of Malaysia's top paragliding destinations. Prepare to be amazed as you soar through the sky and witness the breathtaking beauty of hills, lakes, forests, and rivers from a bird's-eye view.
Strap into a comfortable harness and get ready for the thrill of a lifetime. With a certified instructor as your guide, you can sit back and enjoy a 360-degree panoramic view while they expertly pilot the parachute for you. Rest assured that your safety is paramount, as the professional crew will demonstrate essential safety procedures and carefully prepare all flight equipment.
Capture the excitement of your tandem paragliding adventure with a certificate of completion and share this thrilling experience with your loved ones. Soar above the majestic landscapes from 400 feet or 1400 feet above sea level and fly high for 15 minutes above the picturesque landscapes of Bukit Batu Pahat, Kuala Kubu Bahru or Bukit Jugra, Banting, feeling calm and at ease under the guidance of experienced and certified parachuting experts.
Don't forget to capture every exhilarating moment! While your veteran parachuting pilot ensures a smooth ride, use a GoPro camera to capture stunning shots of the natural scenery, preserving this thrilling flight as a cherished memory.
Join the paragliding scene in Selangor and embrace the exhilaration of this recreational and thrilling adventure sport. Whether you're a beginner or have no prior experience, the guidance of expert coaches will enable you to enjoy paragliding to the fullest. So, get ready to take flight and create memories that will last a lifetime.
Discounted Slot: Book Here
Location: Taman Millenium, 44000 Kuala Kubu Bharu, Selangor
5. Things to Do In Selangor – Camp5 Climbing & Bouldering in Klang Valley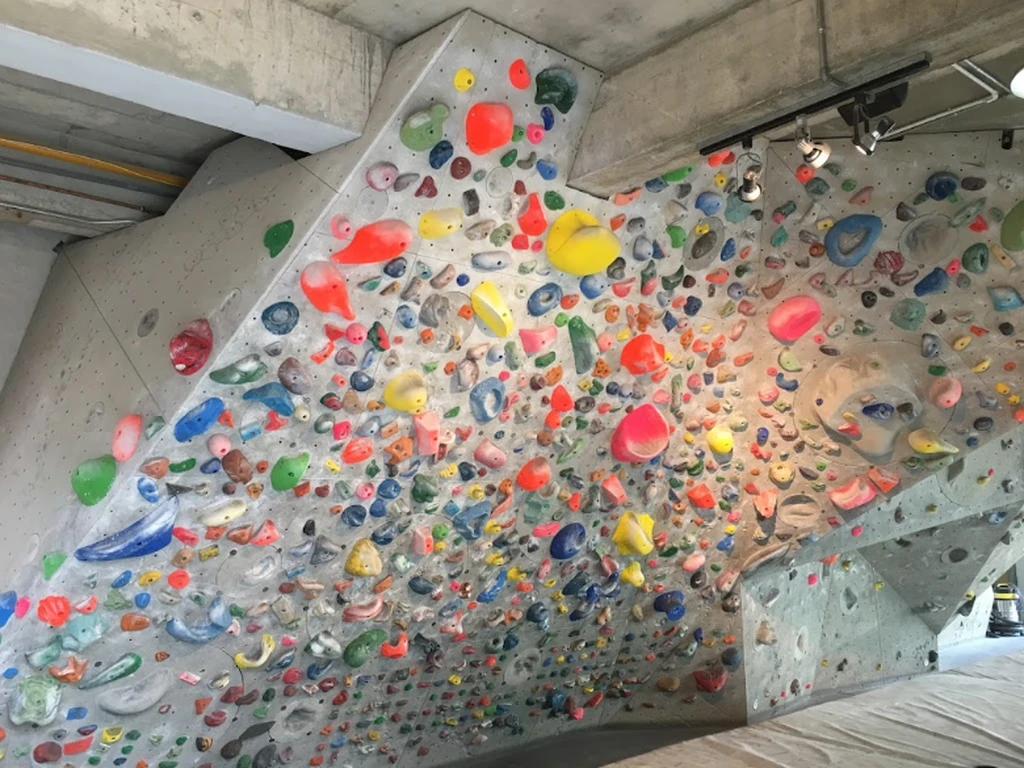 Embark on an exhilarating indoor adventure with your family and friends at Camp5 Climbing & Bouldering, one of Malaysia's most renowned climbing gyms. Located in Kuala Lumpur, this thrilling activity offers the perfect opportunity to challenge yourself and have a fantastic time.
Get ready to break a sweat as you engage in Camp5 Climbing & Bouldering in Kuala Lumpur. This dynamic activity allows you to test your strength and agility while scaling climbing walls and conquering boulders. Whether you're a beginner or an experienced climber, there's something for everyone, and professional guides are available to ensure your safety and provide assistance along the way.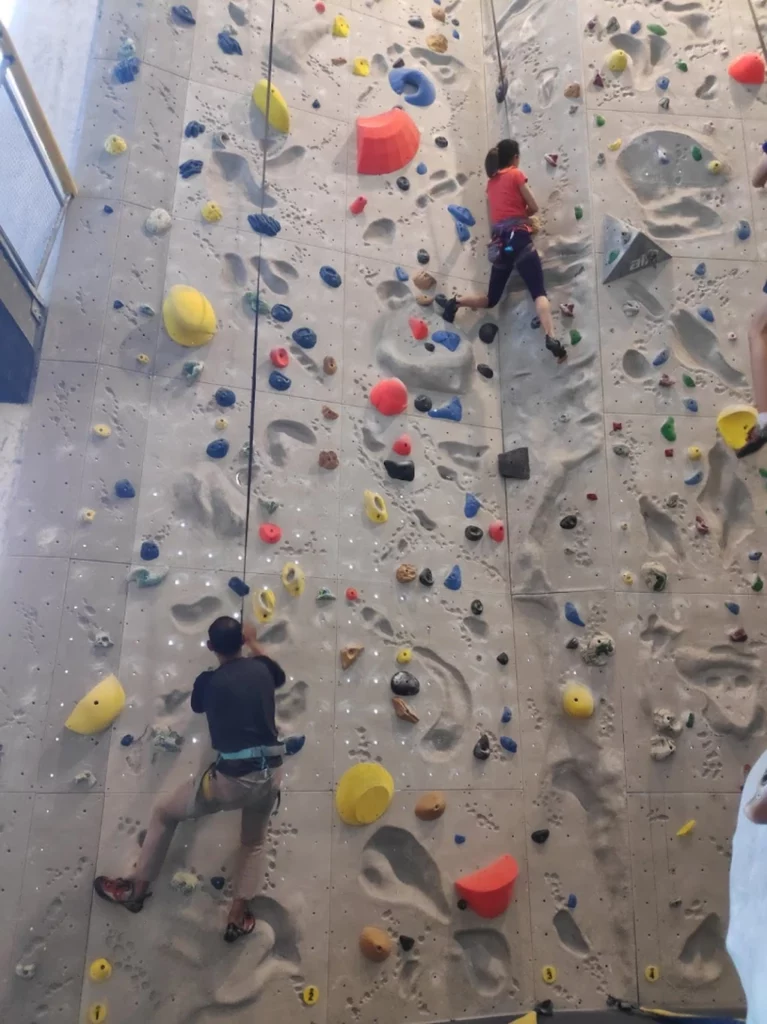 One of the advantages of this indoor adventure is that you don't need to worry about unpredictable weather conditions. Rain or shine, you can enjoy the excitement of climbing and bouldering within a controlled environment, making it a reliable option for adventure seekers.
Camp5 Climbing & Bouldering is conveniently available at three different branches, allowing you to choose the location that suits you best. Whether you're in the heart of Kuala Lumpur or its surrounding areas, you can easily access this thrilling experience and embark on a memorable journey of exploration and adrenaline.
So gather your friends and family, and prepare for an action-packed day at Camp5 Climbing & Bouldering. Push your limits, conquer new heights, and create unforgettable memories as you indulge in this exciting indoor adventure. Get ready to unleash your inner adventurer and have an incredible time in Kuala Lumpur's premier climbing gym.
Duration: 1 Hour (Approximate)
Location:
5th Floor, 1 Utama Shopping Centre, 1, Lebuh Bandar Utama, Bandar Utama, 47800 Petaling Jaya, Selangor
Lot UG- D1a, Utropolis Marketplace, Jalan Kontraktor U1/14, Sek U1, 40150 Shah Alam, Selangor
Lot 07 & 08, 4th Floor KL Eco City Mall, Jalan Bangsar, Bangsar, 59200 Kuala Lumpur
MUT-1 3rd Floor Sungai Wang Mall, Jln Sultan Ismail, Bukit Bintang, 59200 Kuala Lumpur
KL East Mall, Jln Lingkaran Tengah 2, Sunway Montana (U/C), 53100 Kuala Lumpur, Federal Territory of Kuala Lumpur
6. Things to Do In Selangor – Sunway Pyramid Ice Skating Experience in Selangor
Embrace a new hobby or enjoy a day of thrilling fun at Sunway Pyramid's ice skating rink, Malaysia's premier world-class ice sports entertainment center. This renowned venue has hosted prestigious international tournaments such as Skate Malaysia, Skate Asia, and World Ice Hockey 5's, ensuring a top-notch skating experience.
The ice rink boasts a sleek and modern design, providing the perfect setting for you to practice and master the art of skating.
Book your tickets and step onto the 39m x 22.5m ice rink, where you'll join fellow skating enthusiasts and have a blast interacting with them. Whether you're a seasoned skater or a beginner, a patient, friendly, and professional trainer will be by your side to assist and guide you throughout your skating journey.
Explore the exhilarating world of ice skating as you glide effortlessly across the smooth ice surface. This immersive experience offers a unique blend of excitement, skill-building, and camaraderie. Immerse yourself in the joyous atmosphere of Sunway Pyramid's ice skating rink, where people of all ages and skill levels come together to enjoy the sport.
Take advantage of the expert guidance provided by the on-site trainer, who is dedicated to teaching beginners the art of skating at Sunway Pyramid Ice Skating. Learn the basics, improve your technique, and embrace the thrill of gliding on ice. Whether you're looking to develop a new passion or simply seeking a fun-filled day with friends and family, this ice skating experience promises unforgettable moments of joy and exhilaration.
Experience the thrill of ice skating at Sunway Pyramid's state-of-the-art rink, where passion, skill, and fun merge to create an unforgettable adventure on ice.
Discounted Ticket: Grab Here
Activity Duration: 2 Hours (Approximate)
Sunway Pyramid Ice Skating Time:
Monday-Sunday: 10:00 AM – 07:30 PM
School break and public holiday: 09:00 PM – 09:00 PM
Ice Resurfacing Time:
Monday-Friday: 02:30 PM, 05:00 PM
Saturday-Sunday: 12:00 PM, 02:00 PM, 04:00 PM, 06:00 PM
Location: Floor B1 & F, Sunway Pyramid Shopping Mall, 3, Jalan PJS 11/15, Bandar Sunway, 47500 Subang Jaya, Selangor
7. Things to Do In Selangor – Have Fun at Sunway Lagoon Theme Park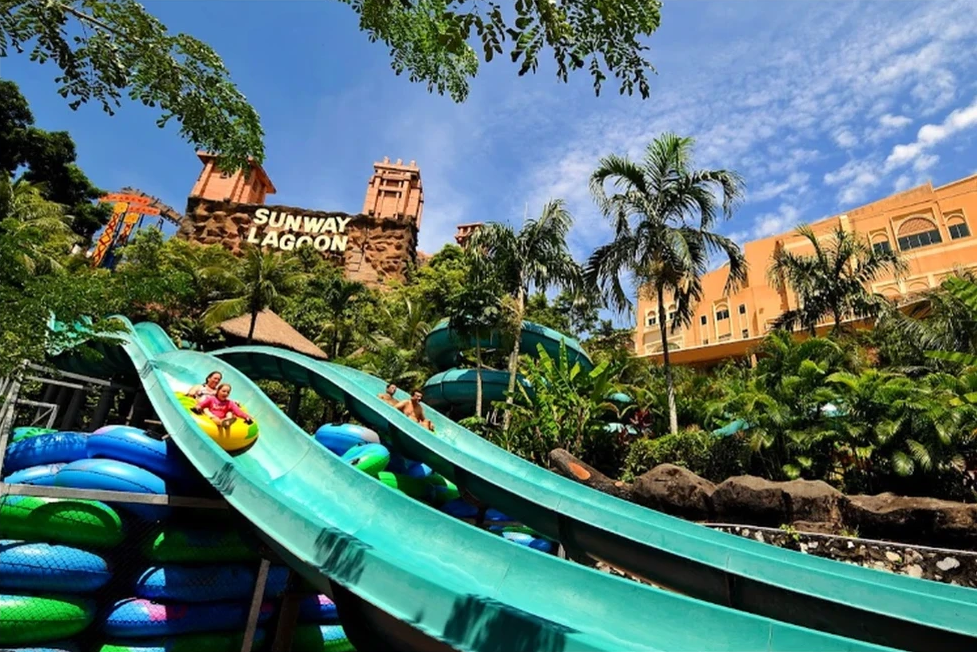 Unleash your inner child and experience an adventure-filled day at Sunway Lagoon, Malaysia's award-winning theme park located just a short 15-minute drive from the city. With five primary fun parks to explore, which are Water Park, Amusement Park, Wildlife Park, Extreme Park and Scream Park., this destination offers a plethora of thrilling activities and attractions suitable for visitors of all ages.
Embark on an adrenaline-pumping journey at the Adventure Park, where Malaysia's most exhilarating rides await. Take a deep breath as you soar through the air and enjoy a 360-degree view of the cityscape. Indulge in heart-stopping moments that will leave you with unforgettable memories.
Beat the heat and dive into the excitement of the Water Park, featuring crystal-clear waters and sandy beaches. Relax along the shore or indulge in an array of water rides that promise endless fun. Immerse yourself in the splendor of aquatic adventures and create joyful moments that will make a splash in your memories.
Discover the wonders of the animal kingdom at the Wildlife Park, where you can encounter unique species and engage in educational experiences. Step into the fantasy realm of Nickelodeon Lost Lagoon and let your imagination run wild as you explore its enchanting attractions. With over 80 attractions spread across 88 acres, Sunway Lagoon guarantees a day filled with laughter, thrills, and unforgettable adventures.
From the exhilarating Vuvuzela slide to the captivating Wildlife Encounters, there is something for everyone at Sunway Lagoon. Whether you're seeking a rush of adrenaline on the Grand Canyon River Rapids or embracing the spooky excitement of Nights of Fright, this theme park offers a diverse range of activities that cater to all tastes.
Prepare yourself for an extraordinary experience packed with fun and excitement at Sunway Lagoon Theme Park. With its wide variety of attractions and thrilling adventures, this destination promises a day filled with endless joy and unforgettable moments.
Discounted Ticket: Book Here
Activities – Vuvuzela, Little Zimbabwe, Surf Beach, Captain Kids' Candyland, Grand Canyon River Rapids, Colorado Splash, Wildlife Encounters, Go Kart, Bungee Jumping, Archery, Nights of Fright.

Time: 10 AM to 6 PM daily
Location: Sunway Lagoon, 3, Jalan PJS 11/11, Bandar Sunway, 47500 Subang Jaya, Selangor
8. Things to Do In Selangor – Try Bungee Jumping @ Sunway Lagoon X Park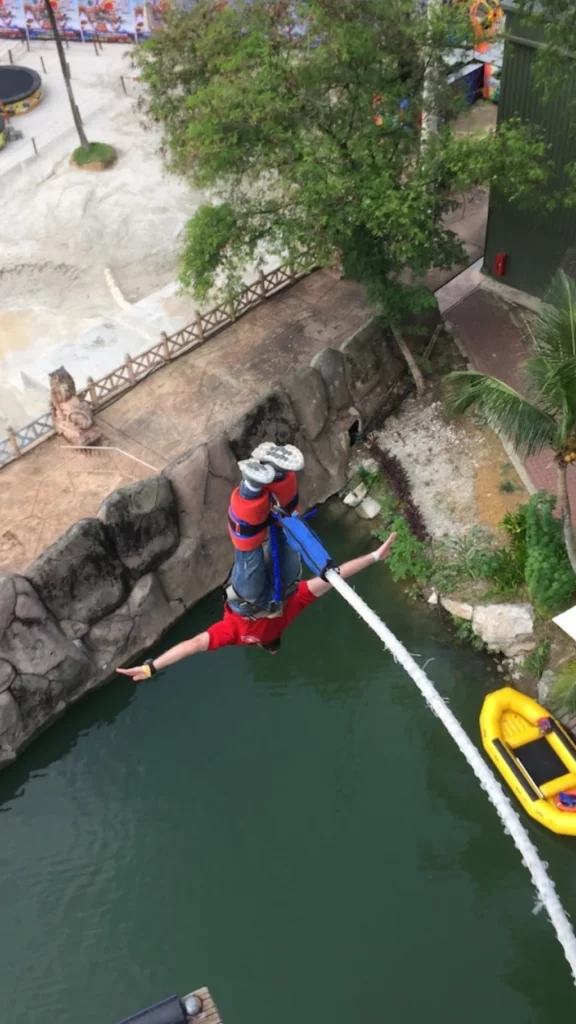 For an exhilarating and offbeat experience in Malaysia, look no further than Bungee Jumping. This adrenaline-pumping adventure sport is a must-try, especially for honeymooners seeking excitement.
Malaysia is renowned worldwide for its Bungee Jumping opportunities, attracting thrill-seekers from all corners of the globe. Don't miss the chance to leap from a height of 22 meters above sea level, creating memories that will last a lifetime in just a thrilling 5-6 seconds.
Bungee Jumping in Malaysia is an adventure of a lifetime. Tourists flock to the country to partake in this heart-pounding activity that promises an unforgettable experience. Sunway Lagoon Theme Park stands as one of the most renowned and permanent Bungee jumping locations in Malaysia. While the jump height of 21 meters may seem modest compared to other destinations, the thrill and excitement it offers are second to none.
First-time jumpers may find the experience intimidating yet exhilarating. It is crucial to select a reputable bungee jumping agency to ensure your safety and enjoyment. Upon completion of the jump, you will receive a certificate that you can proudly flaunt to your friends and family, commemorating this daring achievement.
Make your honeymoon in Malaysia truly unforgettable by embracing the adventure and excitement of Bungee Jumping. Take a leap of faith, feel the rush of adrenaline, and create memories that will be etched in your hearts forever. Don't hesitate to embrace this thrilling opportunity and conquer your fears in the stunning landscapes of Malaysia.
Time: 10 AM to 6 PM
Price: RM130 (Adult), RM 90 (Kid and Senior Citizen)
Location: Sunway Lagoon, 3 Jalan PJS 11/11, 46150, Petaling Jaya, Selangor, Bandar Sunway, 46150
9. Things to Do In Selangor – Windlab Indoor Skydiving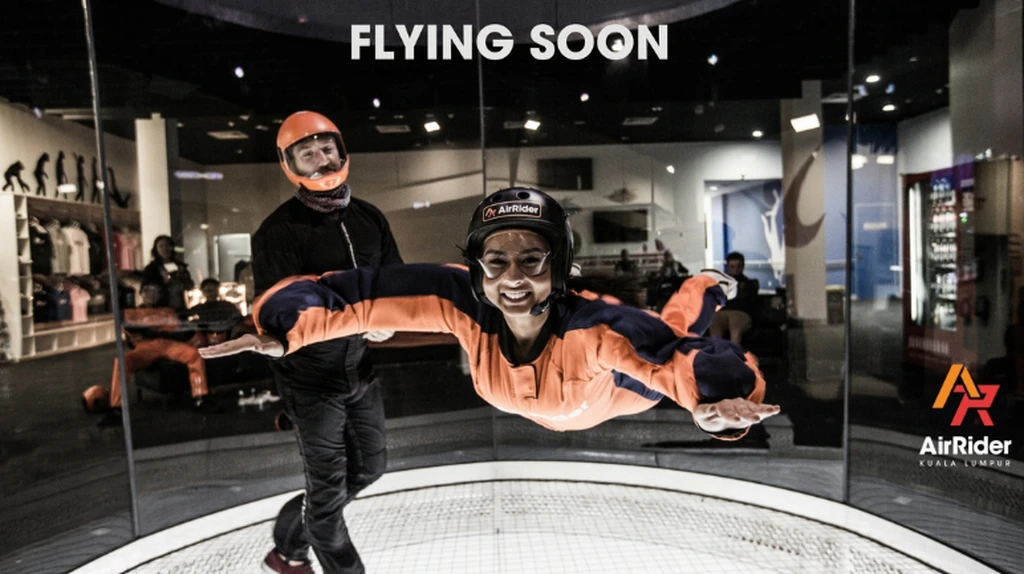 Experience the exhilarating thrill of skydiving without jumping out of a plane at Windlab Indoor Skydiving, located in the renowned 1 Utama Shopping Centre in Selangor, Malaysia. Step into the world of simulated outdoor skydiving and feel the rush of soaring through the air at an incredible altitude of 14,000 feet.
Under the guidance of internationally trained instructors, you'll learn the art of flying, balancing, and maneuvering during this adrenaline-pumping adventure. Prepare yourself for an authentic skydiving experience as you enter the wind tunnel, equipped with safety gear, a helmet, a suit, and goggles that mimic the conditions of outdoor skydiving.
The Windlab Indoor Skydiving experience lasts for approximately 1 hour and 30 minutes, allowing you ample time to master the art of indoor flight. Upon arrival, you'll receive a comprehensive briefing from your instructor, who will explain the dynamics of the activity and ensure your safety throughout.
Choose from a range of packages, including options for individual flights (2, 4, or 10 flights) or group activities for up to 5 people. Once you've completed the training session, enter the wind chamber and immerse yourself in the incredible sensation of freefalling from a staggering height.
Let go of any fear and embrace the adventure as you enjoy every moment of this unique and thrilling experience. Windlab Indoor Skydiving at 1 Utama Shopping Centre offers the perfect opportunity to defy gravity and discover the excitement of skydiving in a safe and controlled environment. Get ready to soar through the air and create memories that will last a lifetime.
Discounted Ticket: Book Here
Windlab Indoor Skydiving Duration: 1 Hour 30 mins
Time:
10 AM to 10 PM (Sun – Thurs)
10 AM to 10.30 PM (Fri & Sat)
Location: 1 Utama Shopping Centre, S601, 1 Utama E, 1, Lebuh Bandar Utama, Bandar Utama, Petaling Jaya, Selangor
10. Things to Do In Selangor – Climb Broga Hill at Semenyih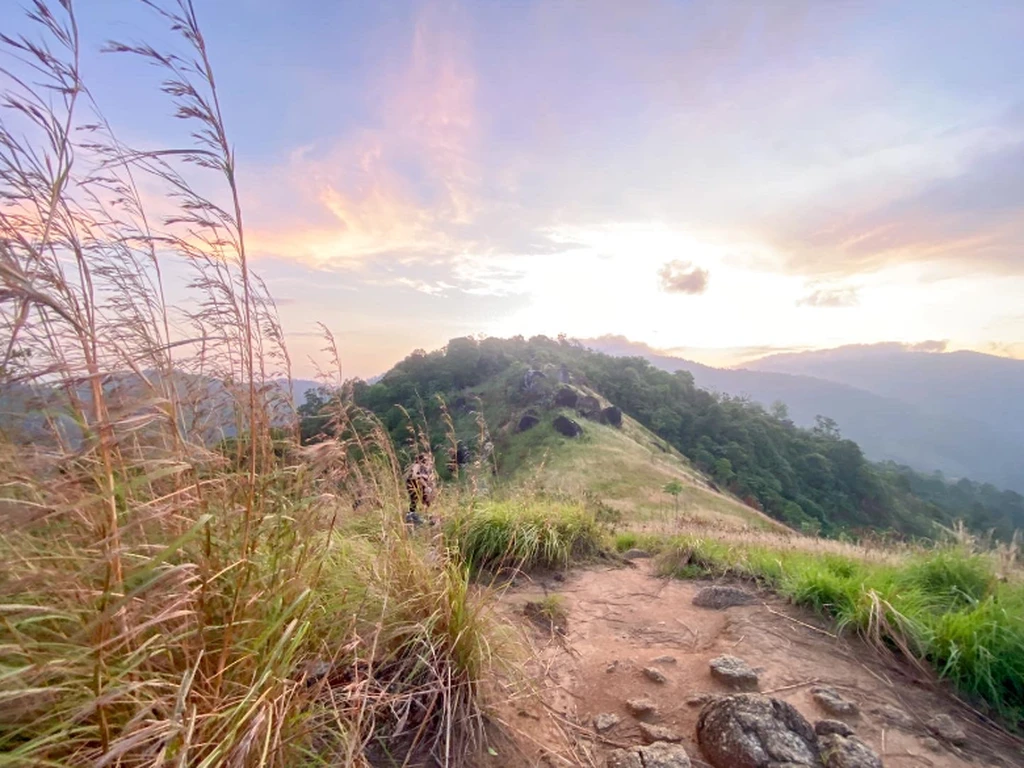 Embark on an exhilarating adventure and conquer the renowned Broga Hill in Malaysia. This breathtaking hill offers a mesmerizing view and is particularly famous for its stunning sunrise vistas.
The hike typically takes around two hours, and while the trail is not overly challenging, it demands a certain level of caution, especially during rainy conditions when it can become slippery.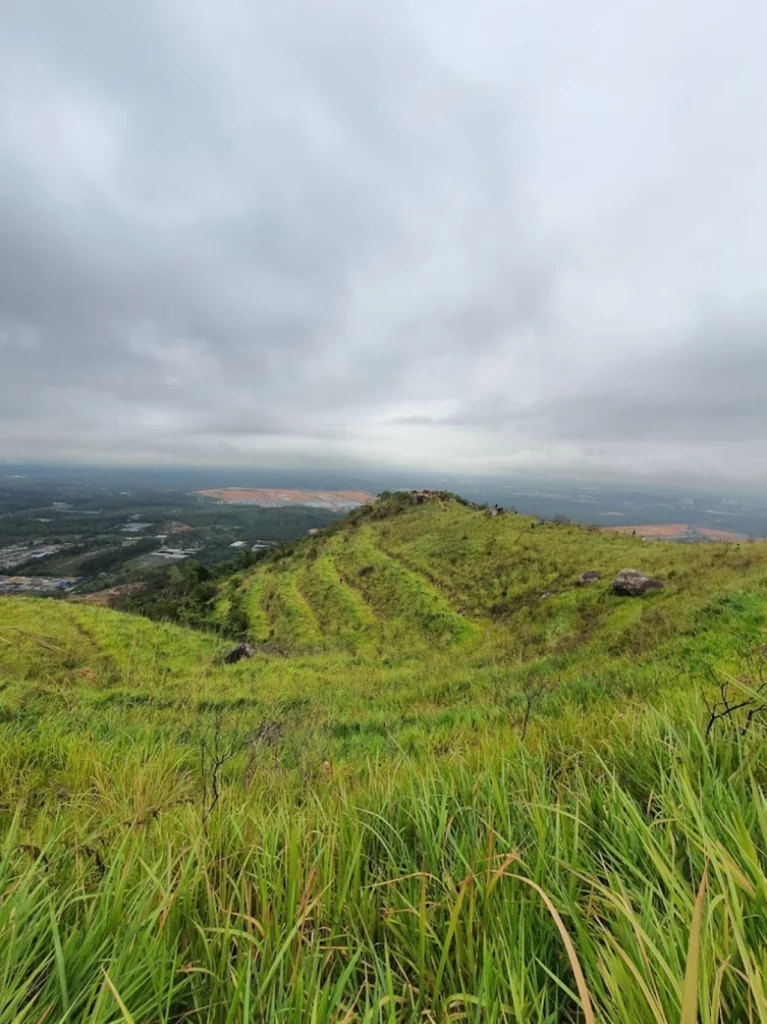 Before setting off, be sure to pay the affordable entrance fee of RM5 per person. To avoid additional charges from another landowner, opt for the right-side trail after payment, as the hill is situated within a private palm tree farm.
Broga Hill is an ideal destination for those seeking a quick and rewarding hiking experience. The surroundings are well-maintained and feature clear pathways, stairs, and even ropes to assist hikers. Kudos to the efforts put into preserving this natural gem. To fully enjoy the tranquility and avoid crowds, it is highly recommended to start your hike as early as possible, as the weekends tend to attract a significant number of hikers.
As you ascend, you'll be delighted to find three well-maintained hilltops, each offering its own unique charm. If you plan to hike in the morning, be sure to bring a torchlight to illuminate your path and enhance your safety during the early hours.
Prepare yourself for a memorable journey as you conquer Broga Hill, immersing yourself in nature's splendor, reveling in panoramic views, and relishing the sense of accomplishment that comes with reaching the summit. Remember to prioritize safety and enjoy every moment of this remarkable outdoor experience.
Location: Jln Broga, 43500 Semenyih, Selangor
11. Things to Do In Selangor – City Escape: Kuala Selangor Day Trip
Embark on an unforgettable journey to Kuala Selangor and immerse yourself in the region's natural beauty and hidden treasures. Say goodbye to the typical tourist bus experience and let a local guide lead the way, ensuring you make the most of your visit to this remarkable destination. Prepare to be amazed as you venture beyond Kuala Lumpur and discover the captivating highlights that await you.
Join your knowledgeable host on a scenic road trip through Kuala Selangor, where every stop unveils a new surprise. From the enchanting Kuala Selangor itself to the majestic Bukit Melawati and the mesmerizing Firefly Park, each destination will leave you in awe. Along the way, you'll be treated to breathtaking views that showcase the true splendor of this region.
Explore the wonders of Kuala Selangor at your own pace, guided by a local who knows the ins and outs of the area. This personalized experience allows you to uncover hidden gems and immerse yourself in the local culture and traditions.
From historical landmarks to stunning natural landscapes, this journey promises an array of unforgettable sights and experiences.
Kuala Selangor Day Tour from KL: Book Here
Sky Mirror Experience at Sasaran Beach: Book Here
Blue Tears Experience with Boat Cruise: Book Here
12. Things to Do In Selangor – Kuala Selangor Fireflies (Kampung Kuantan Firefly Park) Tours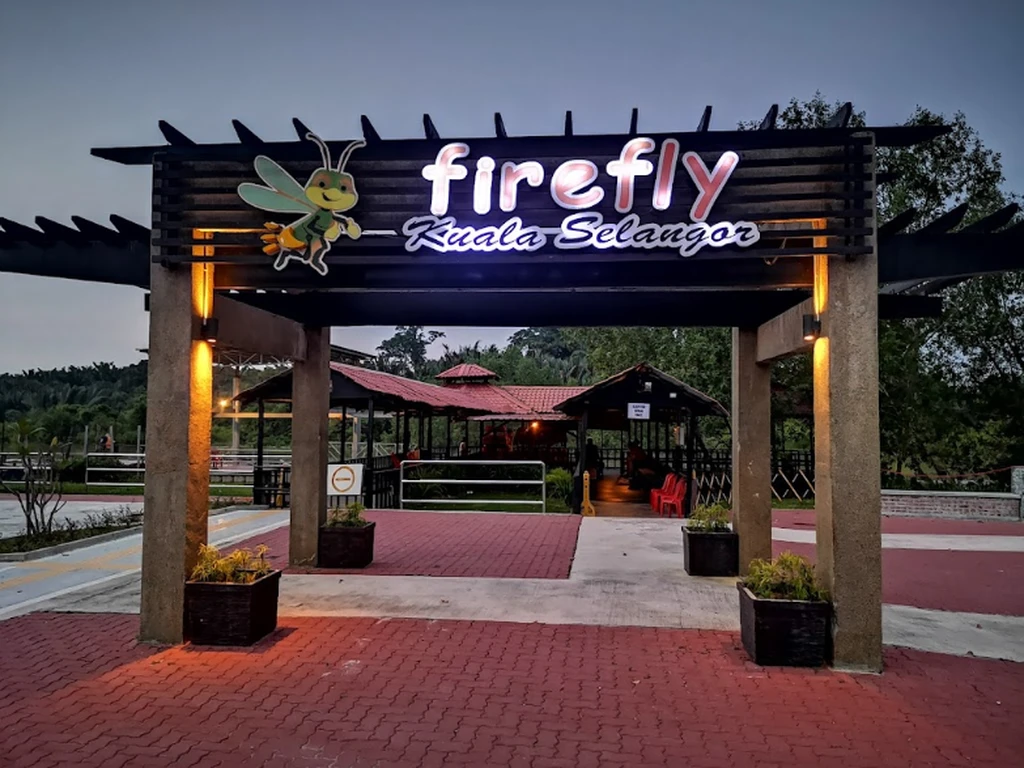 Immerse yourself in the magical spectacle of nature at Kampung Kuantan Firefly Park in Kuala Selangor, Malaysia. Witness the enchanting dance of thousands of fireflies as they illuminate the berembang trees along the Selangor River.
This mesmerizing display of bioluminescence is a sight to behold, with each firefly species contributing its own unique light pattern. Together, they create a symphony of sparkling lights, transforming the mangrove swamps into a breathtaking wonderland.
Don't miss the opportunity to experience this natural marvel on the Kuala Lumpur Night Tour. While on the tour, indulge your taste buds in some delicious and mouthwatering seafood, adding an extra layer of excitement to your experience. As you delve deeper into the surroundings, you'll also have the chance to encounter unique species of flora and fauna, further enhancing the richness of this adventure.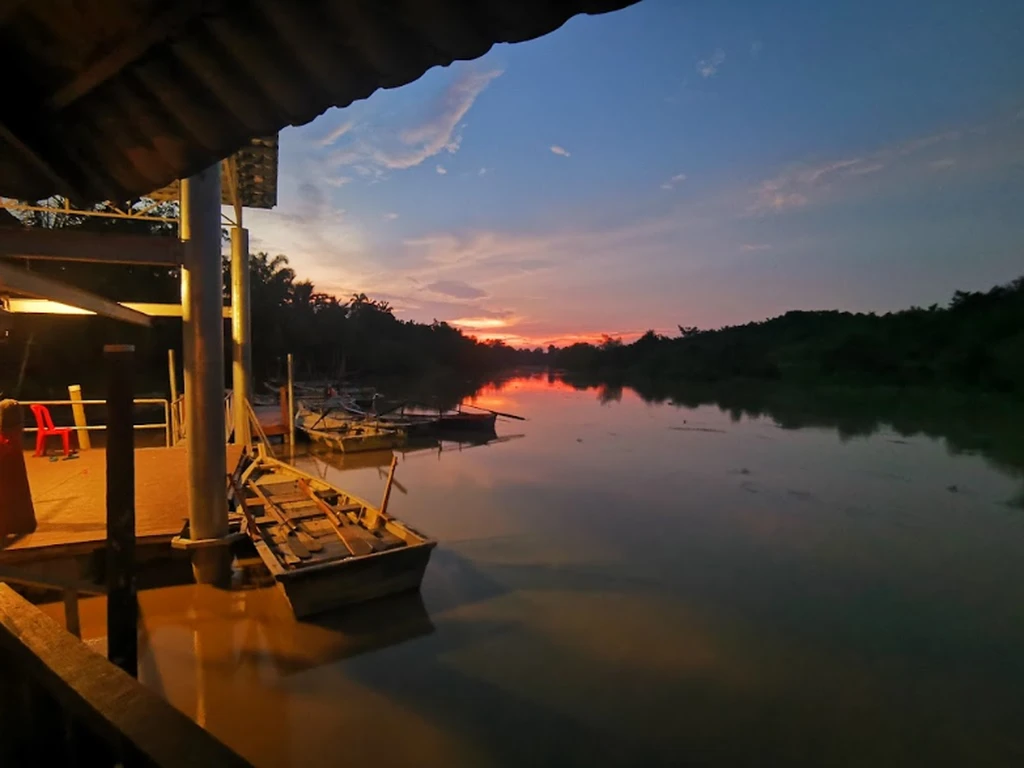 Join the nightly boat rides and let the magical ambiance of the firefly-lit atmosphere transport you to a world of wonder. The Kuala Lumpur Night Tour offers a delightful blend of nature's beauty, gastronomic delights, and the thrill of discovering remarkable wildlife. It's an experience that will leave a lasting impression, creating cherished memories of Malaysia's natural splendor.
Fireflies Boat Cruise Experience: Book Here
Fireflies Night Tour with Seafood Dinner & Boat Trip: Book Here
Location: Kampung Kuantan, 45000 Bestari Jaya, Selangor
13. Things to Do In Selangor – Visit Melawati Hill (Bukit Melawati)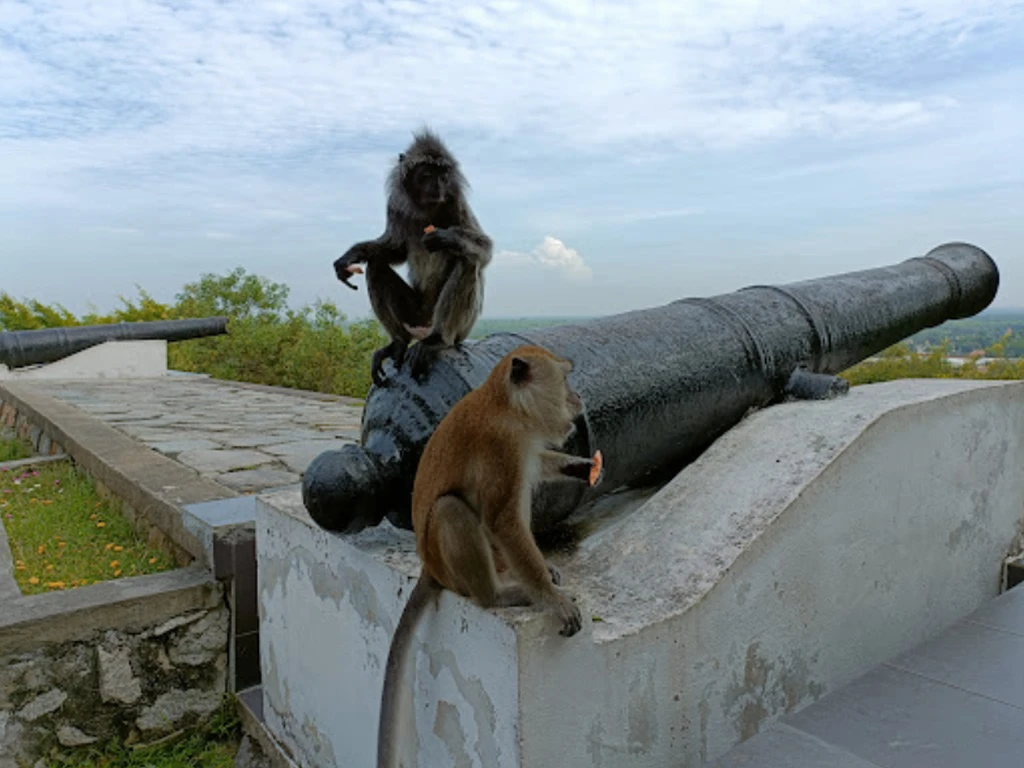 Embark on an exhilarating journey to Melawati Hill, the historic epicenter of Kuala Selangor in Malaysia. As you ascend the hill, you'll witness the graceful movements of silvered leaf monkeys, who playfully traverse the treetops. These enchanting creatures add a touch of magic to your adventure, creating a captivating atmosphere.
At the summit of Melawati Hill, a treasure trove of historical relics awaits. Explore the colonial-era lighthouse that stands as a silent sentinel, offering panoramic views of the surrounding landscape. Immerse yourself in the stories of the past as you discover cannons, remnants of a fort, and a royal mausoleum. These artifacts provide glimpses into a bygone era, inviting you to delve deeper into the rich history of Kuala Selangor.
One intriguing highlight of Melawati Hill is a well with a gory history. Uncover the dark tales surrounding this well, which witnessed significant events in the past. Its presence serves as a reminder of the stories and struggles that have shaped the region.
To delve even deeper into the historical narrative, visit the small museum dedicated to the history of Selangor state. Here, you can gain valuable insights into the heritage and culture of the region, further enriching your experience on Melawati Hill.
Melawati Hill is not only a site of historical significance but also a haven of natural beauty. The presence of silvered leaf monkeys adds an element of wonder to the journey, blending history with the allure of the surrounding lush greenery. Allow yourself to be transported to a different time as you explore the fascinating past of Kuala Selangor atop Melawati Hill.
Location: 45000, Kuala Selangor, Selangor
14. Things to Do In Selangor – Taman Eko Rimba Kanching Waterfalls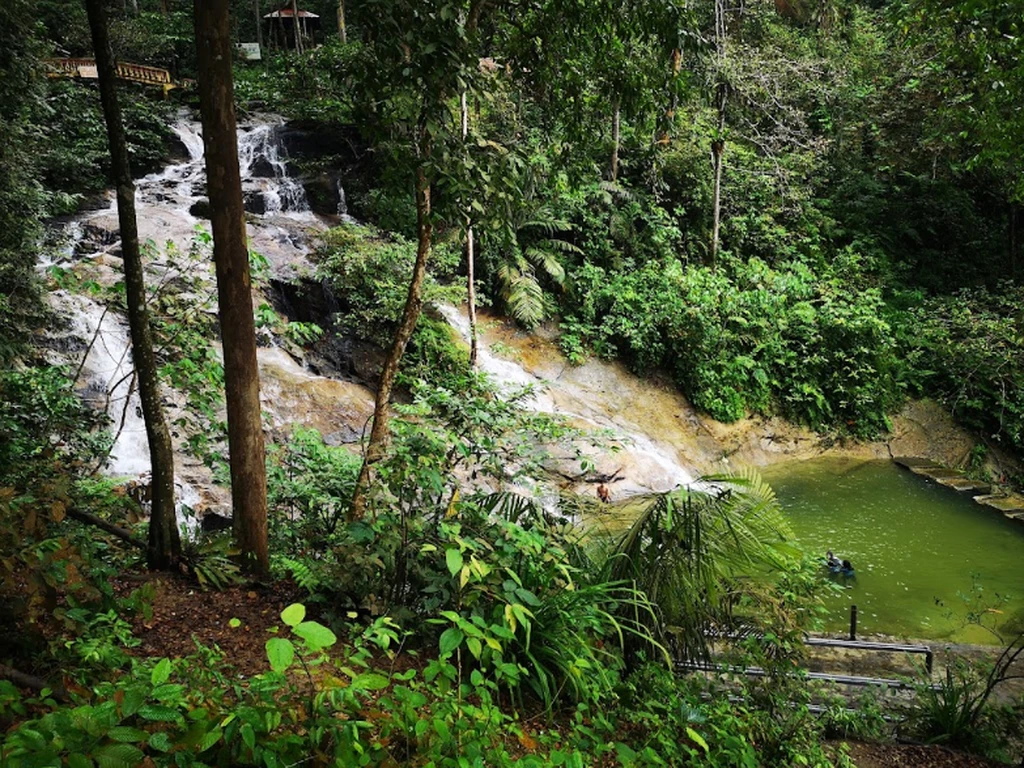 Escape the hustle and bustle of Kuala Lumpur and discover a hidden gem just a short 35-minute car ride away. Nestled amidst the tranquility of nature, lies a magnificent waterfall that cascades down seven vertical drops. This breathtaking marvel is the Kanching Waterfall in Taman Eko Rimba, a must-visit retreat from the busy city.
Upon arrival at the park, you'll be greeted by a charming picnic area, complete with swings and a cozy little restaurant. Take a moment to soak in the serene atmosphere as you prepare for your adventure. Keep an eye on your belongings, as the area is also home to a few playful monkeys.
As you venture deeper into the forest and follow the gentle flow of water, you'll reach the first tier of the waterfall. Here, a picturesque scene awaits you, with a tranquil pond inviting you to take a refreshing swim. Feel the cool, crystal-clear water embrace your body as you immerse yourself in nature's embrace.
The Kanching Waterfall is a series of seven tiers, each with its own unique charm and varying distances up the hill. What sets this place apart is its serene ambiance and lack of crowds. It offers the perfect opportunity to connect with the region's diverse wildlife, granting you an up-close and personal encounter with nature's wonders.
It's important to note that Taman Eko Rimba and the Kanching Waterfall are accessible only by car or taxi, as there is no public transportation available. Plan accordingly and ensure you have reliable transportation to fully enjoy this hidden paradise.
Location: Templer Park, 48000 Rawang, Selangor
15. Things to Do In Selangor – Have Fun at Wet World Water Park in Shah Alam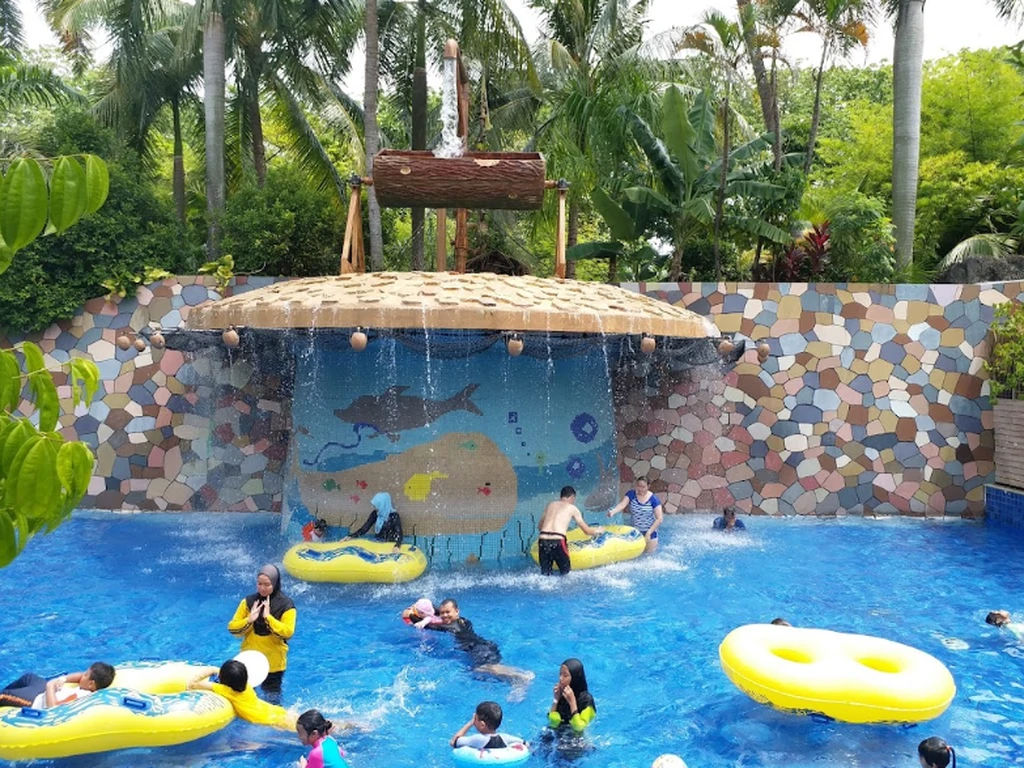 Escape the scorching heat of the city and indulge in a thrilling water adventure at the Wet World Water Park in Shah Alam. This expansive water park is one of the largest chains in the country and promises a day filled with excitement and relaxation. Dive into the refreshing pools and let the cool water wash away your worries.
With a wide array of rides and attractions, Wet World Water Park guarantees a fun-filled experience for everyone. From exhilarating water slides to lazy rivers, there's something for all ages to enjoy. Whether you're seeking an adrenaline rush or simply want to lounge by the pool, this park caters to all preferences.
One of the standout features of Wet World Water Park is its commitment to providing value for money. With affordable prices and a range of experiences, it's the perfect destination for families and friends to create lasting memories together. The park is designed with a family-oriented approach, ensuring that everyone can find something to enjoy.
Celebrate special occasions or organize events at Wet World Water Park, as it offers a fantastic venue for various gatherings. Whether it's a birthday party, a company outing, or a school trip, the park accommodates all kinds of celebrations. You can relax and have fun while the park takes care of the entertainment and facilities.
Discounted Ticket: Book Here
Time: 10 AM to 6 PM (Thurs to Tues)
Location: Taman Tasik Shah Alam, 3A, Persiaran Dato Menteri, Seksyen 14, 40000 Shah Alam, Selangor
Is Selangor Worth Visiting?
Selangor is definitely worth visiting for its rich cultural heritage, modern cityscape, and natural beauty.
From exploring the vibrant streets of Kuala Lumpur to discovering the ancient temples and lush rainforests, Selangor offers a unique blend of experiences that make it an enticing destination for travelers.
FAQ for Things to Do in Selangor
Are there any shopping destinations in Selangor?
Yes, Selangor is home to numerous shopping malls including Sunway Pyramid, 1 Utama, and IOI City Mall, where you can find a wide range of retail outlets, entertainment facilities, and dining options.
Can I experience local cuisine in Selangor?
Absolutely! Selangor is renowned for its diverse food scene. Visit places like Petaling Jaya and Subang Jaya for popular street food, or explore the numerous local restaurants and food stalls in Klang for authentic Malaysian cuisine.
Are there any family-friendly attractions in Selangor?
Yes, Sunway Lagoon Theme Park is a fantastic choice for families, offering a variety of thrilling rides, water slides, and interactive animal exhibits.
Can I visit Selangor on a day trip from Kuala Lumpur?
Yes, Selangor is conveniently located near Kuala Lumpur, making it possible to explore several attractions in a day. Plan your itinerary accordingly and consider visiting places like Batu Caves or Sunway Lagoon.
Conclusion
In Selangor, there is something for everyone, from iconic landmarks like Batu Caves to thrilling experiences at Sunway Lagoon Theme Park. Outdoor enthusiasts can explore nature parks and go hiking, while food lovers can indulge in a diverse culinary scene.
Whether you're seeking cultural immersion, family-friendly fun, or a convenient day trip from Kuala Lumpur, Selangor offers a well-rounded and enjoyable experience for all.
Read More: