CozyBerries.com is the Malaysia's leading consumers' resources website.
We help you get more for your money by providing the information and resources you need to make the right decision, whether you are looking to buy a product or service.
We want to improve your home and life.
Yes, it's all about you.
Our Works Have Been Featured On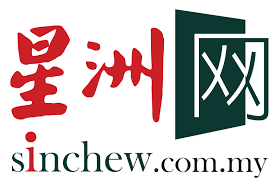 And many more.
Trusted Informational Resources
Our team research and validate every single source to write useful articles that benefits our fellow Malaysian readers.
These informational articles, tips, and guides are written with the purpose to improve your life.
We provide useful articles and resources on home, kitchen, health, lifestyle, and more.
Consumers Survey
We are very strategic with what we are doing.
We frequently run online surveys to Malaysian readers to know what they want and what's their thoughts to improve our content.
We also partnered with local surveys and research firms to run surveys on a large scale, both online and offline to gather consumers' data.
To better serve our readers, we featured Top 100 list of services and companies on different professions with recognition badge based on real consumers' survey data.
Product Research
We provide in-depth product research articles to help you in choosing the best product with maximum value and satisfaction.
Our team spends an average of 30 hours in products researching, reviewing, traveling for on-site testing, comparing, filtering, writing, and editing to give you the best value from your purchase.
Looking to buy a product for your home, yourself, or someone else?
Read our guides to avoid regret or wrong purchase.
Mission of CozyBerries
We want to equip you with the right and valuable information to help you in making the right decision for your life.
Why Trust CozyBerries?
Our team spend averagely 30 hours conducting research, testing, compare, review, and write the articles to ensure the information provided is top quality and helpful to you.
By reading the contents here, you don't have to waste your precise time as you can directly tap into our well-research results.
CozyBerries is trusted by thousands of Malaysian.