Looking for the attractions & places to visit in Sabah? We have prepared a list of attractions in Kota Kinabalu, Sandakan, Kudat & Ranau in Sabah!!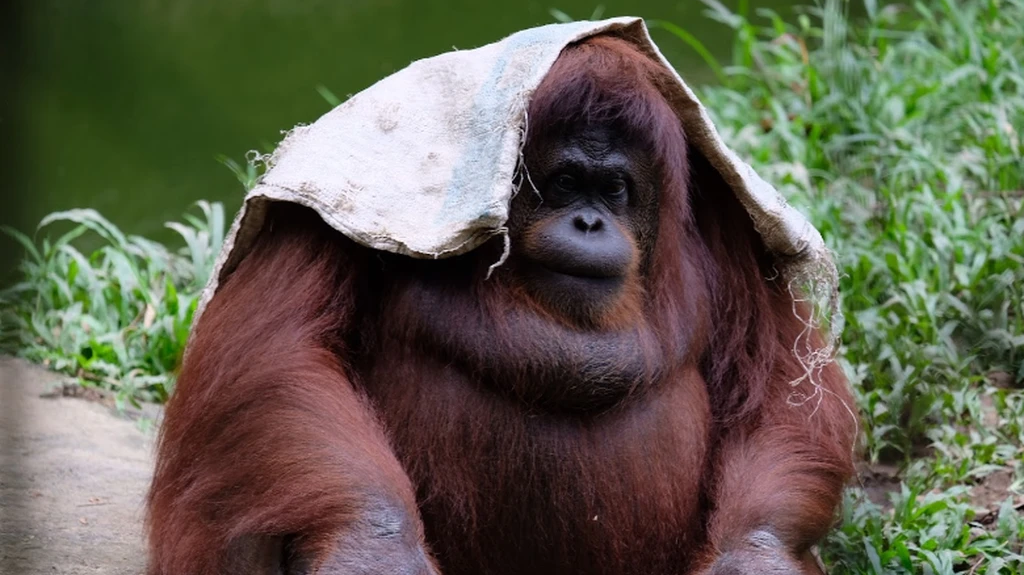 Sabah is a state located in the northern part of the island of Borneo, Malaysia, known for its rich biodiversity and stunning natural landscapes.
With its lush rainforests, pristine beaches, and majestic Mount Kinabalu, Sabah offers a captivating blend of adventure, cultural heritage, and breathtaking beauty.
In this article, you will find the following:
Attractions & places to visit in Sabah
Attractions in Kota Kinabalu
Attractions in Sandakan
Attractions in Kudat
Attractions in Ranau
Let's dive right in!
Attractions in Kota Kinabalu Sabah
Without further ado, here are some of the best places to visit and attractions in Kota Kinabalu Sabah.
1. Attractions in Kota Kinabalu – Visit Kota Kinabalu (KK) Town
Kota Kinabalu, affectionately known as KK, is the vibrant base for exploring Sabah, the Malaysian state of Borneo. This bustling city offers a multitude of activities and serves as a gateway to breathtaking natural wonders.
Whether you're seeking adventure in Tunku Abdul Rahman Marine Park, indulging in thrilling water sports like kayaking, snorkeling, and diving, immersing yourself in wildlife encounters, or conquering the majestic Mount Kinabalu, KK has it all.
But don't limit your experience to just tourist attractions. Take the opportunity to blend in with the locals and discover the city's authentic charm. Witness the mesmerizing sunsets that paint the sky with vibrant hues, providing the perfect backdrop for a romantic evening or a peaceful moment of reflection.
Dive into the rich culinary scene, where tantalizing flavors await your taste buds, offering a delightful fusion of traditional and modern cuisines.
Immerse yourself in the local culture by exploring the bustling markets. Gaya Street is a must-visit, especially on Sundays when it transforms into a vibrant market offering an array of goods.
Stroll along the waterfront and discover the Handicraft Market, where local artisans showcase their intricate creations, from handwoven textiles to unique handicrafts.
One of the charms of Kota Kinabalu is its blend of old-world allure and contemporary vibrancy. Take a leisurely walk through the city streets and marvel at the juxtaposition of historical landmarks and modern architecture.
Kota Kinabalu welcomes visitors throughout the year, but for the best weather, plan your trip between August and September. However, regardless of the season, KK's allure is ever-present, offering a delightful experience that combines natural wonders, cultural immersion, and unforgettable moments.
Before you leave, be sure to indulge in some shopping along Gaya Street and explore the Handicraft Market. These vibrant marketplaces offer a treasure trove of local products, perfect for finding unique souvenirs to commemorate your time in Kota Kinabalu.
So, come and embrace the dynamic spirit of Kota Kinabalu, where adventure, culture, and stunning landscapes await your discovery.
Kota Kinabalu City Half Day Tour: Book Here
Sunset & City Night Dinner Cruise with Complimentary Drinks in Kota Kinabalu: Book Here
2. Attractions in Kota Kinabalu – Explore Kota Kinabalu City Mosque (Masjid Bandaraya Kota Kinabalu)
Experience the captivating beauty of Kota Kinabalu's City Mosque, a magnificent sight that showcases the charm of its white architecture against the backdrop of the sea.
Admire the mosque's striking blue dome and its mesmerizing white exterior, which becomes even more enchanting as the night sets in. As the mosque's reflection shimmers on the tranquil sea, it creates a captivating visual spectacle.
Known as the floating mosque of Malaysia, the Kota Kinabalu City Mosque appears to hover above the water when viewed from a distance. Although it is actually built on a man-made lagoon, the illusion is truly mesmerizing.
Constructed in 2000, following Kota Kinabalu's city status, the mosque has the capacity to accommodate up to 12,000 worshippers at a time. When illuminated at night, casting its glow over the black water of Likas Bay, the mosque stands as one of the most stunning architectural wonders in the city and the entire country.
Designed to resemble the Prophet's Mosque in Medina, where the Prophet Muhammad is laid to rest, this magnificent structure pays homage to Islamic heritage. Situated near the South China Sea, the mosque is easily accessible from Kota Kinabalu's city center, with convenient public transportation options available.
Before your visit, keep in mind that the mosque is located approximately 3 kilometers from Kota Kinabalu City, allowing for easy planning and navigation during your exploration of this captivating site.
Exploring the mosque and capturing memorable photographs against this breathtaking backdrop is an absolute must-do activity in Malaysia.
Location: Jalan Pasir, Jalan Teluk Likas, Kampung Likas, 88400 Kota Kinabalu, Sabah, Malaysia.
Timing: 4:30 AM to 11:30 PM.
3. Attractions in Kota Kinabalu – Discover the Lok Kawi Wildlife Park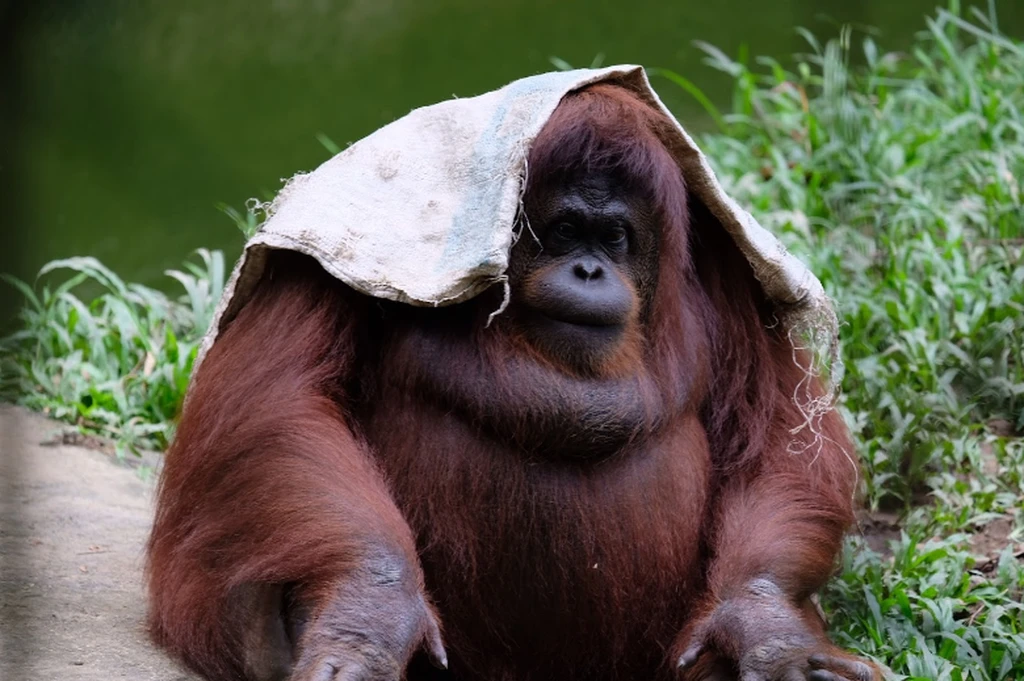 Discover the sprawling wildlife paradise of Malaysia – a massive 280-acre wildlife park that serves as a home to a diverse range of animals and birds.
This sanctuary allows these magnificent creatures to thrive in their natural habitats, while providing visitors with the opportunity to marvel at the rich flora and fauna through guided foot and safari tours.
One of the highlights of this park is its child-friendly atmosphere, making it an ideal destination for families. The park is thoughtfully designed with play areas and rides, ensuring that young ones can enjoy a fun-filled experience alongside the captivating wildlife.
From majestic rhinoceros and majestic tigers to playful monkeys and gentle elephants, you'll encounter a wide array of rare and fascinating animals peacefully residing in their natural surroundings.
Embark on foot or safari tours led by knowledgeable guides who will share insightful information about the various species and their habitats. Witness the grace and power of these animals up close, and capture unforgettable moments in the heart of their natural habitats.
Whether you're an animal enthusiast or simply seeking a memorable adventure, this wildlife park promises an extraordinary experience.
Time: 9:30 AM to 5:30 PM
Location: Lok kawi Putatan, 88200 Kota Kinabalu, Sabah, Malaysia.
4. Attractions in Kota Kinabalu – Climb Mount Kinabalu
Embark on an awe-inspiring adventure to conquer Mount Kinabalu, the highest mountain in Malaysia.
This majestic peak is nestled within the Crocker mountain range, encompassed by the breathtaking Kinabalu Park, a UNESCO World Heritage Site. Mount Kinabalu is renowned for its rich biodiversity, housing a remarkable array of flora, fauna, and fungi.
Ascending Mount Kinabalu is an exhilarating yet challenging endeavor, it is one of the most challenging things to do in Malaysia, recommended for experienced hikers. The trek to the summit is demanding, and altitude sickness poses a risk due to the advanced elevation.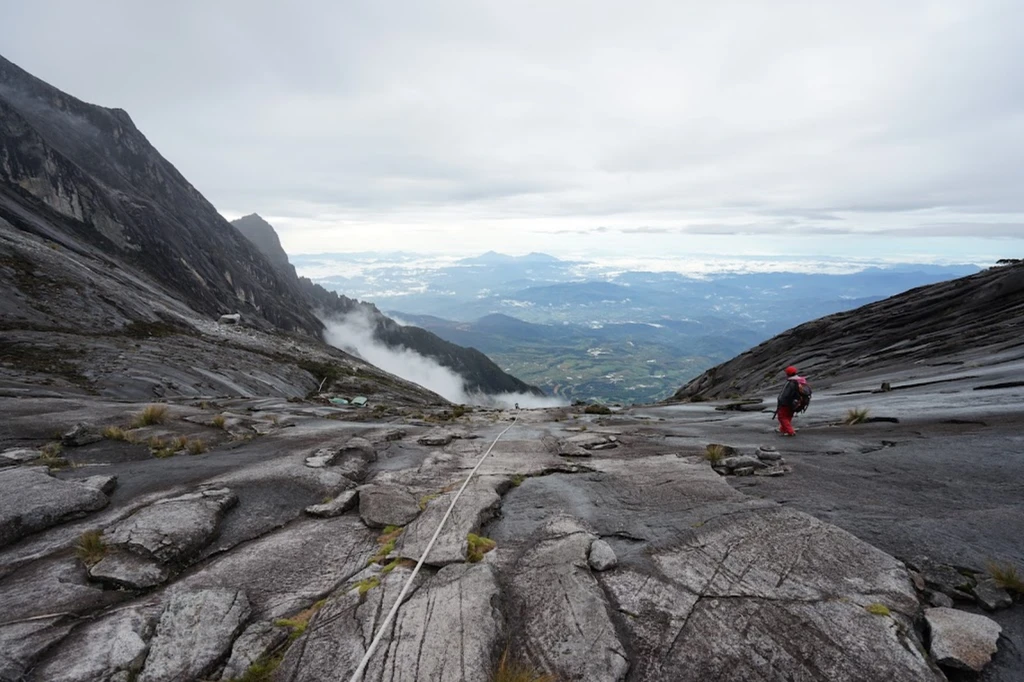 To ensure safety, all hikers must be accompanied by a licensed guide throughout the journey. There are two main routes to choose from, both of which intersect near the summit. While it is possible for seasoned climbers to complete the hike in a single day, many opt to stay overnight at the available accommodations along the route.
Prepare to witness the breathtaking spectacle of dawn over the enchanting landscapes of Borneo from the summit of Southeast Asia's tallest peak.
As you ascend, be mindful of the demanding conditions, with chilling temperatures and gusty winds awaiting you at the top. Take precautions to avoid cramping and altitude sickness, as the well-being of your adventure is paramount.
While the Timpohon Trail is the primary route following the Kinabalu earthquake, it is important not to underestimate the challenge. Ensuring a restful night's stay in the area before the climb will enhance your overall experience.
Embarking on the journey to conquer Mount Kinabalu requires physical fitness and mental determination. It is a mountain accessible to individuals with reasonable fitness levels, and the rewards are unparalleled.
Unleash your spirit of adventure and immerse yourself in the awe-inspiring natural beauty that surrounds this iconic peak. Mount Kinabalu beckons, inviting you to conquer its heights and create memories that will last a lifetime.
Mount Kinabalu Climb Package: Book Here
Mount Kinabalu Farm Day Tour: Book Here
Location: Kinabalu Park, Ranau, Sabah
5. Attractions in Kota Kinabalu – Explore Kinabalu National Park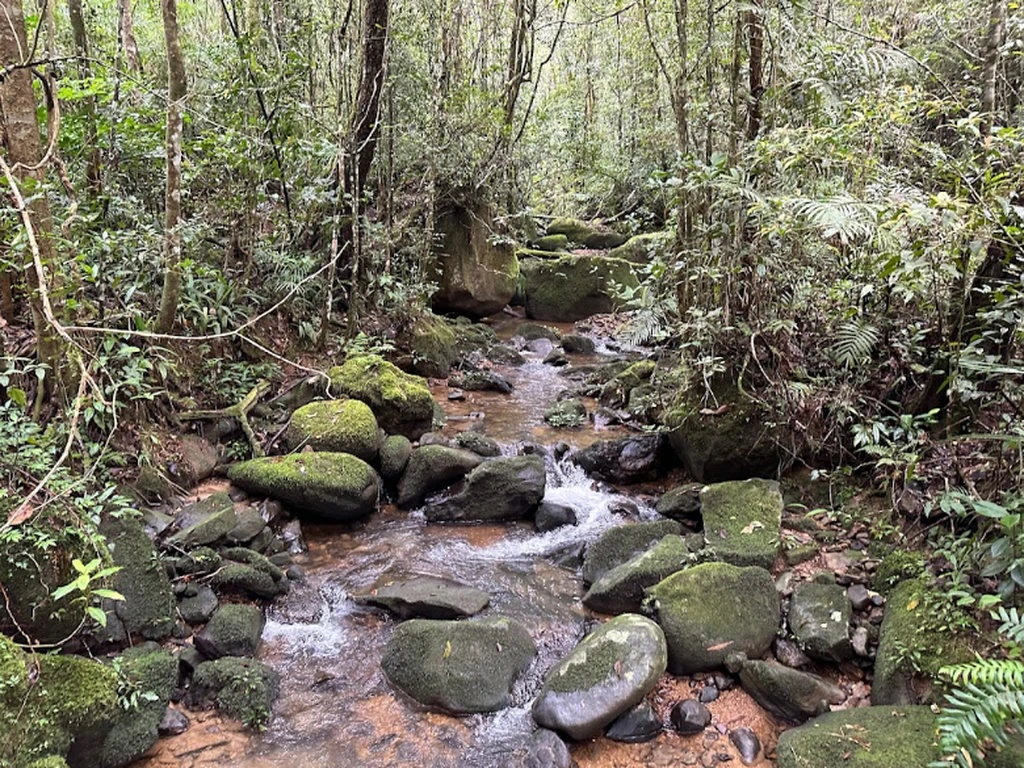 Embark on an unforgettable journey by visiting the renowned Kinabalu National Park, one of the best experiences Malaysia has to offer. As the country's first heritage site, this national park captivates visitors with its awe-inspiring natural beauty and picturesque landscapes.
Explore the numerous hiking and trekking trails that meander through the park, suitable for individuals with basic fitness levels and a passion for adventure. Conquer the trails and be rewarded with panoramic views that will leave you in awe.
But the excitement doesn't stop there. Kinabalu National Park offers a host of thrilling activities for adrenaline enthusiasts. Embark on an exhilarating mountain biking expedition, traverse the park's scenic trails on two wheels and let the adrenaline rush through your veins.
For golf enthusiasts, take a swing amidst the stunning natural backdrop that envelops the park, creating a truly unique golfing experience.
Nature lovers can revel in the abundant bird species that call Kinabalu National Park home. Engage in captivating birdwatching sessions as you spot vibrant avian species fluttering among the trees and soaring through the skies.
Additionally, farm tours provide an opportunity to explore the park's agricultural treasures and gain insights into the local farming practices.
Kinabalu National Park promises a memorable experience for all who visit. So lace up your hiking boots, grab your binoculars, or hop on a bike, and embark on an adventure that will immerse you in the splendors of nature and leave you with lifelong memories of Malaysia's remarkable natural heritage.
Kinabalu Park & Poring Hot Spring: Book Here
Location:  Kinabalu Park, 89300 Ranau, Sabah
6. Attractions in Kota Kinabalu – Explore the Tunku Abdul Rahman Marine Park (Tunku Abdul Rahman National Park)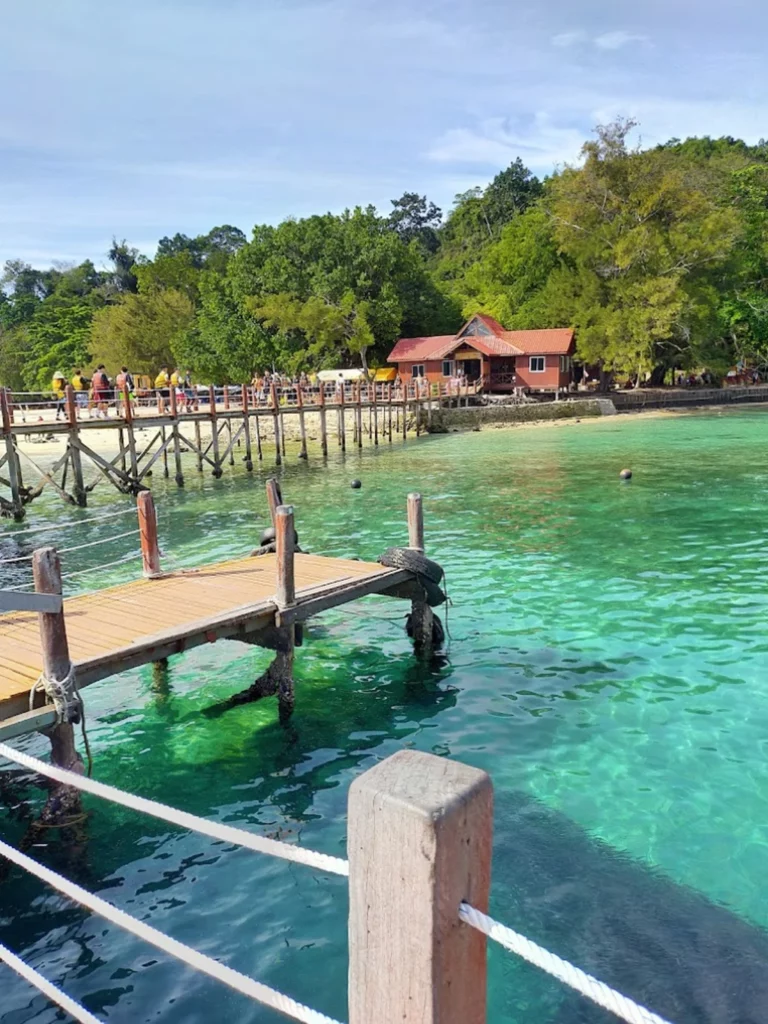 Experience the breathtaking beauty of Tunku Abdul Rahman Marine Park, a collection of five stunning islands located off the coast of Kota Kinabalu in Sabah, East Malaysia.
Accessible by ferry, each island offers its own unique charm. From the bustling and vibrant Gaya Island to the serene and untouched Sulug Island, there is something for every traveler seeking an unforgettable Malaysian adventure.
Nestled within one of the oldest primary rainforests, Tunku Abdul Rahman Marine Park is a haven for rare marine species. Embark on an easy journey to this pristine jungle, one of the top things to do in Malaysia for all travelers exploring Sabah.
Whether you seek relaxation on stunning beaches, luxury resorts, or exhilarating water-based activities and beachside adventures, the options are plentiful and cater to all interests and ages.
Immerse yourself in the natural beauty of the islands, which can be explored within a single day. Marvel at the panoramic views of the sea as you embark on small boat rides. Each island offers a unique experience, allowing you to create cherished memories amidst the beauty of the ocean.
Twin or Single Island with Snorkeling Tour: Book Here
7. Attractions in Kota Kinabalu – Snorkel Tunku Abdul Rahman Marine Park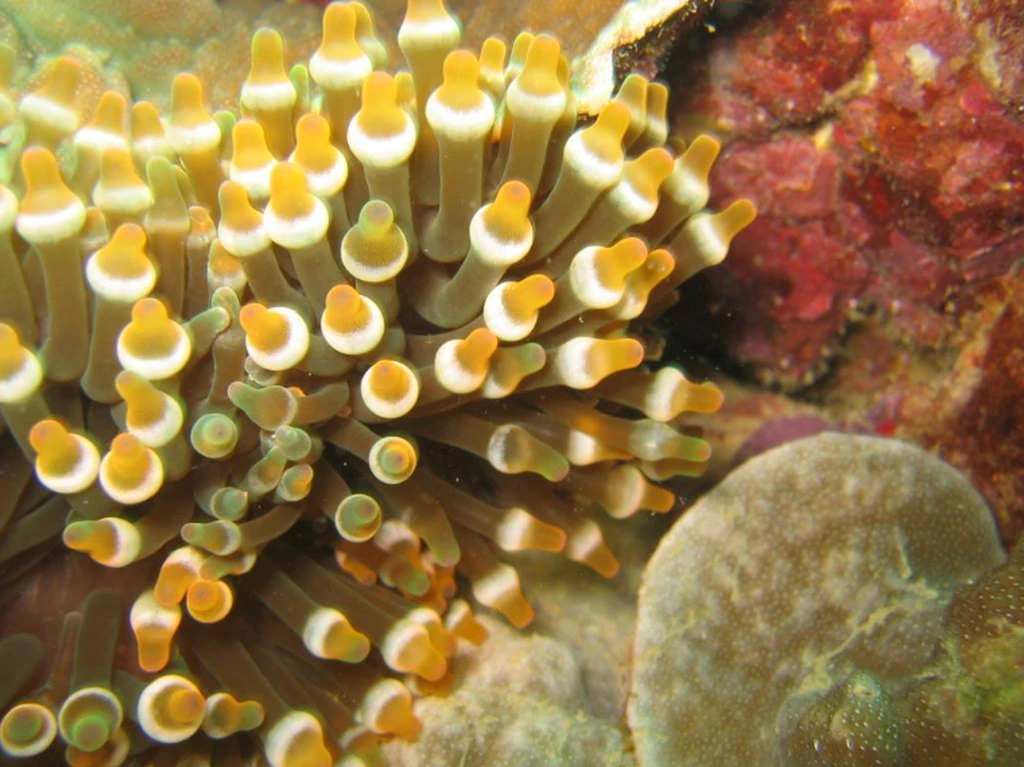 Prepare to be mesmerized by the underwater wonders that await you. The vibrant marine life and exquisite coral reefs make snorkeling and diving the ultimate must-do activities in Sabah. Dive into the crystal-clear waters and witness the extraordinary beauty that lies beneath the surface.
But the adventure doesn't end there. Explore the park's picturesque beaches and engage in thrilling activities like kayaking and hiking. As you paddle through the sparkling waters, keep an eye out for playful monkeys, graceful lizards, and intriguing snakes that occasionally make appearances along the shoreline.
Tunku Abdul Rahman National Park offers a remarkable blend of natural splendor and exhilarating experiences. Immerse yourself in the breathtaking underwater world, conquer the waves with your kayak, or embark on a scenic hike along the pristine beaches.
Tunku Abdul Rahman Island Visit & Boat Snorkeling Experience: Book Here
8. Attractions in Kota Kinabalu – Go for Scuba Diving or Sea Walking at Borneo Islands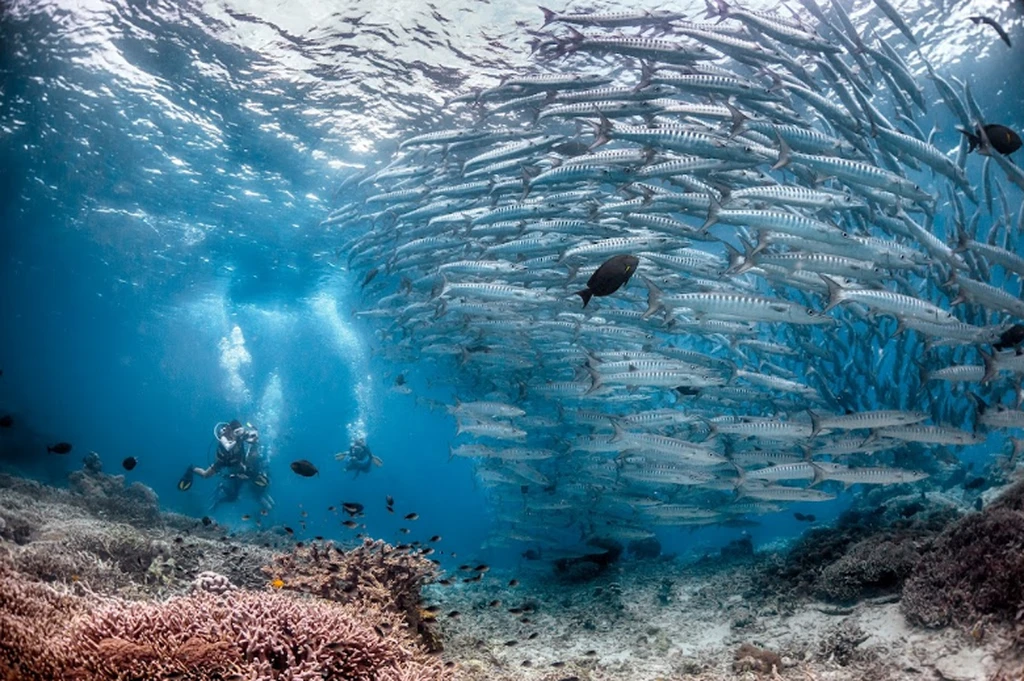 Get ready for an exhilarating adventure filled with fun and excitement as you embark on a scuba diving or sea walking experience at Borneo Islands, Malaysia. If you're someone who craves thrill and is up for any challenge, these are some of the best things to do in Malaysia.
Prepare to dive deep into the mesmerizing waters and immerse yourself in the captivating world of sea life. It's a chance to witness these incredible creatures in their natural habitat, providing you with a truly unforgettable experience.
One of the highlights of this adventure is the opportunity to explore the underwater flora and fauna and witness the vibrant coral reefs. As you dive into the crystal-clear blue waters, you'll be surrounded by a mesmerizing array of marine life. It's a sight that will leave you in awe and create memories that will last a lifetime.
Even if you're a beginner, there's no need to worry. Professional divers will be there to guide and assist you, ensuring that you have a safe and enjoyable diving experience.
Scuba diving and sea walking in Borneo Islands offers an unparalleled adventure that allows you to connect with the wonders of the ocean. Whether you're seeking an adrenaline rush or simply want to explore the beauty beneath the surface, this experience is perfect for you and your friends.
So gear up, dive into the clear blue waters, and embark on a journey that will take your breath away.
Recommended Tours:
Mantanani Snorkeling or Scuba Diving & Kawa Kawa River Cruise: Book Here
Tunku Abdul Rahman Park Scuba Diving Adventure: Book Here
Sea Walking Experience in Semporna: Book Here
9. Attractions in Kota Kinabalu – Mari Mari Cultural Village Tours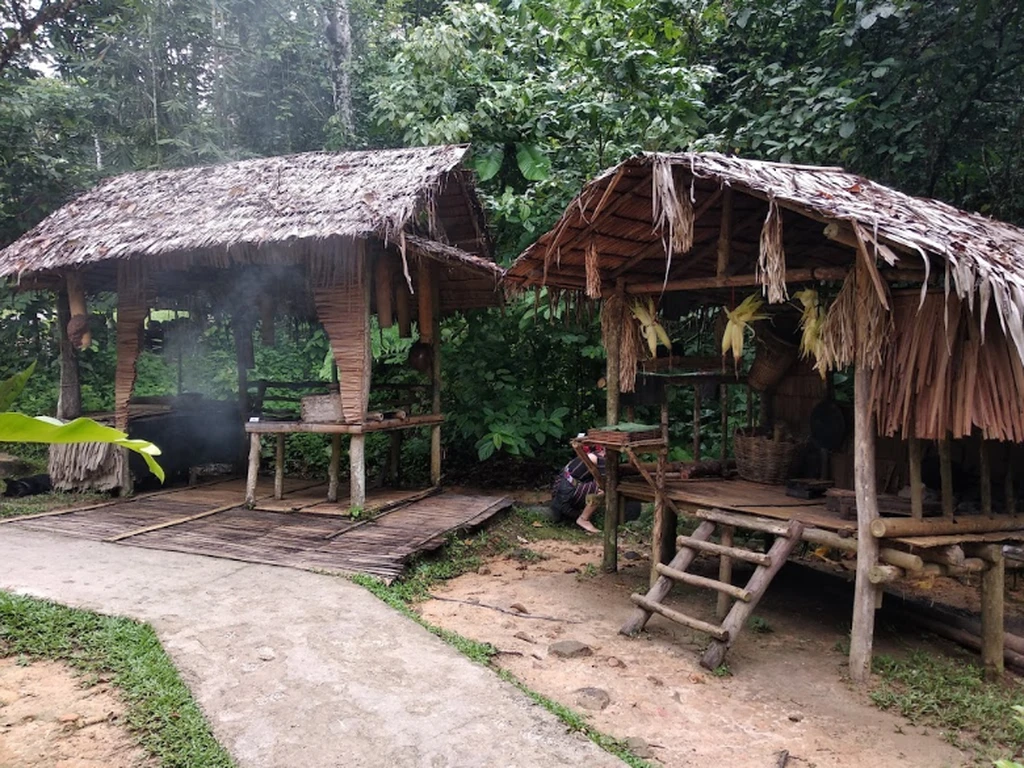 Step into the vibrant and captivating world of the Mari Mari Cultural Village, nestled in the lush jungle just outside Kota Kinabalu. This immersive experience offers a glimpse into the rich heritage and old ways of life practiced by five distinct ethnic groups of Borneo. Prepare to embark on a cultural journey like no other.
As you enter the village, be prepared to tantalize your taste buds with a delectable array of traditional food. Indulge in the flavors and aromas that have been passed down through generations, and don't forget to sample the local rice wine, a delightful addition to your culinary adventure.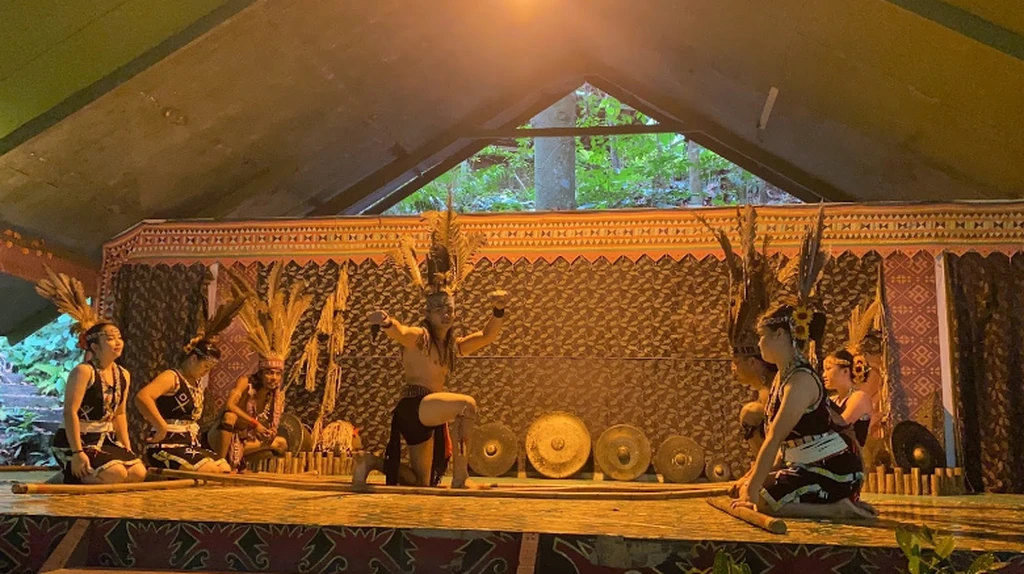 Immerse yourself in the fascinating demonstrations of ancient crafts, ranging from the intricate art of tattooing to the skillful techniques of fire lighting. Witness firsthand the mastery of these traditional practices and gain insights into their cultural significance.
Be enthralled by the mesmerizing dance performances that showcase the rhythmic beats and graceful movements of the Borneo ethnic groups. Let the music and the vibrant colors of the costumes transport you to a world of tradition and celebration.
As you delve deeper into the Mari Mari Cultural Village, discover the intricate beliefs and customs that shape the lives of these communities. Learn about their spiritual practices, traditional healing methods, and the unique architectural styles that reflect their cultural identities.
The Mari Mari Cultural Village is a living testament to the diverse and vibrant tapestry of Borneo's cultural heritage. It offers an opportunity to appreciate the richness of these ethnic groups and gain a deeper understanding of their traditions.
It is advisable to check the availability and timings of the cultural village in advance to ensure a seamless experience.
Recommended Tours:
Mari Mari Cultural Village Half Day Tour: Book Here
Mari Mari Cultural Village Tour with Klias River & Fireflies Cruise: Book Here
Time: 10 AM to 5 PM
Location: Jalan Kionsom, Inanam, 88450 Kota Kinabalu, Sabah
Attractions in Sandakan Sabah
Without further ado, here are some of the best places to visit and attractions in Sandakan Sabah.
1. Attractions in Sandakan – Observe the Orang Utans in Sepilok
Venture into the heart of Sabah, East Malaysia, and discover the remarkable Sepilok Orangutan Rehabilitation Centre (Pusat Pemuliharaan Orang Utan Sepilok).
Established in the 1960s, this pioneering sanctuary was the world's first of its kind, dedicated to rescuing orphaned orangutans and rehabilitating them for a return to the wild. It serves as a vital haven for these incredible creatures who have suffered from illegal poaching, logging, and captivity.
As you explore the centre, you'll have the extraordinary opportunity to observe the orangutans in their natural habitat. Be sure to time your visit with the feeding sessions, when the playful primates gather on the feeding platforms. Watch in awe as they swing through the trees, displaying their agility and charm.
For wildlife enthusiasts and photography enthusiasts alike, the Sepilok Orangutan Rehabilitation Centre is a dream come true. Capture unforgettable moments with these captivating animals, immersing yourself in their world.
Wander along the specially designed paths that wind through the jungle, leading you to the main feeding area. Here, the orangutans eagerly await their meals, creating a perfect setting for up-close encounters and stunning photographs.
Plan your visit accordingly to make the most of your experience. There are two feeding sessions each day, at 10 AM and 3 PM. Arriving at least an hour early allows time to secure your ticket and find your way to the feeding area.
Additionally, take advantage of the reserve forest's various trails, offering opportunities for light trekking amidst the natural splendor.
The Sepilok Orangutan Rehabilitation Centre is a testament to Malaysia's commitment to conservation and the protection of these magnificent creatures. It's a chance to witness the incredible bond between humans and orangutans, fostering a deeper appreciation for the delicate balance of our shared existence on this planet.
Sepilok Orangutan Centre Half Day Tour: Book Here
Entry Fee: RM30
Feeding Time: 10 AM and 3 PM
Location: W.D.T. 200, Sabah Wildlife Department, Jalan Sepilok, Sepilok, 90000 Sandakan, Sabah
2. Attractions in Sandakan – Sungai Kinabatangan (Kinabatangan River)
Embark on an extraordinary journey as you cruise along the magnificent Kinabatangan River, meandering through the untouched jungle of Malaysia.
This pristine river is a sanctuary for a variety of wildlife, offering you the chance to spot proboscis monkeys swinging through the trees and, if you're lucky, even glimpse orangutans in their natural habitat.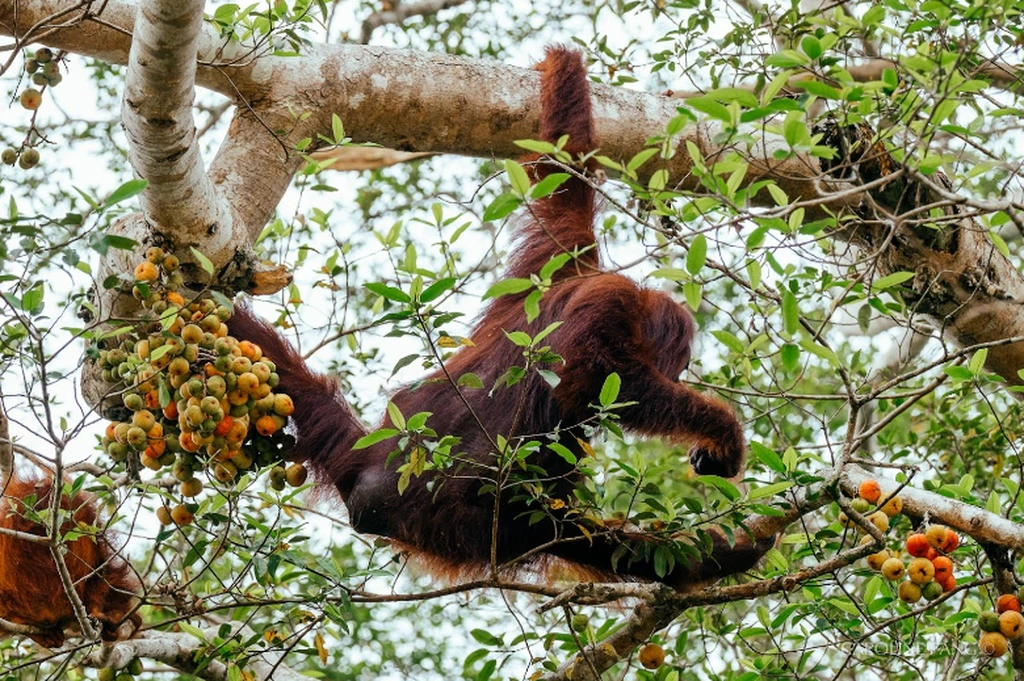 Stretching an impressive 560 kilometers, the Kinabatangan River flows southeast of Sandakan Bay, finally reaching the Sulu Sea.
While logging has left its mark on the river's upstream ecology, the Lower Kinabatangan Wildlife Sanctuary remains a haven for wildlife enthusiasts. This area provides some of the best opportunities in the state of Sabah to observe and admire the diverse wildlife that calls this region home.
While day trips are possible from Sandakan and Sepilok, they often offer only a single river excursion with meals in between.
For a more immersive experience, it is highly recommended to book a package of at least one night, allowing you to enjoy an evening and a morning adventure on the river or even embark on a guided trek through the surrounding jungle.
Immerse yourself in the beauty of the jungle as you navigate the Kinabatangan River, taking in the sights and sounds of the wildlife that thrives in this enchanting ecosystem.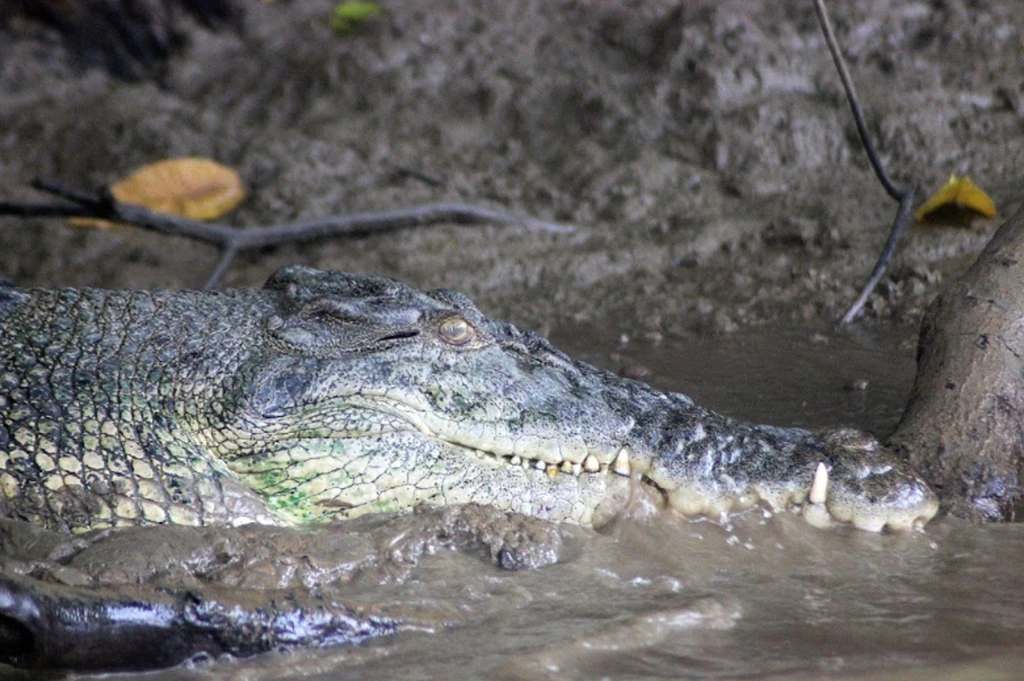 It's a journey that promises awe-inspiring encounters with nature and a chance to create memories that will last a lifetime. Don't miss the opportunity to explore this remarkable destination and discover the wonders that await along the Kinabatangan River.
Recommended Tour:
3D2N Discover Kinabatangan River with Stay in Sandakan: Book Here
3. Attractions in Sandakan – Gomantong Cave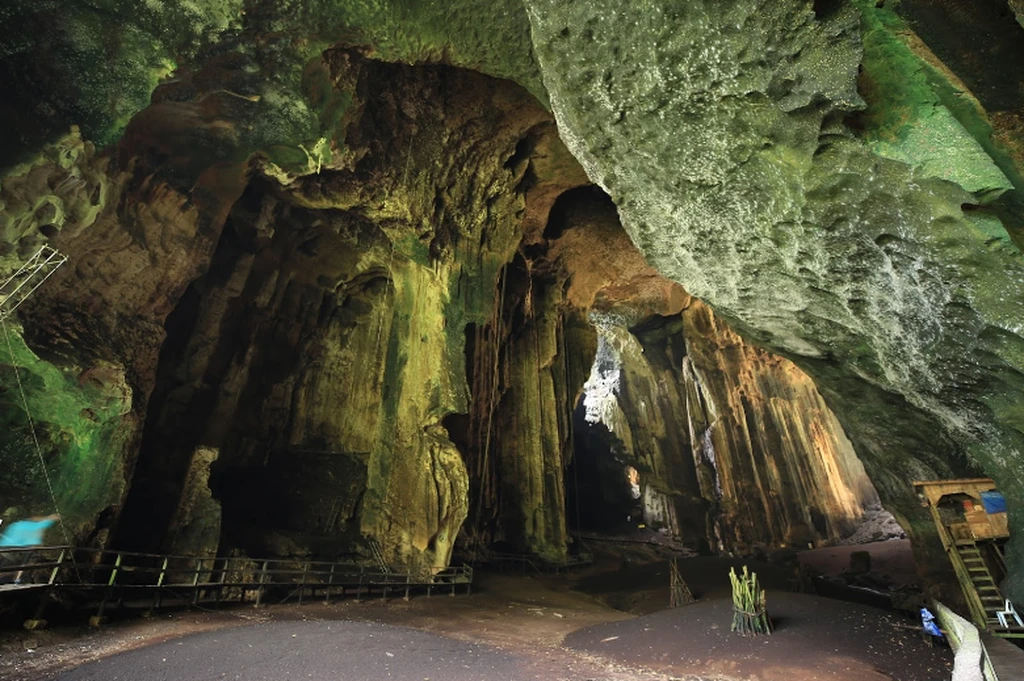 Prepare for an adventure like no other as you step into the mysterious depths of Gomantong Cave in Borneo.
This unique cave system, nestled within Gomantong Hill, is home to not only a staggering number of bats but also an astonishing infestation of cockroaches and parasites that will leave you in awe and perhaps a touch of trepidation.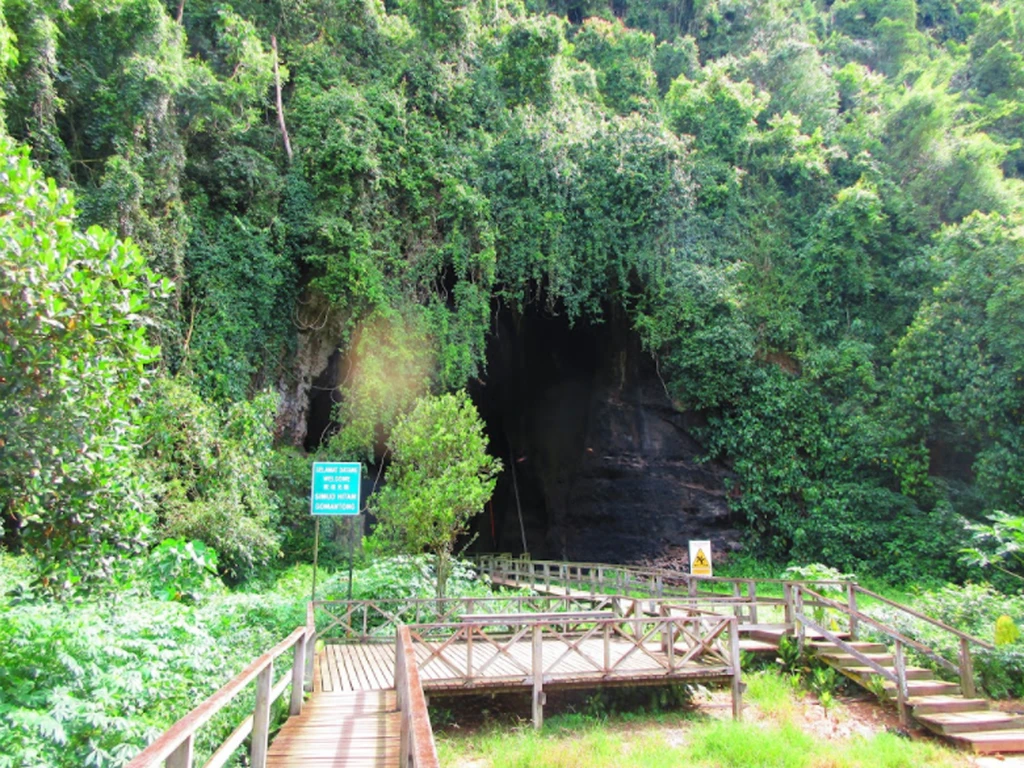 As you explore the cave, you'll encounter two primary chambers: the Black Cave and the White Cave. Towering at an impressive 300 feet, these caverns host a diverse range of inhabitants.
Watch in amazement as swiftlets skillfully navigate the darkness, their nests sought after for their culinary value. Traverse the precarious bamboo ladders and poles that locals use to collect these prized nests.
However, be prepared for a sight that may test your courage. Within the cave, a colossal pile of guano, or bat droppings, rises nearly a hundred feet high. This extraordinary mound has become a haven for an immense population of cockroaches and parasites.
Brace yourself as these creatures crawl along the walls, transforming the cave into a chilling spectacle reminiscent of an Indiana Jones adventure.
To explore Gomantong Cave, follow the wooden walkway that guides you into this realm teeming with bats and roaches. The experience will challenge your senses and leave a lasting impression. The question remains: Do you have the stomach for this extraordinary journey into the heart of nature's enigmatic creations?
Note: It's advisable to come prepared with appropriate clothing, as the cave environment may be humid and have a distinct odor.
Attractions in Ranau Sabah
Without further ado, here are some of the best places to visit and attractions in Ranau Sabah.
1. Attractions in Ranau – Paragliding in Ranau
Experience the thrill of paragliding at the renowned Ranau Paragliding Park in Malaysia. This popular destination offers the perfect starting point for an exhilarating session of paragliding, allowing you to soar through the sky and marvel at a breathtaking 360-degree view of the entire city.
At the park, you'll be provided with the necessary gear and suspension to ensure a safe and enjoyable flight. Let go of any fears as you take off and embark on a splendid airborne adventure. The flight typically lasts between 3 to 5 minutes, but within that short span of time, you'll create memories that will last a lifetime.
Prepare yourself for an adrenaline rush like no other as you glide through the air, feeling the freedom and excitement of flying like a bird. The Ranau Paragliding Park offers the ideal conditions for paragliding, allowing you to fully immerse yourself in this extreme activity while taking in the stunning panoramic views that surround you.
Whether you're an experienced paraglider or trying it for the first time, the park caters to all levels of expertise.
Soar above the cityscape, feel the wind beneath your wings, and embrace the sensation of weightlessness as you engage in this extraordinary adventure. The Ranau Paragliding Park guarantees an unforgettable experience that will leave you craving for more.
Recommended Tour:
Borneo Paragliding Experience in Ranau: Book Here
Location: Jln Kompleks Sukan Ranau, 89308 Ranau, Sabah
2. Attractions in Ranau – Visit Kundasang War Memorial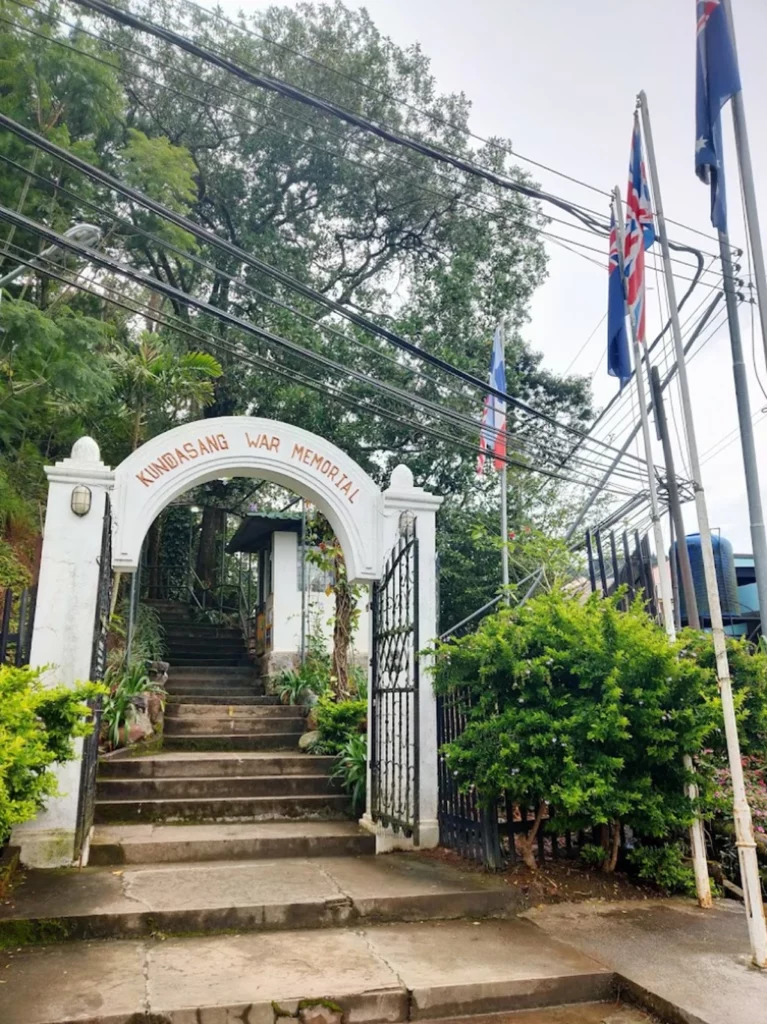 Immerse yourself in the solemn and poignant atmosphere of the Kundasang War Memorial and Gardens, a tribute to the brave souls who perished during the Sandakan Death Marches of 1945.
These four distinctive gardens stand as a testament to the resilience and sacrifice of the prisoners of war. Carved into black stone, the haunting words "I'm dreaming of Australia, the land we left behind…" serve as a reminder of the despair endured by those who lost their lives.
During World War II, over 1,000 Australian and British Prisoners of War met their tragic fate in Sandakan, Malaysia during the harrowing death marches from the Sandakan POW Camp to Ranau. Only six Australian soldiers managed to escape and survive.
The memorial not only honors the victims of the marches but also pays tribute to the people of North Borneo who risked their lives to shelter escapees from the Japanese and provide them with food until the war's end.
The death marches are regarded as one of the most horrendous calamities ever suffered by Australian servicemen, leading to the trial and execution of three Japanese commanders for their war crimes.
Established in 1962, the Kundasang War Memorial and Gardens offer a serene and reflective environment, even though it is located behind a bustling farmers' market.
The gardens are divided into four sections, each representing the distinct homelands and cultures of those who lost their lives: the Australian Garden, the English Garden, the Borneo Garden, and the Contemplation Garden and Pool.
As you explore the memorial, you have the option to watch a video and delve deeper into the history of the death marches.
Alternatively, you can find solace in the fragrant roses of the English Garden, admire the vibrant orchids of Borneo, run your fingers across the smooth white pebbles of Kundasang in the Australian Garden, or seek contemplation by the tranquil pool, reflecting upon the sacrifices, sadness, and complexities of war.
Before you embark on your journey to Kundasang, be aware that it is situated approximately 90 km, a two-hour drive, from the capital of Sabah, Kota Kinabalu.
Public buses are available from Jalan Padang Bus Terminal, offering transportation to Kundasang or Ranau for a fee of approximately RM17 per person.
Taxis can be found at the Ranau Taxi Stand or arranged through your hotel, with fares ranging from RM160 to RM300 per taxi. If you prefer a more personalized experience, you can hire a local tour guide who can organize transportation from your hotel and design a customized itinerary.
Time: 8.30 AM to 5 PM
Location: Jalan Kundasang Kauluan, Kundasang, 89300 Ranau, Sabah
Attractions in Kudat Sabah
Without further ado, here are some of the best places to visit and attractions in Kudat Sabah.
1. Attractions in Kudat – Take a Tour to Gombizau Honey Bee Farm
Delve into the fascinating world of bees and uncover the secrets of these remarkable creatures. If you're intrigued by their intricate lives and the golden nectar they produce, a visit to this bee sanctuary is an absolute must.
At this sanctuary, you'll have the opportunity to delve into the intricate life cycle of bees. Discover how these industrious insects go through various stages, from eggs to larvae to fully mature bees. Gain a deeper understanding of their roles within the hive and the remarkable organization that allows them to thrive as a community.
Witness the captivating production cycle of honey, a process that involves the collection of nectar from flowers, its transformation into honey within the bees' bodies, and its storage within the honeycomb.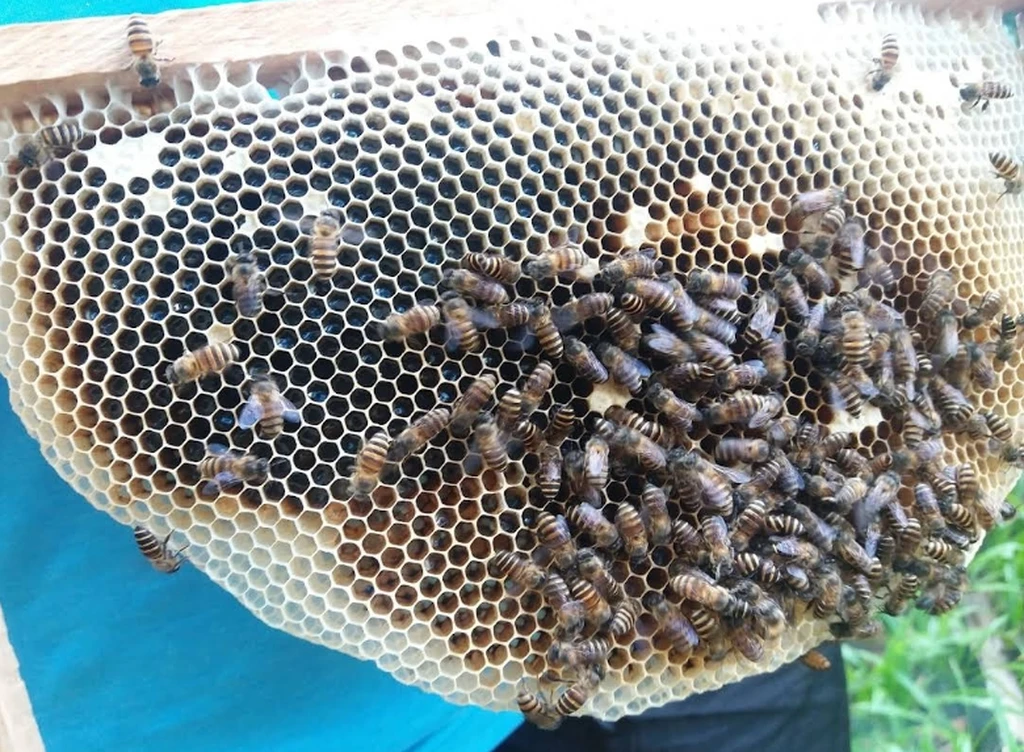 Learn about the different types of bees that exist, each with its unique characteristics and contributions to the hive's functionality. Delve into the fascinating world of queen bees, worker bees, and drones, and unravel the mysteries of their interconnected lives.
Prepare to be amazed as you uncover unique and intriguing facts about bees. Explore their incredible communication systems, their impressive navigational abilities, and their essential role in pollination, which contributes to the diversity and beauty of our natural world.
Note: Be sure to inquire about visiting hours and any guided tours available to make the most of your experience at the bee sanctuary.
Location: Kampung Gombizau Jalan Gombizau 1 km Pekan Baru, Matunggong, 89050 Kudat, Sabah
Attractions in Sabah – Islands
Without further ado, here are some of the best places to visit and attractions in Sabah.
1. Attractions in Sabah – Scuba Diving at Pulau Sipadan
Experience the ultimate adventure beneath the waves at Sipadan Island, one of Malaysia's most renowned marine parks. This idyllic island, hailed by Jacques Cousteau as a pristine masterpiece, offers a paradise for experienced divers.
Prepare to be mesmerized as you plunge into its crystal-clear waters teeming with a vibrant array of marine life, from graceful turtles and elusive moray eels to majestic sharks, barracuda, and a kaleidoscope of tropical fish. If you're lucky, you might even catch a glimpse of dolphins or pilot whales gracing the seascape.
Sipadan Island is a diving haven that rivals Australia's Great Barrier Reef in its remarkable coral diversity. You'll likely spend a day exploring this underwater wonderland with your chosen dive operator and then have the opportunity to explore the neighboring islands.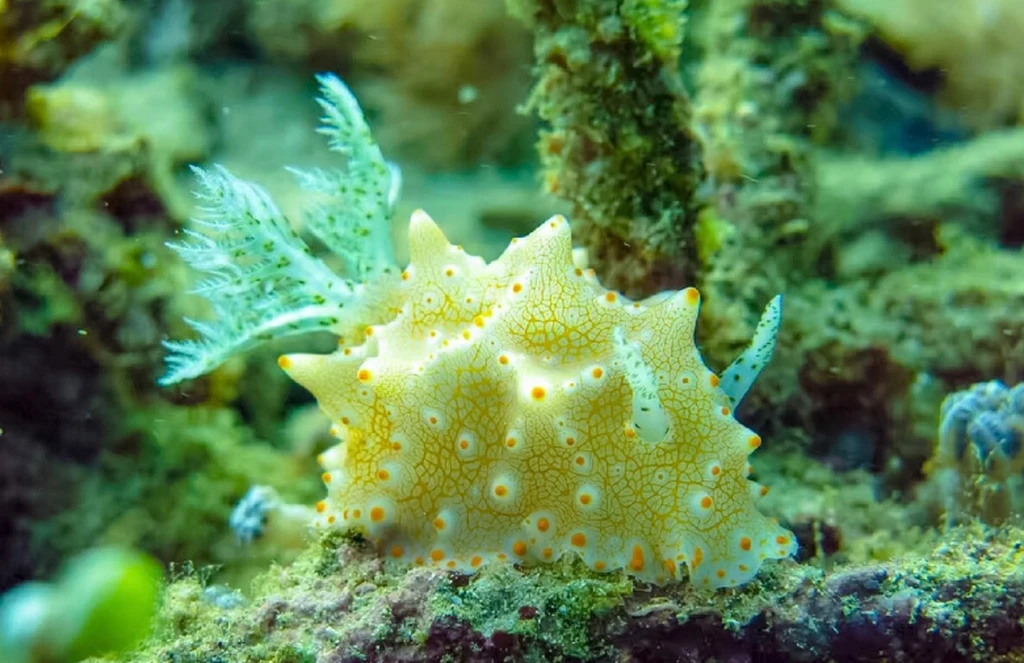 Delve into the depths of Sipadan's 13 incredible dive sites, where living corals, thousands of sea turtles, Manta Rays, and an abundance of macro-life await. Among them, the legendary Drop Off stands out—a thrilling descent into the ocean's abyss, plunging over 600 meters into the abyss below. Are you ready to take the plunge?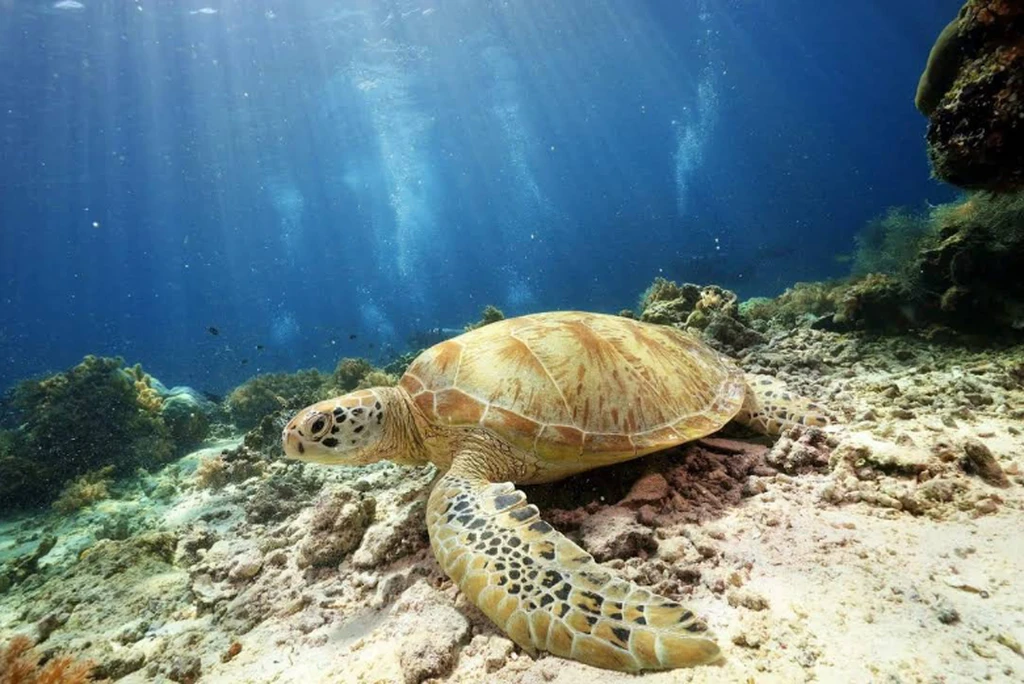 For the best diving conditions and optimal visibility, plan your visit between May and September. Keep in mind that due to the limited number of 120 daily visitor permits, it's advisable to book your diving experience in advance to secure your spot.
Accommodations are available on the mainland of Semporna, where dive operators organize day trips via speedboats to the dive sites. Alternatively, you can choose to stay and dive on the nearby islands of Mabul and Kapatai, each offering its own unique charm.
Malaysia's allure as an adventure destination extends far beyond its land-based attractions. The underwater world of Sipadan Island showcases the country's natural wonders in all their glory.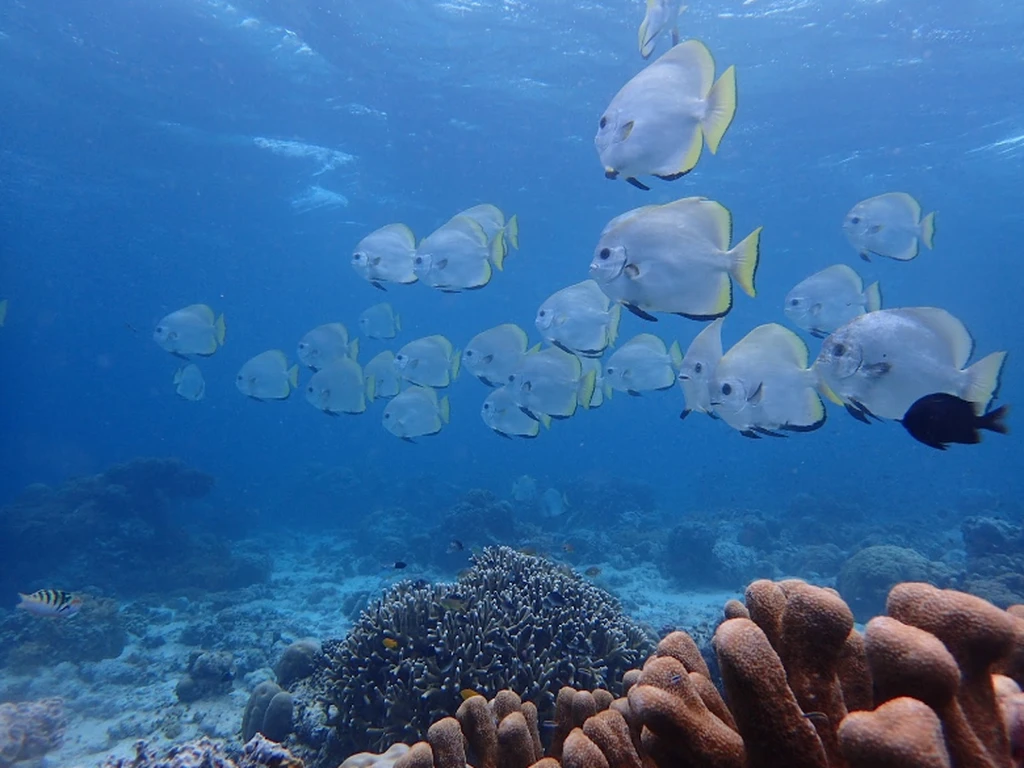 Discover a treasure trove of 3,000 fish species, including magnificent hammerhead and whale sharks, as you explore the depths of Turtle Cavern and revel in the awe-inspiring sights of barracudas, jackfish, and parrotfish at Barracuda Point.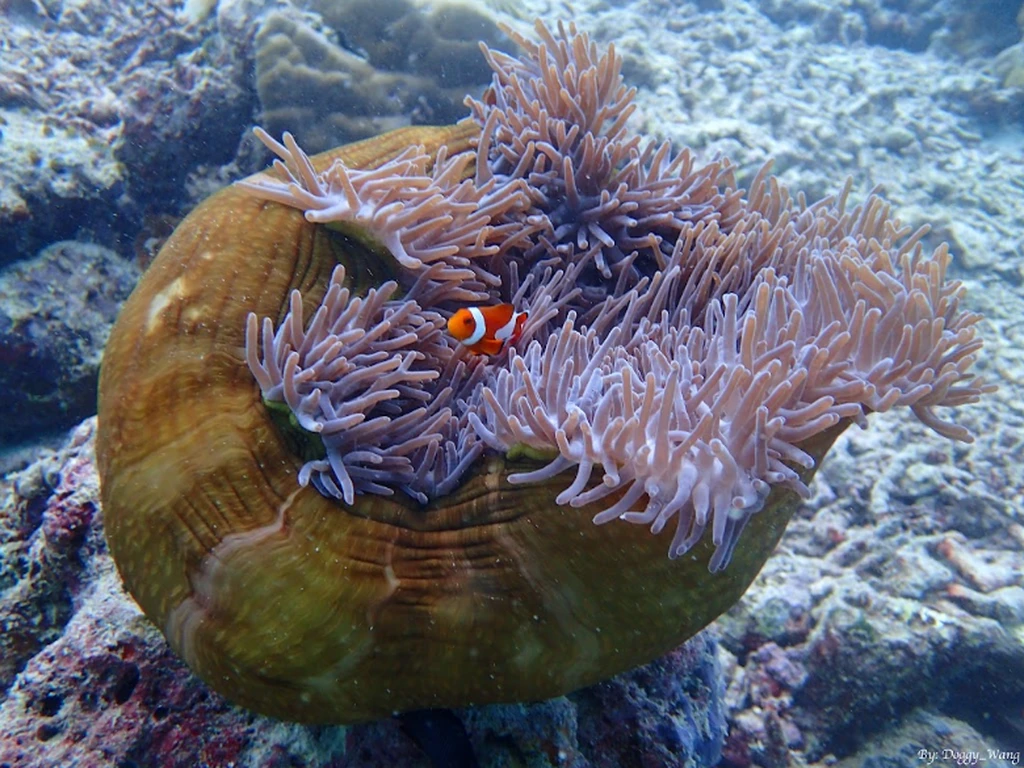 Remember, only advanced open water certified divers are granted access between 8AM and 3 PM, ensuring an unforgettable and exclusive diving experience.
Prepare to be captivated by the hidden depths of Malaysia's marine paradise, where every dive is a thrilling encounter with the wonders of the deep blue. Sipadan Island beckons, promising a dive adventure that will leave you breathless and yearning for more.
2. Attractions in Sabah – Island Hopping in Sabah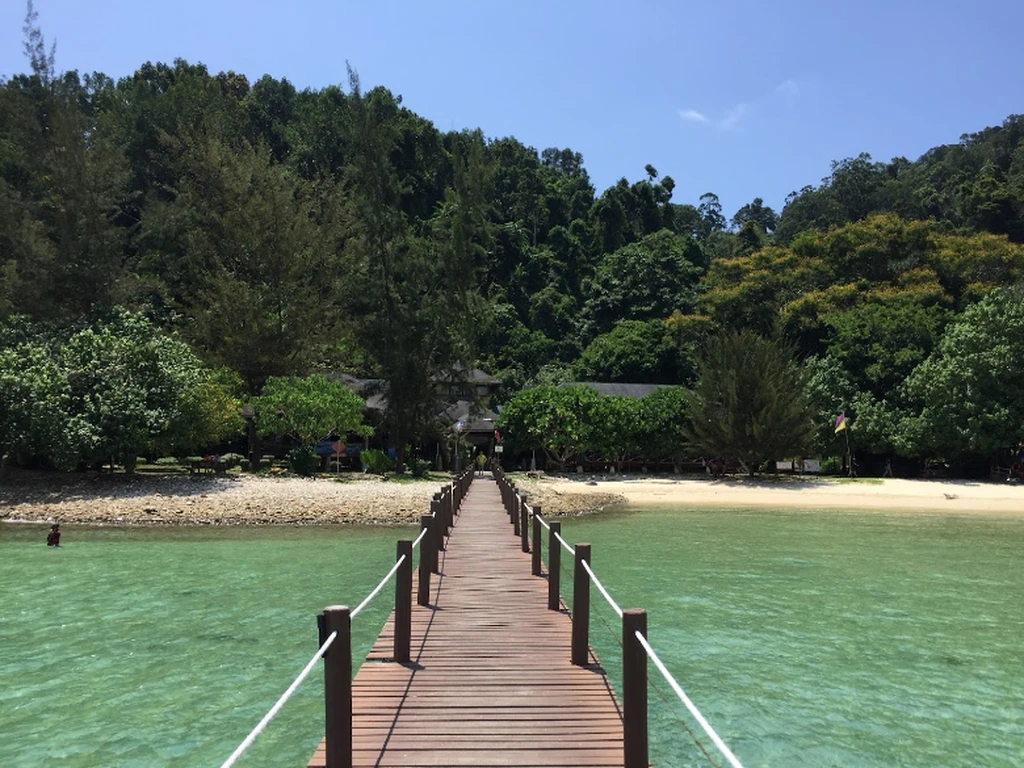 Embark on an unforgettable island-hopping adventure in Malaysian Borneo, particularly in Sabah, where a world of breathtaking islands awaits. One island that stands out among the rest is Gaya Island (Pulau Gaya), nestled just off the coast of Kota Kinabalu.
While not commonly included in standard island-hopping itineraries, Gaya Island is a hidden gem waiting to be explored. To reach this pristine paradise, simply hop on a boat bound for its neighboring island, Sapi, and request to be dropped off across the channel.
Once you set foot on Gaya Island, you'll be greeted by stretches of pristine sandy beaches, including the picturesque Police Bay Beach.
As you wander along its shores, keep your eyes peeled for glimpses of exotic wildlife, such as the unique proboscis monkeys and vibrant hornbills, dwelling in the lush jungle trails.
Gaya Island offers a tranquil escape from the bustling city of Kota Kinabalu, allowing you to immerse yourself in the serenity of nature. Feel the soft sand between your toes as you stroll along the shoreline, take a refreshing dip in the crystal-clear waters, or simply bask in the warm tropical sun.
For nature enthusiasts, the jungle trails present the perfect opportunity to encounter the rich biodiversity that thrives within Gaya Island's verdant forests.
Whether you seek relaxation or adventure, Gaya Island promises an unforgettable experience. Take a moment to appreciate the unspoiled beauty of this hidden paradise and create lasting memories as you explore its pristine beaches, encounter fascinating wildlife, and reconnect with the wonders of nature.
3. Attractions in Sabah – Visit Pulau Tiga at Kuala Penyu, Sabah
Pulau Tiga Park is a hidden gem nestled in the South China Sea. This captivating park comprises three islands that emerged from mud volcano eruptions in the late 19th century, covering a vast expanse of 158 square kilometers of open ocean. The largest island, Tiga, is renowned for its natural volcanic mud baths.
Pulau Tiga Park is a destination that sees relatively few visitors, offering a serene and off-the-beaten-path experience. It gained fame as the filming location for the first season of Survivor, further adding to its allure.
To reach the island, simply make a booking with a reputable agent who will guide you to Kuala Penyu Town, where a direct boat will transport you from the jetty to this captivating paradise.
Prepare for an adventure like no other as you step into the untamed beauty of Pulau Tiga Park and immerse yourself in nature and explore the unique volcanic mud baths.
4. Attractions in Sabah – Visit Snake Island (Kalampunian Damit Island)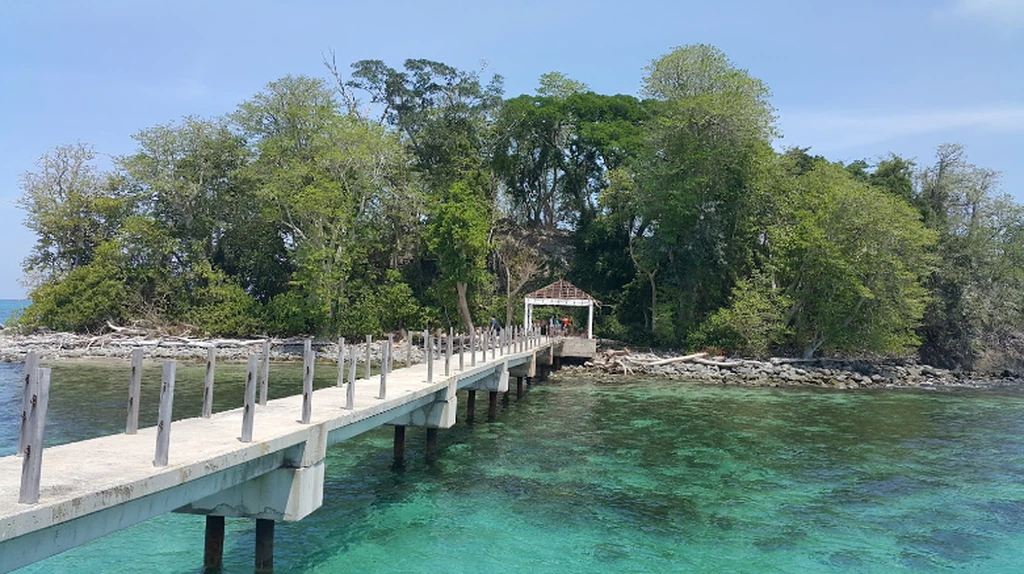 Picture yourself on this isolated rock, surrounded by serene pale landscapes adorned with tall silver Pisonia trees. This is Kalampunian Damit, affectionately known as Snake Island. It is the smallest island of Pulau Tiga Park that boast a fascinating and slightly more intense attraction: a vibrant population of venomous sea snakes.
While the island's tranquil ambiance may lull you into a sense of peace, it's important to acknowledge the thriving community of wild serpents that call it home.
These yellow-lipped sea kraits, also known as banded sea kraits, spend their nights venturing into the deep waters to hunt for eels and small fish. During the day, they return to the island to digest their prey and rest.
Each krait typically chooses a specific island as its home base, leading to a stable and constant population. And when mating season arrives, Kalampunian Damit becomes even more teeming with snakes.
Though banded sea kraits are venomous, they are generally reclusive and non-aggressive toward humans.
Bites are rare and usually occur only when the snakes are provoked or stepped on—which, admittedly, can be challenging to avoid on a small island brimming with snakes. However, as long as visitors remain cautious and watch their step, the risk is minimal.
Is Sabah Worth Visiting?
Sabah is worth visiting because of its incredible natural beauty, including lush rainforests, pristine beaches, and the majestic Mount Kinabalu.
The state offers a unique blend of adventure activities, cultural experiences, and stunning landscapes that will leave you with unforgettable memories.
FAQ
What are some popular outdoor activities in Sabah?
– Jungle trekking
– Snorkeling or diving in the crystal-clear waters
– Wildlife spotting at the Kinabatangan River
– Exploring the UNESCO-listed Kinabalu Park and climbing Mount Kinabalu
What are the must-visit islands in Sabah?
– Sipadan Island for world-class diving and snorkeling.
– Tunku Abdul Rahman Marine Park for island hopping and water sports.
Are there any unique wildlife encounters in Sabah?
– Visit the Sepilok Orangutan Rehabilitation Centre to see orangutans up close.
– Take a river cruise along the Kinabatangan River to spot proboscis monkeys, pygmy elephants, and a variety of bird species.
What are some recommended local dishes to try in Sabah?
You may try the famous seafood noodle dish called "sang nyuk mian" and taste the flavorful Hinava, a traditional Kadazandusun raw fish salad. For more delicious food in Sabah, check this out.
Let's Explore the Attractions & Places to Visit in Sabah
In conclusion, visiting Sabah offers an array of experiences that will captivate and delight travelers. From exploring lush rainforests and diving into crystal-clear waters to encountering unique wildlife and immersing in vibrant cultural traditions, Sabah has something for everyone.
With its breathtaking landscapes, adventurous activities, and warm hospitality, Sabah promises an unforgettable journey filled with natural beauty, cultural richness, and cherished memories.
Read More: