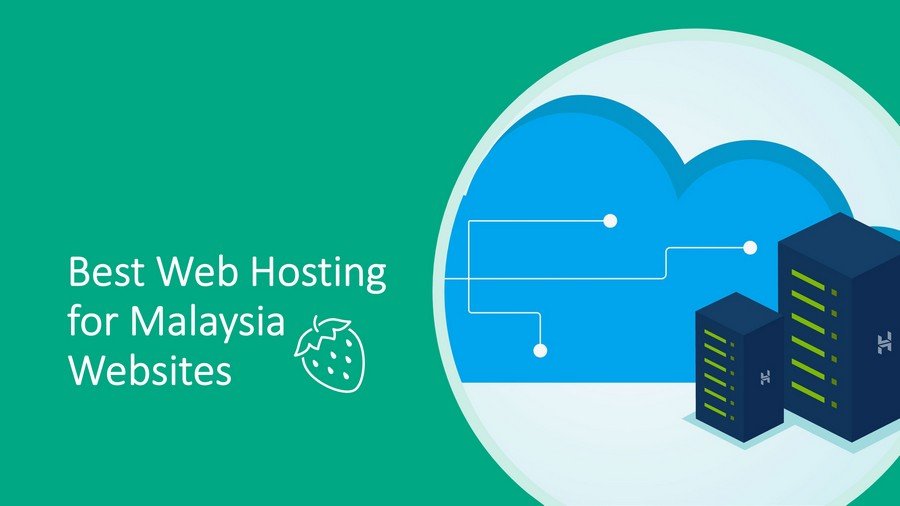 Looking for the best web hosting for Malaysia websites?
Well, I've personally used, tested, and compared more than 20 different web hosting services over the years.
In this article, I'm going to show you the top 5 best hosting companies that worth your money.
Disclosure: This website is reader-supported, meaning that we may earn a small commission when you purchase via the link, at no additional cost to you.
Top 5 Best Web Hosting for Malaysia Websites
Here are the top 5 web hosting platforms to build your great performance websites:
1. SiteGround Web Hosting Review – Best Performance Web Hosting

As one of the best web hosting for Malaysia websites, SiteGround has all the important elements for web hosting under its sleeve.
They are security-first and innovative when comes to web hosting features and technology.
Their high-performance platform is built on ultra-fast Google Cloud, which makes your websites fast, secured, and stable.
Besides, their web hosting plans come with many useful tools and features like caching and, image optimizer, and automatic daily backup.
Also, they have their own innovative user panel that is better and more user friendly than cPanel.
Last but not least, their friendly and knowledgeable customer support team will amaze you when you need any help.
The Pros of SiteGround:
Fast server speed
Strong security
Useful tools and features
Great customer support
The Cons of SiteGround:
---
2. Hostinger Web Hosting Review – Best Value Web Hosting

Hostinger offers the cheapest web hosting among the top 5 hosting companies for Malaysia.
The low entry price is great for beginners who want to try to build a website without much investment, such as students and bloggers.
The shared web hosting packages also come with free SSL, Managed WordPress, WordPress Acceleration, and a 30-Day Money-Back Guarantee.
Despite the cheap price, the server is fast, reliable, and has a 99.9% uptime guarantee, which makes it one of the best web hosting companies.
For Malaysia & Singapore audiences, choose the Singapore datacenter for the shortest response time.
The Pros of Hostinger:
Low entry price
Great for beginners and bloggers!
Free SSL
Free one-year domain for Premium and Business shared hosting plans
The Cons of Hostinger:
No automatic daily backup for Single and Premium shared hosting plans.
---
3. Exabytes Web Hosting Review – Best Local Web Hosting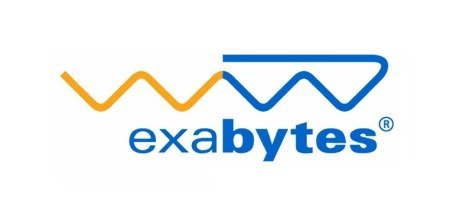 If you prefer a local web hosting company, then my recommendation is Exabytes.
With a data center in Malaysia, it can serve your website contents to the Malaysian audience in a blink of eyes.
Besides, affordable pricing is great for individual webmasters and small businesses to start a website or blog.
It is the best local web hosting for Malaysians.
The Pros of Exabytes:
Fast website speed locally
Local customer support
The Cons of Exabytes:
Price is higher compared to other top web hosting companies
Low introductory discount for new users
Not recommended if your target audience is international
---
4. Kinsta Web Hosting Review – Best WordPress Hosting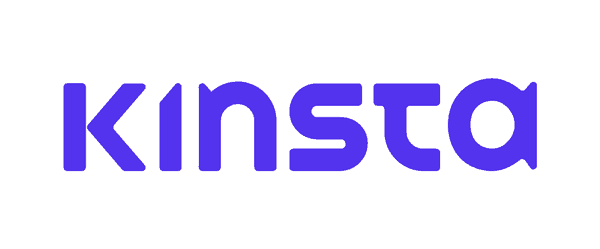 Kinsta is one of the best WordPress hosting providers globally.
They are specialized in managed WordPress hosting and they only host WordPress websites.
Kinsta is powered by ultra-fast Google Cloud architecture, which provides fast-loading speed, strong security, stability, and scalability to your websites.
Their web hosting plans also come with a free CDN to serve the static contents faster globally.
The cloud architecture also allows your websites to survive from large traffic spikes in case your websites go viral.
If unfortunately, your website is hacked or infected by malware, they will fix it for you with no additional charge, giving you peace of mind when your website is hosting on them.
 The Pros of Kinsta:
Fast server speed
Strong security
Free CDN
Protection from hacking and malware infection
The Cons of Kinsta:
Expensive

Only host WordPress websites

No unlimited domains
---
5. Bluehost Web Hosting Review – Best Budget Web Hosting
Bluehost is one of the most popular web hosting worldwide that known for its affordable pricing and good-performance server.
They have a wide range of web hosting plans that suitable for all kinds of users, from individual bloggers to large corporates.
Bluehost web hosting provides great speed across the globe, which allows you to target both Malaysia and International audiences without worrying about the website speed.
It is also one of the few hosting companies that are endorsed by WordPress officially.
The Pros of Bluehost:
Cheap price
Generous SSD storage
Free 1-year domain, CDN, and SSL for all shared hosting plans
The Cons of Bluehost:
Slower customer support
Only have 1 datacenter (based in the United States)
Sometimes the website speed is slow
---
How to Choose the Best Web Hosting for Malaysia Websites
The web host is the most important part of your website.
Without a fast and reliable web host as a foundation, your website is going to be slow and down from time to time, which negatively impacts your audience experience.
So, what defines a good web host?
Well, good web hosting should fulfill a few important criteria, such as fast, reliable, great customer support, great features, and provide high value.
When talking about value, the cheapest doesn't mean the best, but what you get per ringgit spent is more important, such as the specifications, server performance, features, and customer support.
Let's go through each of the important factors in detail.
1. Server Speed
Website speed is one of the most important criteria for a great user experience.
So, if you want your website to load fast in front of your audience, you'll need powerful web hosting that has a fast server speed.
2. Uptime
Nobody wants to see their website down, even for a second.
But practically, it's not possible to avoid downtime totally, however, good web hosting can reduce the incident to a minimum and guarantee the uptime at a certain percentage.
For instance, if a web hosting service can guarantee an uptime of 99.9%, meaning it will only down for a maximum of 0.365 day or 8.76 hours throughout a year (0.1% x 365 days), which is considered acceptable, and below this is not recommended.
3. Security
Security is becoming more and more important due to the rise of cybercrime cases like hacking.
A web host with weak security is a nightmare to every webmaster, and you may lose everything in just a short period.
So, always use a web host with strong security to protect your web assets, and security features like automatic daily backup and virus monitoring are great to have too.
4. Customer Support
There are times which you may need to seek help from customer support, whether is technical issues or billing issues.
Therefore, friendly and knowledgeable customer support is a huge help in this situation.
You wouldn't want to talk to a robot when you are in urgency, so make sure the web hosting companies have a customer support team that is available 24/7 and can be contacted via phone or live chat.
5. Backup
Backup copies are important in case something went wrong.
If possible, look for a web hosting plan with an automatic daily backup service.
6. Bandwidth
Bandwidth is the amount of web traffic allowed per month before the web hosting company puts down your website temporarily or charges you for over limit.
For this, you should choose according to your current situation like how many visitors you get per month.
If your websites are getting 10,000 visitors a month, you can get a web hosting plan with a bandwidth of between 30,000 to 50,000 visitors (more than your current web traffic but not too much).
Note: You can upgrade at any time if your websites grow faster than expected.
7. Storage Drive
For optimum performance, always get a web hosting plan with SSD (Solid-state disk), it is much faster than the old hard drive (HDD).
Usually, the storage allocated is sufficient unless your website needs to store a lot of large size files like Full HD videos and images.
8. Price
For most people, the web hosting price is always one of the important factors to consider.
However, it shouldn't be the main reason as there are more important factors such as speed and security.
In short, choose the best web hosting within your budget.
Shall You Use Global or Local Web Hosting Company?
The good thing about using local web hosting is the slightly faster speed when serving content to a Malaysian audience and you can speak to local customer support when you need help.
Whereas global web hosting can serve content to your worldwide audience faster, have better features, securities, and technologies, and are cheaper too.
Which is the Best Web Hosting for Malaysians?
If you are aiming for the best performing web hosting at a reasonable price, then the answer is SiteGround!
SiteGround web hosting has a blazing-fast speed, many useful web tools like caching, images optimizer, backup & restore feature, reasonable pricing, multiple datacenters, a friendly customer support team, and gained a lot of positive reviews from worldwide users.
It also works seamlessly with WordPress and is officially recommended by them, which proves how great the SiteGround is!
To prove what I said is true, the CozyBerries.com is hosted on SiteGround.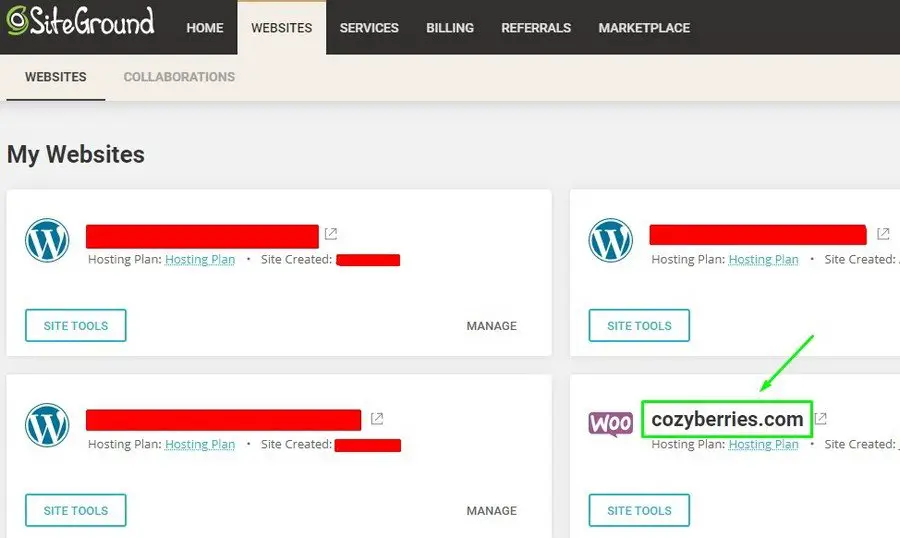 However, I've to admit that they are not the perfect choice for everyone due to the higher price tag and even higher when renewal.
On the other side, Hostinger offers a much attractive price and has similar performance and features, which make them the best web hosting for value!
If you are going after value, then Hostinger is more suitable for you compared to SiteGround.
If you prefer a local web hosting based in Malaysia, then the best choice is Exabytes!
Can I Host My Website on Free Web Hosting?
Yes, you can. There are many free web hosting services available.
However, I don't recommend them due to their slower speed, unreliable hosting, restricted features, and most of them will put ads on your website, which devalues your web asset.
Worst part?
They can take your website down any time they want because it is free web hosting, so you have no control over it.
If you are serious about building a great and functional website for the long term, don't ever consider free web hosting as it causes more harm than good.
How Much is the Cost of Web Hosting?
The web hosting cost can start from RM50 a year (shared hosting) to over RM3,000 a year (dedicated hosting).
To reduce the annual cost, you can take advantage of the new user discount and opt for the longest tenure, usually 3 years.
For instance, you can sign up Hostinger for up to 90% discount through this link (limited time only).
What Type of Web Hosting Shall I Use for My Websites?
For personal and small business websites, shared hosting would be enough.
For medium and large business websites, cloud hosting or VPS hosting is recommended as they provide more resources and features.
What is the Best Web Hosting for WordPress?
To host your WordPress websites, you may consider SiteGround (great performance and features) or Hostinger (best value), or Kinsta (specialized but expensive).
All of them are fully compatible with WordPress and provide useful tools that are specifically made for WordPress sites.
Summary of the Top 5 Best Web Hosting for Malaysia Websites
 Here are the top 5 best web hosting in Malaysia that you can use to build a fast website!
1. SiteGround [Website Link]
Reason to get: Fast server speed, strong security, and great customer support.
Introductory Price: RM343.90/year
Renewal Price: RM737.50/year
Tip: To get the maximum benefit of introductory price, always get the longest tenure, usually 3 years.
2. Hostinger [Website Link]
Reason to get: Fast server speed, great features, and cheap.
Introductory Price: RM48.70/year
Renewal Price: RM147.10/year
3. Exabytes [Website Link]
Reason to get: Resonable price, local server, and Malaysian customer support.
Introductory Price: RM179.88/year
Renewal Price: RM343.10/year
*If you don't mind the outdated and slow technology, you can sign up for the hard drive (HDD) option at RM179.88/year.
4. Kinsta [Website Link]
Reason to get: Specialized in WordPress hosting.
Price: RM1,476.00/year
5. Bluehost [Website Link]
Reason to get: Great features and inexpensive.
Introductory Price: RM194.30/year
Renewal Price: RM442.30/year
If you are targeting Malaysian and international audiences, I'd highly recommend SiteGround or Hostinger due to their super-fast server speed, strong security, multiple data centers, great uptime guarantee, useful web tools, and fantastic customer support.
If you want a slightly faster speed for Malaysia and Singapore audiences, you can choose their Singapore datacenter.
If you are targeting Malaysian only and prefer customer support from a local company, then Exabytes is the right choice for you.
Conclusion
To ensure your website is getting a great foundation, I'd highly recommend you pick from the 5 best web hosting for Malaysia websites above.
Also, whether you are targeting Malaysia or International audiences, or both, going for a reliable global web host is always a better choice due to better features, technologies, pricing, and a faster speed across the world.
Next: