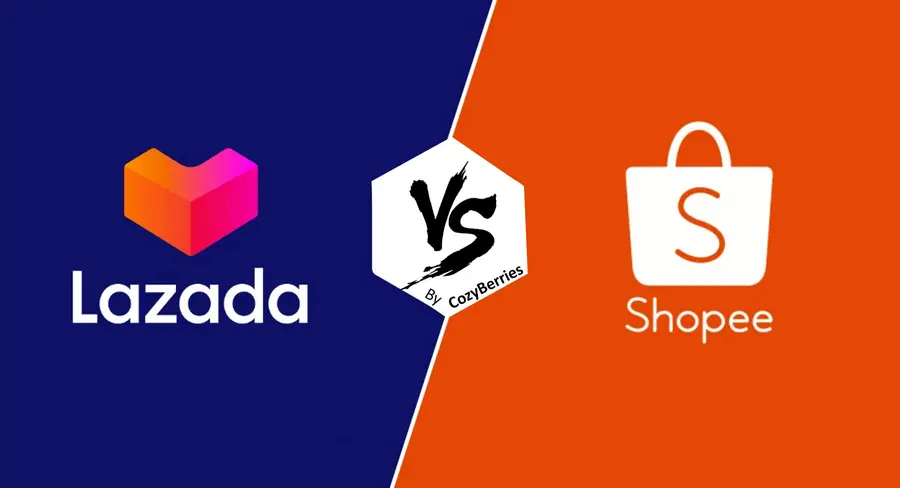 As of Q2, 2020, the top e-commerce platforms in Southeast Asia are Shopee and Lazada.
They are the two most visited e-commerce websites and also the top shopping apps used in the Southeast Asia region, including Malaysia, Singapore, Thailand, Philippines, Indonesia, and Vietnam.
Beside, Shopee and Lazada continued to gain market share in the region as both e-commerce platforms saw a double digits growth in visitors.
In Malaysia, Lazada used to be the most visited e-commerce website in the past few years and was surpassed by Shopee recently.
In June 2020, the Shopee website is estimated to have received about 287.22 million visitors from Southeast Asia countries. The traffic is excluding apps users, which are expected to have more traffic than the websites.
Lazada website is the second most visited e-commerce platform, with estimated monthly traffic of 137.8 million visitors from Southeast Asia countries.
Author comment: 
Lazada was the most popular e-commerce platform before Shopee took over their spot. 
I believe one of the main reasons why Shopee can overtake Lazada is due to the free shipping subsidy, which buyers can get free shipping when they buy over a certain amount (eg: RM40), and the shipping fees are subsidized by Shopee so that the sellers can keep their price lower.
According to BrizFeel's consumer survey report, shoppers love free shipping, and this is the reason why Shopee can attract so many users in a short period and grow rapidly to become the champion in Southeast Asia countries.
Another reason is the price on Shopee is slightly cheaper than Lazada for the same product, probably due to higher fees charged to sellers on Lazada, so to maintain their profit margin, they have to raise the product price on the Lazada platform.
Of course, there are many other reasons like the marketing campaign, brand collaborations, and more.
But higher traffic doesn't mean higher profit, due to a large number of free shipping subsidies, and product nature.
Besides, the Shopee platform sells a higher volume of lower-priced products, and Lazada sells more on higher-priced products.
Shopee vs Lazada: Monthly Website Traffic Comparison of the Top E-Commerce Platforms in Southeast Asia
Here's the comparision table of the two most visited e-commerce websites in Southeast Asia as of June 2020.
Countries
Shopee Website Traffic
(Monthly in Million)
Lazada Website Traffic
(Monthly in Million)
Malaysia
41.86
16.7
Singapore
11.57
8.6
Thailand
50.09
36.67
Indonesia
97.3
22.9
Philippines
33.07
34.33
Vietnam
53.15
18.6
Total
287.22
137.8
Estimated traffic based on Similarweb's data, taken 17.6.20.
My Experience & Thoughts on Popular E-Commerce Platforms in Malaysia
As a user for both Shopee and Lazada apps since mid of 2015, I'd like to share my thoughts on this.
I was among the earliest batch of Shopee users, when the Shopee app launched in June 2015, at that time there were fewer products in Shopee compared to Lazada (which is the most popular shopping platform at that time), followed by 11street (rebranded to PrestoMall) and Lelong.
Let's talk about 11street and Lelong first.
11street and Lelong are the two most popular e-commerce platforms in the past, before Lazada and Shopee, but their prime has passed in dominating the Malaysian online market.
To be honest, their fall was expected when Shopee came to the surface in 2015, I can tell from my gut.
I started to actively shop online in 2012, and I was the seller on Lelong and 11street platforms, so I speak from my experience as a buyer and seller.
Talking about Lelong, back then, their communication system between buyers and sellers was terrible, same for their product review system and presentation.
It's hard to communicate with sellers with their ugly inbox style system, and full of bugs.
Also, it's hard to read the product reviews on the product page, unlike Shopee.
When I first started as their seller, it was easy to sell things online.
I ordered some products from AliExpress (China), uploaded them to my Lelong store, and I got a lot of sales every month without doing any promotion.
But when the competition got higher, it was tough to sell without buying their ads.
Next, 11street, a past-popular shopping platform that often associates with K-Pop.
They gain a lot of attention initially with mass advertising and the 11% discount coupons.
As a buyer, the 11street platform is not user friendly and doesn't have a way to communicate with sellers directly, which is bad. To me, these are the two reasons why I choose Shopee over 11street.
As a seller, their customer services for sellers are unresponsive and worst in resolving dispute cases (I left their platform due to unpleasant experience).
And once I left, I hardly went back, even 11street has rebranded to PrestoMall, I never have any interest in downloading their apps.
I visited PrestoMall a few months ago to see how it has changed, but still, it is less attractive compared to Shopee and Lazada and I found no reason for me to shop there.
When Shopee first came out in June 2015, I was amazed by their clean user interface and the ability to chat with sellers straight inside the app.
Of course, free shipping too!
That time Lazada app was not user friendly as well, but they revamp it and include the chat feature inside the app.
Now, I only shop with Shopee and Lazada.
Based on my years of shopping experience with these two e-commerce apps, I found that Shopee tends to have better deals for smaller products, and Lazada has more good deals on larger products like appliances.
I bought my refrigerator, mattress, smart tv, ceiling fans, air fryer, washing machines, water filter, water heaters, microwave, laptops, printer, IP camera, and many more from Lazada in these 2 years.
And I used Shopee to purchase smaller things like water filter housing, lotion, HDMI cable, spices, facial cleanser, mouthwash, reed diffuser, pillow cushion, liquid detergent, hair trimmer (due to MCO), and many more.
To summarize, both Lazada and Shopee are great shopping apps that you should have in your smartphone.
Bottom Line
Lazada and Shopee are the top e-commerce platforms in Southeast Asia, they are also the most popular shopping apps among consumers.
But who will win the e-commerce market in the next few years? 
Let's wait and see.