Discover Secret Garden Putrajaya's entrance fee, night park photos, parking, nearby attractions, tips, and more!!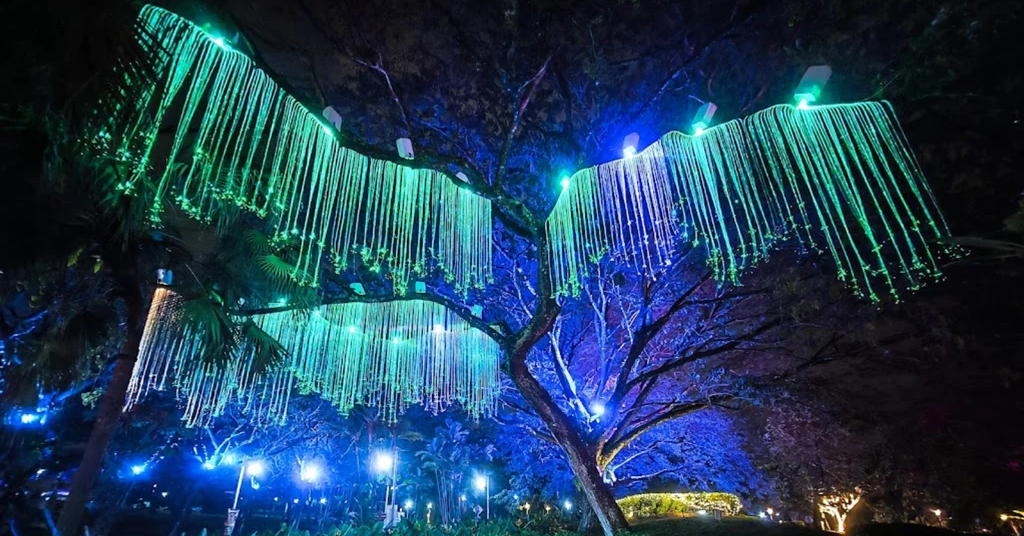 Putrajaya, a quick drive away from Kuala Lumpur, is the perfect weekend escape where you can enjoy various activities like picnics, cycling, lake cruises, nature walks, horse riding, and even rock climbing. And now, there's a new gem to explore—the enchanting Secret Garden Putrajaya, welcoming visitors since July 2022.
This hidden gem beautifully illuminates the nightscape of Putrajaya, filling it with vibrant colors and an undeniable energy. As you wander through its pathways, hand in hand with your loved ones, you'll be captivated by the romantic lighting that emerges as the sun sets.
Don't forget to seize the opportunity to capture stunning photos at every turn, as this secret garden is brimming with Instagram-worthy spots.
Take Note:
Malaysia is Hot & Sunny! Don't go outside without Sunscreen!
Don't Miss Out These:
The Secret Garden in Putrajaya is a delightful addition to the city's allure, creating a captivating ambiance that sets it apart. Adorned with lights delicately draped over trees, bushes, and pillars, the garden invites you to immerse yourself in its magical atmosphere.
Whether you're seeking a tranquil evening stroll or a romantic escapade, this is the place to be.
In the heart of Putrajaya, the Secret Garden is a breath of fresh air, inviting you to step into a world where nature and enchantment collide.
So, gather your loved ones, embrace the darkness, and let the dazzling lights guide you through an unforgettable journey in Putrajaya's Secret Garden.
Secret Garden Putrajaya Entrance Fee
Here are the entrance fees for Putrajaya Secret Garden:
Adults: RM0 (Free)
Kids: RM0 (Free)
Parking: RM0 (Free)
Yes, everything is FREE!
Secret Garden Putrajaya Operating Hours & Address
Operating Hours: 7 am to 12 am daily
Address: Taman Putra Perdana, Presint 1, 62000 Putrajaya (in front of Hotel Pulse Grande)
Secret Garden Putrajaya Review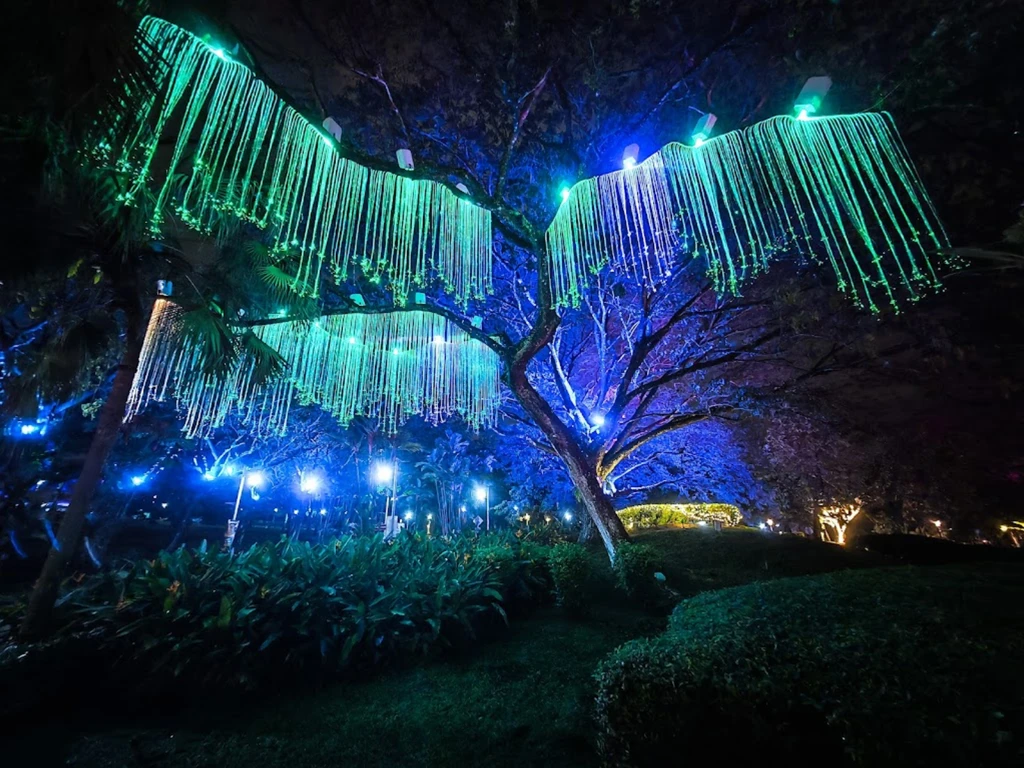 Secret Garden Putrajaya is a perfect nighttime getaway for families, friends, and couples, offering a relaxing and enchanting atmosphere.
As darkness falls, the park comes alive with a vibrant display of colorful lights, creating a magical ambiance that feels like stepping into a fantasy world.
The meticulously decorated garden shines brightly with LED lights adorning every tree, pathway, and structure, while strings of lights in the trees and bushes create a whimsical glow reminiscent of glowing flowers.
It's a photographer's dream, as the unique and beautiful illuminated backdrop provides the perfect setting for capturing memorable pictures.
This secret garden's charm also makes it a popular choice for couples, especially brides and grooms seeking to create stunning wedding memories against the backdrop of this romantic and unique park. Visitors flock to Putrajaya to indulge in the captivating and romantic atmosphere this beautiful park offers.
Not only is the Secret Garden visually appealing, but it also provides a delightful experience for children, as they can explore and enjoy the vibrant illuminated surroundings, running and playing in the luminous night atmosphere.
Best of all, admission to the park is free, making it an accessible and enjoyable destination for everyone.
With its convenient parking facilities located right next to the park and accessible toilets, you can easily spend around an hour strolling through the park, taking in the refreshing breeze, and even finding a spot to sit and rest your legs.
Putrajaya Secret Garden truly offers a memorable and relaxing experience for all who visit.
Night Atmosphere of Secret Garden Putrajaya (Photos)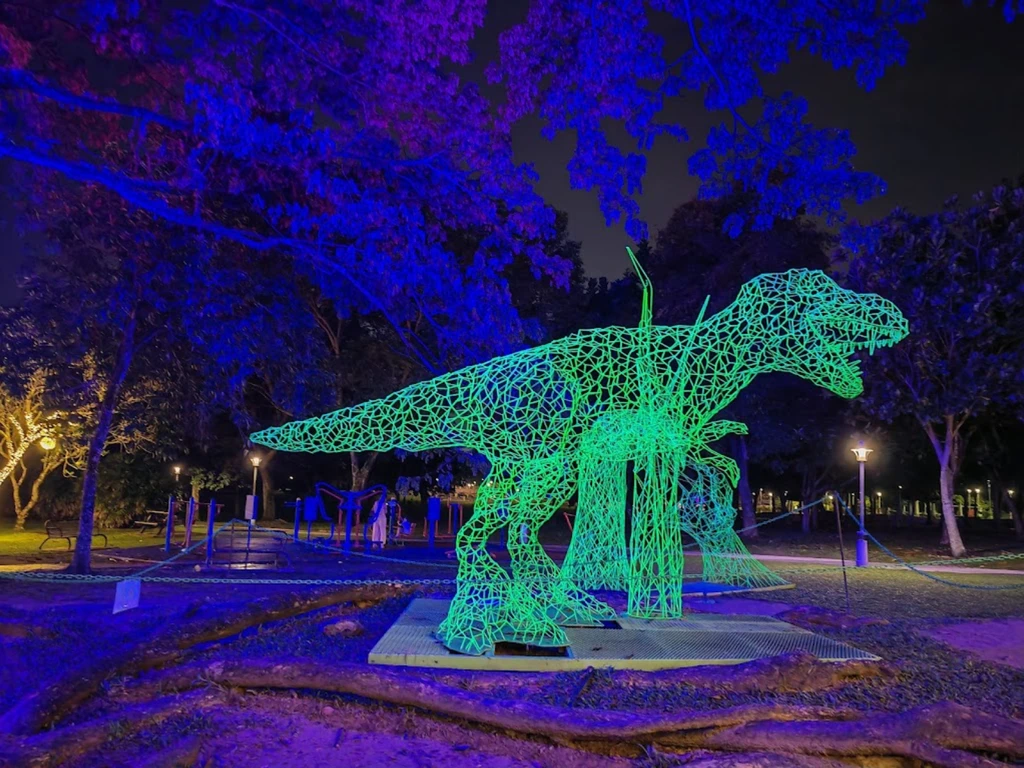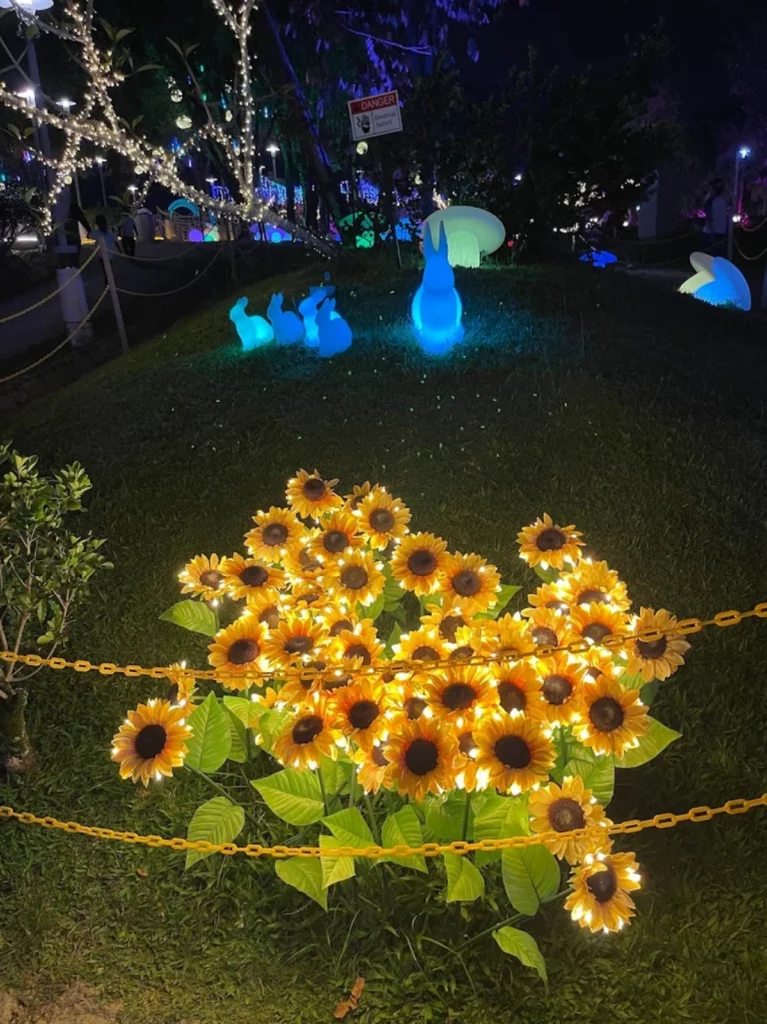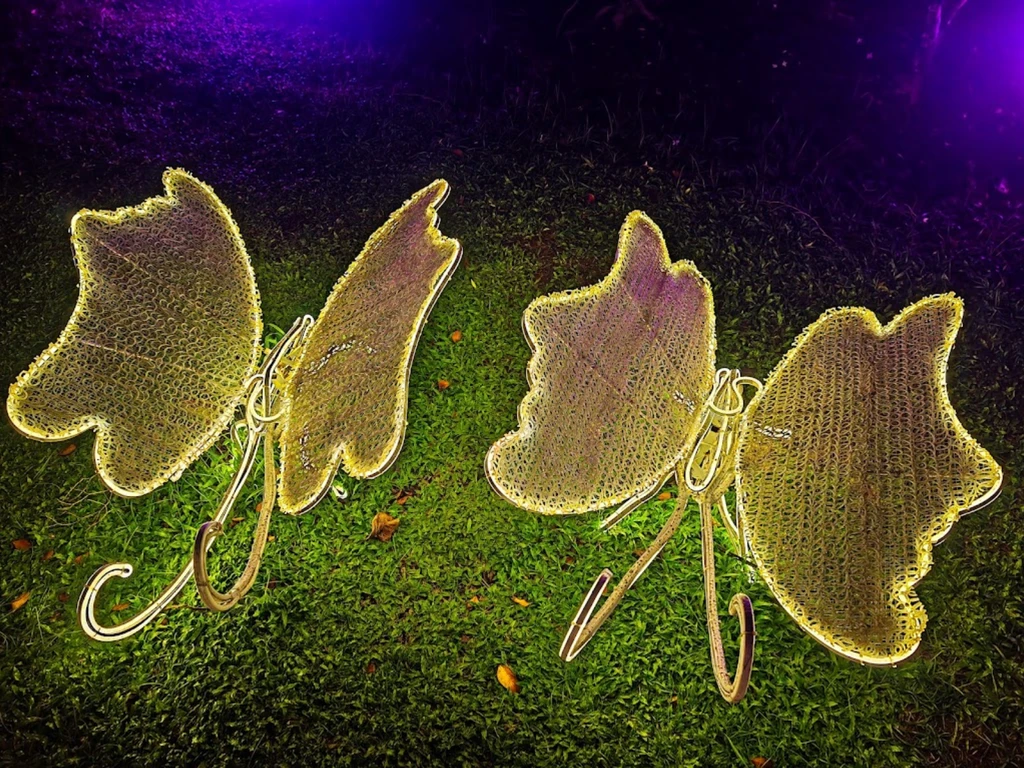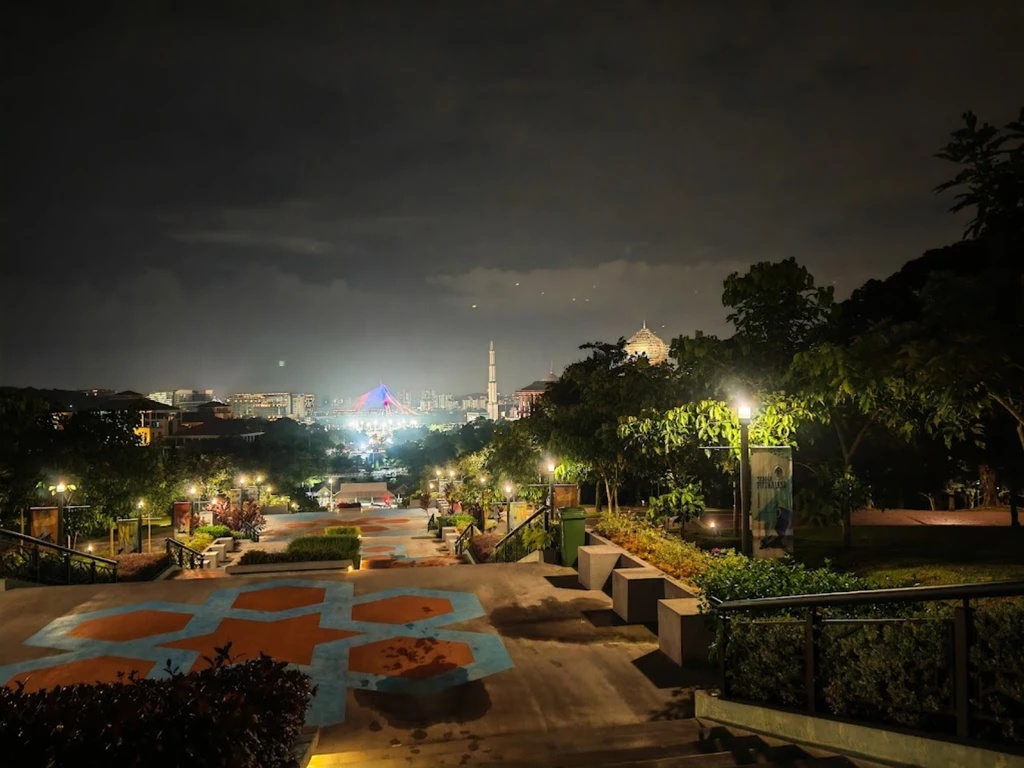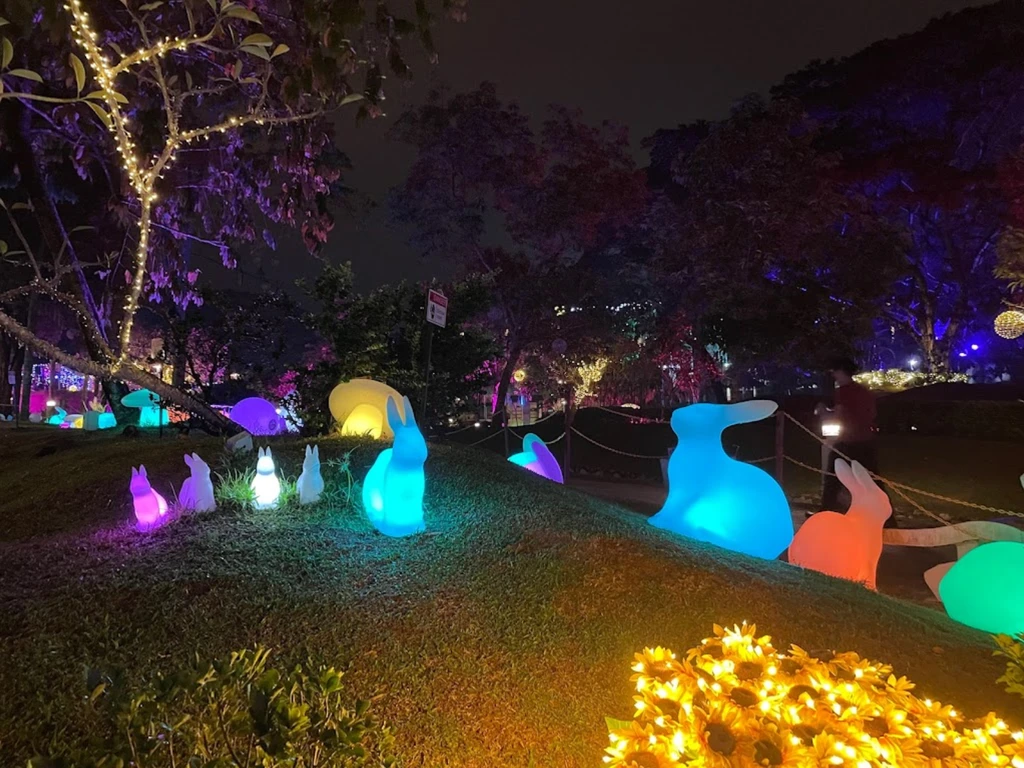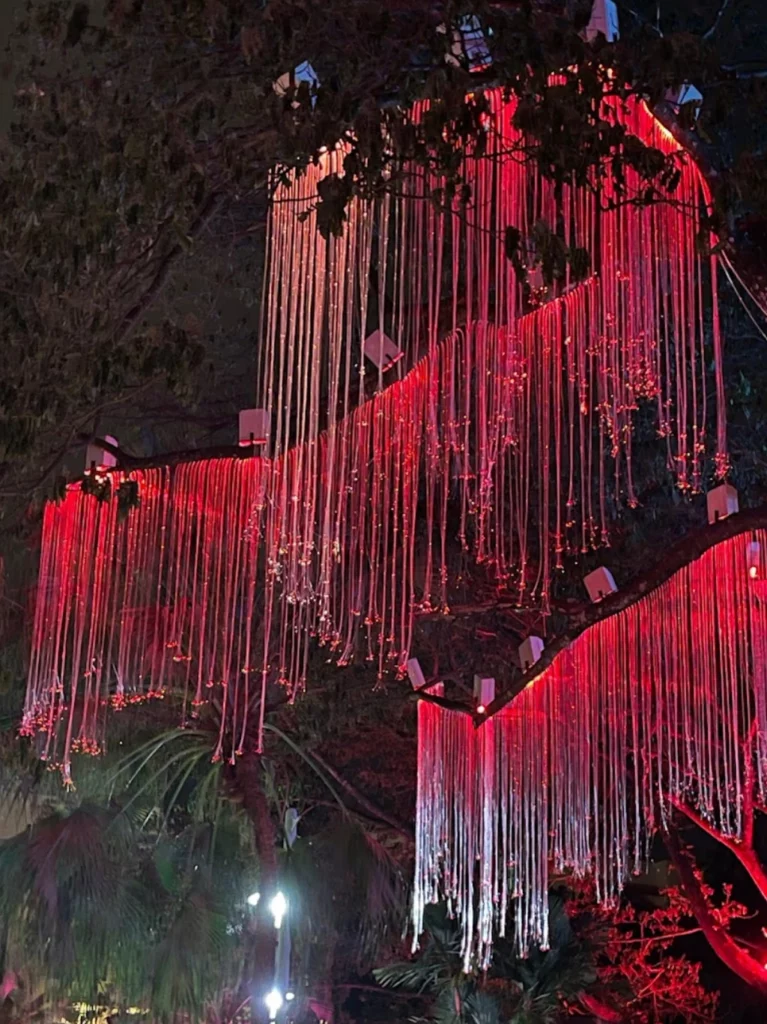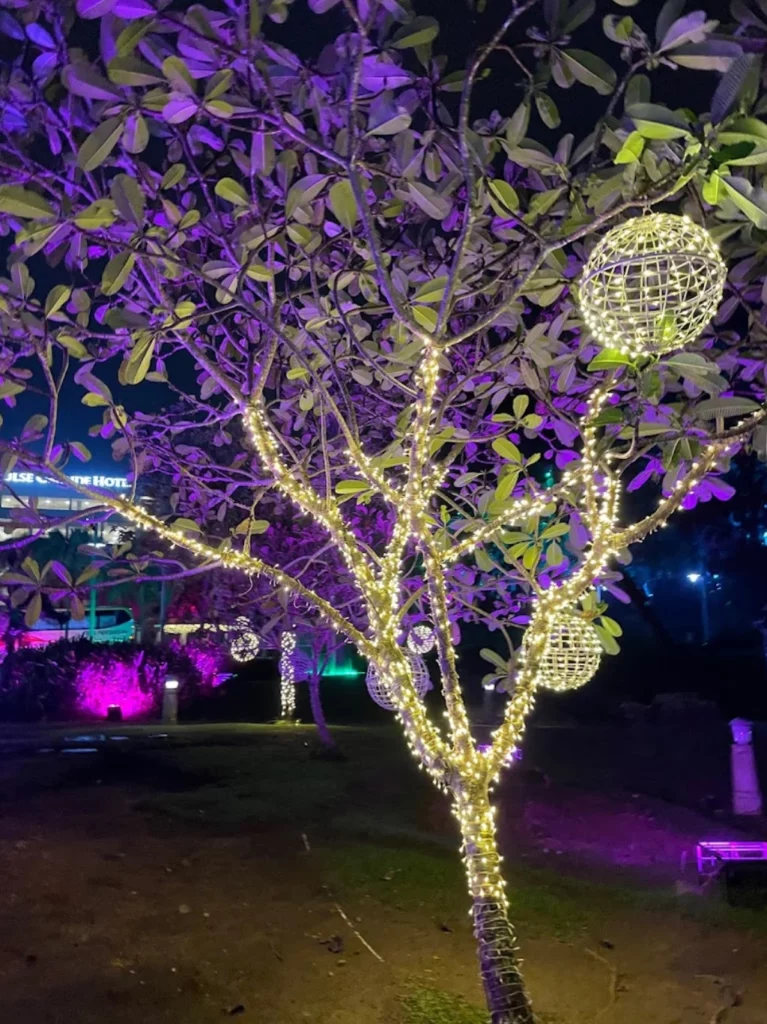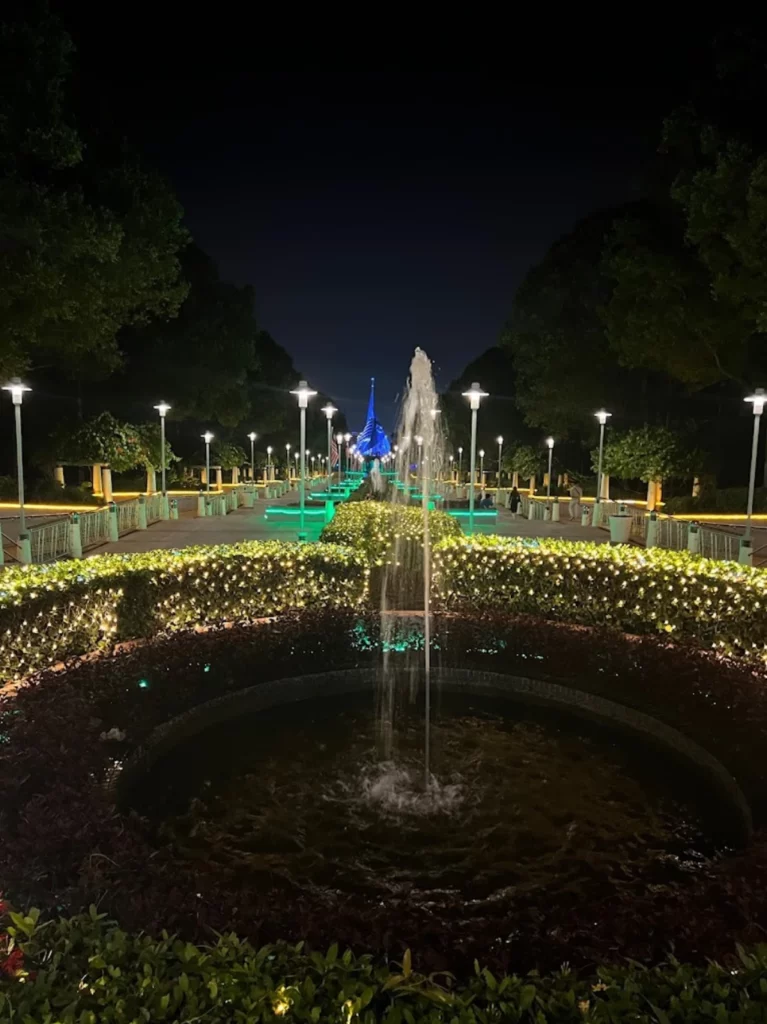 Day Atmosphere of Secret Garden Putrajaya (Photos)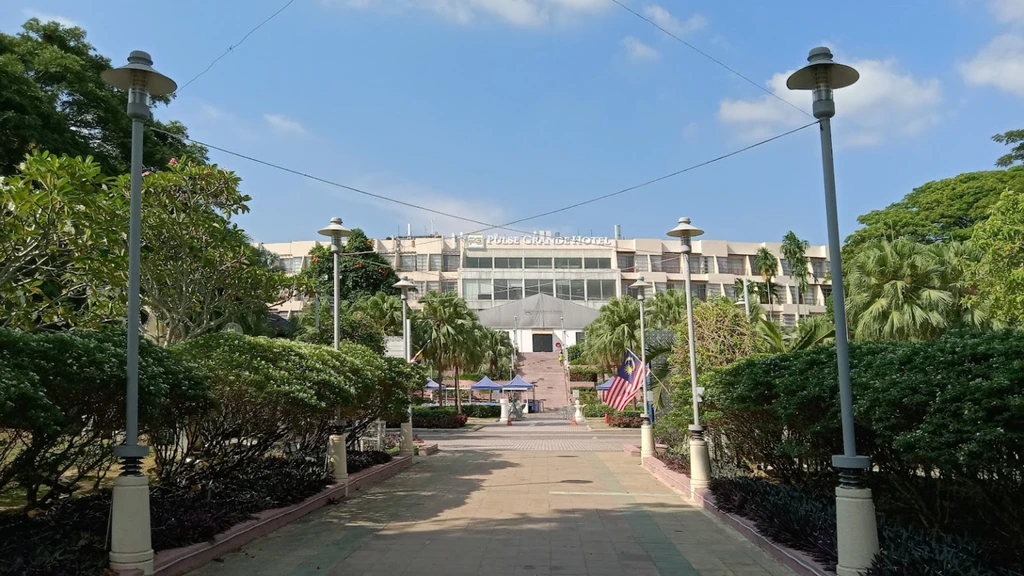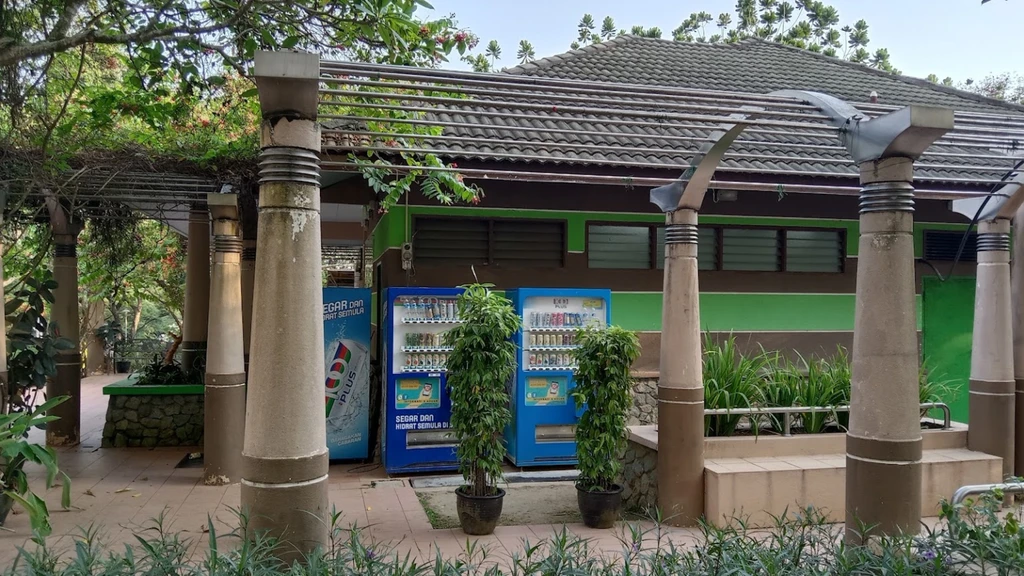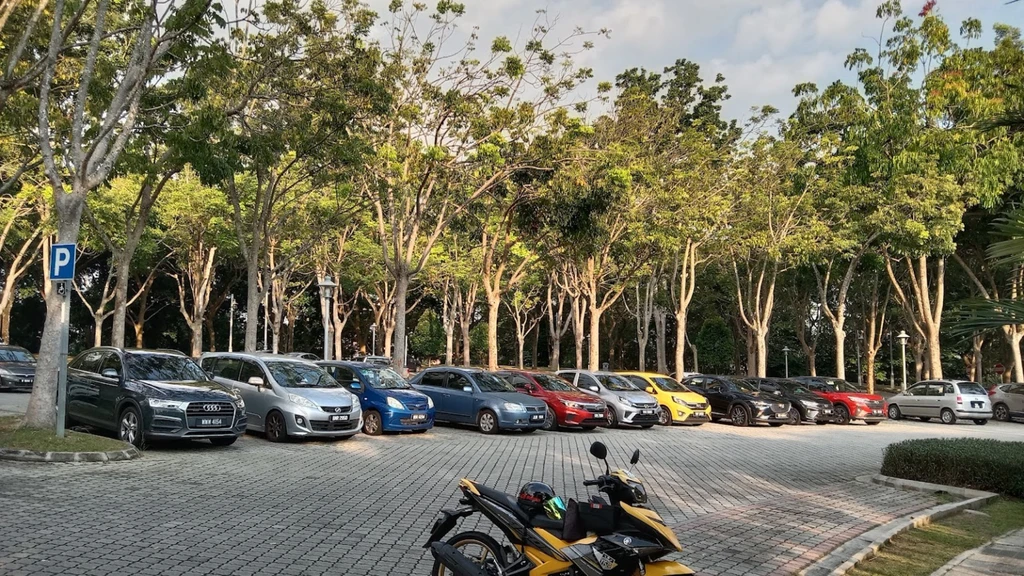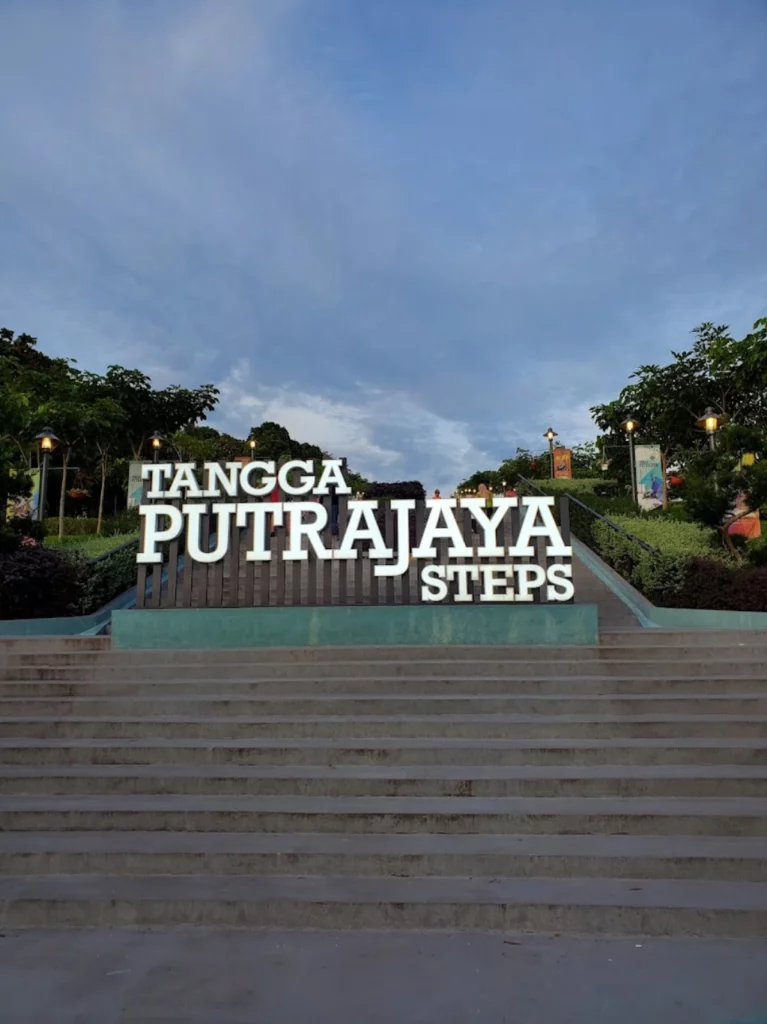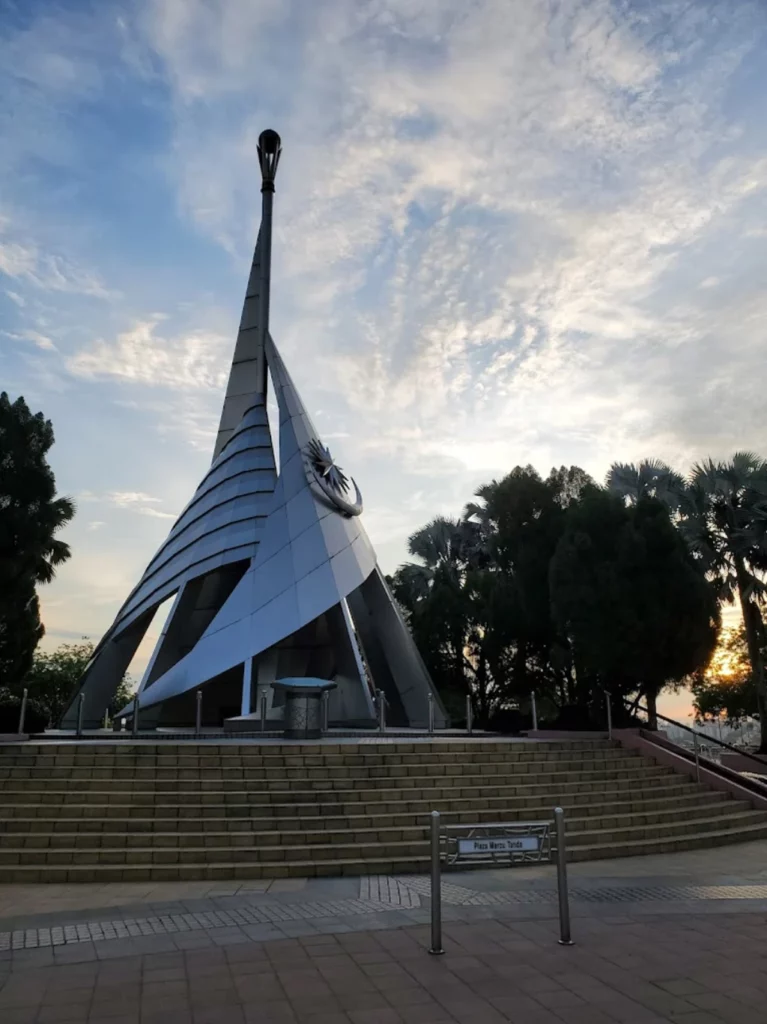 What to Know Before Visiting Putrajaya Secret Garden
Here are some tips about visiting Putrajaya Secret Garden:
Visit the Putrajaya Secret Garden in the evening when the lights come on around 7pm for a stunning view.
Bring along bottled water and snacks as there are no food or drink stalls nearby.
Take a walk along the garden path to explore its attractions, including a fountain and panoramic views of the Putrajaya skyline.
Consider having a buffet dinner at Le Meridien Putrajaya, just a 10-minute drive away, and get 20% off when you book buffet vouchers here.
If you have extra time before it gets dark, visit Putrajaya IOI City Mall for activities like District 21 and Icescape (an ice-skating rink).
Remember to charge your phone beforehand to capture the beauty of the Secret Garden in photos and videos.
After visiting the garden, you can find various dining options at Ayer 8, Laman Selera Putra near Putra Mosque, or at IOI City Mall and Alamanda Shopping Centre.
Is Secret Garden Putrajaya Worth Visiting?
Absolutely! Secret Garden Putrajaya is a hidden gem that is definitely worth a visit. I highly recommend experiencing the enchanting atmosphere and vibrant lights that illuminate the park at night.
The captivating beauty of the Putrajaya's Secret Garden creates a truly magical ambiance that transports you to a fantasy world. The colorful LED lights draped over trees, bushes, and infrastructure make the park come alive with cheerful and joyful vibes.
Not only is it visually stunning, but the garden also offers a relaxing and enjoyable experience for everyone. Whether you're with family, friends, or your partner, strolling through the romantically-lit pathways is a delightful way to spend an evening.
Plus, the numerous Instagrammable spots provide the perfect backdrop for capturing memorable photos.
In short, Putrajaya Secret Garden is a must-visit destination in Putrajaya.
Let's Visit Secret Garden Putrajaya: No Entrance Fee & Free Parking!
In conclusion, Secret Garden Putrajaya is a beautiful destination that is definitely worth a visit..
Whether you're strolling hand in hand with your loved ones or seeking a perfect spot to hang out with friends at night, the Secret Garden promises a delightful experience.
So, make your way to Putrajaya and immerse yourself in the captivating charm of this beautiful garden.
Read Next: