Discover Cameron Lavender Garden's ticket prices and an array of delightful activities. Explore beautiful flower displays, indulge in lavender treats, and more!!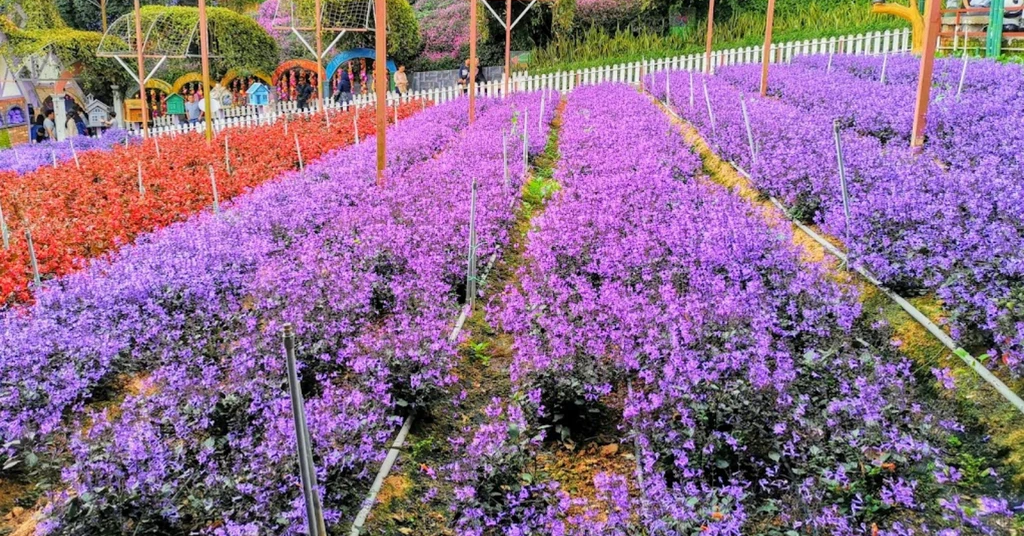 Nestled between Tringkap and Kuala Terla, just north of Kea Farm, Cameron Lavender Garden is a charming lavender-themed complex that delights visitors with its vibrant flower displays and European countryside-inspired decor. Perfect for family outings, it offers picturesque spots for capturing memories and indulging in purple ice cream.
Perched above the complex, you'll find a whimsical Disney castle with a koi pond, viewing deck, mini windmills, and a cozy cafe. Inside, there's a mock fortress with a wishing tree and a confectionery boutique, adding to the enchanting atmosphere. Don't miss the opportunity to explore the flower nursery, strawberry farm, shopping arcade, and mini market before you leave.
Contrary to its name, this garden isn't just about lavender; it showcases a variety of flower species and even offers the chance to pick strawberries and daisies. Although it may not be the largest garden, during the blooming lavender season, the sight of endless rows of purple flowers will leave you in awe.
Take Note:
Malaysia is Hot & Sunny! Don't go outside without Sunscreen!
Don't Miss Out These:
Conveniently located along the Tapah-Ipoh road, Cameron Lavender Garden is an ideal stop if you're heading home and still searching for those last-minute souvenirs. With its clean and inviting ambiance, it's a delightful destination that combines natural beauty with a touch of whimsy.
Cameron Lavender Garden Ticket Prices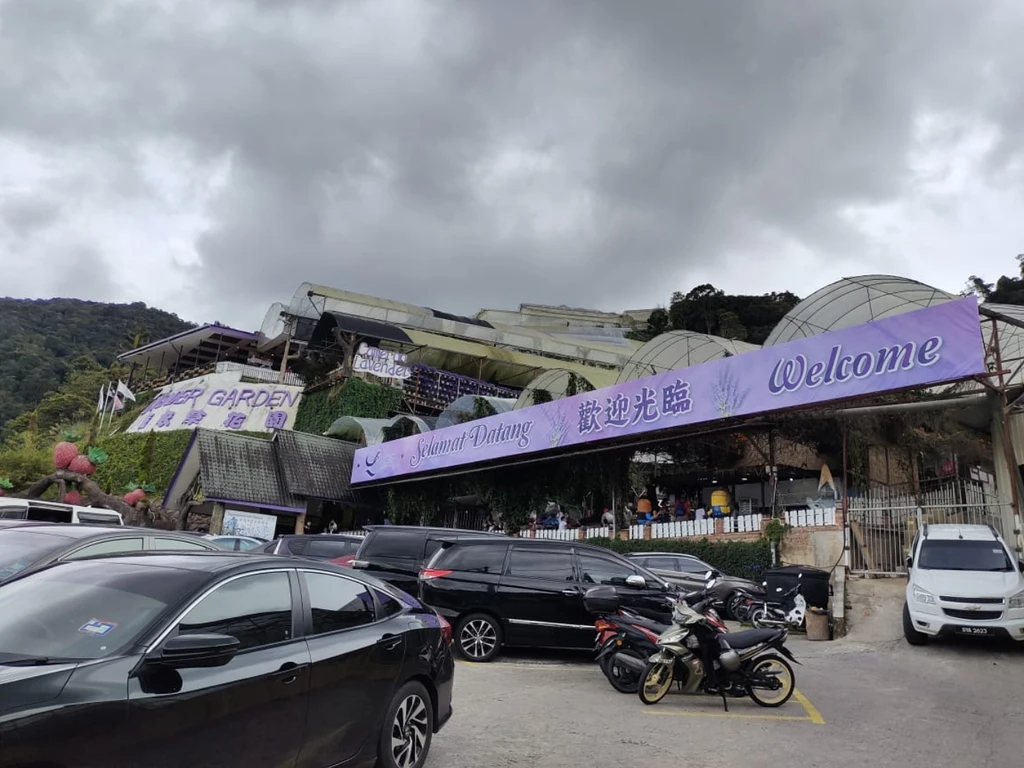 Here are the entrance fees for Cameron Lavender Garden:
Adults: RM20
Kids (5 – 12 years old): RM10
Cameron Lavender Garden Operating Hours & Address
Operating Hours:
Monday – Thursday: 9 am to 6 pm
Friday – Sunday: 9 am to 7 pm
Address: 59, Brinchang, 39000 Tanah Rata, Pahang, Malaysia
Things To Do In Cameron Lavender Garden
Here are some of the best things to do in Lavender Garden in Cameron Highlands.
1. Take Photos with the Lavender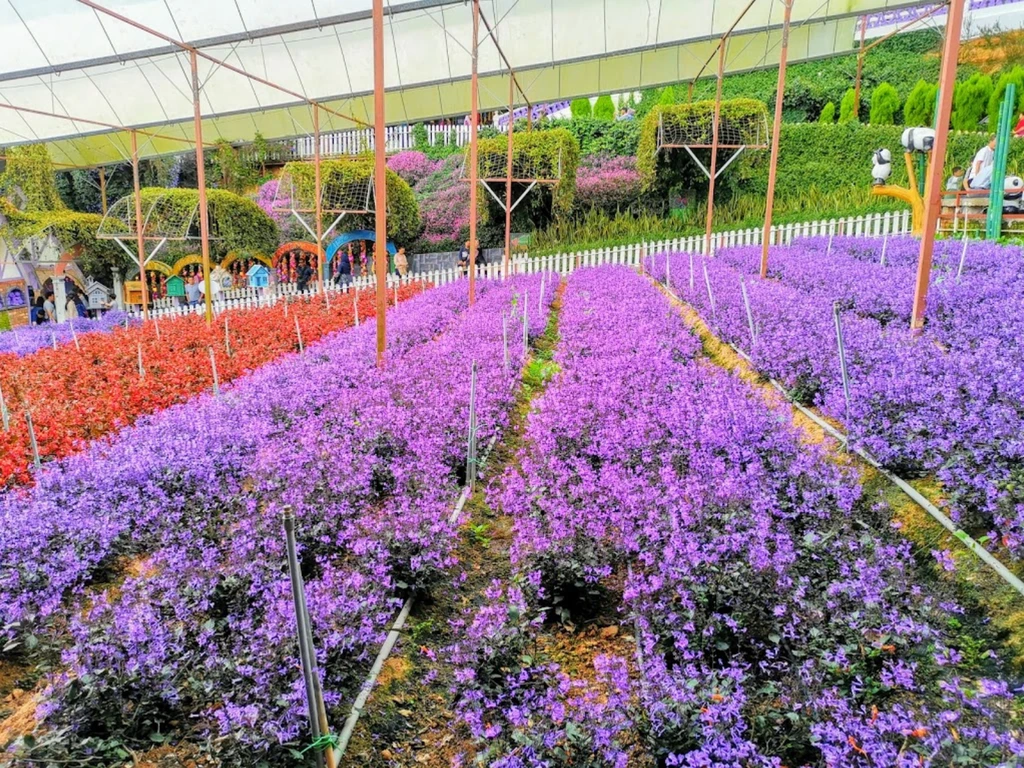 Lavender Garden in Cameron Highlands is a haven for photography enthusiasts, with endless opportunities to capture stunning shots in every nook and cranny.
Whether you're a professional photographer or just looking to update your Instagram feed, Lavender Garden will not disappoint with its abundance of picture-perfect corners waiting to be discovered.
Get your camera ready because this place is a paradise for shutterbugs, and you'll find yourself immersed in a world of captivating visuals at every turn.
2. Admire Other Flowers in the Lavender Garden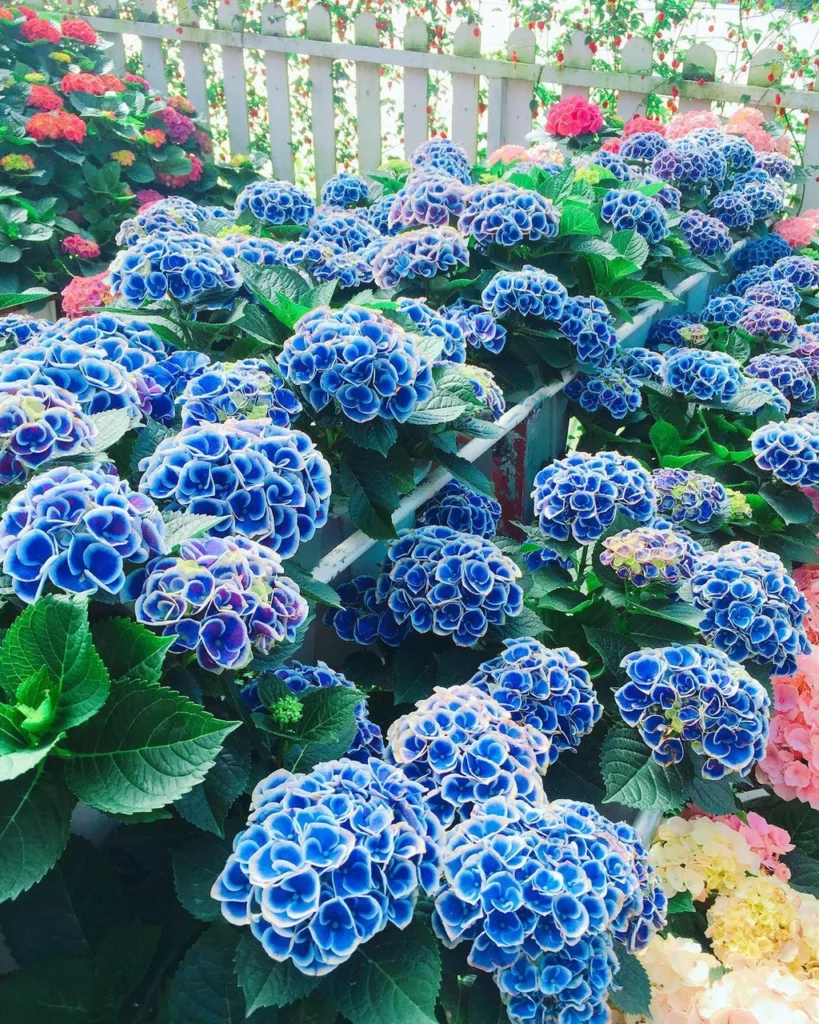 Prepare to be mesmerized by the stunning variety of flowers on display at Cameron Lavender Garden. From vibrant Gerbera daisies to delicate Morning glory, and from elegant Hydrangeas to enchanting Japanese roses, there's a captivating assortment of blooms waiting to be admired.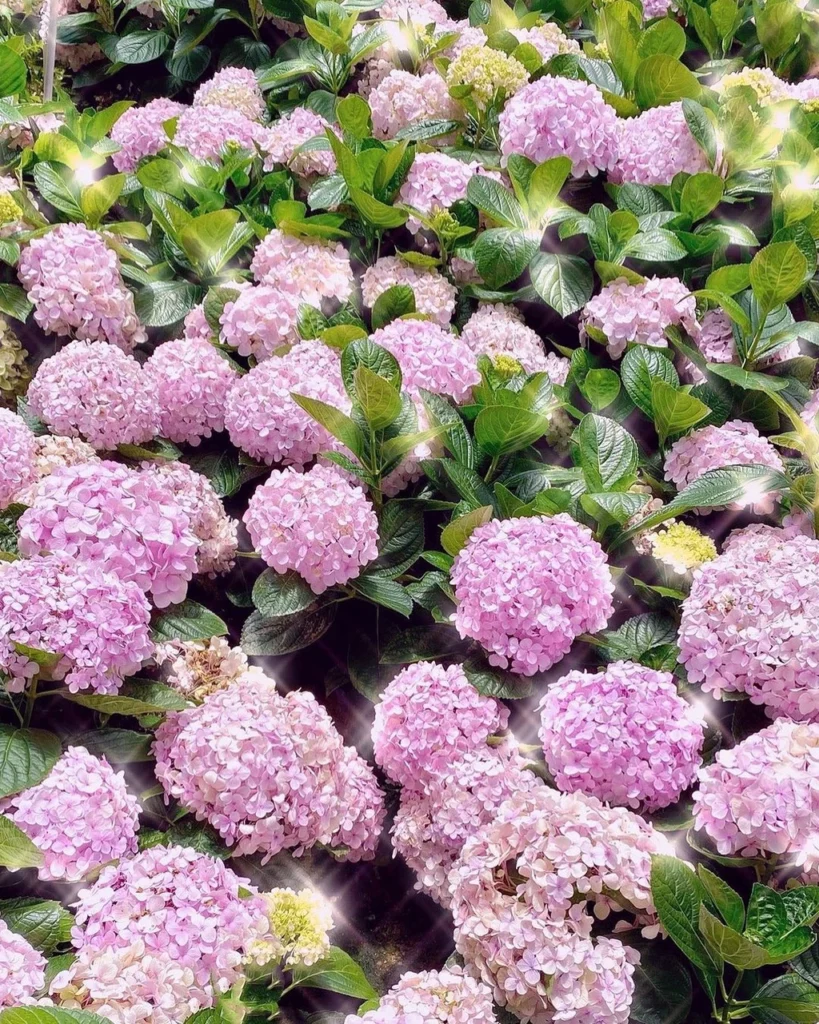 The garden is a floral wonderland, where you can immerse yourself in the beauty of nature and discover a diverse collection of flowers that will leave you in awe.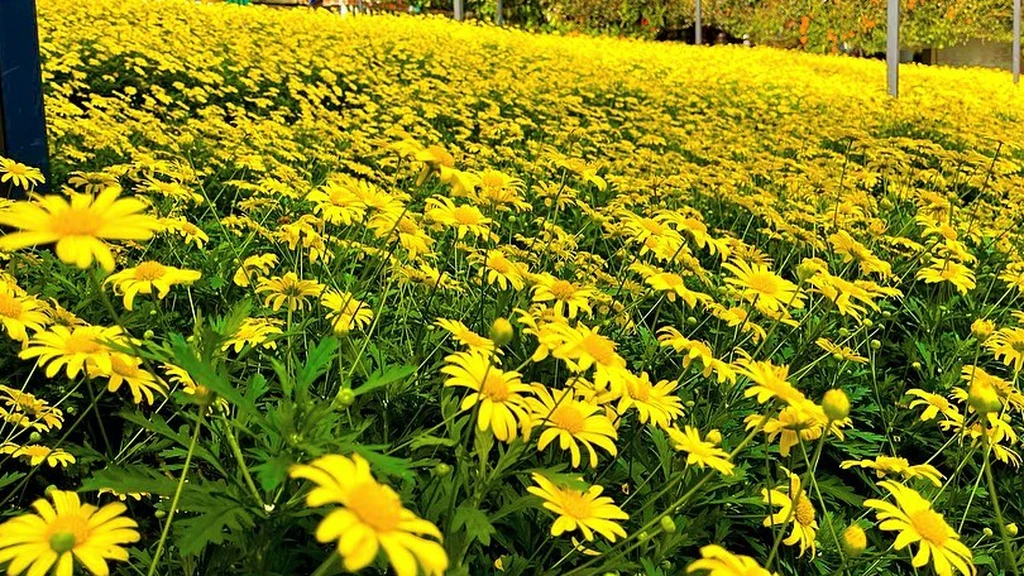 Whether you're a flower enthusiast or simply appreciate the splendor of colorful petals, the sight of these captivating flowers will surely bring joy to your heart.
3. Admire Their Decor And Landscaping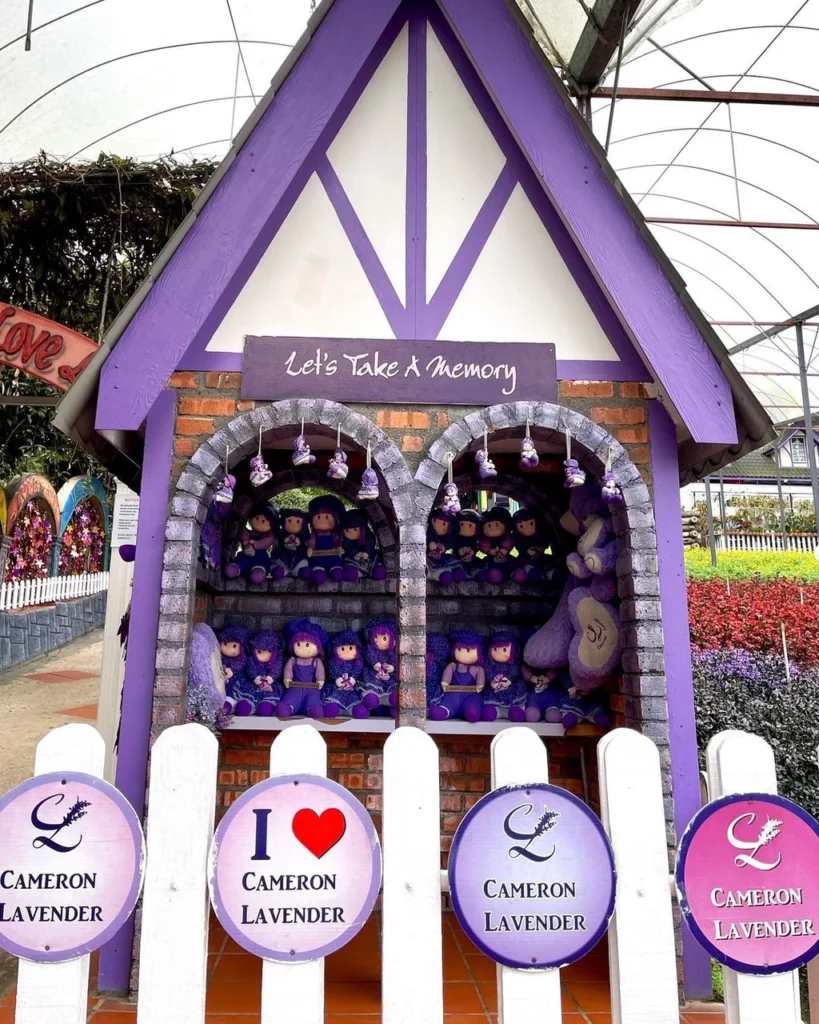 Lavender Garden in Cameron Highlands deserves a shoutout for going the extra mile to create a visually captivating experience alongside their lovely flowers.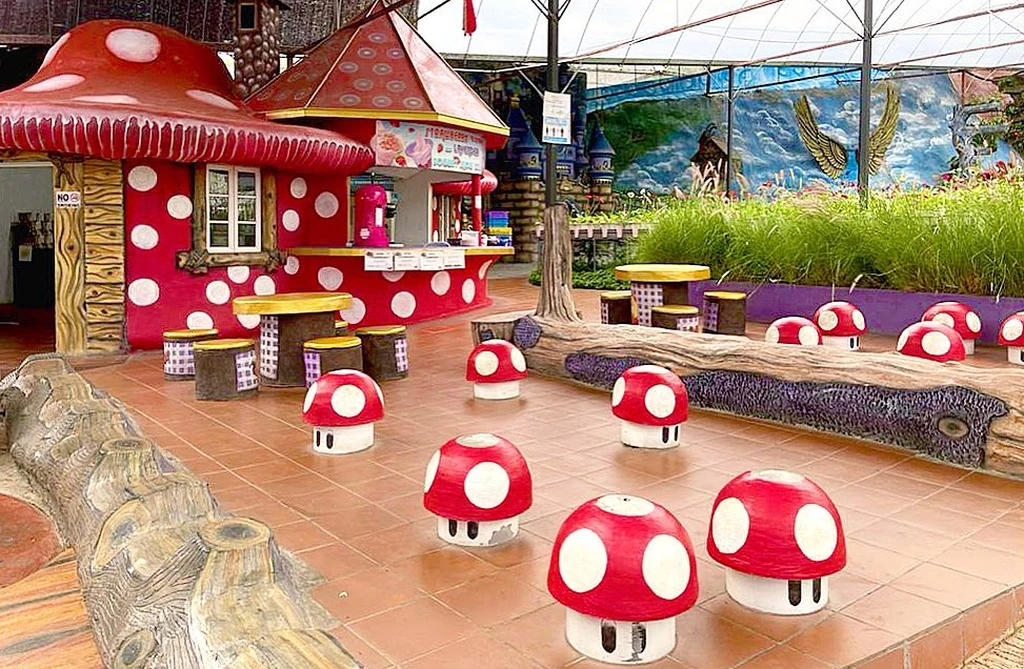 While opinions may differ, it's hard to deny the charm of the white picket fences, flower signboards, vintage cars, vibrant wooden windmills, and the surprising highlight—the office housed within the eye-catching light purple castle!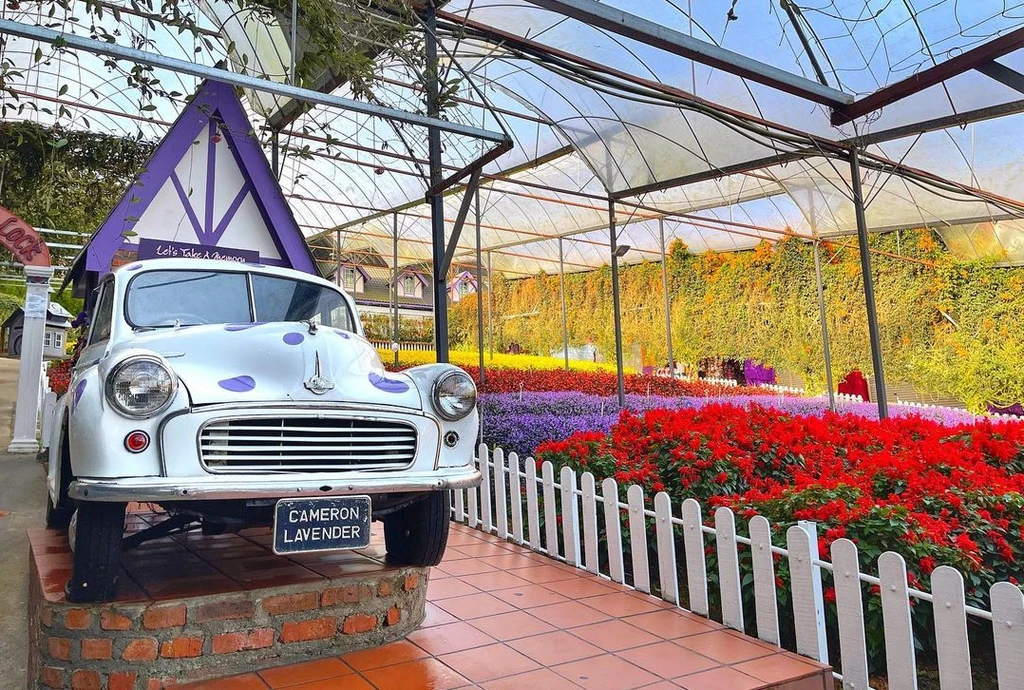 Taking a leisurely stroll through Lavender Garden allows you to fully appreciate the thoughtfully designed decor and landscaping while capturing countless photos of the enchanting surroundings!
4. Relax and Enjoy the View at The Cafe
For a truly relaxing experience, head to the top floor of Lavender Garden, where the delightful Lavender Cafe awaits. Located on a viewing deck, it offers a panoramic view of the picturesque farms and rolling hills that surround the area.
Take a seat at the cafe and treat yourself to a range of lavender-infused delights, such as the tempting lavender cheesecake, which is sure to satisfy your sweet tooth.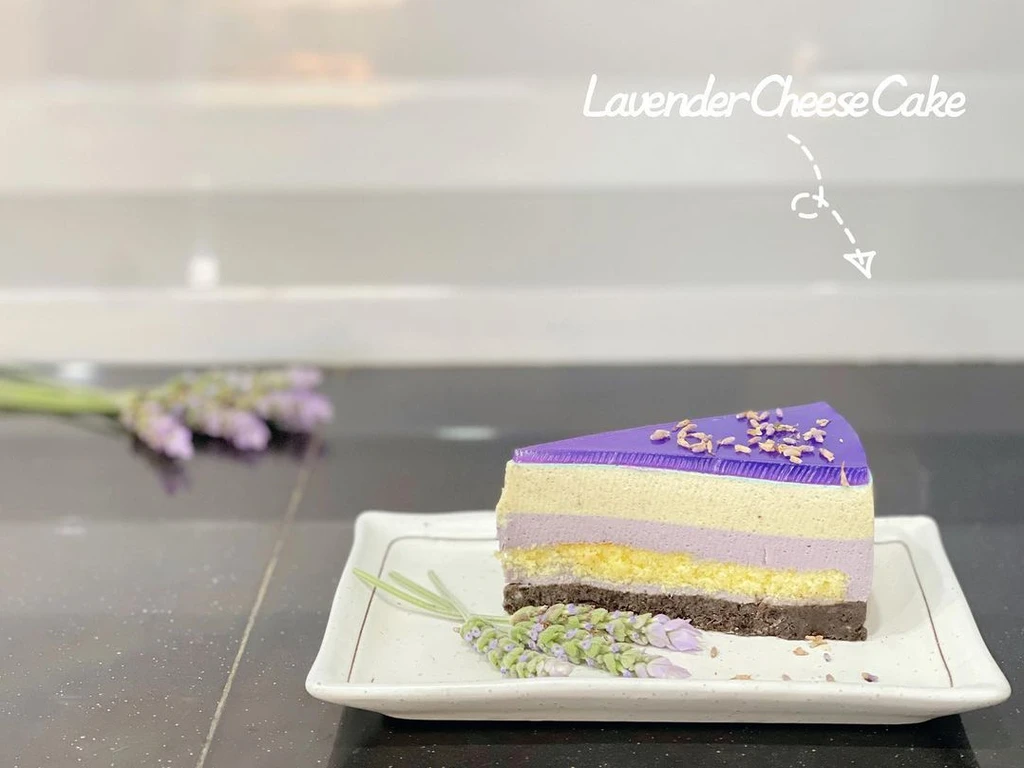 Alternatively, indulge in a comforting cup of strawberry tea, a perfect choice to complement the serene atmosphere.
Savoring these lavender-infused treats while soaking in the breathtaking view is a surefire way to unwind and enjoy a tranquil moment amidst the beauty of Cameron Highlands.
5. Try the Homemade Lavender Flavored Ice-cream!
One of the must-try delights at Cameron Lavender Garden is their homemade lavender flavored ice-cream, which is a popular choice among visitors.
6. Strawberry Picking
Another fun activity you can engage in is strawberry picking, although availability depends on the timing of your visit, especially during school holidays when eager little hands are eager to pick.
However, if you're really enthusiastic about picking your own fresh strawberries, you can explore other strawberry farms in Cameron Highlands for that experience.
7. Have Fun Taking Photos with Their 3D Mural Art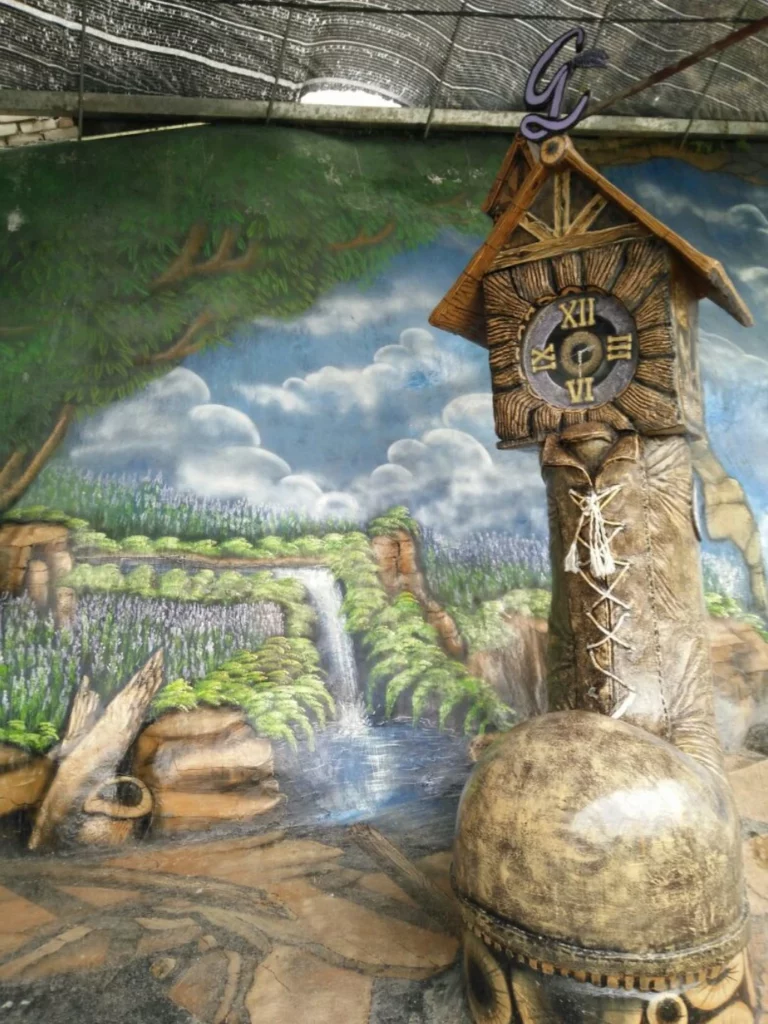 Cameron Lavender Garden takes photo opportunities to the next level with their 3D murals adorning the walls near the flower section.
While some may find them a bit cheesy, it's all part of the fun, especially when you're exploring with your family or friends. Make sure to head to the Gerbera daisy section to discover these playful and interactive murals.
These 3D murals provide a creative and entertaining backdrop for capturing unique and memorable photos, adding an extra element of enjoyment to your visit at Lavender Garden.
8. Check Out the Souvenir Shop and Stalls Around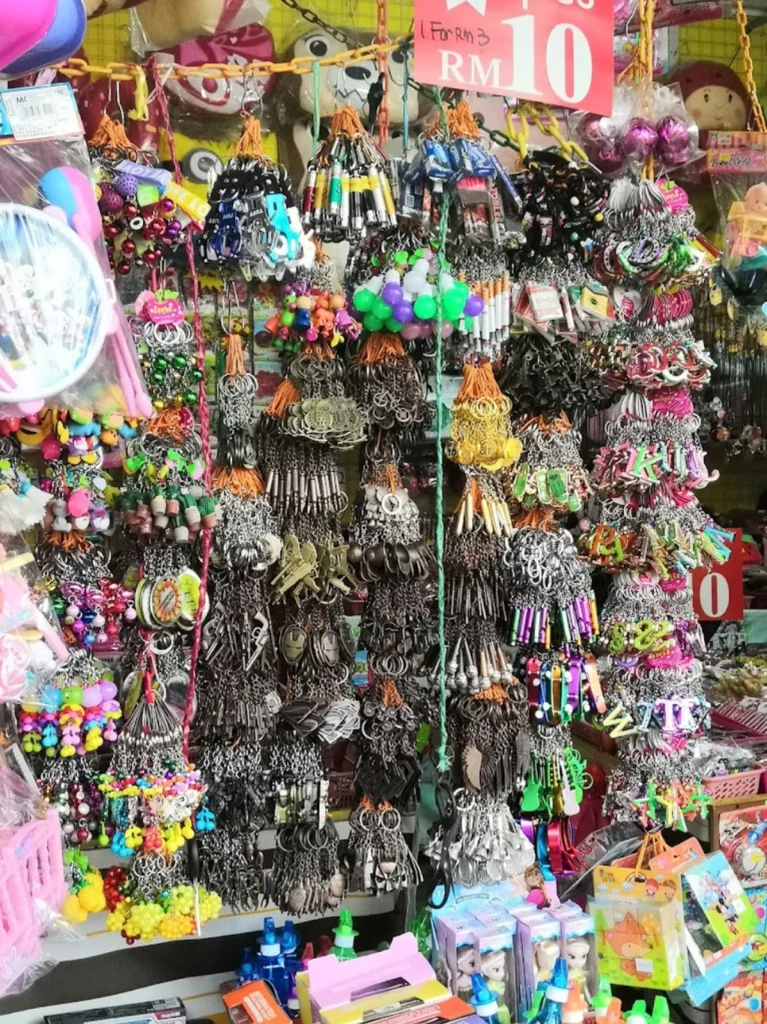 Before you leave Lavender Garden in Cameron Highlands, make sure to check out their strategically placed souvenir shop, filled with an array of delightful mementos.
Treat yourself to lavender-based products such as fragrant lavender oil or soothing lavender perfume, or explore a wide range of other keepsakes, including fridge magnets, adorable plush dolls, delicious strawberry and berry jams, natural honey, refreshing body washes, shampoos, and much more.
But wait, the excitement doesn't stop there! Beyond the official gift shop, you'll find additional independent stalls surrounding Lavender Garden, offering even more unique finds and local treasures.
Take your time to browse through these charming stalls, where you may stumble upon hidden gems and discover additional souvenirs to bring back home as cherished memories of your visit.
Make sure to allocate some time for souvenir shopping during your Lavender Garden adventure, as these delightful offerings provide the perfect opportunity to bring a piece of Cameron Highlands' charm back with you.
Whether you're searching for lavender-themed goodies or exploring the stalls' diverse offerings, you're sure to find something special to commemorate your visit.
What to Know Before Visiting Cameron Lavender Garden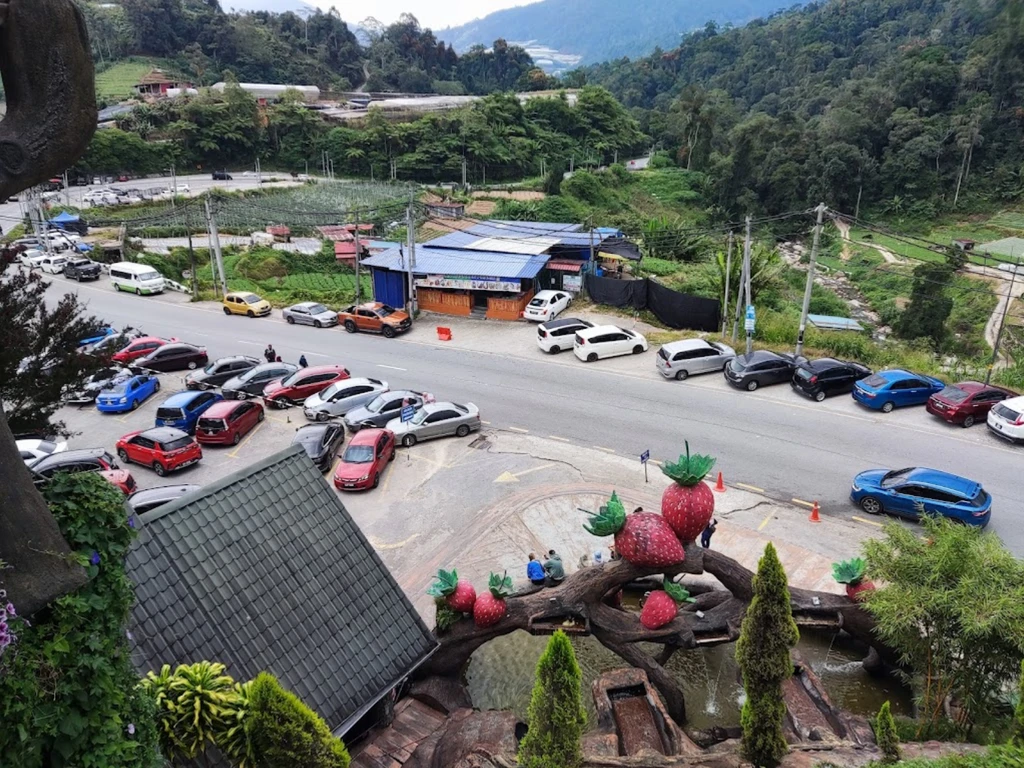 Here are some tips about visiting Lavender Garden in Cameron Highlands:
Allocate around 40 minutes to 3 hours for your visit to fully explore and enjoy the lavender garden.
Be aware that weekends and public holidays can get extremely crowded, so it's best to plan your visit on a weekday to avoid crowds.
Parking can be challenging, especially during public holidays and weekends.
Check Instagram for the latest pictures of the lavender fields, as they may not always be in full bloom.
Don't worry about rain as the entire farm is covered, allowing you to enjoy your visit regardless of the weather.
Note that the strawberry section is usually closed on weekdays, so plan accordingly if you want to visit the strawberry area.
Elderly visitors might face difficulties navigating the garden as there are steep sections when climbing higher up.
Keep in mind that this place may not be convenient if you have a large stroller with you.
Facilities such as clean toilets, a Surau (prayer room), and an on-site cafe are available.
Is Cameron Lavender Garden Worth Visiting?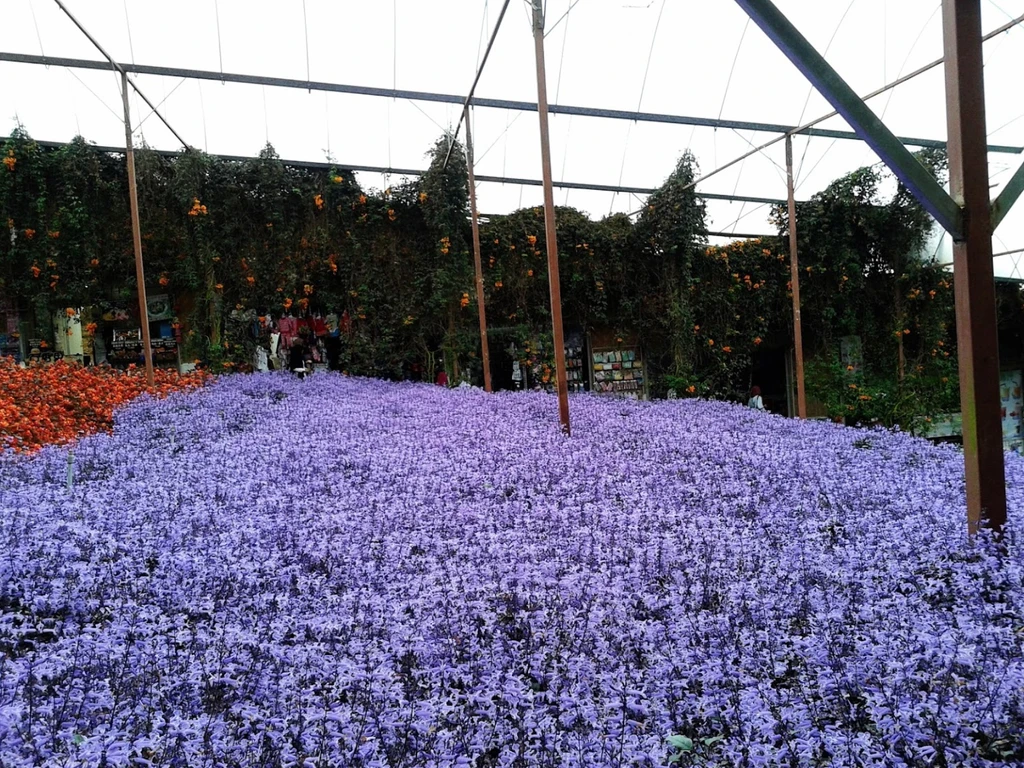 Whether Cameron Lavender Garden is worth visiting depends on your personal preferences. If you enjoy beautiful flowers, photography, and the experience of walking through a lavender-themed garden, then it can be a worthwhile destination.
Lavender Garden offers a variety of flowers to admire, opportunities for unique photos, and the chance to try lavender-infused treats like ice cream.
However, it's important to note that some visitors have expressed mixed reviews about the experience, citing factors such as price, crowd levels, and the presence of other attractions with larger lavender fields in the area.
Ultimately, it's recommended to consider your own interests and expectations before deciding if a visit to Cameron Lavender Garden aligns with your preferences.
Conclusion: Cameron Lavender Garden Ticket Prices & Things to Do
In conclusion, Cameron Lavender Garden offers visitors a unique floral experience in the scenic surroundings of Cameron Highlands.
While ticket prices may be a consideration for some, the garden provides various attractions and activities to make the visit worthwhile. From picturesque flower displays and 3D murals to lavender-infused treats and the opportunity to pick strawberries, there is something for everyone to enjoy.
However, it's important to plan your visit strategically, considering factors like crowd levels, timing, and personal preferences. By doing so, you can make the most of your visit to Cameron Lavender Garden and create lasting memories amidst the beauty of nature.
Read Next: