Do you wish to have healthy glowing skin?
This is where the best moisturizer in Malaysia comes in handy.
There are many skin problems (like dullness, irritation and blemishes) that you need to avoid to keep your skin healthy.
For that reason, it is essential to moisturize your skin daily that can help you look younger.
However, all skin products use some ingredients. Remember, every ingredient might not be suitable for your skin type.
That's why you need to know your skin type and make sure to do some research on the ingredients used in the moisturizers you wish to buy.
The 7 Best Moisturizers in Malaysia for Dry, Oily, and Sensitive Skins
Why Do You Need Moisturizer?
The benefits of moisturizer for your glowing skin are obvious.
Here are some of the reasons that why you need to moisturize your skin.
Reduce Skin Problems
If your skin is prone to several problems, make sure to use the right kind of moisturizer.
Such a product can help maintain balance no matter whether your skin is too dry or too oily.
All you need is to determine your skin type and choose the product that suits it.
Help Stay Young
The face, ears, neck, and chest are the most sensitive areas of your skin.
The loss of skin cells on a daily basis makes these areas prone to dryness and other elements.
That's why these areas are riskier for skin cancer.
Moisturizing cream can give your skin a much-needed boost and repairs it to help you stay young.
Reduce the Appearance of Wrinkles and Fine Lines
If you want to protect your skin against wrinkles and fine lines, regular hydration can do the job.
Make your skin properly moisturized regularly to keep it healthy and glowing.
It becomes stronger and more radiant looking as a result.
Moisturizes that contain anti-aging ingredients can help reduce fine lines and wrinkles.
Best Moisturizer Brands in Malaysia
Wondering which brand of moisturizers is the best in Malaysia? Here there are:
Clinique
Origins
Dermalogica
Hada Labo
Neutrogena
Rovectin
I'm From Mugwort
The 7 Best Moisturizers in Malaysia Reviews
Let's take a look at some of the best moisturizers in Malaysia.
1. Clinique Moisture Surge 72-hour Auto-replenishing Hydrator [Review]
This Clinique Moisture Surge 72-hour Auto-replenishing Hydrator is best to quench the thirst of dehydrated skin.
This product is the powerhouse of hydration.
Do you know what makes this product so special?
One of the most essential ingredients, glycerin is on the 4th number on its ingredient list.
This moisturizer contains effective ingredients for skincare such as sodium hyaluronate and trehalose.
It gives your skin an extra boost. It also contains aloe water and leaf extracts, which makes it the best drugstore moisturizer in Malaysia.
Pros:
Alcohol-free and oil-free
Excellent hydration
Compact size product
Contains aloe water
---
2. Origins Ginzing Oil-free Energy-boosting Gel Moisturizer [Review]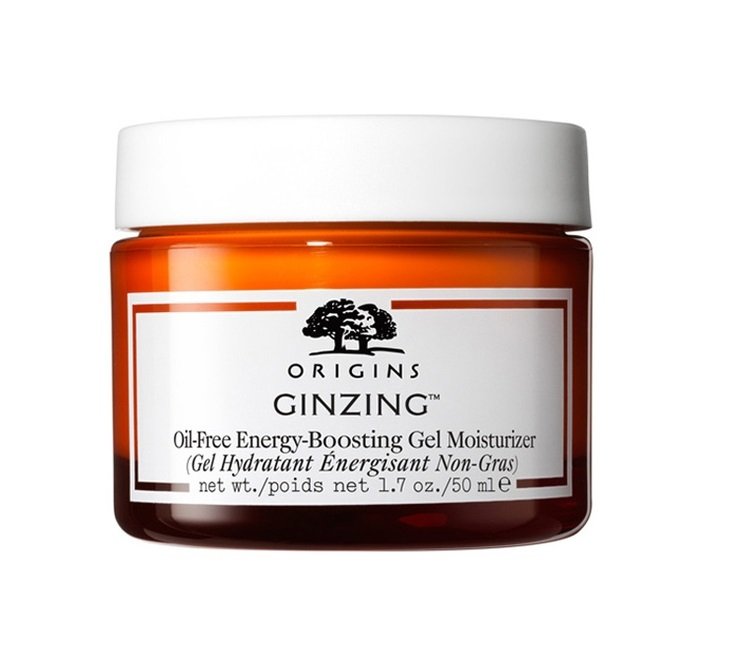 This product is suitable for almost every skin type, especially oily ones. It is a gel-type moisturizer that can give 72-hour hydration to your skin. It works by filling the gap between skin cells. As a result, it gives long-lasting moisture. With the help of Hydra Technology, Origins Ginzing Gel Moisturizer can boost your skin glow. It can recharge the skin, resulting in an energized and fresh look.
Pros:
Hydra-Hug™ Technology
Oil-free moisturizing gel
72-hour hydration
---
3. Dermalogica AGE Smart Super Rich Repair [Review]
Do you want to get rid of dry skin problems?
Look no further than the best moisturizer for dry skin in Malaysia.
Dermalogica Super Rich Repair is the right product for you with oil of Evening Primrose and Shea Butter to restore your skin's natural moisture levels.
It gets absorbed quickly into the skin and defends it against damage. Such a product is ideal for you because it contains antioxidants that can keep your skin healthy for the long term.
Pros:
Suitable for dry skin
Quick-relief
Acid-free
Nourishes dehydrated skin
---
4. Hada Labo Hydrating Snow Dew [Review]
If your skin needs an instant refreshing feel, Hado Labo Hydrating Snow Dew is the best product with its watery consistency.
It contains highly moisturizing agents to keep the glow of your skin, control oil production and provide much-needed barriers as well.
This product is one of the best moisturizers in Malaysia that can replenish and restore the moisture of your skin.
In Malaysia, many people prefer buying this product because it delivers excellent results.
Pros:
Light and water consistency
Soothes your skin
Reduces pores appearance
Contains highly-moisturizing agents
---
5. Neutrogena Oil-Free Moisture Combination Skin [Review]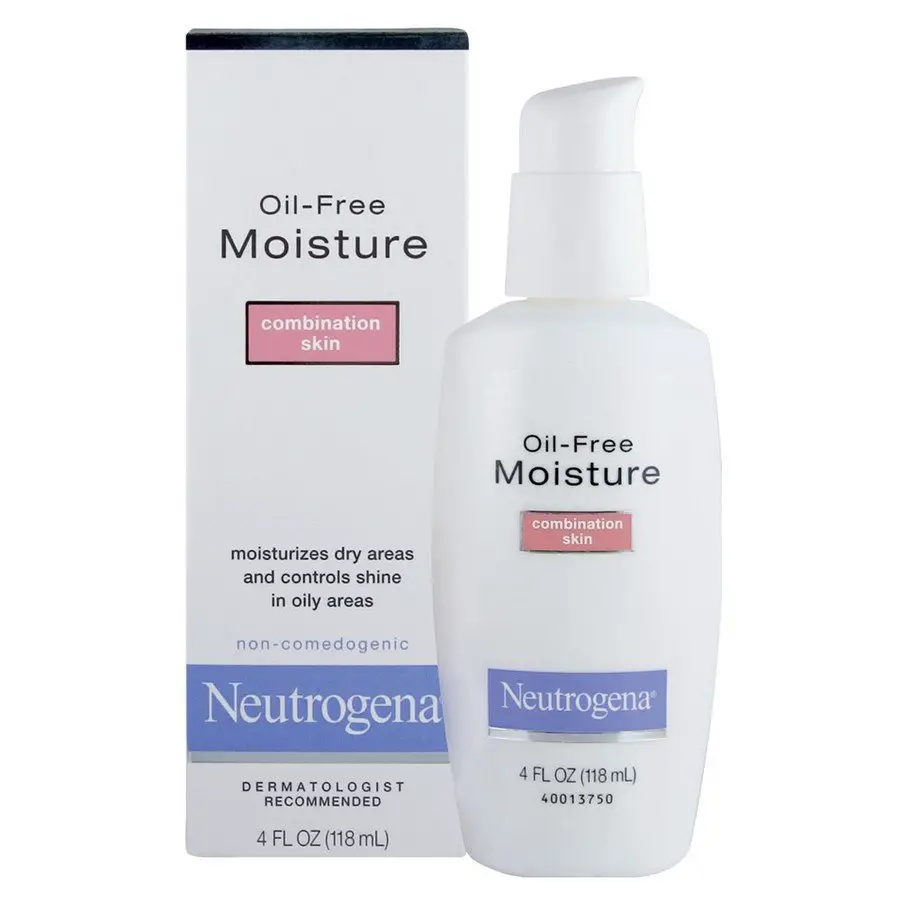 For those having combination skin, there's no better moisturizer than Neutrogena Oil-Free Moisturizer.
It also performs superbly on oily skin at the same time because of the high concentration of Cyclomethicone. This ingredient is well-known for generating a non-sticky and grease-free finish on the skin.
This moisturizing product has oil-absorbing properties to keep oily skin glowing throughout the day. So it is one of the must-have products for skin problems.
Pros:
Alcohol-free
Free from fragrance
Greasy-free and non-sticky finish
Contains antioxidant ingredients
Affordable moisturizer
---
6. Rovectin Clean Lotus Water Cream [Review]
With the extra gentle formulation and excellent choice of ingredients, this product from brand 'Rovectin' is very popular in Malaysia for skincare.
It is the best water-based moisturizer in Malaysia with 75% of lotus water.
It is a one-stop show that can detoxify your skin, control sebum production and restore skin barrier at the same time.
Pros:
Contains clean ingredients (free from parabens and fragrance)
Almost 75% of lotus water
Affordable price
Instant absorption into the skin (does not leave a sticky finish)
---
7. I'm From Mugwort Cream [Review]
Are you looking for anti-inflammatory and anti-fungal cream for your skin?
Look no further than this I'm From Mugwort Cream as it contains 73.5% of mugwort extracts.
To help yield more benefits, this moisturizing cream contains some extra root extracts and leaf extracts.
In addition to these extracts, it is fully-packed with other essential ingredients such as glycerin, allantoin, panthenol, and shea butter.
All these ingredients are excellent for moisturizing and skin protection. This product is one of the best acne-fighter moisturizer creams out there.
Pros:
Sensitive-skin friendly
Non-sticky finish
Best suitable for irritated skin type
Free from artificial fragrance
Cruelty-free
---
How To Choose The Best Moisturizer in Malaysia?
Many people believe that all moisturizers work on the same principles.
They believe it's just the cream that works to keep the face hydrated. That's not the case exactly.
There are a variety of moisturizers and they provide different benefits.
As discussed in the above section, each product has its pros and cons.
For that reason, it is necessary to choose the best moisturizer product that suits your skin type.
Know Your Skin Type
When it comes to the selection of the right product, you need to consider your skin type.
Do you have a dry, oily, or a combination skin type?
For instance, you will need the best moisturizer for oily skin if your skin is prone to oil.
Based on your skin type, you can better decide on which moisturizer will work perfectly for you.
Moisturizer's Texture
It is something related to your skin type.
You need to think about the different forms of moisturizers available in the market.
Non-greasy moisturizer is best for normal skin and creamy formula is suitable for dry skin. Consider how it feels on your face after applying it.
Ingredients of Moisturizer
Every product contains some essential ingredients.
You will have to do some background research to know which ingredient will best perform on your skin type.
If you have sensitive skin, you need to avoid ingredients that cause allergic reactions quickly.
Read the label on the product to know which ingredients it contains. Choose a product that is labeled "allergy tested" because it gives a solid starting point.
Conclusion
Moisturizers can help reduce skin problems, fine lines, and wrinkles.
There are endless moisturizing products out there. You need to consider your skin type, texture, and ingredients to choose the right product for your skin.
I have enlisted some of the best moisturizers in Malaysia that you can directly buy online.
Read Next: