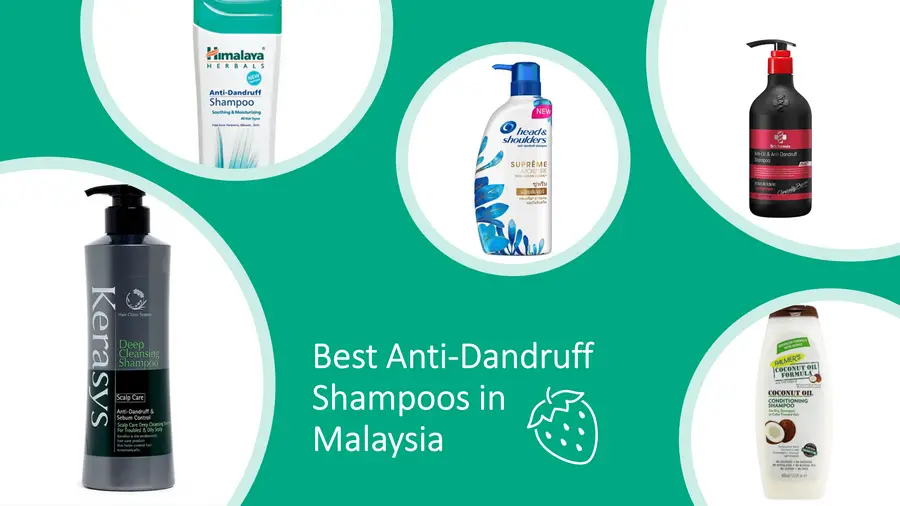 Nobody likes dandruff, of course, but yet many of us live with it in our lives.
There is nothing to worry about because I'll share with you the best anti-dandruff shampoos in Malaysia that can get deep into the hairs and cure flaky scalps.
Even if you are already using a good shampoo, still anti-dandruff shampoo can make a huge difference.
Remember, normal shampoo can make the dandruff issue ever worse.
Top 5 Anti-Dandruff Shampoo in Malaysia
How Anti-dandruff Shampoo Differs From Normal Shampoo?
The anti-dandruff shampoo contains active ingredients that target dandruff.
For example, you can find anti-fungal dandruff shampoos that slow down the excess cell-turnover.
This turnover causes flakes. Selenium Sulfide, Coal-tar, Ketoconazole, and Zinc Pyrithione are some of the common active ingredients found in anti-dandruff shampoo.
On the other hand, normal shampoo lacks these active ingredients essential to cure dandruff. Regular shampoos only focus on cleaning oil and dirt from hair or scalp.
Why Do You Need Anti-dandruff Shampoo?
An anti-dandruff shampoo can yield many benefits for you. Here are some of the reasons why you need anti-dandruff shampoo.
Keep the Scalp Healthy
As discussed above, anti-dandruff shampoo is regulated with active ingredients that are effective in targeting dryness. As a result, it keeps the scalp healthy and beautiful.
Calm the Itchiness
Are you tired of itchiness in your hairs?
Comprised of zinc-based activators, an anti-dandruff shampoo can calm the itchiness and make your scalp more radiant. It gives you much-needed comfort.
A Soothing Formula
The best shampoo for dandruff often comes with a soothing formula that leaves 100% flake-free and healthy hairs.
It can calm the irritation at the same time.
Reduction of All Pollutants and Residue
Do you know what attracts the pollutants?
It is none other than the excessive secretion of sebum as you get dandruff as a result. Hair gel, shampoo, and hair spray leave a residue behind that can cause dandruff as well.
This is where anti-dandruff shampoo comes in handy to wash away all pollutants and residue right away.
Best Anti-Dandruff Shampoo Brands in Malaysia
Here are the top anti-dandruff shampoo brands:
Himalaya
Head & Shoulders
Palmer
Kerasys
Dr's Formula
The 5 Best Anti-Dandruff Shampoos In Malaysia Review
Now, let's discuss each of the top anti-dandruff shampoos in detail.
1. Himalaya Anti-dandruff Shampoo Review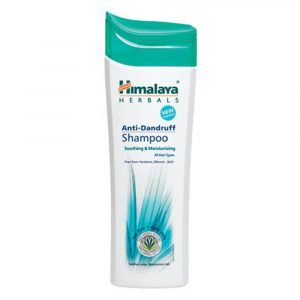 This anti-dandruff shampoo features anti-fungal ingredients such as Aleo Vera and Tea Tree Oil, which makes it one of the best anti-dandruff shampoos in Malaysia.
It is a favorite shampoo that can control and reduce dandruff and this all comes without causing any discomfort.
The ingredients used have the natural soothing properties to relieve the scalp right away.
When you massage it into your scalp, it feels so good and gentle on your skin. Himalaya anti-dandruff shampoo is an ideal choice if you are looking for a dandruff shampoo.
Pros:
Affordable price
Ideal for dry hair
Tea Tree Oil as an active ingredient
Cons:
Highlights
With the special blend of herbs, it is an ideal shampoo for dry hair that needs extra nourishment and moisturizing.
It keeps your hair dandruff free and soothes the scalp as soon as comes in contact with it.
---
2. Head & Shoulders Supreme Moisture Anti-Dandruff Shampoo Review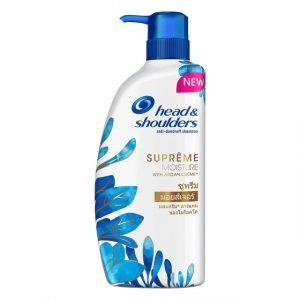 It is one of the best anti-dandruff shampoos in Malaysia from a well-renowned, popular brand.
This Head & Shoulder shampoo is effective in reducing and controlling dandruff instantly.
If you want to nourish and revitalize your hair strands and scalp, it is the best choice.
It can make your hair strands softer and silky smooth in a few washes.
Pros:
Shiny, soft and clean hairs
It smells good
Popular brand
Cons:
Highlights:
One of the ingredients is picked from the Moroccan "Tree of Life". For hair and skin moisturization, it is a natural ingredient.
---
3. Palmer's Coconut Oil Formula with Vit E Shampoo Review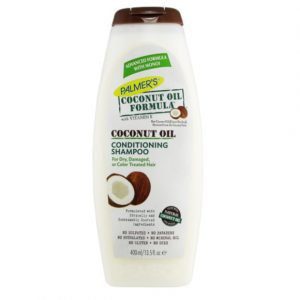 It is the best organic shampoo that uses home remedies to cure hair dandruff.
There are endless benefits of coconut oil to keep a healthy scalp and hair. This shampoo has this essential ingredient that contains fatty acids to keep your black hair healthy and nourished at all times.
It leaves your hair silky, glossy, and shiny at the same time.
Pros:
Chemical-free
Best for damaged hairs
Coconut smell
Suitable for many hair types, including colored hairs
Cons:
The product is not travel-friendly
Highlights:
This rich, creamy shampoo is free of sulfates and any harsh detergent.
It can control and reduce dandruff without affecting delicate moisture balance
The shampoo can gently cleanse your hairs without stripping them
---
4. Dr's Formula Anti-oily & Anti-dandruff Shampoo Review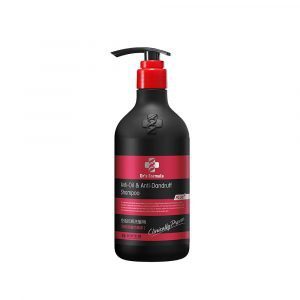 Are you looking for the best anti-dandruff shampoo for colored hairs?
Look no further than Dr's Formula Anti-oily & Anti-dandruff Shampoo that can wash away any dandruff without stripping away your color-treated hairs.
You have spent lots of money on your colored hair, of course. That's why you need to use a shampoo that won't affect them.
This anti-dandruff shampoo contains oleanolic acid to reduce oil production on your scalp and make it feel refreshed.
Pros:
Free from silicones and parabens
Refreshing
Best for colored hairs
Cons:
Citric acid may be unsuitable for your sensitive skin
Highlights:
It contains two anti-dandruff ingredients to achieve optimum results
Oleanolic acid can reduce oil and maintain a healthy scalp
---
5. Kerasys Anti-dandruff & Sebum Control Shampoo Review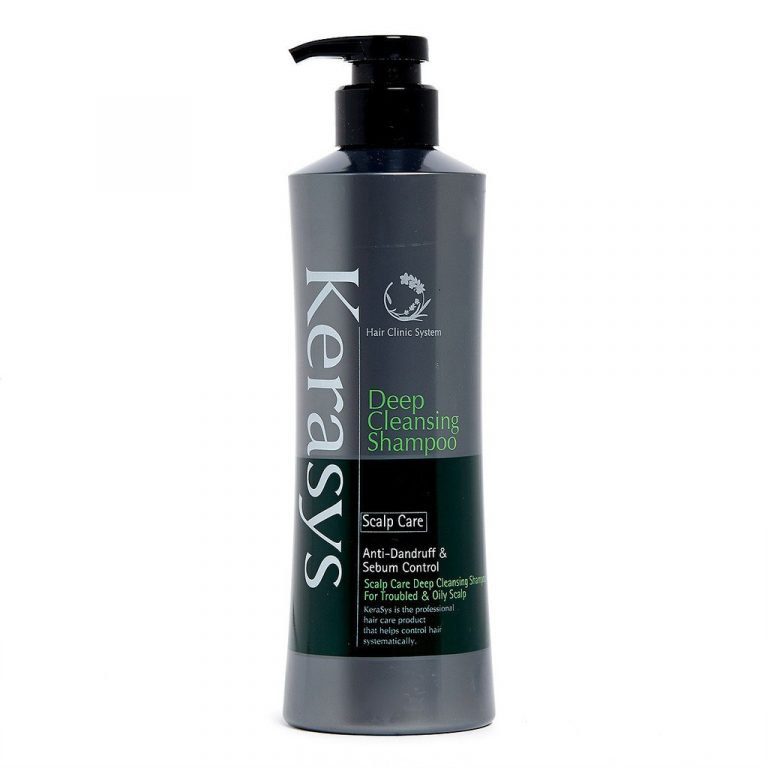 The Kerasys Anti-dandruff & Sebum Control Shampoo provides the quantity enough that is value for money. It leaves a cooling sensation with the menthol and peppermint.
This shampoo is best to treat an itchy scalp and provide relief.  
Pros:
It treats dandruff
Scent can last long
It controls oil production for a couple of days
Cooling sensation
Cons:
Available in only one size
It contains silicones, parabens, and SLS
Highlights:
It provides deep cleansing action for a dandruff
The effect of methanol extracts can cure your irritated scalp and refresh your mind.
---
How To Choose The Best Anti-dandruff Shampoo [Buying Guide]
Some factors can play a vital role in choosing the best anti-dandruff shampoo, such as:
Know Your Hair Type
Before buying any anti-dandruff shampoo, you need to know about your hair type.
A shampoo containing moisturizing ingredients can work for many hair types. Coconut oil, shea butter, and argan oil are some of those ingredients.
If you are looking for dandruff shampoo, Zinc pyrithione is an essential ingredient too.
Most importantly, you need to avoid shampoo with coal tar if you have colored hairs as it can affect your color-treated hair.
If you have oily hair types, avoid anti-dandruff shampoos with selenium sulfide and it can make hair greasier than before.
Look for the Ingredients
After knowing your hair type, you should look for the right ingredients.
An anti-fungal agent or keratolytic agent is the key ingredient that anti-dandruff shampoo contains.
Here are some of the ingredients you should look for based on your hair type:
Selenium sulfide
Coal tar
Salicylic acid
Ketoconazole
Zinc pyrithione
Ciclopirox
Make sure these ingredients are present before buying an anti-dandruff shampoo.
Oily Hair
If you have oily hair, then you need to buy an anti-dandruff shampoo that doesn't contain selenium sulfide because it can make your oily hair feel even oiler.
Choose a shampoo with other ingredients stated above.
Conclusion
The best anti-dandruff shampoo in Malaysia can control and reduce dandruff instantly.
A soothing formula can calm the itchiness and keep the scalp healthy.
The 5 best anti-dandruff shampoo products are mentioned in the article and these are worth the investment.
However, always consider important factors such as the type of hair and the right ingredients before buying any anti-dandruff shampoo.
Read Next: