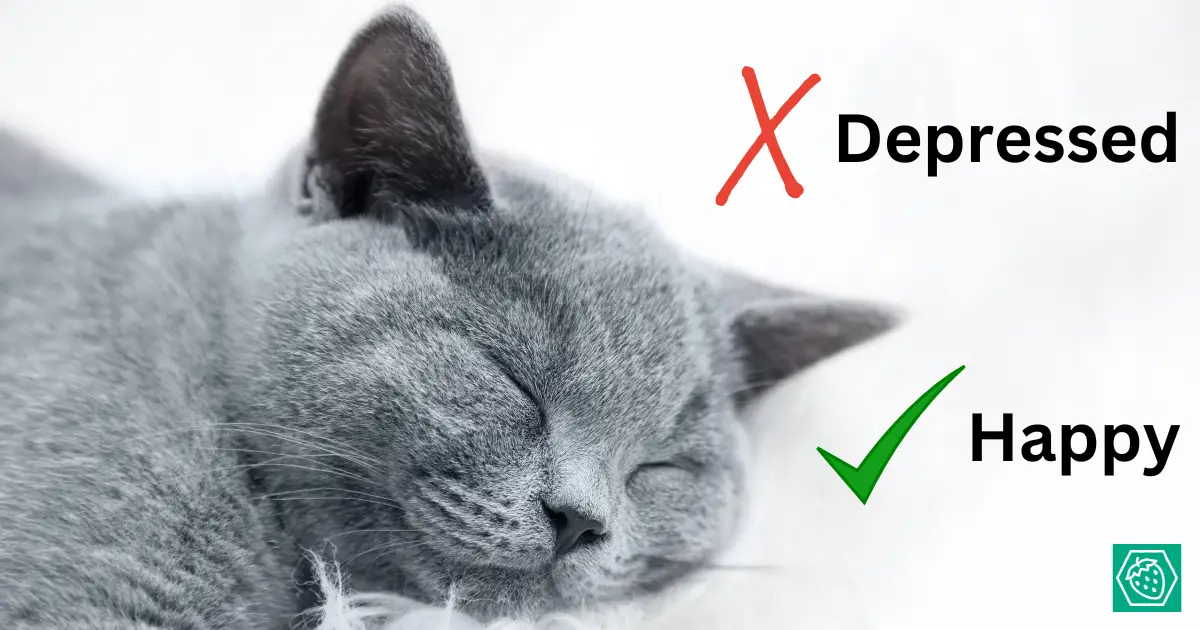 For cat owners, our emotions are closely tight to our cats. If they are happy, we are happy; if they are depressed, we are worrying too.
So, it is important to monitor your cat's condition and act accordingly.
Various factors can cause your cat to be depressed and sad, such as changes in the environment, the new addition of a family pet or baby, boredom, changes in daily routine, and losing a human or pet companion.
Besides, illness, injuries, and pain will also cause depression in your cat, so if you suspect is a health condition issue, do send it to the vet for diagnosis.
If it is not a health-related issue, then there are some things you can do now to make your cat happy and active again sooner!
But before that, let's learn more about the signs that your cat is depressed first.
Signs That Your Cat Is Depressed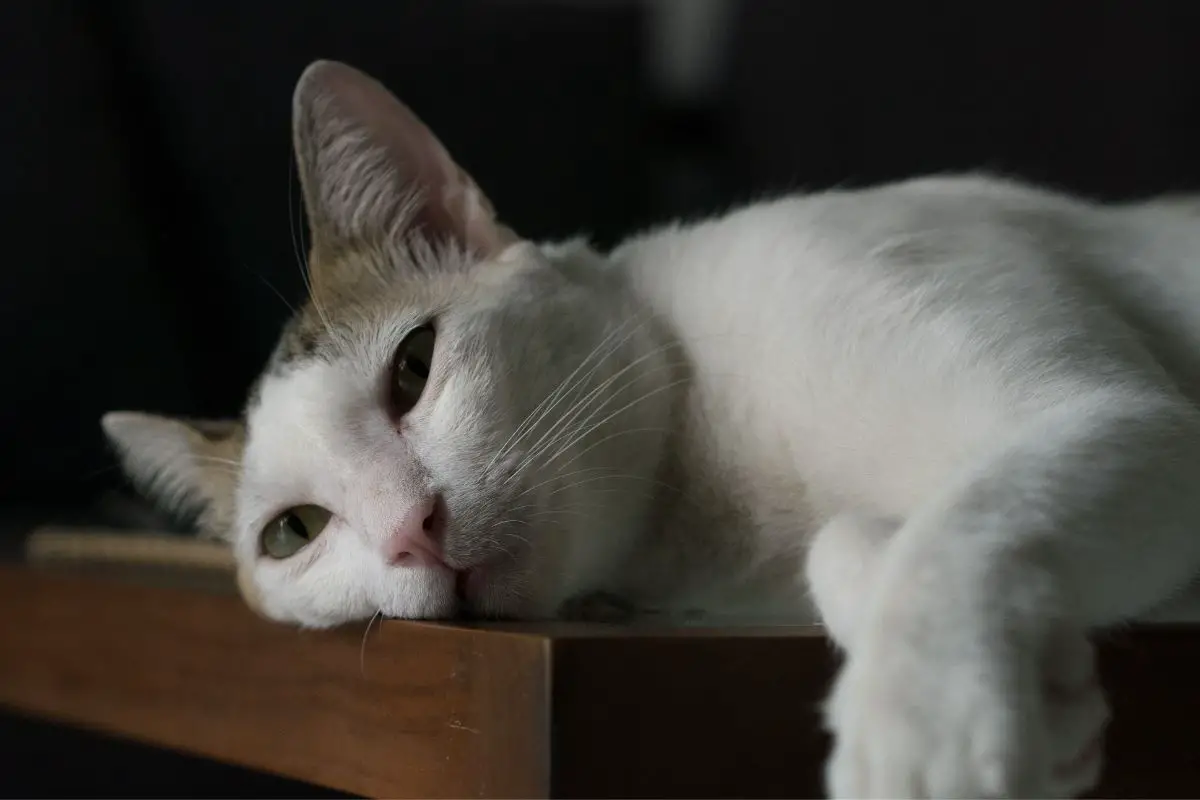 If you are unsure whether your cat is depressed, here are the common signs:
Not eating or loss of appetite
Meowing more or less than usual or making low-pitched, mournful yowls
No interest or decrease in activity
Unusually quiet or reserved
Lack of energy
Poor grooming
Sleeping more than usual or hiding
Changes in body language, such as a tucked tail, ears held back, and hairs standing on end
Abnormal aggression
Fearful
Excessive scratching on objects
Changes in bathroom habits or spraying
Retreating from humans or other pets
If you noticed some of the above signs happen on your cat, then you should take some steps to reduce its depression, and ultimately, make it back to normal again.
How to Make Your Cat Happy and Active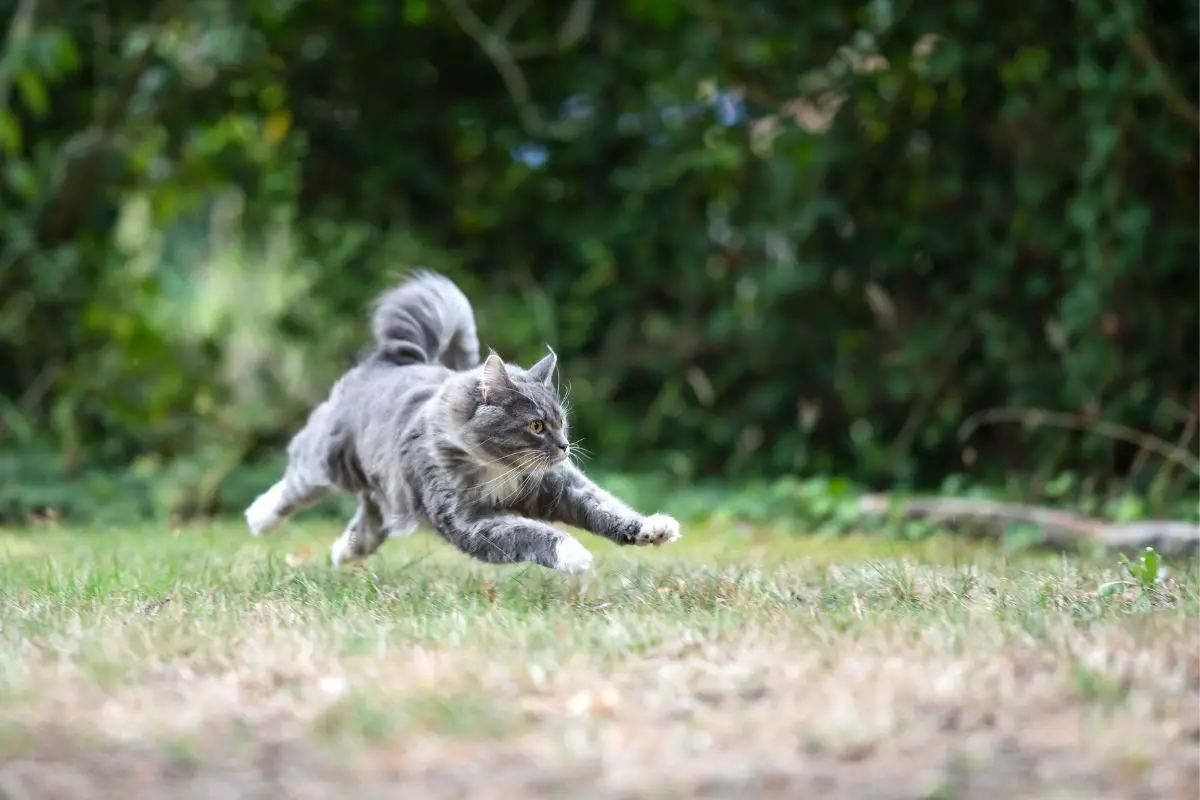 Usually, a cat's depression or sadness is short-lived, and here are some of the things you can do to help a sad or depressed cat feel happier and get them back to normal sooner!
If your cat has no appetite, try to offer it some yummy or special treats like Me-O dry food to stimulate the appetite.
If your cat has a decrease in activity, you may try out some new toys or games or play cat stick with it is also a good idea to increase its activity level.
Physical contact is important too, try touching and petting it more to show your love and care.
Give it security by sticking to a predictable routine that it used to.
Also, don't forget to spend more time, give more patience, and interact gently with your cat.
Stop any changes or actions that make your cat show signs of depression.
Me-O Products and How It Helps Your Cat's Well-being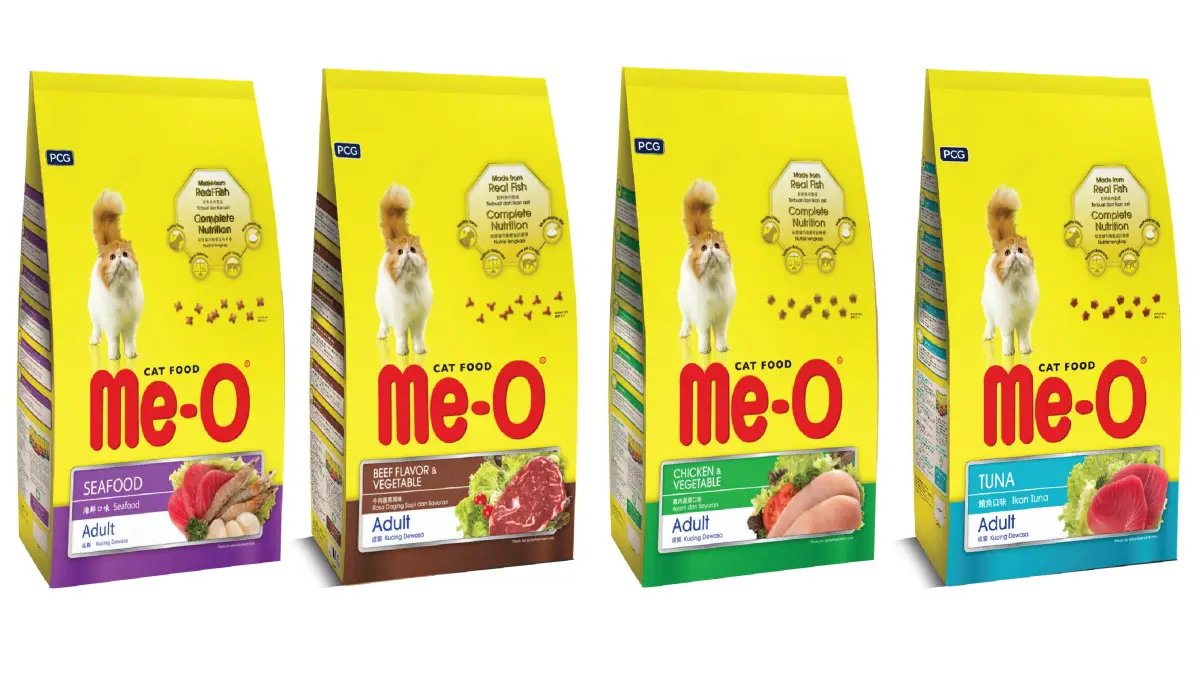 As discussed, one of the ways to make your cat happy and recovered its appetite is to feed it a special treat, and the Me-O dry food is highly recommended as it's delicious and specially formulated to reduce cat depression and stress.
Me-O dry food is a specially formulated dry cat food with various health benefits.
It comes with four flavours to choose from, which are Tuna, Chicken & Vegetable, Beef & Vegetable and Seafood.
The Me-O dry food is made from high-quality ingredients like corn, poultry meal, broken rice, corn gluten meal, soybean meal, chicken oil, tuna meal, chicken hydrolysate, minerals, krill meal, vitamins, DL-methionine, taurine, potassium sorbate, antioxidants, and food colouring.
It is a nutritionally balanced and complete cat food that provides nutrients that are essential to keep your cat healthy, which are taurine, Vitamin C, Omega 3 & 6 and Zinc, Calcium Phosphorus, and Vitamin D.
Besides, the Me-O dry food is also one of the best cat foods for bladder health.
It also meets or surpasses the nutritional levels established by the NRC and AAFCO for all cat food variants.
So, if your cat is depressed, feed them the Me-O dry food to make them happy and healthy!
Join Meowy Ku Rumah Ku Contest
Good news! Me-O product series is having a Meowy Ku Rumah Ku photo contest that gives out luxury prizes totalling more than RM30,000!
What are you waiting for? Go ahead and join the Meowy Ku Rumah Ku contest now!
Here are the contest details:
Contest Period: 1 December 2022 – 28 February 2023
Grand Prize: Luxury furniture set & cat food worth RM15,000
Second Prize: Luxury furniture set & cat food worth RM10,000
Third Prize: Luxury furniture set & cat food worth RM5,000
Consolation prize x 10: Cat food worth RM100
To take part in the contest and stand a chance to win the luxury prize, just follow the steps below:
Buy Me-O product from any authorized retailer.
Snap the picture of your purchase receipt
Scan the contest QR Code, fill up the details and upload your receipt

Terms and conditions applied, for more information, kindly visit www.perfectcompanion.com.my.
Conclusion
Feeding your depressed cat with Me-O dry food can make it happy and get it back to normal again faster.
And that's what cat owners want, a happy cat, a happy household.