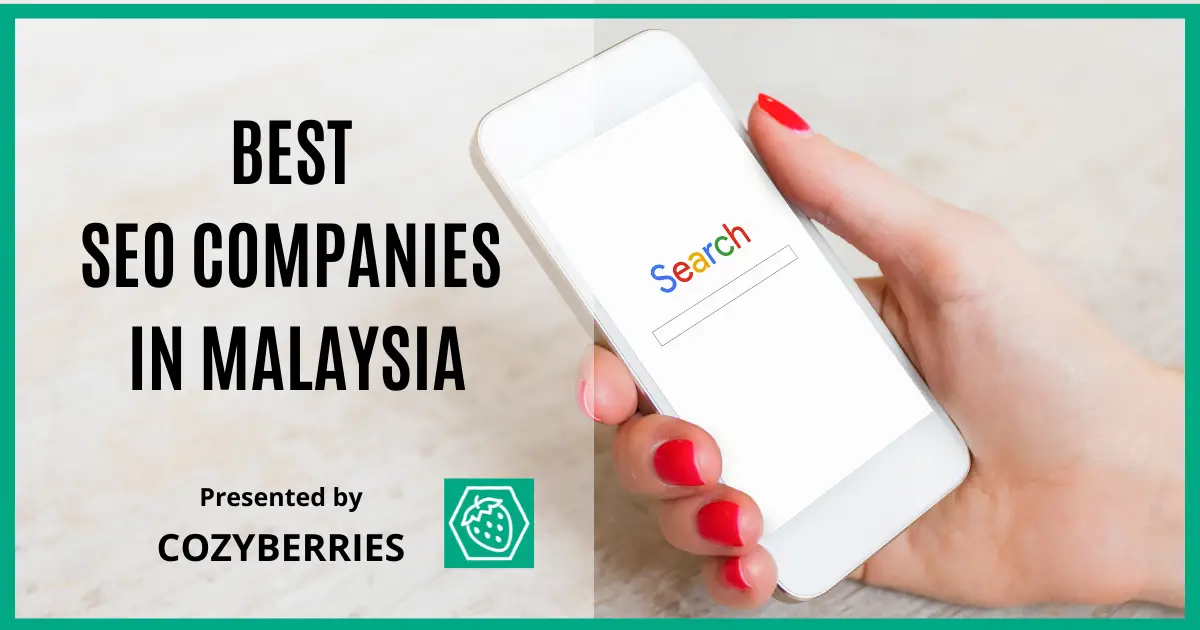 Ranked on the first page of Google will bring numerous benefits to your business such as improving brand awareness and bringing in more leads and sales.
Therefore, you'll need a good SEO company to implement an effective search engine optimization (SEO) strategy for your company website to increase the ranking on Google search results.
To help you in finding the right SEO agency, we have researched and compiled the 11 best SEO companies in Malaysia.
The 11 Best SEO Companies In Malaysia
Without further ado, here are some of the best companies for SEO Malaysia, in no particular order.
1. Nexis Novus Technology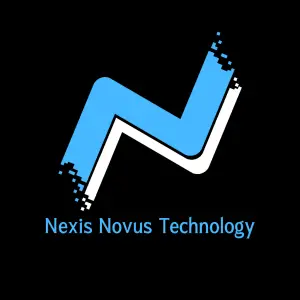 Nexis Novus Technology is a Malaysian SEO company that offers businesses all the digital solutions they require to boost their online presence. They are dedicated to reducing the cost of lead generation and conversion.
At Nexis Novus Technology, there is a team of professionals skilled in developing tailored digital strategies for you to achieve your brand's goals. They have a great understanding of SEO strategies, which will help rank your website highly on search engines.
While creating your website, they implement the best UI/UX design elements to provide an excellent user experience.
Service Highlights
Help manage your social media profiles and engage your audience on all platforms.
Design and development of high-quality websites and applications.
Optimize your conversion rate for gathering leads or making sales for your business.
Use pay-per-click (PPC) campaigns to generate immediate results.
Services/Products: SEO, Website Design, Social Media Marketing, Google Ads.
Website: https://nexis-novus.com/
Contact: +6018-666 1810 E-mail: support-my@nexis-novus.com
2. Cleverus
Cleverus is one of the best SEO agencies in Malaysia. They have several SEO specialists with the skills required to help you outrank your competitors in search engine results.
They strive to provide excellent SEO results for your business with fool-proof SEO techniques and expertise.
With Cleverus, you get high-quality web design and development that will drive your target audience organically to your website. They are experts in copywriting and content marketing, which will meet clients' goals.
Service Highlights
Provide a completely free online SEO audit analysis checker to evaluate the SEO of your website.
Utilize effective SEO campaigns to attract organic traffic to their online platform.
Offers off-page SEO and backlink building to boost your website's visibility.
Services/Products: SEO, Web Design, Online Marketing, Google Ads Management, Reputation Management
Website: https://www.cleverus.com/
Contact: +603- 9054 3113 E-mail: info@cleverus.com
3. BThrust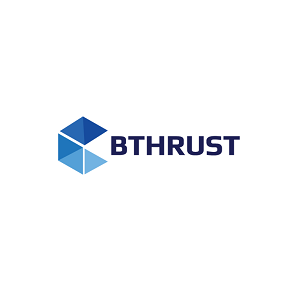 Over time, BThrust has continued to show why they are the best SEO company in Malaysia. They offer complete IT solutions with a combination of web design, SEO, SEM, CRM, CMS, ERM, and other digital marketing tools.
They also develop websites and mobile applications with a unique combination of technologies to ensure an excellent user experience. BThrust is committed to adding value and building long-lasting relationships with their clients.
They have a team of highly skilled individuals who use PPC and Google Ads to connect you to your target audience.
Service Highlights
Provide custom software services to guarantee the growth of your business.
Make use of FSM software to automate your field operations and boost customer satisfaction.
Excellent mobile application development for iOS and Android.
Offer a wide range of eCommerce website solutions, including Shopify, OpenCart, WooCommerce, Magneto, PHP Framework, etc.
Services/Products: SEO, Digital Marketing, Field Service Management Software Solutions (FSM), Mobile Applications, IT Solutions, Enterprise Infrastructure, Software, eCommerce Solutions.
Website: https://www.bthrust.com.my/
Contact: +6012-447 3001 E-mail: sales@bthrust.com.my
4. Clarini Online Marketing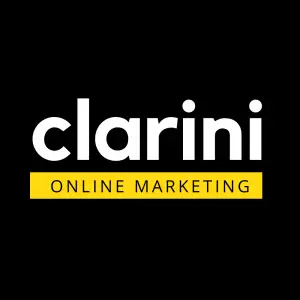 Clarini Online Marketing is a result-based SEO agency in Malaysia that strives to deliver more than just high search engine rankings. They understand that your business requires leads, sales, and revenues in order to grow.
They are specialized in the area of providing website design, SEO services, and content marketing services to local businesses, SaaS companies, and B2B eCommerce industries in Malaysia.
Their services are unique and specifically designed based on your brand's needs. They offer a free consultation session on your first visit to understand your needs.
Service Highlights
Improve your online presence to put your business in front of your target audience.
Boost organic traffic by focusing on channels that actually work.
Develop a custom SEO strategy to assist you in achieving your business goals.
Services/Products: Monthly SEO Packages, SEO Content Writing, Web Design Sabah, Servis Buat Website, Case Studies.
Website: https://clarinionlinemarketing.com/
Contact: +6013-889 6281 E-mail: contact@clarinionlinemarketing.com
5. My Product Solutions (M) Sdn Bhd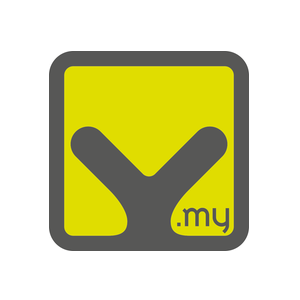 For those looking for a one-stop shop for all their needs, My Product Solutions (M) Sdn Bhd is the best SEO agency in Malaysia. Their services cover every aspect of your digital marketing strategy.
Since being established in 2013, the company has expanded from just web development into being a complete digital marketing specialist. They guide their clients on how to effectively manage their budgets.
They are skilled in the use of local SEO techniques to increase your business's visibility in local Google search results.
Service Highlights
Build long-term client relationships.
Tailor-made custom web applications to suit different industries and different requirements.
Use search engine optimization to increase your traffic based on target keywords.
Services/Products: Business/Corporate Website Design, E-Commerce Website Development, Web Application Development, Search Engine Optimization, Search Engine Advertising, Local Search Engine Optimization, Social Media Management, Mobile App Development, Video & Photography.
Website: https://myproduct.com.my/
Contact: +603-3885 4018 E-mail: sales@myproduct.com.my
6. JinMatic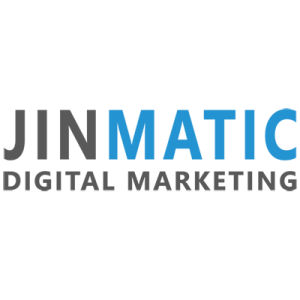 The major aim of JinMatic is to consistently help you grow your organic search traffic and business revenue. They start by carrying out an in-depth SEO audit to find out what's affecting the performance of your website.
Once they find out the issues, they determine if SEO will work for your business. If it would work, they would inform you and send a proposal. If not, they will recommend alternative ways of boosting organic traffic and making sales.
In addition to offering SEO campaigns to improve your business's revenue, they provide monthly insights on the performance of the campaign.
Service Highlights
Completely focused on SEO services alone.
Proven SEO system that has been used for different clients across multiple industries.
Create content based on your customer's search results.
Use local SEO to convert visitors to your website.
Services/Products: Full-service SEO, Website Audit.
Website: https://jinmatic.com/
Contact: +6010-893 8558 E-mail: hello@jinmatic.com
7. One Search Pro
One Search Pro is the best SEO company in Malaysia. They grow your brand's revenue through high-quality digital marketing strategies, which ensure that your advertising efforts will yield results.
One Search Pro have a consistent track record of boosting businesses' traffic and revenue. They also have a wide range of expertise in different areas of online marketing, including SEO, SEM, Social Media Marketing, and Direct Marketing.
Service Highlights
More than 10 years of experience in providing digital marketing solutions.
Committed to building meaningful relationships with their clients.
Offer reliable marketing solutions to guarantee a positive ROI.
Services/Products: Website Design, Search Engine Optimization (SEO), Google Ads, Social Media Marketing, Creative Services.
Website: https://onesearchpro.my/
Contact: +603-9134 0270 E-mail: info@onesearchpro.my
8. Mackyclyde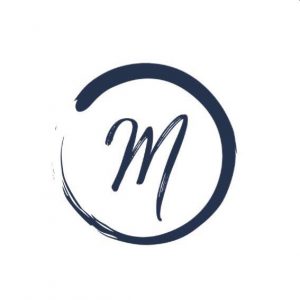 Mackyclyde is a freelance SEO company in Malaysia with experience providing quality and affordable SEO services, in addition to excellent content for your target audience. They have a team of skilled and passionate professionals with experience in using SEO strategies to optimize clients' websites.
They run a full SEO website audit as well as provide a wide range of services to meet your business goals. They also formulate and execute local SEO strategies to target audiences in Malaysia, or even just a city or province.
Mackyclyde analyzes your competitors to ensure you outrank them. They also perform backlink audits to remove links that could lead to penalties from Google.
Service Highlights
Guaranteed improvement in website visibility and an increase in organic traffic.
Affordable SEO pricing to match your budget.
Carry out an on-page audit to check if you are using the ideal content structure and keyword.
Effective performance tracking, including Google Analysis and the Google Search console.
Services/Products: Freelance SEO Malaysia, SEO Audit Services, SEO Pricing Malaysia, Local SEO.
Website: https://mackyclyde.com/
Contact: +6014-924 3264 E-mail: hello@mackyclyde.com
9. Adam SEO
Adam SEO is one of the best SEO agencies in Malaysia. They use proven SEO techniques to help businesses bring in potential customers. They ensure that your website is optimized so that it is more visible.
They will carry out an in-depth website audit and SEO analysis to be able to create a tailored plan for your website. Adam SEO also develops strategies to help you stay ahead of your competition by tracking their websites and marketing efforts.
Their team of SEO experts looks for the right keywords and search intent to find those with the highest potential. These keywords are then used to optimize your website.
Service Highlights
Development of a mobile-friendly and quick-loading website.
Helps to create high-quality, keyword-rich articles that are both informative and engaging.
Optimize your website for maximum conversion.
Boost your website visibility through high-quality links.
Services/Products: Technical SEO, Local SEO, eCommerce SEO, SEO Audit, Content Writing, Online Reputation Management.
Website: https://www.adam-seo.com/
Contact: +6016-699 9393, +6012-375 0559 E-mail: hello@adam-seo.com
10. Techveloper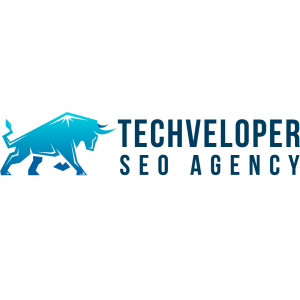 Techveloper is an excellent SEO agency in Malaysia that helps businesses rank at top of Google search results. They are made up of professionals who are skilled in using SEO services to drive traffic and increase revenue.
Their strategies employ on-page and off-page SEO techniques, such as keyword research and content implementation, to help you connect with your target audience. They also provide you with a dedicated account manager to analyze the strategy and ensure it is performing at its best.
They constantly update your website with the latest technologies to speed up its growth.
Service Highlights
98% customer satisfaction with clients across multiple industries.
Create campaigns that will boost your website's ranking and drive relevant traffic.
Use a site audit to find the ideal keyword for your website.
Provide quality content to improve SEO performance.
Services/Products: SEO Services, Website Design, Google Adwords (PPC), Website Maintenance, Content Writing.
Website: https://techveloper.com/
Contact: +6012-752 6289 E-mail: support@techveloper.com
11. V8advisory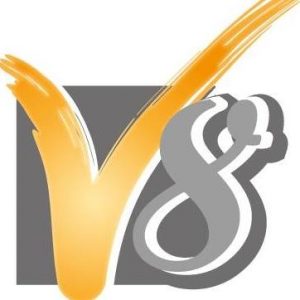 With more than 10 years of experience in designing websites, V8advisory is the best option for businesses that want to offer an attractive and engaging user experience to visitors. They work with their clients to find the perfect design solution for their brand.
V8advisory is skilled in keyword research to get profitable, high-volume keywords to boost revenue. They also provide custom-made campaigns specifically for your business.
Service Highlights
Design stunning and eye-catching websites to attract visitors.
Develop effective SEO strategies and outline the timeframe to achieve the result.
Effectively position your brand to increase visibility and traffic.
Services/Products: SEO Solutions, Keyword Research, Corporate/Business Website, Software Development, Website Revamp, eCommerce Solution, Mobile Website, Application Development.
Website: https://www.seo.v8advisory.com/
Contact: +6012-339 8386 E-mail: contact@v8advisory.com
Conclusion: Best SEO Companies in Malaysia
To conclude, these are some of the best SEO companies in Malaysia that can rank your website on Google's first page to enhance your branding and revenue!
Did we miss any great SEO company in Malaysia? Let us know and we will check it out!