Wondering what is Lemon8 App and why it is so popular right now? Check out the Lemon8 statistics and facts, how it works, and its background now!!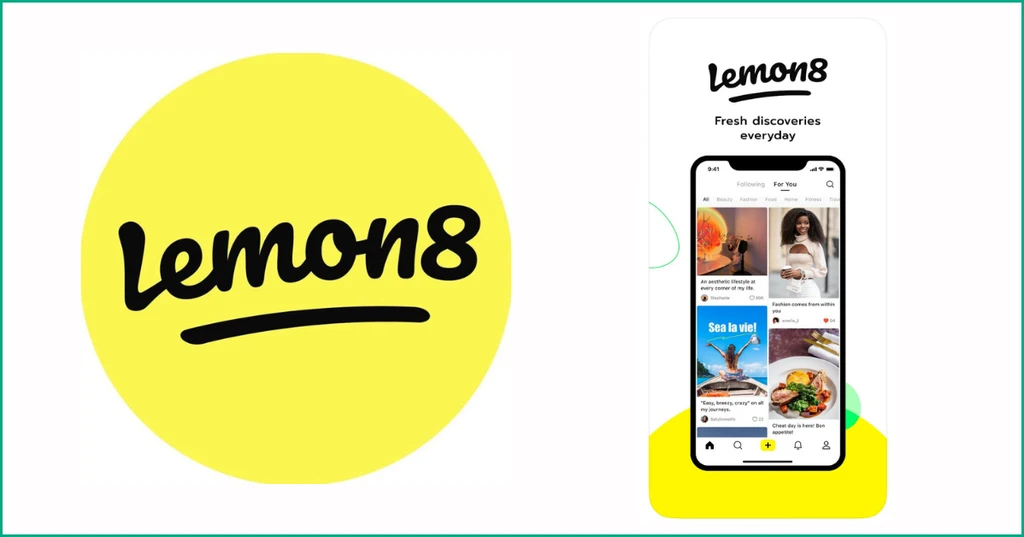 In the US and around the world, ByteDance-owned Lemon8 is witnessing a soaring surge in downloads, driven by escalating regulatory scrutiny faced by TikTok.
As the No. 1 most downloaded free lifestyle app in the Apple App Store, ByteDance's Lemon8 has sparked online conversations, emerging as a prominent social media platform.
Key Lemon8 Statistics & Facts
Between March 27 and April 10, 2023, Lemon8 experienced an impressive installation count of nearly 1 million in the US alone.
Apptopia reports that Lemon8 has garnered a staggering 17 million installations worldwide since its launch in 2020, showcasing its remarkable popularity.
Since its debut in May 2020, Lemon8 has amassed a global download count of 17.3 million, solidifying its position as a rising star in the realm of social media platforms.
On average, Lemon8 has been capturing approximately 64,000 downloads in the US daily, highlighting its rapid growth and appeal among users.
What's Lemon8?
Lemon8, the new social networking app making waves and soaring to the top of the charts this month, is ByteDance's strategic move in response to the ongoing Congressional hearings on TikTok and the persistent rumors of a potential ban.
As a massive conglomerate, ByteDance has prepared a range of contingency plans, and the prominent one currently in focus is Lemon8.
Lemon8 stands as ByteDance's foray into the competitive landscape, aiming to rival China's popular Xiaohongshu, also recognized as Red in countries like the U.S., Canada, and Australia. Xiaohongshu serves as a lifestyle recommendation and shopping app, and Lemon8 seeks to carve its own niche in this domain.
How Does Lemon8 Work?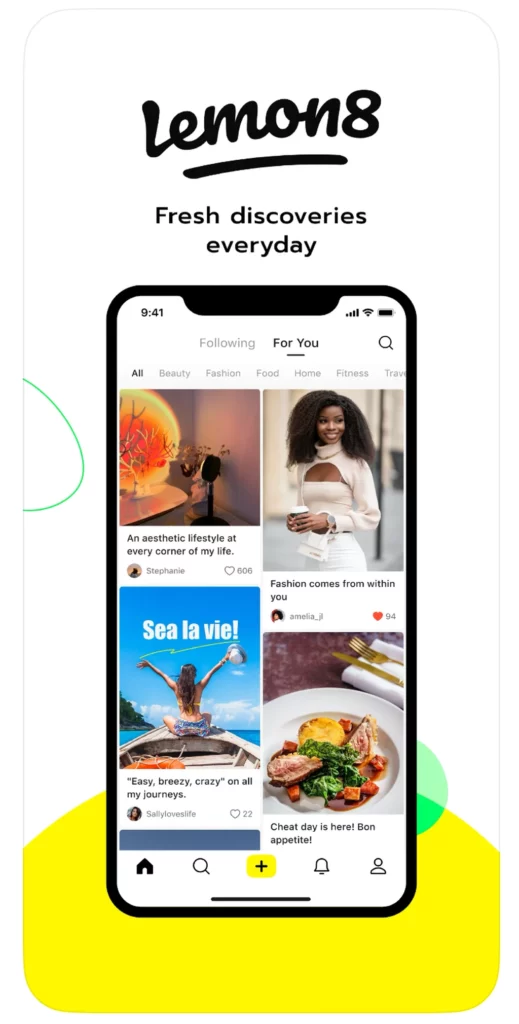 Presenting itself as a "content sharing platform with a youthful community," Lemon8 draws parallels to the early days of its sister app, TikTok.
While Lemon8 incorporates a personalized "For You" feed and features short videos, it sets itself apart by allowing users to share images alongside its video content.
Additionally, Lemon8's content focuses primarily on lifestyle-related topics, catering predominantly to a young, female audience.
In contrast to TikTok, which introduced a unique "social entertainment" experience distinct from traditional social media applications, Lemon8 is being described by some as a fusion of Instagram and Pinterest.
This characterization highlights the platform's hybrid nature, combining elements of visual sharing, inspiration, and curation found in both Instagram and Pinterest.
When Did Lemon8 Launch?
Back in May 2020, Lemon8 made its official debut in Japan, coinciding with a period when a significant portion of the population was confined to their homes due to quarantine measures.
As time went on, Lemon8 steadily gained traction, attracting over five million monthly active users (MAUs) across various countries, such as Vietnam, Malaysia, Thailand, and Singapore, by 2022.
Building upon its success, Lemon8 expanded its reach by launching in the United States and the United Kingdom in February 2023. This strategic move marked an important milestone for the app, as it aimed to captivate and engage a new audience in these prominent markets.
Who Owns Lemon8?
ByteDance, the parent company of TikTok, is also the proud owner of Lemon8.
With both Lemon8 and TikTok under its umbrella, ByteDance demonstrates its diverse portfolio in the social media landscape, catering to different platforms and target audiences.
This ownership connection further strengthens the synergy and expertise that ByteDance brings to the development and management of these popular social media platforms.
How Do I Sign Up for Lemon8?
Here are the steps to install and sign up Lemon8 app:
Begin by installing the app on your device, and once installed, open it.
Provide your date of birth and indicate your preferred pronouns.
Choose your interests from the various categories provided.
Create your account by using your phone and email, or alternatively, through your Facebook, Apple, Google, or Twitter accounts.
Enter your desired username and select a profile photo to personalize your account.
You're all set! Access Lemon8 and start enjoying its features and content.
How Many Users Does Lemon8 Have?
By 2022, Lemon8 had achieved a remarkable milestone, surpassing over five million monthly active users (MAUs) across all the countries where it was available.
Based on data from Apptopia, the app currently boasts approximately 4.25 million active users in the United States. This sizable user base indicates the growing popularity and engagement of Lemon8 within the U.S. market.
How Lemon8 Gain Its Users?
ByteDance, the parent company of Lemon8, is actively engaged in a notable "acquisition push" for the app.
According to the New York Times, Lemon8 is employing a strategy of incentivizing influencers to promote the app.
Influencers are offered compensation by Lemon8 for creating posts that adhere to specific guidelines, such as making at least 10 posts per month with captions consisting of a minimum of 150 words, accompanied by a carousel of three to 10 photos.
The popularity of Lemon8 is further evidenced by the presence of the #lemon8 hashtag on TikTok, which has amassed over 2.4 billion views.
Numerous content creators on TikTok have posted videos describing Lemon8 as a unique blend of Pinterest and TikTok, highlighting its cross-platform appeal and functionality.
Overall, this concerted effort by ByteDance and the active participation of influencers, along with the growing visibility on TikTok, contribute to the growing traction and recognition of Lemon8 in the social media landscape.
How to Lemon8 App Looks Like and How to Use It?
During the initial sign-up process for Lemon8, users are prompted to provide their birthday, select their preferred pronouns, and choose a username. They are then presented with a range of interests to indicate their preferences, including beauty, fashion, food, travel, wellness, and pets.
While Lemon8 shares some similarities with TikTok, such as having both a "following" and a "for you" page, the similarities largely end there.
Also, it presents a compelling blend of features found in both Instagram and Pinterest, incorporating a mix of photos and videos centered around specific themes.
When browsing the "for you" page on Lemon8, users encounter a bar that displays separate feeds based on their selected interests.
This feature enables users to easily toggle between different categories and discover content from creators that align with their specific interests, including fashion, beauty, food, wellness, travel, and home.
One of the most captivating aspects of Lemon8 is the prominent use of graphic design reminiscent of Canva in many of the posts. Creators often incorporate text overlays on images, whether it's to label something or provide information on where to find a particular item.
Another noteworthy aspect of Lemon8 is the ability to tag clothing items and include labels, providing users with information about the origins of the showcased items. Many of these tags stem from collaborations between influencers and prominent brands, facilitating product promotion and endorsement.
While Lemon8 allows users to upload videos with a maximum duration of 60 seconds, it appears that a significant portion of users primarily repost content from TikTok, adding to the app's content variety and diversity.
Upon initial use, it becomes evident that Lemon8 prioritizes an aesthetically pleasing experience, emphasizing a clean and crisp visual presentation. This focus on maintaining a polished and visually appealing interface contributes to the overall user experience and the app's distinct appeal.
What Goes Viral on Lemon8 App?
Nail inspiration, outfit details, food recipes, and workout routines take center stage on Lemon8.
Creators frequently share captivating slideshows featuring a range of nail ideas, such as spring-inspired designs or minimalist styles. These slideshows often include product names overlaid as text on the images.
Similarly, in the fashion category, creators showcase their outfits and make a point of highlighting the sources for each clothing item.
Food-related posts on Lemon8 encompass videos where creators demonstrate their culinary skills or slideshows showcasing multiple meals, with each recipe provided in the caption.
Workout routines are typically shared as TikTok videos, focusing on specific body parts such as glute growth tips or effective back day workouts.
While Lemon8 videos tend to receive limited traction, with the most popular ones receiving a few hundred likes, creators who already have a substantial presence on TikTok tend to garner over 1,000 likes on their Lemon8 content.
These established TikTok influencers often attract a larger following and engagement on the Lemon8 platform as well.
Behind the Growth of Lemon8 and TikTok Ban
TikTok has faced significant scrutiny in the United States due to concerns over privacy. The Biden administration issued an ultimatum to ByteDance, the parent company of TikTok, giving them the choice to either sell the app or potentially face a ban.
China responded by expressing opposition to the forced sale, stating that such a decision would have a detrimental impact on investor confidence in the United States.
In March, TikTok's CEO, Shou Zi Chew, appeared before skeptical bipartisan members of Congress to defend the app and assure them that U.S. user data is protected from foreign interference.
Nevertheless, there is a long list of concerns surrounding TikTok, including reports of data tracking, allegations of spying on Forbes journalists, and the potential for the app to monitor user keystrokes.
Former President Trump took steps to ban TikTok in 2020 based on similar concerns, but President Biden ultimately overturned the ban in 2021.
However, individual states like Texas, Georgia, and Florida subsequently banned the app on government-issued devices, leading to Congress passing a bill prohibiting TikTok on all government devices.
Additionally, several other countries, including Canada, Australia, Britain, France, Belgium, and New Zealand, have banned TikTok on government-issued devices as well.
Is ByteDance Actively Hiring Now?
Yes. ByteDance is actively hiring employees from the United States and other countries.
What Powers Lemon8's Algorithms?
Lemon8 employs a similar algorithm and recommendation system as TikTok, which has gained a reputation for its ability to understand and cater to user preferences with remarkable precision.
This includes tracking user behavior down to the millisecond they spend watching a video.
Conclusion
While marketing efforts play a crucial role in introducing an app to users, the ultimate factor that determines its long-term success is the value and experience it provides to its users.
While marketing can attract initial attention and drive downloads, it is the app's features, functionality, and overall user experience that keep people engaged and encourage them to stay.
An app that offers a valuable and enjoyable experience has a higher likelihood of retaining users and fostering user loyalty.
So, it is important for Lemon8 to meet user expectations, deliver on its promises, and continuously improve based on user feedback.
By focusing on providing a satisfying user experience, we believe Lemon8 can establish a strong user base and increase user retention rates, ultimately leading to sustained success and positive word-of-mouth recommendations.
References:
Read Next: