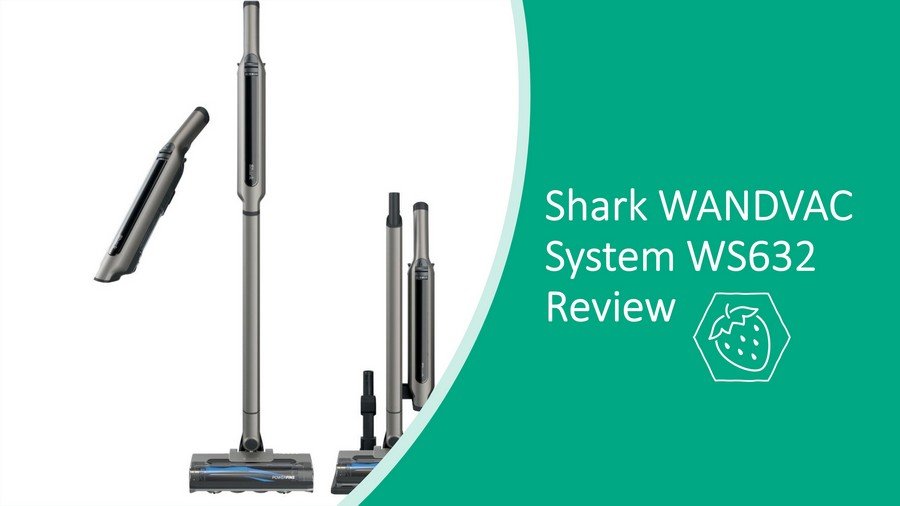 In this Shark WANDVAC System WS632 review, I will share all the important details about this 3-in-1 cordless vacuum cleaner based on my experience of using it.
---
What Is Shark WANDVAC System WS632?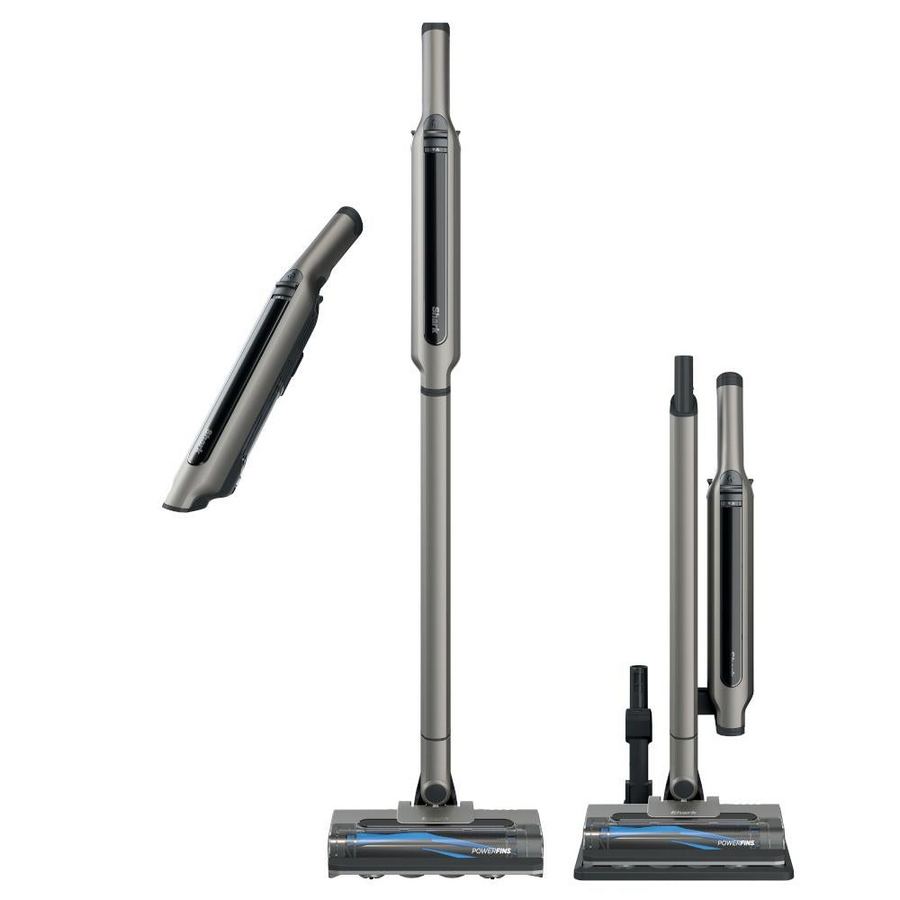 The Shark WANDVAC System WS632 is a lightweight, powerful cordless vacuum cleaner that comes with innovative technologies like HyperVelocity® accelerated suction power and PowerFins™ brushroll to deep-clean dirt, hair, and debris in your lovely home.
It has three vacuum cleaning modes that allow you to handle any mess in your home. You may use the hand vac and wand mode to handle all areas above the floors and switch to stick vacuum mode (it takes only a few seconds!) to clean the floors and carpets.
---
Product Highlights
Run time: 20 minutes
Recharge time: 3.5 hours
Dust cup capacity: 0.13 litres
Two years warranty
Filter: PTFE pre-filter, non-washable
Product weight: 2.68 kg
Suitable for hard and soft floors
Four colours: Rose Gold, Sage, Gold, Slate Grey
Accessories: Side by side charging dock, crevice tool, pet multi-tool
---
Why Choose Shark WANDVAC System WS632?
For a home appliance product like a vacuum cleaner, the brand is important as a reputable and trustable brand reflects the quality and value of the product it sells – and Shark is the No.1 Vacuum Cleaner Brand in the US.
They only make top-notch vacuum cleaners that give you the best cleaning experience.
The Shark WANDVAC System WS632 is always ready when you need quick cleaning power.
It has a sleek design, is always charged, and provides great cleaning performance in a size and weight easy to handle.
Unlike the traditional vacuum cleaners, the Shark WANDVAC System WS632 is designed to place in your living room and not the storeroom.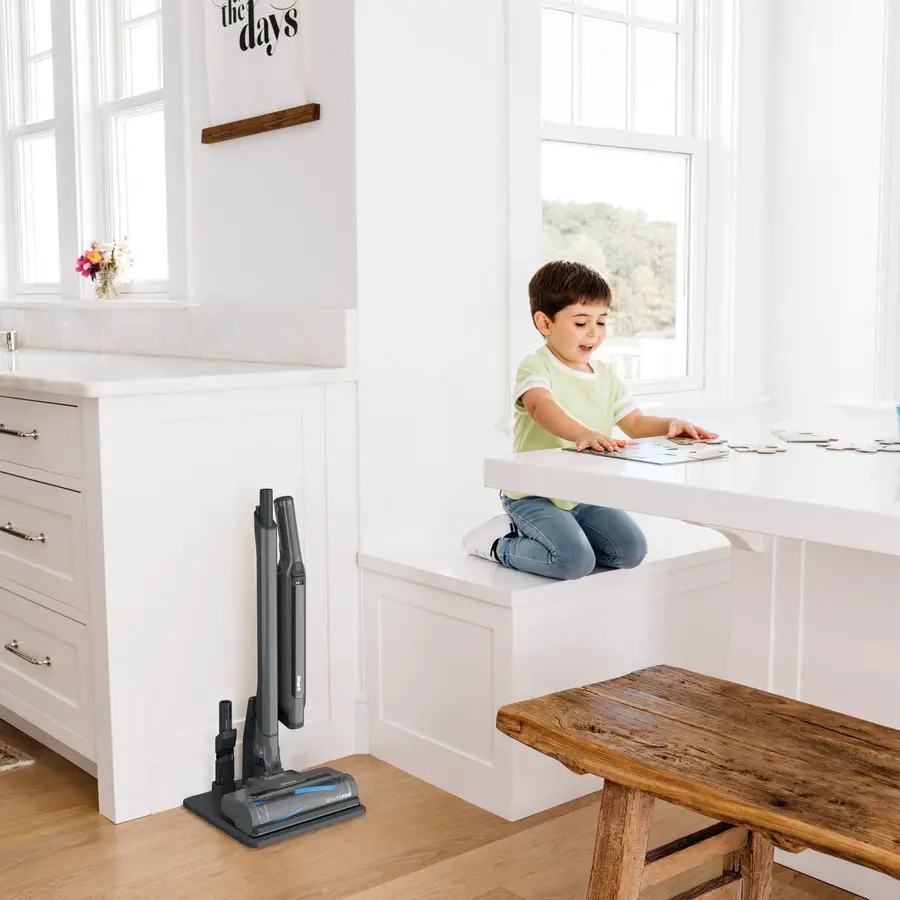 It also comes with four options of colour to meet your preference and match your home's theme:
Rose Gold
Sage
Gold
Slate Grey
---
Shark WANDVAC System WS632 Review: Features
Lightweight
With under 1kg, it is the most powerful cordless handheld vacuum cleaner at this weight range.
Three Cleaning Modes
It comes with three cleaning modes to handle all areas of messes.
Stick mode to clean floor.
Hand vac mode to clean furniture.
Wand mode for extended reaches, like ceiling and wall appliances.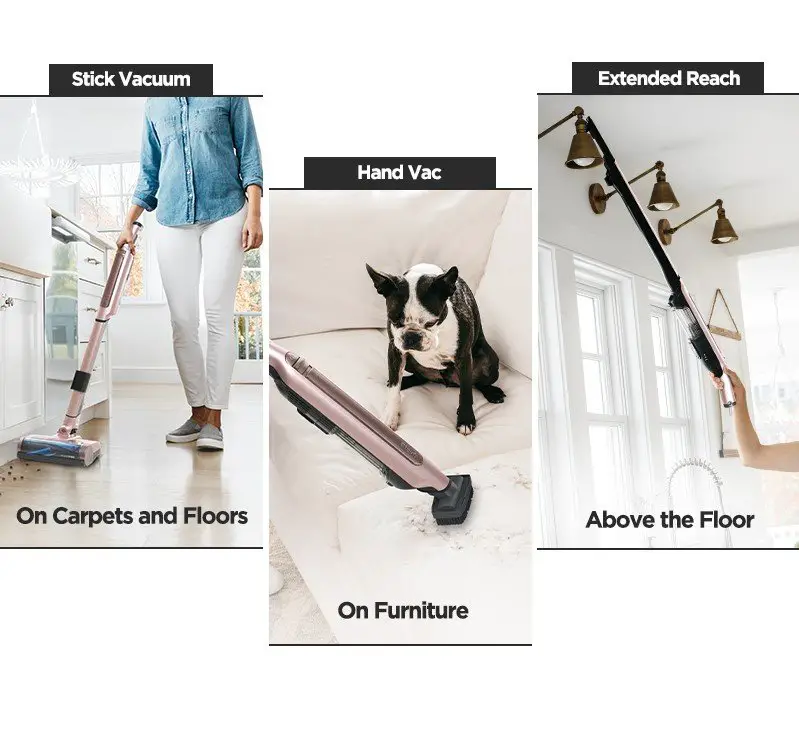 Always Ready
The vacuum cleaner is always charged, and the portable charging base can be placed almost anywhere in your home. Also, there are two unique storing and charging setups that you can choose depending on your preference.
Just pull it from the charging base and start the cleaning whenever you need a quick clean.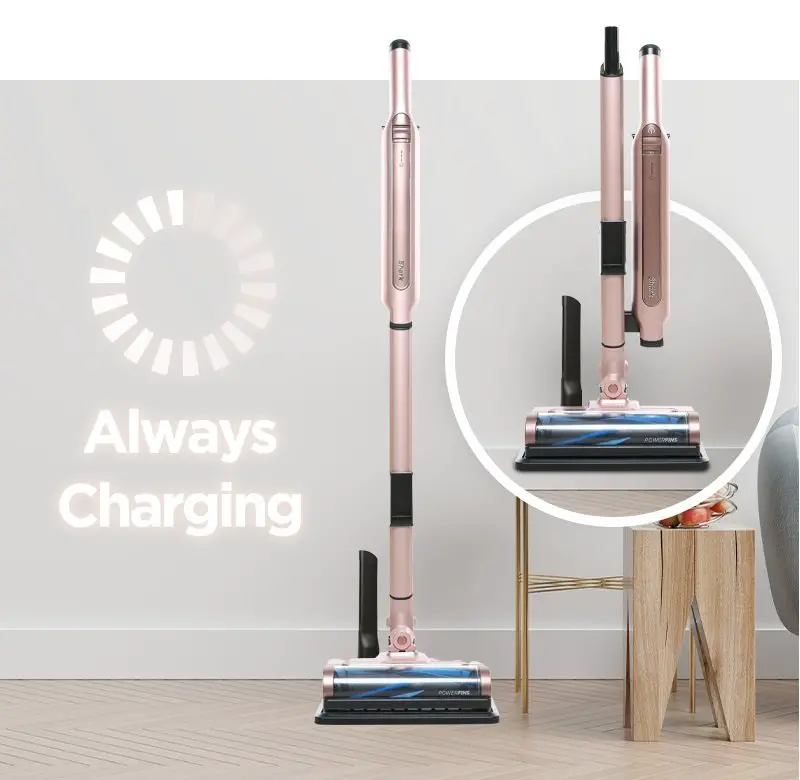 Powerful Cordless Suction Performance
The HyperVelocity® accelerated suction power provides great vacuum cleaning performance in a cordless and lightweight frame.
Deep Cleaning
The PowerFins™ technology provides continuous deep cleaning contact for carpets and floors.
No Hair Wrap
It has a self-cleaning brushroll that prevents hair wrapping inside the brush.
One-Touch Transitions
The One-Touch transition design allows you to switch between cleaning modes seamlessly in seconds.
One-Touch Dust Cup Empty
The One-Touch dust cup empty feature lets you clear out the dust captured with just one touch.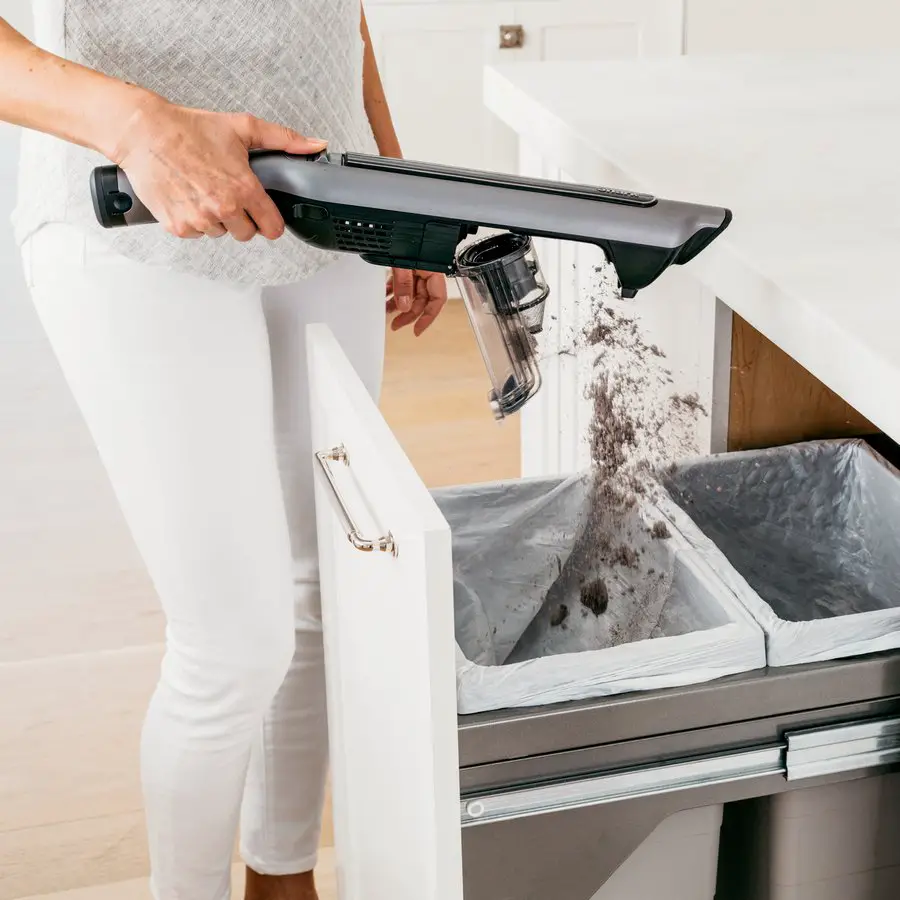 Boost Mode
It comes with a boost mode that gives you extra suction power when you need it to remove tough messes.
ION Fade-free Battery
Its single ION fade-free battery provides you with up to 20 minutes of cleaning time after each fully charged.
Useful Cleaning Accessories
It comes with a Pet Multi-Tool to clean your pets' hair and a Crevice Tool for narrow space cleaning.
---
My Experience of Using the Product
I have been using many vacuum cleaners in the past, both cordless and corded.
The main problem with my previous cordless vacuum cleaner is the weight. My arm was very sore after every cleaning session, and I felt that it was getting heavier the longer I vacuumed due to my arm's soreness. It's even harder to lift it to clean the ceiling areas.
When I first used the Shark WANDVAC System WS632, I was amazed by its weight, it is very light and easy to handle, and I can finish the entire cleaning session of 20 minutes without arm soreness.
The only downside is it can only run for about 20 minutes after each recharge, so it is not suitable for a long vacuuming session. Other than this, it is a great cordless vacuum cleaner that I'd gladly recommend to every home.
The three vacuuming modes allow me to clean almost all areas in my home, including ceiling areas, beneath the sofa, and in narrow spaces.
I especially like the self-cleaning brushroll feature that prevents hair wrap, as I no longer have to clear them manually after each floor vacuuming.
Its portability and lightweight also encourage me to vacuum my car more often.
After I am done using it, I plug it back to the charging base that resided in my living room, and it will recharge automatically to be ready for the next vacuuming session.
Because it is convenient to take out from the base, use, and recharge, sometimes I just grab it and start vacuuming whenever I see some dust. I usually need to book a specific time slot for vacuum cleaning in the past.
Besides, it also has many other useful features such as quick switching between vacuum cleaning modes, boost mode, one-touch dust cup empty, and PowerFins™ technology for deep cleaning.
Exclusive Discount Code: Use "COZYBERRIES632" to get SGD 100 OFF (~RM310)!
---
The Pros & Cons of Shark WANDVAC System WS632
Pros:
Lightweight (less than 1 kg)
Always ready for quick cleaning
Three cleaning modes with quick switching mechanisms
Cordless vacuum cleaning
Sleek design
Cons:
Long recharge time (~3.5 hours) for a relatively short runtime (~20 minutes).
---
How Shark WANDVAC System WS632 Looks Like Physically?
---
What is the Price of Shark WANDAC SYSTEM WS632 & Where to Buy It
The Shark WANDVAC System WS632 costs about SGD 399.99 (approx. RM1,240), which is reasonable considering its features and value.
And what's more exciting is they are generous enough to offer SGD 100 OFF with the exclusive promo code "COZYBERRIES632", giving more value for your money!
You can place the order directly on Ninja Kitchen Singapore here.
Note: As the product will be sent from Singapore, it will take about 1-2 weeks to arrive at your doorstep.
---
Conclusion
If you are looking for a modern cordless vacuum cleaner that is light to hold and easy to use, I would highly recommend Shark WANDVAC System WS632.
The sleek body and charging base design allow it to fit easily into modern homes and be placed almost anywhere for convenient access.
Its excellent performance and features are worth the price.
Exclusive Discount Code: Use "COZYBERRIES632" to get SGD 100 OFF (~RM310)!
Read Next: