Wondering which Japanese restaurant to go in Melaka? Then go ahead to these top-rated Japanese restaurants to try out some of the best Japanese food in Melaka now!!!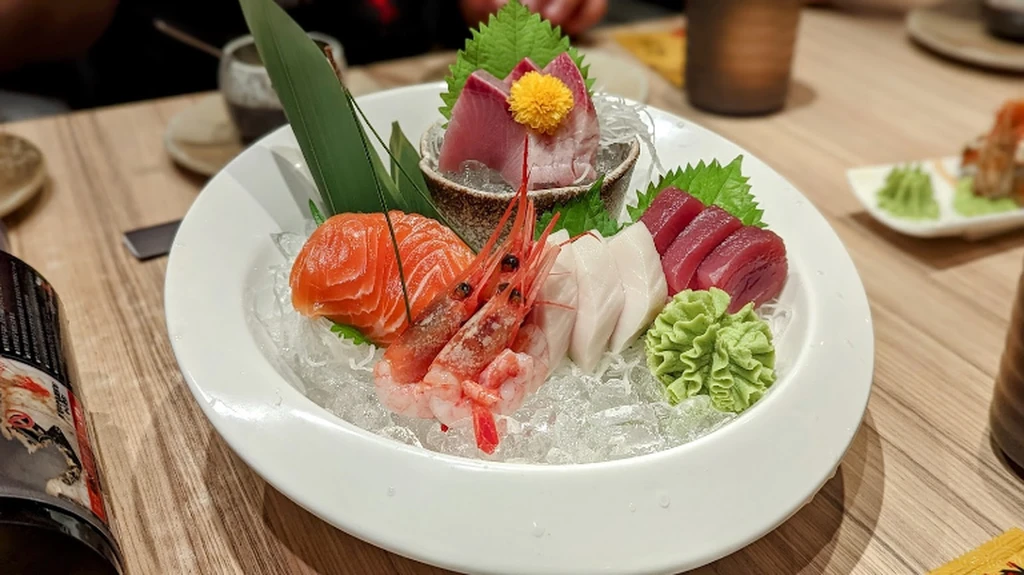 Looking to experience the vibrant flavors of Japan in Melaka? Look no further! Discover the best Japanese restaurants in town, where culinary excellence meets an unforgettable dining experience.
From authentic sushi to sizzling teppanyaki, these eateries deliver a taste of Japan right in the heart of Melaka.
Whether you're a sushi aficionado or simply craving the flavors of Japan, these top Japanese restaurants in Melaka promise an unforgettable experience where delectable cuisine and warm hospitality combine to create a memorable dining adventure.
Take Note:
Malaysia is Hot & Sunny! Don't go outside without Sunscreen!
Don't Miss Out These:
Top 5 Japanese Restaurants in Melaka For The Best Japanese Food!
Without further ado, here are some of the best Japanese restaurants in Melaka.
1. Japanese Restaurant in Melaka – Wa Zen Japanese Restaurant
Wa Zen Japanese Restaurant in Melaka is a hidden gem that you absolutely must try. With an extensive menu offering an impressive variety of choices, you'll be spoiled for options.
The Sashimi Set is a standout dish, boasting generous portions of fresh and flavorful sashimi slices at an incredibly affordable price. As you savor each piece, you'll be delighted by the perfect balance of rich fats and tender meat, complemented by a dip in the authentic Japanese soy sauce.
For a refreshing twist, don't miss out on the avocado sushi with mango. The combination of creamy avocado and tangy mango creates a harmonious blend of flavors that will leave your taste buds dancing.
If you're looking for a hearty meal, the Teriyaki Set is highly recommended, offering a satisfying portion that will leave you fully satisfied.
To end your culinary journey on a sweet note, indulge in the matcha waffle dessert. Its impeccable taste and exquisite presentation will captivate your senses. With just the right amount of sweetness, this dessert is a true delight.
At Wa Zen, you can expect consistent high-quality food and excellent service. The reasonable prices make it even more appealing, ensuring that you get great value for your money. The restaurant itself is spacious and cozy, providing a variety of seating options to suit your preferences.
Keep in mind that Wa Zen is a popular spot, so it's wise to make a reservation in advance to secure your table. This place tends to fill up quickly due to its well-deserved reputation.
Address: 38, Jalan Melaka Raya 15, Taman Melaka Raya, 75000 Melaka
2. Japanese Restaurant in Melaka – Fujiya Japanese Restaurant
At Fujiya Japanese Restaurant in Melaka, you'll embark on a culinary journey filled with tantalizing flavors and a wide array of options.
The salmon is a definite must-try, with its sizable cuts that are incredibly fresh and delicious. For a truly unforgettable experience, indulge in the Unagi. This grilled eel dish is a crowd favorite, known for its rich and savory flavors that melt in your mouth.
Among the recommended dishes at Fujiya, the Gyu Sukiyaki Nabe, Garlic Rice, Sashimi Don, Soft Shell Crab Temaki, Wagyu Don, Sashimi Mix, and Crispy Soft Shell Crab stand out for their exceptional taste and quality.
Not only does Fujiya excel in their culinary offerings, but their service is also top-notch. The friendly and attentive waitstaff ensure that you have a pleasant dining experience from start to finish. To add a touch of luxury, they even provide a complimentary hot towel before serving your meal.
Due to its popularity, Fujiya tends to be quite crowded, as the premises are on the smaller side. It's highly recommended to make a reservation in advance to secure your spot and avoid disappointment.
Address: 116, Jalan Cheng Baru 1, Taman Cheng Baru, 75260 Melaka
3. Japanese Restaurant in Melaka – FUGO RYORI @ Bukit Beruang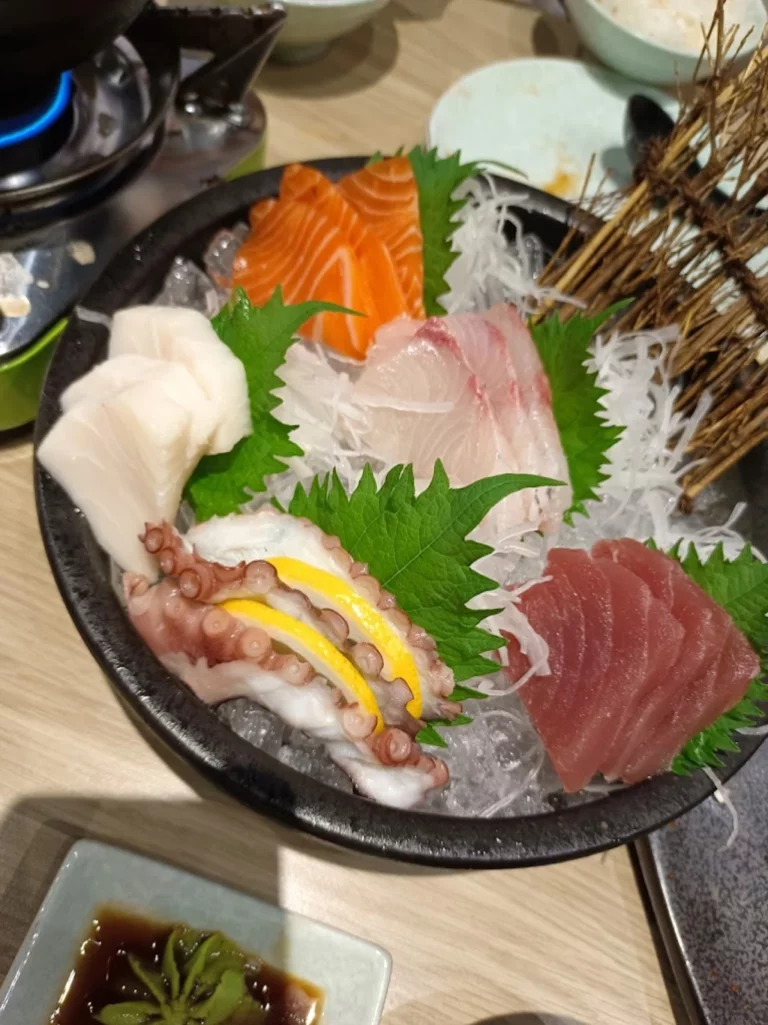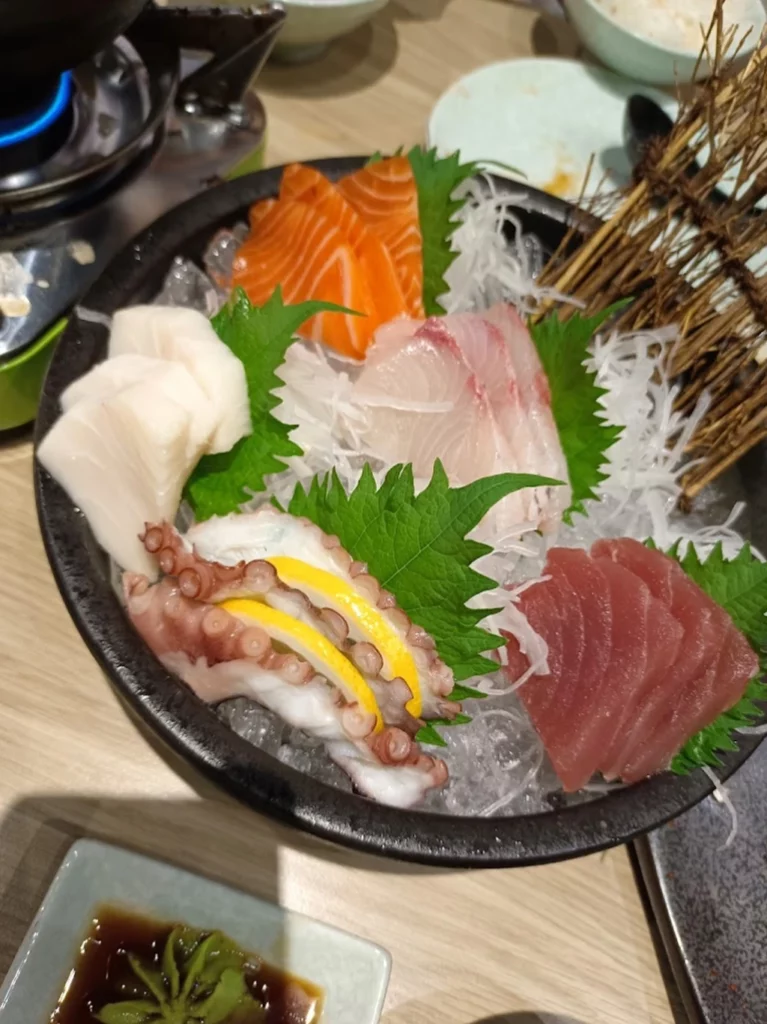 FUGO RYORI in Melaka is a Japanese restaurant that never fails to impress. Indulge in their Gyu Niku Ramen in Kimchi Soup, which boasts the best kimchi soup you'll find in a Japanese restaurant.
When it comes to sashimi, FUGO RYORI truly shines. The sashimi is incredibly fresh, delivering a burst of flavors with each piece.
For a delightful combination of flavors, try their Grilled Salmon with Creamy Pasta. The creamy pasta is rich and full of flavor, perfectly complementing the tender and flaky grilled salmon.
Among the recommended dishes at FUGO RYORI are the Kitsune Udon, Saba Yaki Teishoku, Vegetable Tempura, and Beef Sukiyaki.
During weekdays, FUGO RYORI offers value sets that provide great portions at a reasonable price. You'll get excellent value for your money, ensuring a fulfilling dining experience.
While the pricing may be slightly on the higher end, the generous portions make it worthwhile. The clean and tidy environment, coupled with the friendly staff, create a welcoming atmosphere that enhances your dining experience.
To avoid disappointment, it's recommended to call for a reservation, especially during dinner time. Additionally, you'll be pleased to find plenty of parking available, making your visit to FUGO RYORI hassle-free.
Address: BB BAZZAR G15 & G16, Jalan Delima 2 Bukit Beruang, 75450 Ayer Keroh, Melaka
4. Japanese Restaurant in Melaka – Nippon Sushi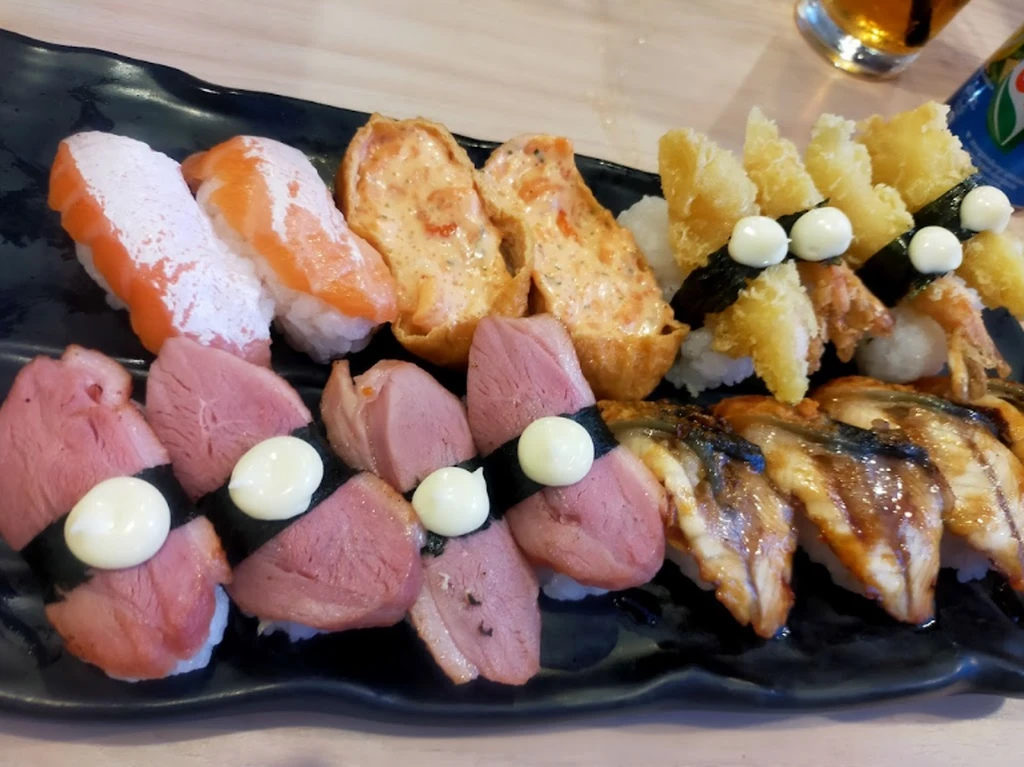 When it comes to satisfying your sushi cravings, Nippon Sushi in Melaka is your go-to spot. It has become the usual place for many sushi enthusiasts, and for good reason.
The California maki takes the spotlight with its delightful combination of flavors. Each bite reveals a nice blend of ingredients, and the fresh pickled ginger adds a crisp and flavorful twist to the experience.
For a true sushi feast, you can't go wrong with the Sashimi and Unagi Set. The sashimi is remarkably fresh, showcasing the finest quality seafood. As for the unagi (grilled eel), it's full of flavor and utterly delicious.
Don't forget to try the tamago sushi, a favorite among sushi lovers. The sweet and fluffy omelette brings a unique texture and taste to your sushi experience.
Nippon Sushi offers a wide variety of choices to cater to all preferences. Whether you're a fan of traditional rolls, nigiri, or innovative creations, you'll find something to satisfy your sushi cravings.
The best part? The prices at Nippon Sushi are reasonable, ensuring that you can enjoy a delightful meal without breaking the bank.
The staff at Nippon Sushi is welcoming, cheerful, and always ready to assist you. The spacious and comfortable atmosphere adds to the overall dining experience, making your visit a pleasant one.
Address: 17, Jalan Komersial TAKH 2, Taman Ayer Keroh Heights, 75450 Ayer Keroh, Melaka
5. Japanese Restaurant in Melaka – Ichi Zen Melaka
Prepare to embark on a culinary journey like no other at Ichi Zen, one of the finest Japanese restaurants in Melaka. At Ichi Zen, you'll find a huge variety of food choices to cater to all preferences.
The Prawn Tempura is a standout, offering a delightful combination of crispy texture and succulent flavors.
When it comes to delicious Japanese dishes, Ichi Zen has you covered. Indulge in the Grilled Mackerel for a perfectly cooked and flavorful seafood experience. Next, the Dragon Roll combines a variety of ingredients to create a sushi roll that is both visually stunning and delicious.
For a satisfying meal, the Teriyaki Set is highly recommended, offering a harmonious blend of sweet and savory flavors. Don't miss out on the Assorted Sushi and Maki, as well as the fresh and succulent Salmon Belly.
Besides, their smoothies, such as avocado kiwi, summer berries, and peach milk, are smooth and refreshing, adding a delightful twist to your dining experience.
As a member of Ichi Zen, you can enjoy the added benefit of a 10% discount, making your dining experience even more worthwhile. The service is quick and the staff is friendly, ensuring that you feel welcomed and well taken care of.
Step into the restaurant and be captivated by the impeccably luxurious interior design, accompanied by tranquil Japanese instrumental music. The clean and comfortable ambiance sets the stage for a memorable dining experience.
Convenience is also taken care of, as there are plenty of parking lots available outside the restaurant, making your visit hassle-free.
Address: Jln KSB 1, Kota Syahbandar, 75200 Melaka
Popular Japanese Foods To Try In Melaka
When exploring the vibrant food scene in Melaka, there are several popular Japanese dishes that you must try. Here are some Japanese culinary delights that you can savor in Melaka:
Sushi: Indulge in the art of sushi, with its delicate combination of vinegared rice and fresh ingredients like raw or cooked seafood, vegetables, and sometimes even fruits. From classic nigiri sushi to creative rolls, Melaka offers a variety of sushi options to suit all tastes.
Sashimi: Experience the purity and freshness of raw seafood with sashimi. Delicately sliced pieces of fish, such as salmon, tuna, or yellowtail, are served raw and can be enjoyed with soy sauce, wasabi, and pickled ginger. Melaka offers high-quality sashimi that showcases the natural flavors of the sea.
Teriyaki: Delight in the savory and sweet flavors of teriyaki dishes. This cooking technique involves grilling or pan-frying meat, such as chicken or beef, with a glossy glaze made from soy sauce, mirin, and sugar. The result is tender, flavorful meat with a caramelized coating.
Ramen: Warm your soul with a steaming bowl of ramen. This iconic Japanese noodle soup consists of flavorful broth, chewy noodles, and various toppings like sliced pork, soft-boiled eggs, and vegetables. Whether you prefer shoyu (soy sauce), miso, or tonkotsu (pork bone) broth, Melaka has ramen shops that serve up satisfying bowls of this comfort food.
Tempura: Treat yourself to crispy and light tempura. This dish features battered and deep-fried seafood, vegetables, or even cheese. Enjoy the contrast of textures as you bite into the golden coating and taste the succulent ingredients within.
Yakitori: Enjoy the skewered goodness of yakitori. These grilled skewers feature bite-sized pieces of chicken, beef, pork, or vegetables, cooked over charcoal. Whether you prefer the classic chicken yakitori or more adventurous options like chicken liver or tsukune (meatball), Melaka has spots where you can savor this popular Japanese street food.
Does Melaka Has Good Japanese Restaurant?
Yes, Melaka has a number of good Japanese restaurants that offer delicious and authentic Japanese cuisine.
These restaurants pride themselves on using fresh ingredients and providing a wide range of dishes, including sushi, sashimi, tempura, ramen, and more.
Some of these Japanese restaurants in Melaka have garnered positive reviews from locals and visitors alike, praising the quality of their food, friendly service, and comfortable dining atmosphere.
Whether you're craving sushi rolls, flavorful ramen, or delicate sashimi, you'll find options to satisfy your Japanese food cravings in Melaka.
FAQ for Japanese Restaurant in Melaka
Do the Japanese restaurants in Melaka offer vegetarian or vegan options?
Yes, many Japanese restaurants in Melaka have vegetarian and vegan options available. They understand the diverse dietary preferences and strive to accommodate different needs.
Are reservations necessary at Japanese restaurants in Melaka?
It is highly recommended to make reservations, especially during peak hours, as Japanese restaurants in Melaka can get quite busy. Reserving a table ensures that you have a spot and minimizes waiting time.
Are there any parking facilities near Japanese restaurants in Melaka?
Yes, most Japanese restaurants in Melaka have nearby parking facilities, making it convenient for diners to find parking spaces and enjoy their meals without hassle.
Do Japanese restaurants in Melaka provide takeout or delivery services?
Yes, many Japanese restaurants in Melaka offer takeout and delivery services for customers who prefer to enjoy their favorite Japanese dishes in the comfort of their own homes.
Find Your Best Japanese Restaurant in Melaka Now!
In conclusion, Melaka offers a delightful selection of Japanese restaurants that promise a memorable dining experience. From fresh sushi and sashimi to flavorful ramen and delectable tempura, these establishments bring the authentic taste of Japan to your plate.
With friendly service, comfortable ambiance, and a wide variety of dishes to choose from, these Japanese restaurants in Melaka cater to diverse preferences and ensure that your dining experience is enjoyable.
So, whether you're a sushi lover, a ramen enthusiast, or simply curious about Japanese cuisine, be sure to explore the best Japanese restaurants in Melaka and treat yourself to an unforgettable culinary adventure.
Read Next: