Welcome to our guide to the best florists for flower delivery in Johor Bahru.
Whether you're looking to surprise someone special or simply brighten up your own home or office, we've researched and compiled a list of the top florists in Johor Bahru to help you find the perfect bouquet or arrangement.
With a variety of options to choose from and reliable delivery services, these florists are sure to impress with their stunning floral creations.
So sit back, relax, and let us help you find the perfect flowers for any occasion in Johor Bahru.
Top 16 Best Florists for Flower Delivery in Johor Bahru
Without further ado, here are some of the best florists that provide flower delivery in Johor Bahru, in no particular order.
1. One Florist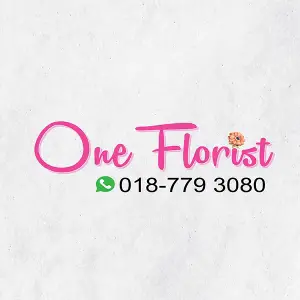 One Florist is a local Malaysian florist that offers same-day gift and flower delivery in Johor Bahru. They are committed to providing ready-made and custom-designed fresh flowers for every occasion. Their same-day delivery service is available every day of the week, including Sundays and public holidays.
They believe that there is a bouquet of flowers that is suitable for every occasion, and they prioritize your floral needs. Their experienced florists are skilled at capturing your emotions to curate an amazing floral arrangement.
At One Florist, customers can pay via a variety of options, including credit or debit card, cash, cheque, and local bank transfer. Self-collection is also available at their store.
Service Highlights
Work together with customers to create a truly unique floral arrangement for all occasions.
Offer surprise delivery services in Johor Bahru.
Assist clients in picking additional gifts to go with the flowers.
Services/Products: Valentine Flower, Sympathy, Grand Opening, Birthday, Anniversary, Wedding Hand Tied, Get Well Soon, Money Bouquet, Graduation Bouquet, Snacks Bouquet.
Website: https://www.oneflorist.com.my/
Contact: +6018-779 3080       Email: info@oneflorist.com.my
2. Tang Chao Florist
Founded in 2015, Tang Chao Florist is one of the best florists in Johor Bahru. They offer beautiful bouquets and flower arrangements that are available in a wide variety of colors.
Their goal is to provide high-quality flower arrangements and bouquets that are handcrafted by their team of experienced florists. They also specialize in the delivery of fresh, artificial, and silk flower arrangements for all occasions.
Tang Chao Florist provides wedding and gift decorations, as well as grand opening, funeral, and hamper or fruit baskets.
Service Highlights
Offer same-day fresh flower delivery in Johor Bahru.
Large selection of floral products and services.
Affordable and budget-friendly designs.
Services/Products: Artificial Bouquet, Balloon, Fresh Roses Bouquet, Condolence Stand, Condolence Bouquet, Opening Stand, Artificial Basket Flower, Graduation Bouquet, Wedding Bouquet, Wedding Decoration, Corporate Event, Proposal Decoration, Party Decoration, CNY Special, Valentine's Day, Money Cake, Money Bouquet.
Website: https://jbflorist.com/
Contact: +6016-722 0634       Email: tang_chao_florist@hotmail.com
3. Mazzo Di Fiore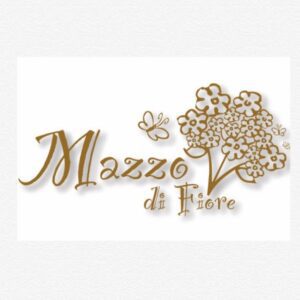 Since its establishment in 2006, Mazzo Di Fiore has proven itself as one of the best florists in Johor Bahru. If you are looking for a way to send your thoughts to your loved ones using flowers, then Mazzo Di Fiore is available to assist. Their floral designers are highly skilled professionals with experience in crafting all kinds of creative concepts.
They provide a wide variety of decorations and floral gifts for all occasions and can also create special custom orders to meet specific requirements. At Mazzo Di Fiore, you can also get pastries to add to the flowers for an extra surprise.
With their wide range of bouquets to choose from, they can help you get the best moments with your family and friends.
Service Highlights
Offer free shipping within Johor Bahru.
24/7 online customer care service for new and existing customers.
Provide floral certification courses.
Services/Products: Grand Opening, Flowers for Him/Her, Sympathy, 520 I Love Day!, Chinese New Year, 38 Woman Days, Preserved Flower, Floral Course.
Website: https://mazzo.com.my/
Contact: +6012-766 8195, +607-354 7327    Email: mazzodifiore@gmail.com
4. Floral Bar by The Floresty
At Floral Bar by The Floresty, they believe in expressing your love with actions. They assist their customers in showing their love through flowers and gifts. The word 'Floresty' is formed by combining "flowers and forest," which symbolizes their unique style of arrangement made up of a mix of leaves and flowers to truly appreciate nature.
This online florist was founded in 2016 and offers a wide range of flower arrangement services depending on clients' needs. They also work together with interior designers to carry out Artificial Plant Wall Installation projects.
Intending florists can also take their "Florist to Be" course, which is suitable for complete novices. They also have a series of hobby workshops to help members release tension and heal themselves.
Service Highlights
More than 200 items are specially curated and arranged by their in-house creative florist.
Door-to-door flower delivery to the recipient.
Online flower and gift shop open 24/7 for all occasions.
Create custom gifts and floral arrangements to bring your inspiration to reality.
Services/Products: Chinese New Year, Valentine's Day, Fresh Flower Bouquet, Congratulatory Gift, Condolences, Fresh Flower Basket, Money Flower Bouquet, Dried Flower Series, Glass Dome Series, Workshops.
Website: https://floralbar.com.my/
Contact: +6018-230 3381       Email: thefloresty@gmail.com
5. Laurels & Leafz
Founded in 2015, Laurels & Leafz is named after its founder, Laurel, who quit her job as a relationship manager at a bank to realize her dream of becoming a florist. The florist shop is dedicated to offering its customers the opportunity to get access to special and exotic flowers. There is a large variety of flowers available to choose from, and more than 90% of these flowers are imported.
This shop began as a part-time online business before becoming a fully-fledged brick-and-mortar business. Located in Johor Bahru, they believe that a beautiful and enjoyable environment plays an important role in the design and delivery of innovative and quality products to their customers.
They are committed to assisting their clients in creating unforgettable memories. They also have the 'LNL Flower School' for people who want to learn flower arrangements in order to start their own flower business or as a hobby.
Service Highlights
Offer free delivery and courier services to customers within 25 kilometers of their location.
Provide free, self-designed message card with every order.
Keep customers updated on the delivery status of their order by WhatsApp.
Quality flowers and luxurious designs in bespoke gift wraps and boxes.
Services/Products: Flower Bouquet, Balloons, Cakes, Soap Flowers, Chocolates & Snacks, Fruits, Preserved Flowers, Bridal Bouquet, Plant.
Website: https://lnl.florist/
Contact: +6011-6353 0989      Email: info@lnl.florist
6. PS Floral Atelier
PS Floral Atelier is a floral custom design studio. Their major focus is on helping their clients create a one-of-a-kind floral arrangement and décor for their wedding day.
To be able to truly personalize your flowers, they have a consultation session to understand your love story. They also provide a pre-consult questionnaire, which helps them get a complete vision of what you want your wedding to look like.
After the consultation, they will send a personalized proposal via email for your approval. Once you approve, you can sit back and relax while they take care of all the fine details of your big day.
Service Highlights
Offer exotic and unique flowers and arrangements for all celebrations and events.
Provide artificial floral arrangements with balloons and gift sets.
Free delivery of flowers, plants, and balloon gifts to Desaru Coast every Tuesday and Thursday on orders of at least RM100.
Dedicated to making your Valentine's Day celebration truly memorable.
Services/Products: Flower Bouquet, Congratulatory Flower Stand, Succulents & Indoor Plant, Artificial Flower, Dry & Preserved Flower, Holiday's Gifts, DIY Gift Set, Macrame Planter/Hanger, Flower Gift Box, Proposal Flowers, Bridal Bouquet, Get Well Soon, Graduation, Condolence Wreath, Housewarming Gift, Table Flower Arrangement, Cake Gifts.
Website: https://psfloralatelier.com/
Contact: +6017-750 6095       Email: psfloralatelier@gmail.com
7. Kim's Florist (Warisan)
Kim's Florist was founded by Pauline Kim, who has more than 45 years of experience in the floral industry. As one of the pioneers in the industry, she has extensive experience crafting simple bouquets, luxury arrangements, and other custom floral pieces.
There is a team of other experienced florists who are working hand-in-hand to craft stunning floral arrangements for all occasions. Customers can enjoy same-day delivery when they place their orders before the deadline of 12 noon and 4pm each day. Customers can track the status of their orders by clicking on the "Order Tracking" link on the website.
Service Highlights
Offer same-day flower delivery on orders placed before 12 noon and 4pm.
Experienced florists who craft beautiful flower bouquets and arrangements.
Assist customers to create custom floral designs.
Services/Products: Hand Bouquet, Box of Flowers, Basket Arrangement, Vase Arrangement, Fruit & Flower Basket/Box, Chocolates, Fruits & Flower Arrangement, Wreath/Sympathy, Opening Ceremony, Artificial & Dry Flowers, Bridal/Wedding Arrangement.
Website: https://www.kimsfloristwarisan.com.my/
Contact: +6012-721 8866       Email: kimsflorist.warisan@gmail.com
8. Grand Floral Art Studio
Grand Floral Art Studio is one of the best florists in Johor Bahru. They provide a large selection of beautifully packaged bouquets and stunning flower arrangements at affordable prices. They also offer excellent customer service to all customers.
They allow customers to send in their own designs and preferences so that they can curate unique flower arrangements to surprise loved ones. You can turn your order into a complete gift package by including add-ons like cakes, chocolates, and balloons.
They ensure that all flowers are delivered fresh and in the best condition possible.
Service Highlights
Different varieties of add-ons.
Beautiful and stunning flower arrangements.
Fast and seamless delivery of fresh and quality flowers.
Services/Products: Handtied Bouquet, Flower Box, Flower Basket, Fruit Basket, Bridal Bouquet, Vase Arrangement, Graduation Bouquet, Condolences Flower Stand, Condolences Flower Stand, Opening Flower Stand/Basket, Flower Dome, Preserved & Dry Flower, Soap Flower, Gift & Art Collections, Flower Class.
Website: https://www.grandfloralartstudio.com/
Contact: +6016-216 0117       Email: grandfloralartstudio@gmail.com
9. Pace Flowers & Gifts
Pace Flowers & Gifts is one of the most trusted and reliable florists in Johor Bahru for online orders, custom flower arrangements, and other floral services. They are committed to providing their customers with high-quality and beautiful flower arrangements and gifts.
Pace Flowers & Gifts offers same-day fresh flower delivery in Johor Bahru on orders placed before 1 p.m.They also provide nationwide delivery for their long-lasting floral items and gift sets.
Their florists have unique, creative, and fun ideas on how to create the perfect floral gift for every occasion. To them, flowers are happiness, so they strive to use flowers to make people happier and more hopeful.
Service Highlights
Craft custom orders based on individual requirements.
Place online flower orders 24/7.
10% off on your first order when you use the promo code during checkout.
Offer custom bridal bouquets and educate couples on the meaning of their wedding flowers.
Services/Products: Baptism, Congratulatory, Flowers, Fruit Baskets / Gift Hampers, Occasions, Pace's Online Special Selections, Plants, Seasonal Flowers, Sympathy.
Website: https://paceflowers.com.my/
Contact: +6016-418 4423       Email: queries@paceflowers.com.my
10. Little Secret Florist & Gifts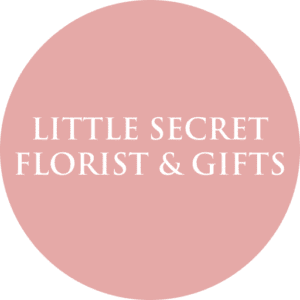 At Little Secret Florist & Gifts, customers can shop amazing flowers for all occasions. They offer a variety of flower types and a wide selection of flower arrangements to choose from. In addition to flowers, they also provide several gift choices to be delivered to loved ones.
Little Secret Florist & Gifts offers the freshest flowers, brought every day from their local and overseas growers and wholesalers. Their florists are skilled in creating amazing arrangements that reflect your taste, emotions, and sense of romance.
They also provide several gift ideas for corporate clients based on their budgets. Their services cater to every aspect of the gifting process, from processing to delivery.
Service Highlights
Amazing variety of flower designs and arrangements for different occasions and events.
Offer a wide choice of gifts to add value to your loved ones, including balloons, chocolates, bears, and toys.
Offer same-day delivery on orders received and confirmed before 1pm.
Services/Products: Roses Bouquet, Hand Bouquet, Bridal Bouquet, Soap Flower Bouquet, Sun Flower Bouquet, Chocolate Bouquet, Artificial Flowers, Balloon Design, Flower Box, Flowers Basket, Flowers Vase, Fruit Basket, Table Decoration, Condolence/Funeral, Grand Opening, Add On Special Gifts.
Website: https://www.littlesecretflorist.com/
Contact: +6012-764 0859, +6012-783 6840   Email: hello@littlesecretflorist.com
11. Milan Florist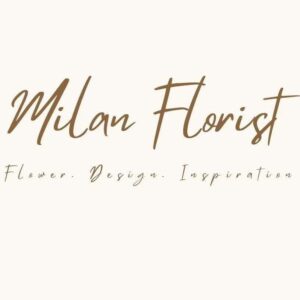 Located in Johor Bahru, Milan Florist has continued to serve its loyal customers for over 15 years. They make use of fresh and preserved flowers to create stunning masterpieces that will surprise your loved ones.
This florist has a large catalog of affordable and luxury items so that customers can shop based on their budget. They provide floral decorations for homes, offices, weddings, events, and others. Customers can also request personalized decorations from their in-house florists.
At Milan Florist, they offer fresh and quality flowers at budget-friendly prices. They also pay close attention to details to ensure maximum customer satisfaction.
Service Highlights
Provide same-day flower delivery in Johor Bahru.
Dedicated to crafting beautiful flowers to make all occasions memorable.
High-quality flowers at affordable prices.
Services/Products: Milan Florist Holding Flowers, Milan Florist Bouquet, Milan Florist Opening Floral Stand, Milan Funeral Wreath, Milan Florist Flower Box/ Vase Flower/ Balloon Flower Box, Milan Florist Flower Arrangement, Milan Florist Preserved Flower, Milan Florist Festival Bouquet, Beautiful Cakes, Milan Balloons.
Website: https://www.milanflorist.com.my/
Contact: +6016-767 7027       Email: milanflorist25@gmail.com
12. Weiss2U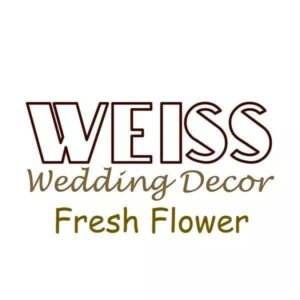 Weiss2U was established in 2006 by Wendy Wong, who is a professional floral artist. She graduated from the American Floral Art School with a Professor's Diploma and is also certified as a Wedding Planner by WDA Singapore.
They offer stunning floral designs that can be tailored specifically to suit individual customer preferences. You can also get beautiful event flowers for occasions including weddings and funerals.
All floral pieces from Weiss2U are delivered with guaranteed freshness and quality. Their delivery service is efficient and reliable, so customers can be sure their flowers will arrive promptly.
Service Highlights
Provide personalized decorations that are unique from others.
Create stunning floral arrangements for all occasions.
Responsive customer service team.
Services/Products: Hand Bouquet, Grand Opening Flower Stand, Fruits Baskets, Wreath/Funeral, Wedding Decor
Website: http://www.weiss2u.com/
Contact: +6016-715 8007, +6012-789 9007         Email: weissflorangift@gmail.com
13. Maple Florist
Maple Florist is one of the best florists in Johor Bahru, providing all types of flower arrangements to be delivered across the country. Their team of floral designers ensures that they choose the best idea and use fresh flowers to craft stunning and affordable floral arrangements for all occasions.
You can easily place your order through their website. The entire process will take only a few minutes, and as soon as your purchase is complete, you will get a confirmation e-mail.
Although their website is written in English, you can reach out to their customer service in different languages. Their floral consultants offer customer support in languages such as Malay, Mandarin, Cantonese, and Hokkien.
With Maple Florist, you get same day delivery on all orders placed before 3 p.m. from Monday to Friday. On Saturday, orders must be placed before 12 noon for same-day delivery service.
Service Highlights
Experienced and highly skilled floral designers.
Wide collection of flowers for all occasions.
Accept international credit and debit cards as well as PayPal and local banks.
Offer add-ons such as cakes, fruit baskets, and others.
Services/Products: Bouquets, Condolences Flowers, Grand Opening, Birthday Cake, Occassions.
Website: https://www.mapleflorist.com.my/
Contact: +607-331 9611        Email: order@mapleflorist.com.my
14. Tina Floral Art Academy
Founded in 1989, Tina Floral Academy has grown to become one of the top florists in Malaysia. Over the past two decades, they have continued to offer excellent customer service and a large network of flower delivery in Johor Bahru and across Malaysia.
Their major focus is on the distribution of fresh flowers, bouquets, and similar items to dealers, including smaller floral shops. However, they also have a retail outlet for individuals to purchase flowers, standard and custom bouquets, as well as other floral accessories. In addition to these, they also offer different types of venue decorations for all occasions.
Because they have a wide selection of flowers and bouquets, they provide catalogues and brochures so that customers can choose the perfect one for their needs. They also offer great customizability so that you can craft your flowers exactly as you want them to look.
Service Highlights
One of the largest flower distributors in Malaysia with reliable fresh flower supply from local and overseas.
Team of experienced flower arrangers who offer unique and beautiful floral arrangements.
Provide floral arrangement classes for people taking it as a personal interest or career opportunity.
Flexibly adjust their designs by adding appropriate accessories or decorative items.
Services/Products: Add On Items, Artificial Flowers, Baby Hamper, Balloon, Bouquet, Cakes, Casket Spray, Chocolate, Condolences, Cookies, Corsage Flowers, Floral & Gift, Frame, Fresh Flowers, Fruit Basket
Website: https://www.tinaflorist.com/
Contact: +6019-77 2258        Email: enquiry@tinaflorist.com
15. Kim's Florist
At Kim's Florist, everyone is committed to helping clients craft and deliver flower arrangements and gifts that will bring smiles and happiness to their loved ones. Their flowers and gifts are handpicked and arranged by experienced and highly skilled professionals.
Each arrangement and bouquet are crafted with fresh flowers. All the trimmings and wrappings shown on their website will also be replicated as closely as possible. They will also deliver your flowers and gifts with a florist greeting card that contains your personal message.
They offer three sizes on their floral arrangements so that customers can pick the most suitable one based on the occasion and their budget. Customers can also add add-ons like plush toys, wines, balloons, and chocolates to their flower arrangements.
Service Highlights
Assist customers in crafting unique flower arrangements.
Offer worldwide flower delivery.
Ensure safety of your credit card and personal information by using SSL encryption.
Services/Products: Basket Arrangements, Grand Opening Stands, Hand Bouquets, Sympathy Stands, Vase Arrangements, Gift Baskets, Plants, Seasonal Plants, Herb Garden & Flowering Plants.
Website: https://www.kimsflorist.com.my/
Contact: +607-224 3663        Email: enquiry@kimsflorist.com.my
16. Eden & Love Florals
Eden & Love Floral is focused on creating floral art and unique arrangements that truly define relationships. They are a Johor Bahru-based floral studio and therefore only deliver fresh flower items in the Johor Bahru area. However, dry flower delivery applies to other states in Malaysia. Customers can also come over to their physical store in Taman Molek for self-pickup.
Their catalog of flowers includes premium imported blooms. All bouquets are beautifully wrapped and hand-tied.
The Eden and Floral Art School offers students the opportunity to experience the beauty of floral art. Every month, there are hobby classes as well as their signature course, "Becoming a Florist."
Service Highlights
Professional and friendly florists to create personalized flower bouquets and arrangements.
Lessons to provide professional skills in floral arrangements to florists or floral lovers.
Offer complete flexibility on all floral arrangements, including the size of bouquets and type of flower used.
Services/Products: Bouquet, Blooms in Jar, Flower Box, Congratulatory, Condolence, Dried & Preserved Floral, Eden's Garden, Eden and Love Academy.
Website: https://www.edenandlove.com/
Contact: +6011-6253 8698      Email: info@edenandlove.com
Conclusion
Johor Bahru is home to some of the best florists in the region, offering a wide range of beautiful and high-quality floral arrangements that are perfect for any occasion.
Whether you need to send a heartfelt message to a loved one or want to add a touch of elegance to your home or office, these florists have got you covered.
With their exceptional service, stunning blooms, and reliable delivery, you can trust that your flower needs will be met with utmost care and professionalism. So why wait? Place your order today and experience the joy that comes with receiving beautiful, fresh flowers from one of the best florists in Johor Bahru.