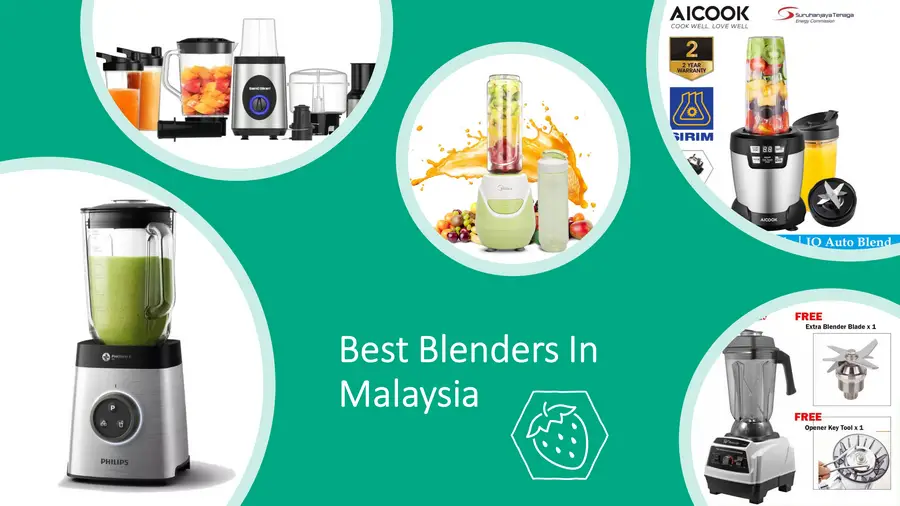 Blender is a versatile kitchen appliance. It may not be must-have kitchen equipment, but a blender can be a great addition to your space. Such an appliance can perform many functions such as chopping, mixing, juicing and much more.
Are you are looking for the best blender in Malaysia? This article will provide you a brief overview of different types of a blender, the best products and what to look for when buying any blender.
---
Top 5 Best Blenders In Malaysia
Take Note:
Malaysia is Hot & Sunny! Don't go outside without Sunscreen!
Don't Miss Out These:
---
Type of Blender In Malaysia
Many types of the blender are available in Malaysia. The abundance of choices can be overwhelming for you. It becomes difficult to choose one among a range of options available. Let's take a look at some commonly used blenders.
Kitchen blenders: A kitchen blender is an ideal choice for bulky blending. It is also known as a countertop kitchen blender. Such a blender has a larger capacity and is more versatile. You can add your favorite ingredient to get a smooth blend from a kitchen blender.
Single-serve blenders: If you want to make a single-serving smoothie or shake, this type of blender is the right choice. It is a high-powered blender that can last for many years to come. It is powerful enough to crush ice as well as frozen fruit. The compact design or single-serve blenders make them perfect for small kitchen space.
Handheld blenders: Handheld or immersion blenders are a convenient way to get the blend. Such kind of blender doesn't require much upkeep as others. All you need is to stick them into a wide-mouth bottle and blend them away.
Blender bottles: if you're a shake lover then this type of blender is a great addition to your kitchen. It can help mix protein powders and nutrition shakes quickly. However, make sure the blender bottle comes with a leak-proof lid and a small ball whisk to mix the contents. Go for an electric bottle if more power is required. Such blenders are designed for quick powder blends. When it comes to handling powder blends, a bottle blender is a way to go. It can provide you with nutritional shakes in no time.
Blender combo systems: This kind of system is a combination of a blender, mixer and food processor. Such a product can help save money because it can perform multiple functions at the same time. As a result, you no longer need to buy different products. This is an ideal choice especially if you have limited counter space. However, make sure to choose the right model from a reliable brand.
---
Best Blender Brands In Malaysia
Wondering which brand of blender is the best in Malaysia?
Here they are:
SAMU GIKEN
Aicook
Philips
Butterfly
Midea
---
The 5 Best Blender in Malaysia Reviews
As discussed before, choosing the right product is not as simple as many of us think. You need to invest in a product that will last for many years to come. For your comfort, here are our top 5 picks of the best blenders in Malaysia.
1. SAMU GIKEN Multifunction Blender SG-MFB1400B Review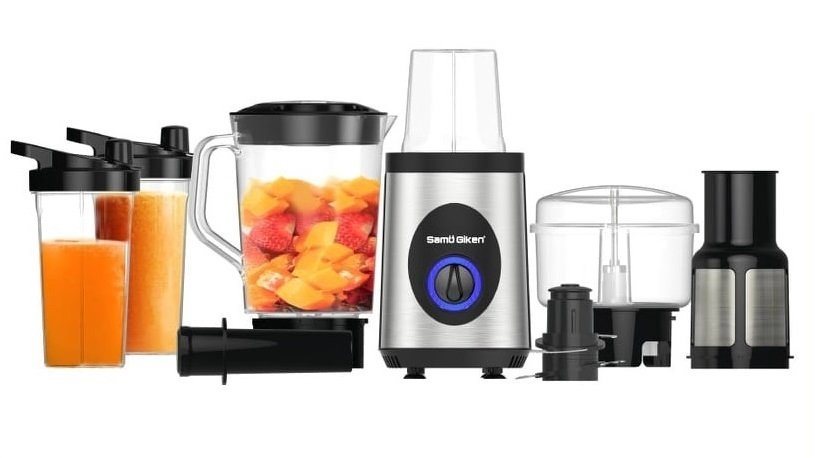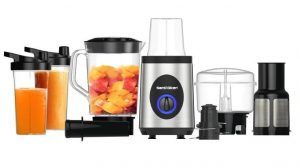 Do you need a multi-function blender? Look no further than the Samu Giken Blender to blend whatever you wish. It is one of the best blenders out there. Whether you want to grind, chop or blend, this product is a great addition to your kitchen space. You can buy it at a reasonable price, which is a huge plus.
Moreover, the product comes with accessories such as a cup, chopping blade, blending jar, and two bottles with cover. These tools are very useful to perform various functions. It is powered with 400W to perform a typical workload.
With the help of this high-power blender, you can perform different tasks that suit your needs. There are variable speed options plus 8 blend/chop actions. It is the best product for chopping veggies, juicing, and grinding nuts.
Pros
Safety switch
Multifunction
Comes at an affordable price
Very powerful machine (can crush ice)
Cons
It might not be an ideal choice for everyone
---
2. Aicook WBL003 Smoothie Blender Review
This Aicook WBL003 Smoothie Blenderis a high-performance machine that comes with a bulky appearance. With a powerful motor of 1200W, it is a blender that can perform tasks quickly.
Regardless of its design, this product can outclass many blenders available in Malaysia. You can blend different ingredients such as ice, nuts and whole vegetables. It takes only a few minutes to blend these ingredients.
One-touch convenience is what makes this product so popular. It also features smart LED controls. If you want to blend different kinds of ingredients, there are several blending modes to serve the purpose. For instance, a blend mode for fruits or fresh greens, a pulse mode for smoothies and an extra blend mode for frozen ingredients.
Pros
High-performance motor
Stainless steel blade
One-touch convenience function
Cons
---
3. Philips HR3652 2.0L 1400W Avance Collection Glass Jar Blender Review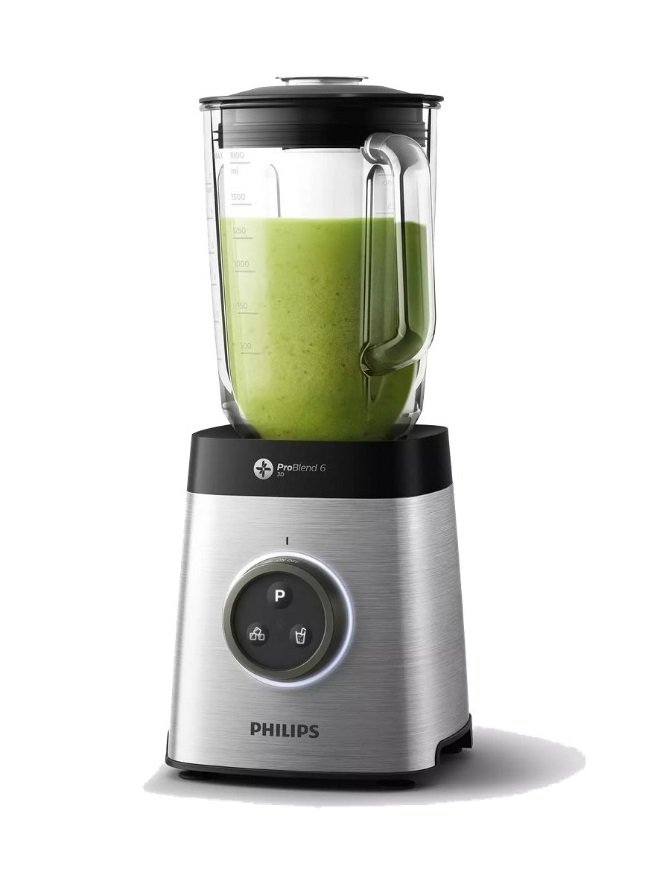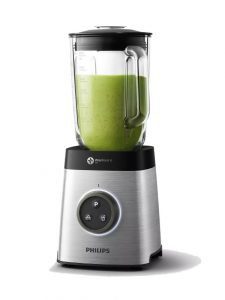 This blender is made with advanced ProBlend 6 3D technology. With a powerful 1400W motor, the ingredients can be finely blended and that's too while keeping them healthy and nutrient-dense. Such an appliance can be a great addition to your kitchen.
If you have a large household, this Philips HR3652 2.0L 1400W Avance Collection Glass Jar Blender is a perfect choice. You can make recipes for a family at one go with a 1.5L blender jar.
Besides that, just one touch of a button can help process refreshing smoothies. If you want to adjust the speed and power, there is a manual mode that works perfectly for harder ingredients. The product is easy to use and the blade is washable for proper cleaning.
Pros
ProBlend 6 3D technology
1.5 jar capacity
Detachable blade
Manual mode (with adjustable power and speed)
Cons
---
4. Butterfly B-592 B592 Heavy Duty Commercial Blender Review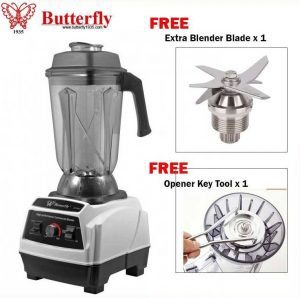 Are you looking for the best blender in Malaysia? Look no further than the Butterfly B-592 B592 Heavy Duty Commercial Ice Fruit Blender that can make nut butter and smoothies. It is a heavy-duty blender fully equipped with a powerful copper motor.
This blender offers high performance and can fulfill your daily blending needs. Whether you want to blend dry or wet ingredients, it is a perfect choice. It is powered with 1500W to give smooth blends within seconds. Most importantly, it has a large capacity of 2.5L.
Thanks to the stainless steel 6 cutters blade, this powerful machine is capable or usage for longer. It comes from a popular brand. This product is designed to meet all your blending needs. Moreover, the blender is durable with high resistance. It provides a scratch-free appearance for years to come. Investing in such a high-quality blend is worth your money.
Pros
Stainless steel 6 cutters blade
Can blend ice perfectly
Minimal noise
Affordable option
Cons
---
5. Midea 0.6L Personal Blender MBL-1000 Review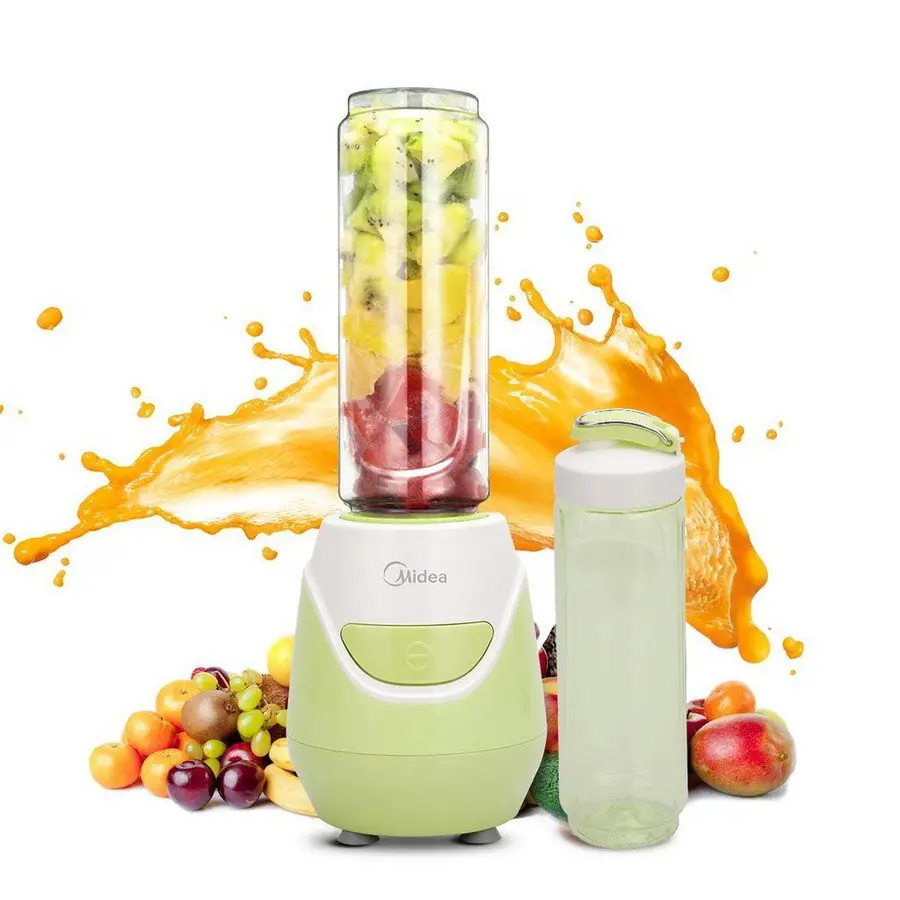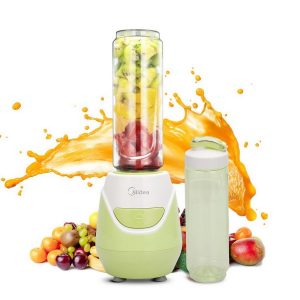 Do you need a budget-friendly blender in Malaysia? The Midea Personal Blender comes in a compact and sleek design, which makes it ideal for personal use. With the help of two 0.6L jars, it allows you to take your drinks anywhere.
Moreover, the product is made of premium quality materials. It is BPA-free, temperature resistant and baby food grade. The product is manufactured using the SUS blending technology to crush the ingredients.
The blade has a hidden sharp edge, which is a huge plus. There is a heat dissipation hole that prevents overheating. Additionally, it comes with an anti-slip pad for your comfort.
Pros
SUS blending technology
Overheating protection
Anti-slip pad
Temperature resistant blending jar
Cons
---
How To Choose The Best Blender In Malaysia [Buyer's Guide]
When it comes to selecting the best blender in Malaysia, you should consider some important factors. Remember, buying a blender shouldn't be an afterthought. This product is a useful kitchen appliance. You need to buy the right product at the same time.
Let's take a look at some factors that play a vital role in choosing the best blender.
Capacity
There are endless options for blenders in terms of capacity and size. Before making your purchase, make sure to determine your household needs.
For instance, if you live with a large family, opt for a blender that can blend a large portion of ingredients. This is where a powerful machine will be a good investment in the long run.
Power
Consider power wattage or horsepower when looking for blenders in Malaysia. If you want to perform heavy tasks (for instance, crushing frozen ingredients), go for a blender that is geared with a powerful motor (such as 1000W).
You should never overlook the power of a blender. It is the main consideration if you want to choose the right product that suits your blending needs.
Features
Invest in a product that comes with some handy extra features. Such a product is worth your money. For instance, buy a blender that features manual speed control if you want precise control of your blends.
Similarly, go for a product that has a digital display to enhance the flexibility of the device operation. Such features are added for your convenience.
---
Conclusion for Best Blender in Malaysia
The best blender is a great addition to any kitchen space. It can help do your blending work quickly and efficiently.
However, make sure to consider the vital factors before making your purchase. Look for at least a couple of basic features in the product.
Read Next: