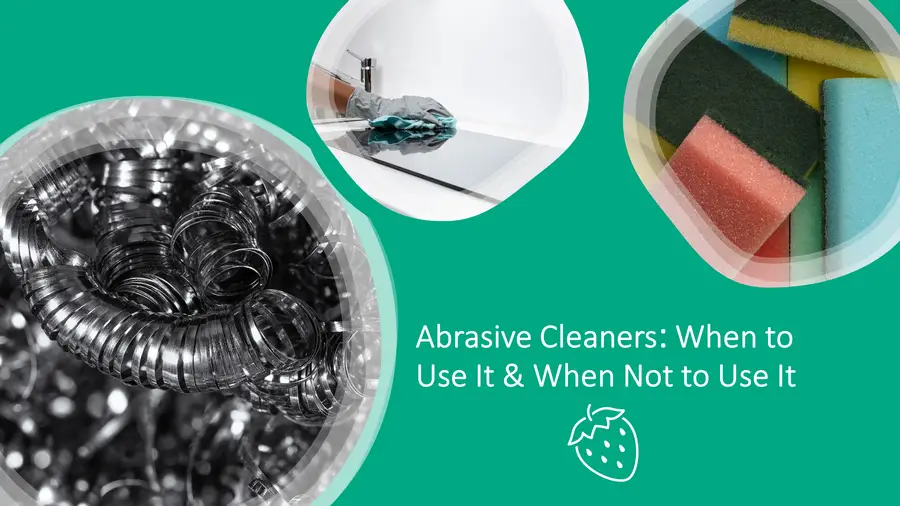 There are times where abrasive cleaners are helpful in your cleaning tasks, but there are times where they could damage your things.
So, it is important for you to know when to use what type of cleaners and abrasives level to make the overall cleaning session more efficient and effective.
In this article, we will discuss about the types of abrasives and their examples.
What Are Abrasive Cleaners?
Abrasive cleaners are mechanical cleaners that are used to rub a surface to physically scratch off stains, dirt, and tarnish via friction force.
They are made from fine or coarse particles or physical abrasives, just like steel wool, scrubbing pads, and sandpaper. The finer the particles, the weaker abrasives they are.
You can also use salt and baking soda as abrasive cleaning agents. For stronger abrasive, use salts; for less abrasive, use baking soda.
How Abrasive Cleaners Affect the Surface of Materials
Abrasive cleaners will change the textures and reflection of the surface, making the glossy surface dull.
Due to this, abrasives should not be used on a certain surface as they will scrub off the top layer and ruin their properties such as reflection, smooth, and protection.
The worst part is the effect cannot be reversed.
Mild Abrasives Cleaners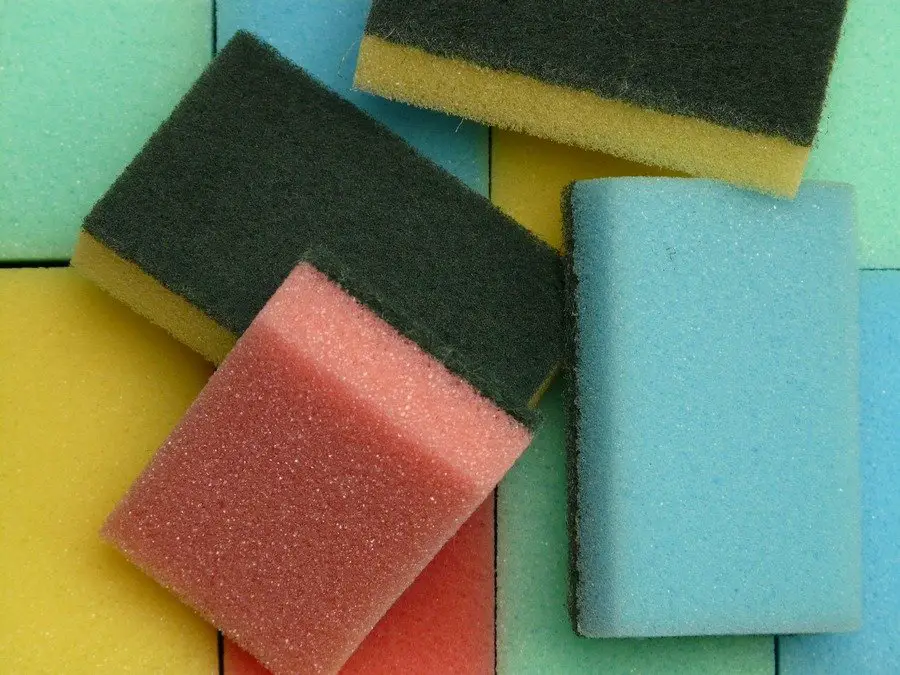 Nylon coated sponges, whiting, fine brass wool, rotten-stone, and fine plastic mesh pads are some good examples of mild abrasives cleaners that are commonly used to brush off stains on drip pans, fry pans, pot, appliance interiors, and countertop.
Besides, due to their mild abrasive properties, they can be used to clean furniture and equipment.
Take Note: Only apply a soft to moderate force when rubbing as too much force will scratch off the surface.
Recommended Products:
Moderate Abrasives Cleaners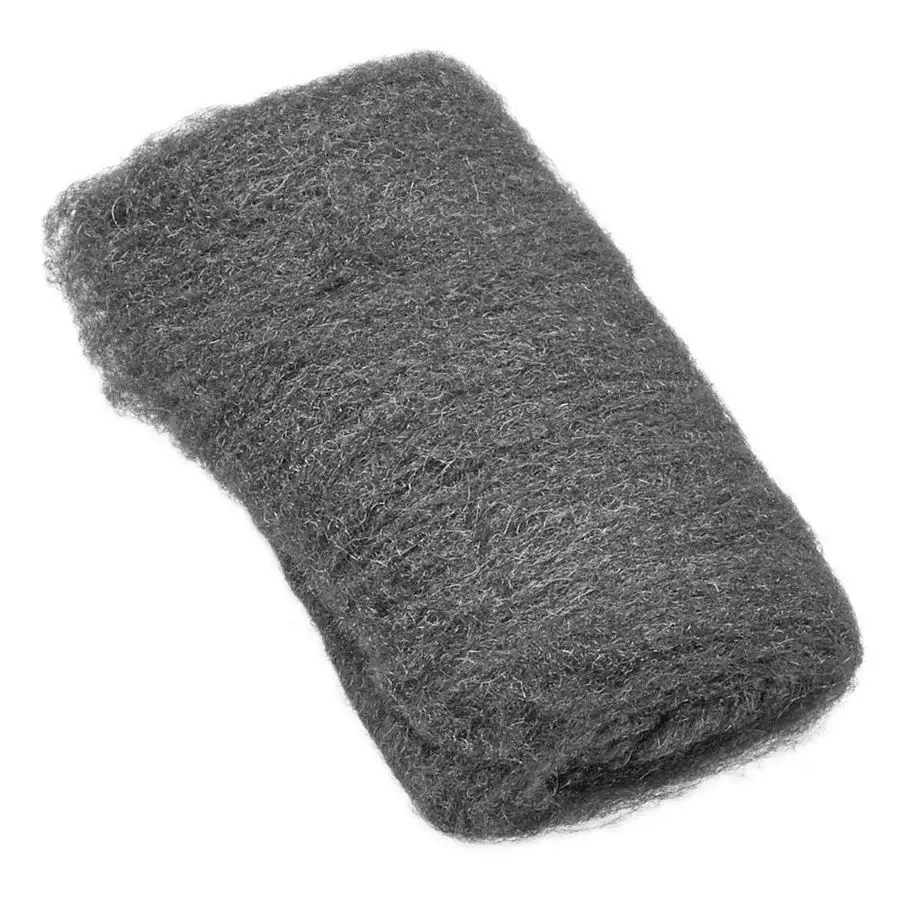 Fine steel wool and fine pumice are good examples of moderate abrasive cleaners.
They are commonly used to clean off grease and burnt residue from pans and pots and burnt spills on the oven or microwave interior.
Some of these moderate abrasives come with grading, so make sure you choose the medium grade.
As a rule of thumb, always try to use a mild abrasive cleaner first, and if the spots can't be clean, then only use a moderate abrasive cleaner.
Here is the reference table of steel wool grades:
| | |
| --- | --- |
| Description | Grade |
| Medium Fine | 0 |
| Fine | 00 |
| Extra Fine | 000 |
| Super Fine | 0000 |
Take Note: Moderate abrasives should only be used occasionally and not regularly.
Recommended Products:
Strong Abrasives Cleaners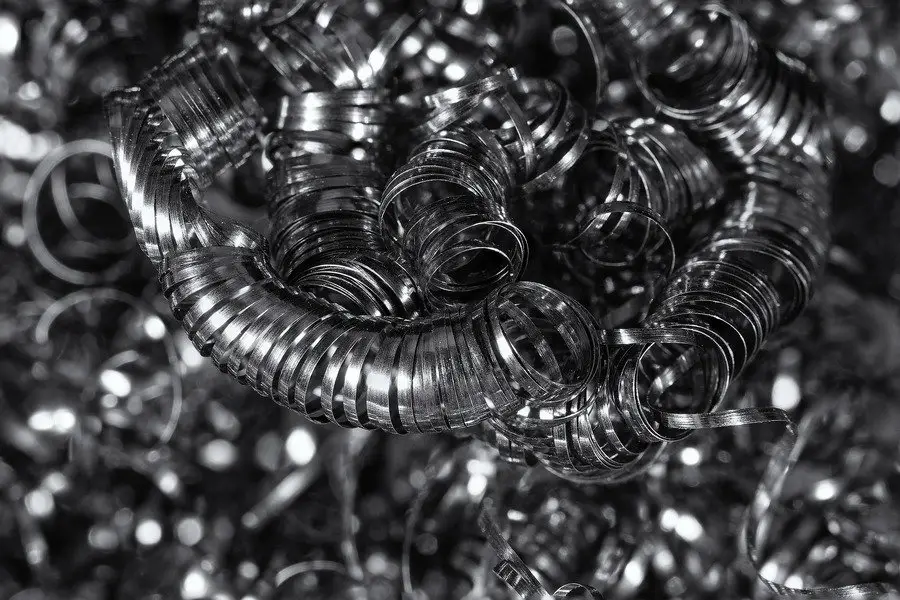 Metal mesh balls and cloths, sand, metal brushes, coarse steel wool, and coarse pumice are examples of strong abrasives cleaners.
They are commonly used to clean off stubborn spots like racks and barbecue grills.
While strong abrasives can remove hard deposits, the scrubbing process will the surface coarse, making it harder to remove dirt and spots in the future.
Take Note: You should only use strong abrasives when you do not care about damaging the surface.
Recommended Products:
Bottom Line
Abrasive cleaners are effective in removing dirt and spots on kitchenware, appliances, and countertop, but you have to be careful when using them due to their abrasive properties, which could do more damage than good.
Read Next: